Day after day, pick after pick, this fabric lengthens and becomes ever more significant. As daylight dims, I stay at the loom a while longer. The rhythmic series of weaving motions is soothing. A handweaver finds calm in the complexity and delight in the detail. Challenges that arise are seen as problems to be solved.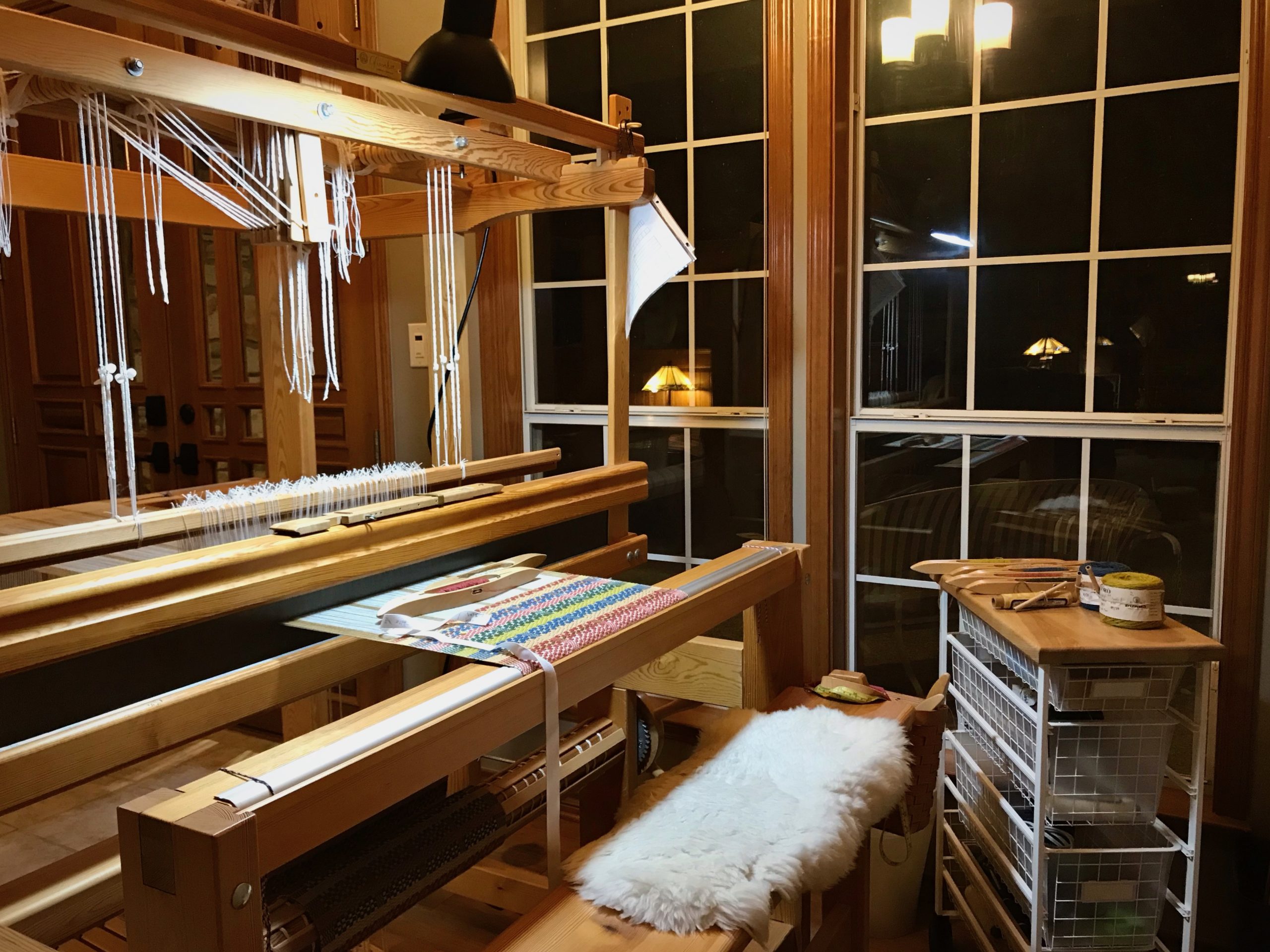 This monksbelt table runner has been a good long conversation between the loom and me. In fifteen more centimeters (six inches) I will put the closing exclamation point at the end of this lengthy runner. The warp that remains will be my playground for some creative experimentation.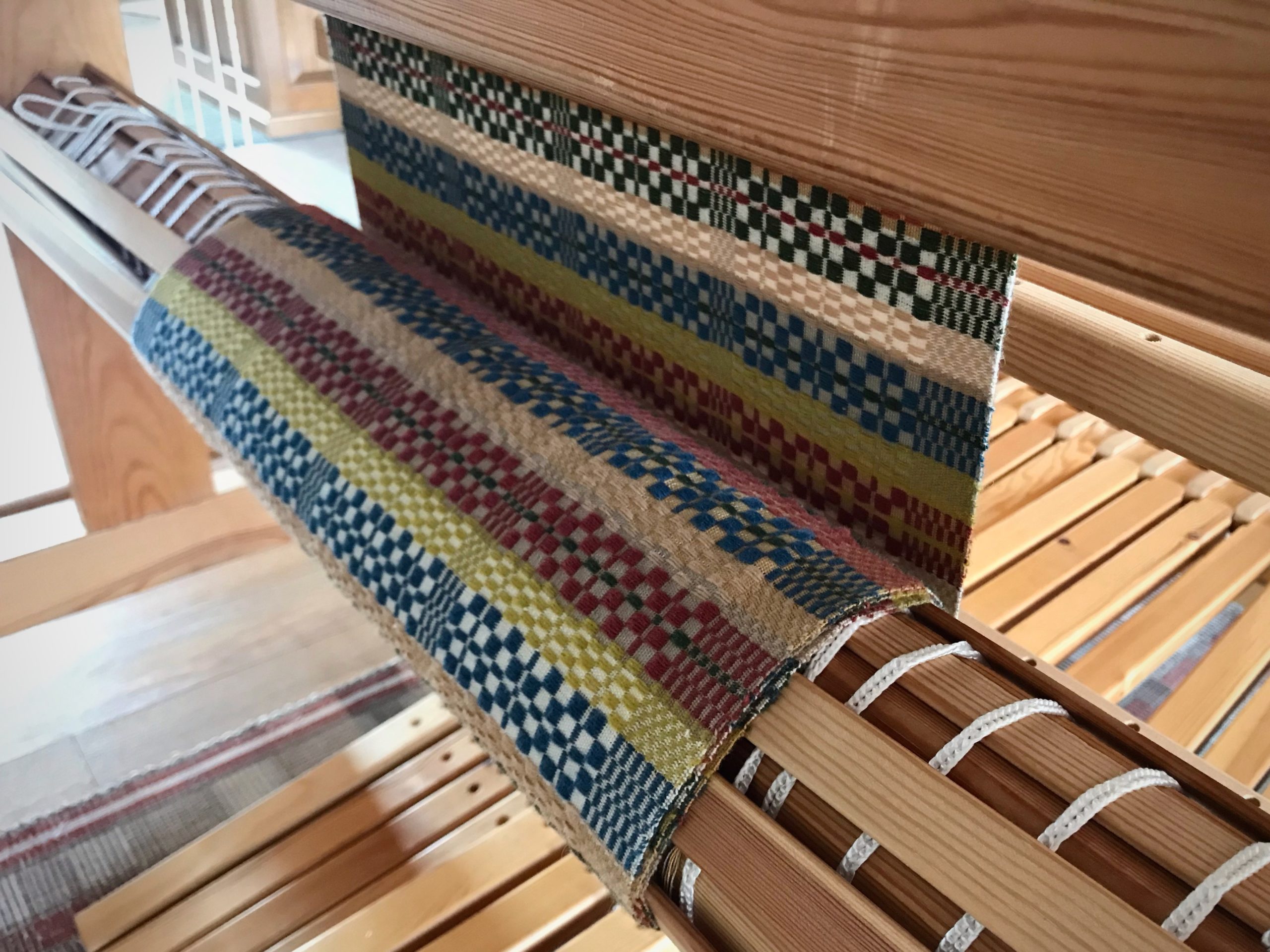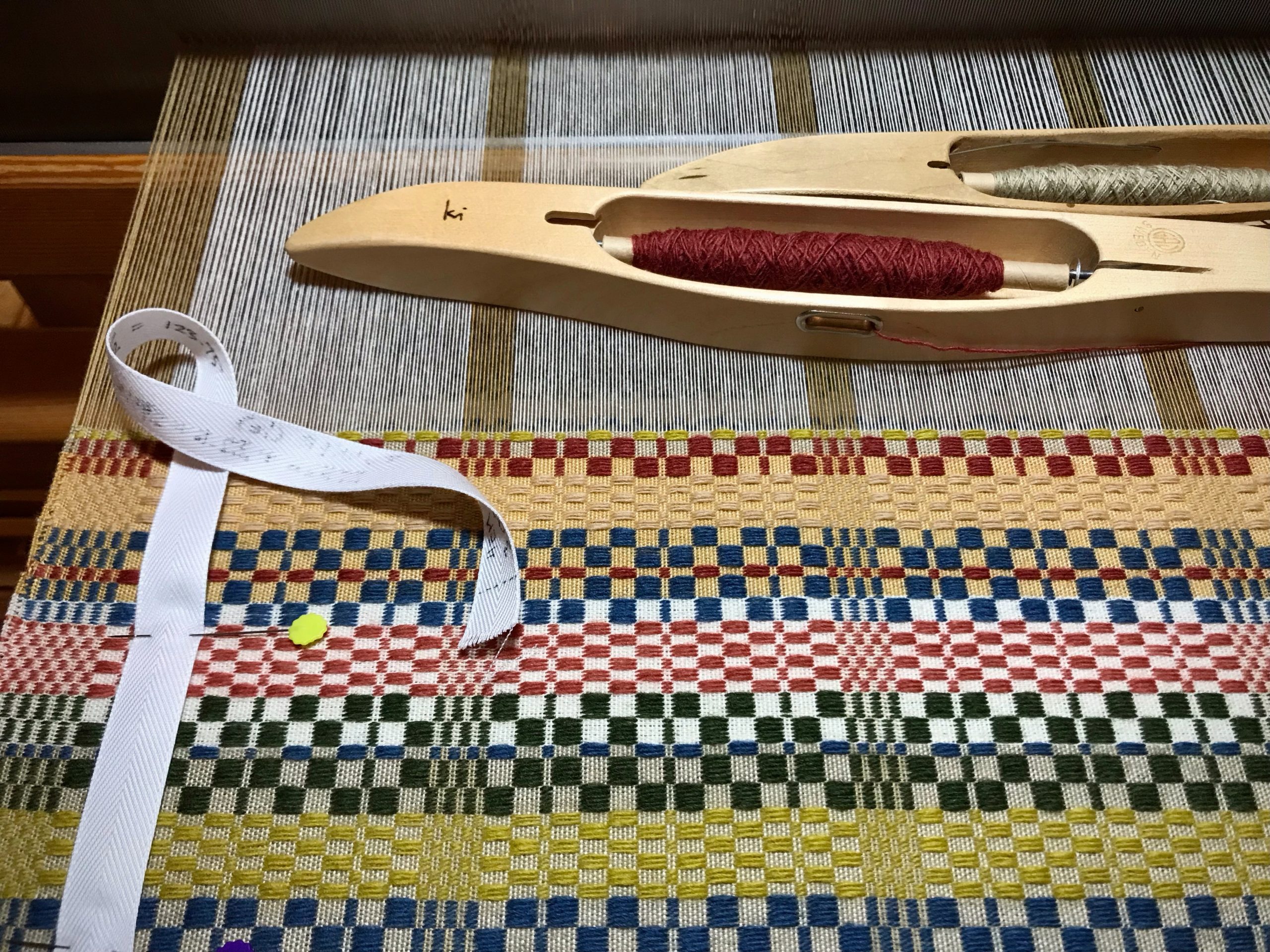 When our patience is stretched thin, when we forget why we do what we do, when hard times go on longer than we ever anticipated, we need hope. We need more than what we can gain by ourselves alone. Relationship with our heavenly Father brings hope into the fabric of our days. He beckons us to walk with him through Jesus Christ. He wants to sustain us through the long stretches of this day-by-day life. The time will come when we look back with wonder, seeing the colorful threads that have become fabric for a beautiful purpose.
May you never lose hope.
With you,
Karen