Even through random warp stripes you can see an ordered pattern in the cloth. Linen sitting on the shelf is begging to be used, even though the tubes are partly emptied. So, why not make some linen wash cloths to use every day?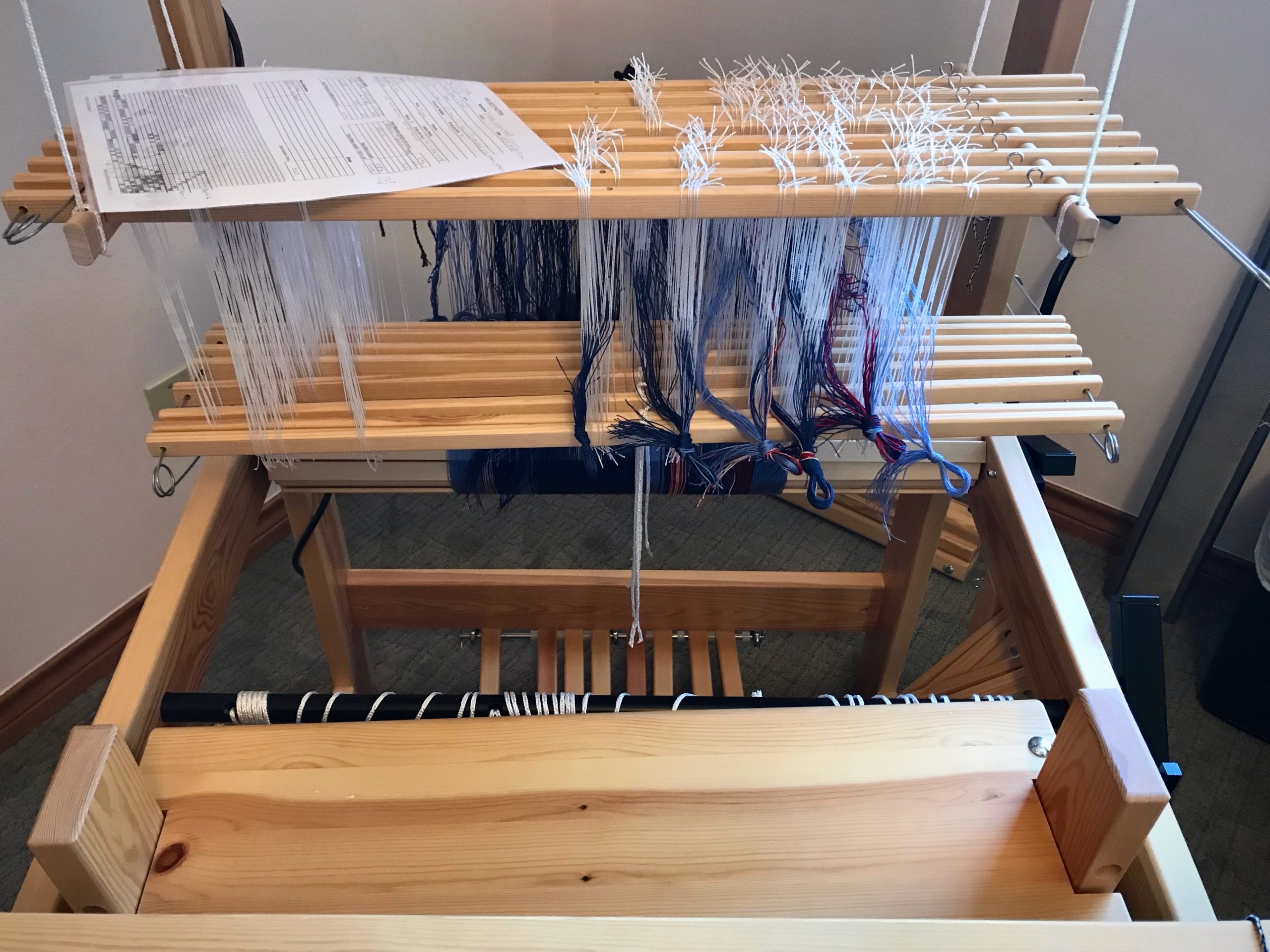 The weave structure is a classic two-block broken twill, symmetrically threaded across the warp. The asymmetry of the warp stripes is out of sync with the precise threading symmetry in the block weave structure. And, asymmetrical patches of weft are out of step with a strict treadling sequence. The chaos of leftover-linen warp and weft threads has me holding my breath, wondering how this will turn out. Yet, as I weave, the surprise after surprise that appears on the loom fills me with delight. These humble linen wash cloths will yield textile pleasure for years to come.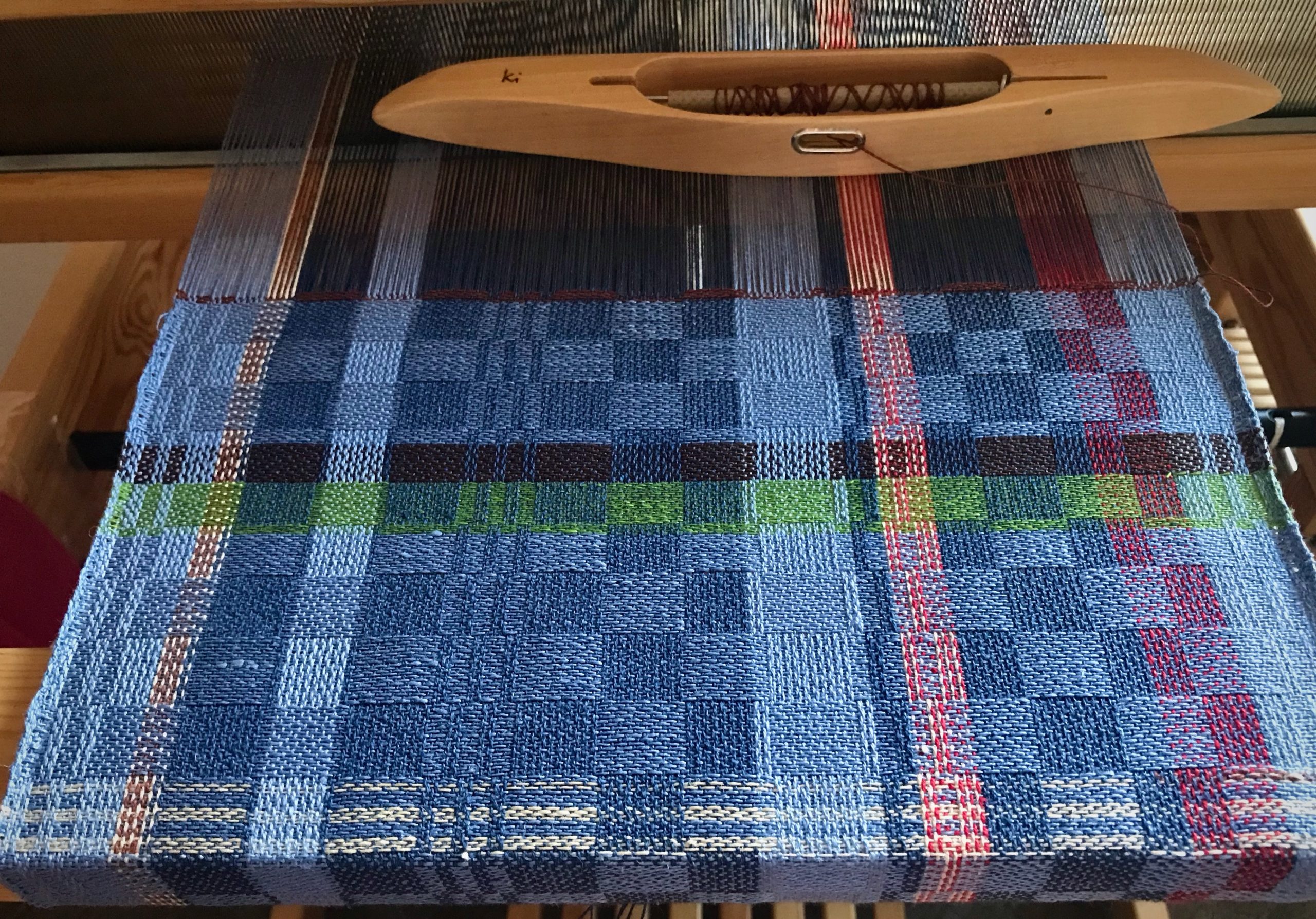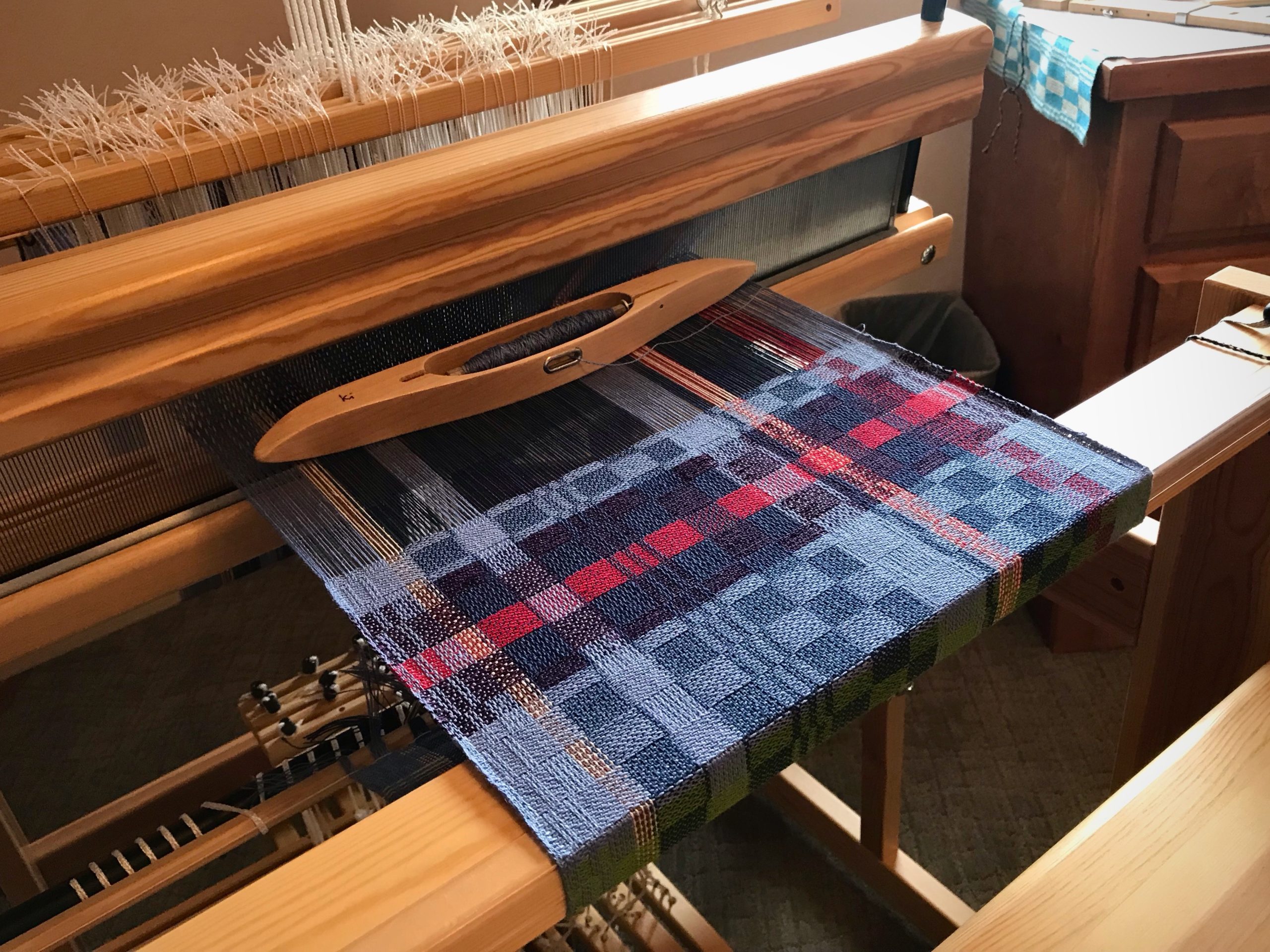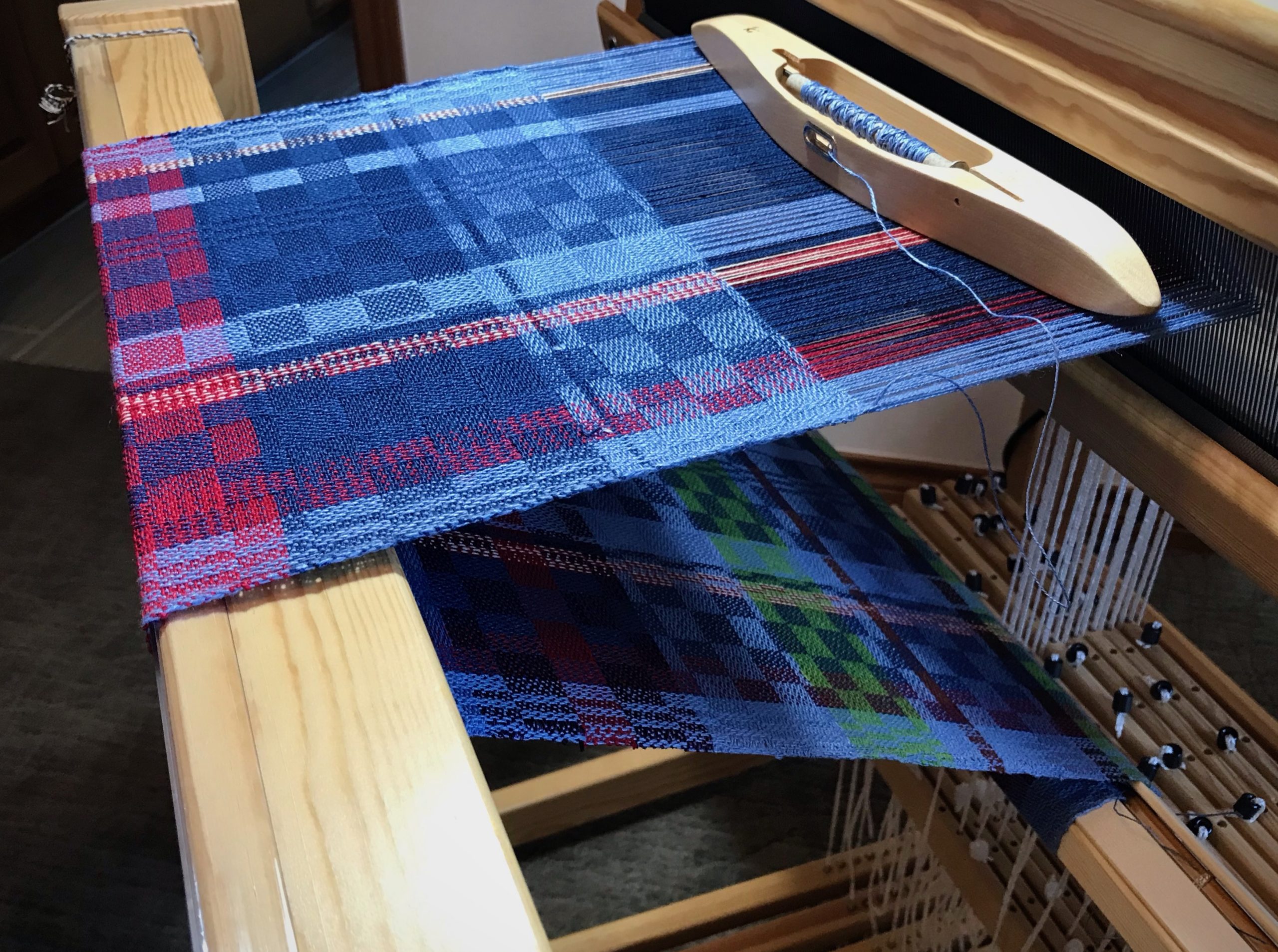 The Grand Weaver breaks through chaos to reveal his beautiful plan. Despite the hardships we endure in this world, the structure threaded into the Grand Weaver's fabric holds it all together. He brings our random stripes of emptiness into harmony with his project plan. We find continual delight as we see the surprising glory of his master plan. Jesus, with his deliberate stripes, comes to wash us clean.
May you find beauty wherever you look.
Happily Weaving,
Karen