Handwoven textiles help make our house a home. Home is where the heart is. And our home is where the art of the heart is. The most recent addition is a linen runner for our dining room table. I also wove a small table mat from the same warp. Linne Runner, design by Joanne Hall. 16/2 linen warp and weft, 8-shaft two-block broken twill. Glimåkra Julia countermarch loom.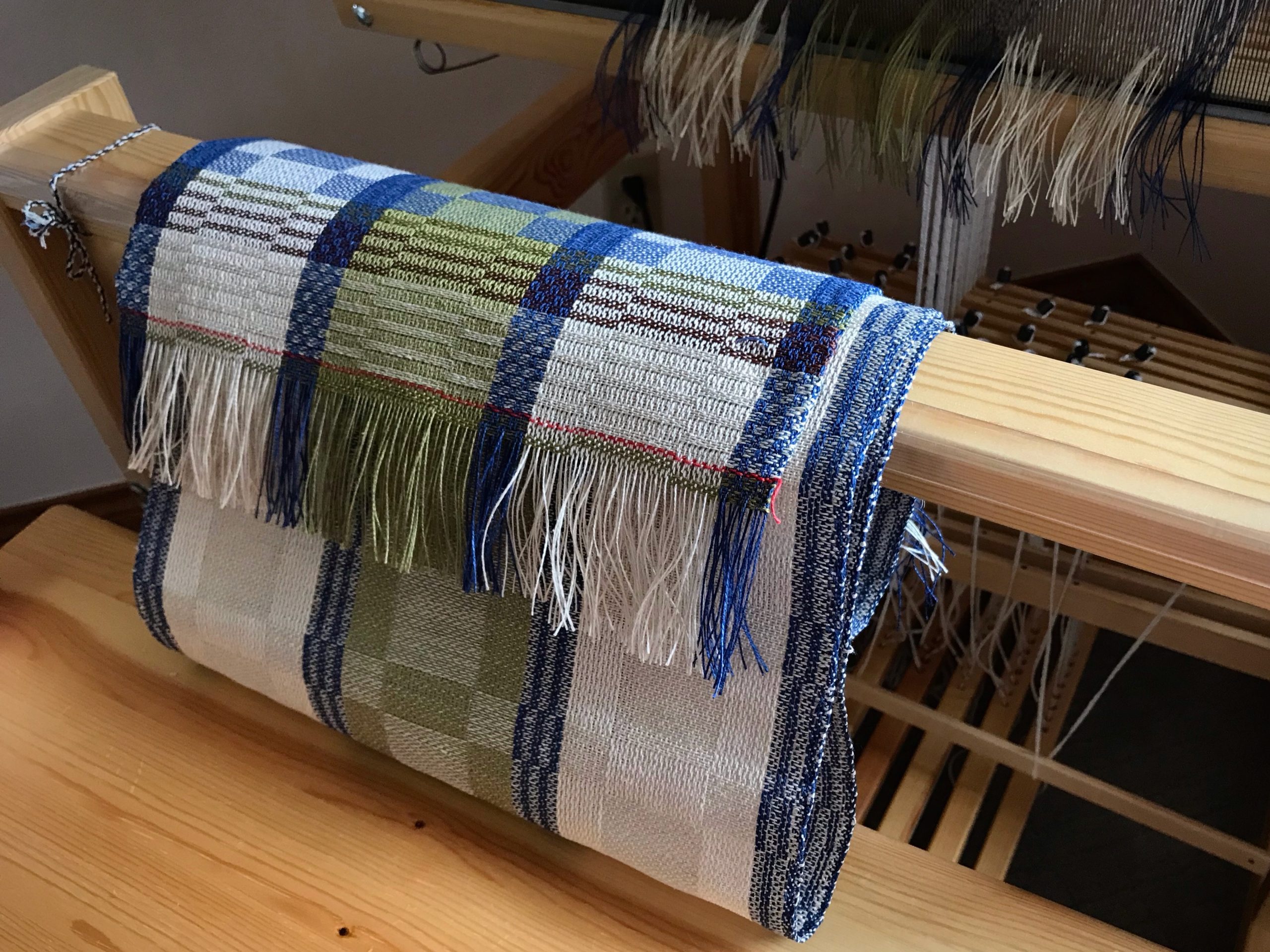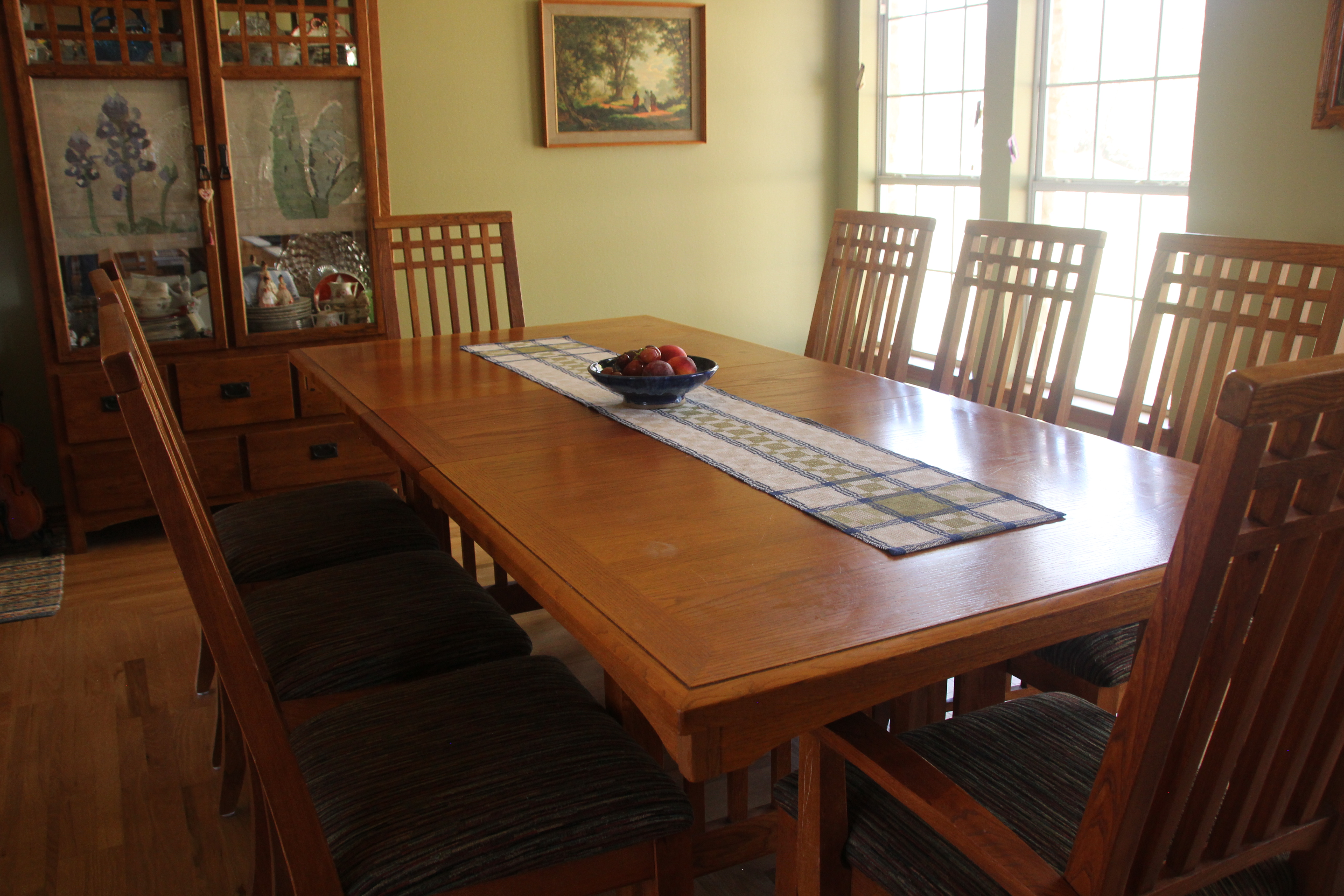 Watch the process for creating this runner from beginning to end in this short slideshow video:
May your home be filled with art of the heart.
Happy Weaving,
Karen