Two-block broken twill is a soothing pattern to weave because of its regular rhythm. Even though this is eight shafts, it is not complicated. Simple is good.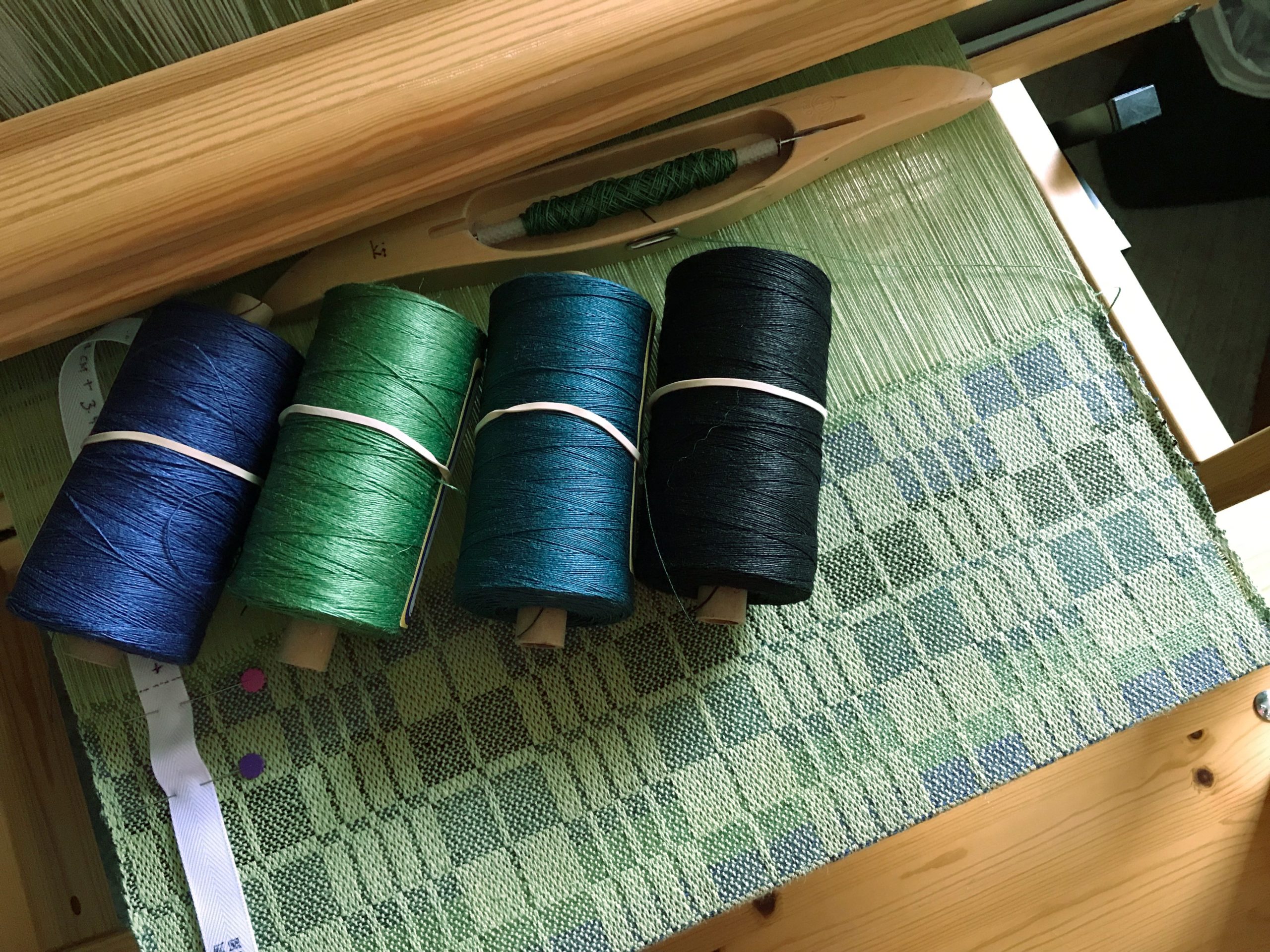 Instead of assigning a different solid color to each placemat, I am using all four weft colors in each one. The colors are arranged in an order that gives the appearance of gradated color. 8/1 tow linen: blue, then green, then teal, then black; repeat, repeat, repeat. There is no set number of picks for each color. Instead, I am changing from one color to the next in an irregular fashion, letting each color softly flow into the next. Regular two-block pattern; irregular color changes.
Keep it simple. The Lord's pattern for our lives is not complicated. The Lord goes before us. As we follow him, all those irregular changes that happen in our lives turn into a lovely display of softly flowing gradated color. We can rest in that. From this color to the next…
May you find a soothing rhythm to life.
Keep weaving,
Karen