It was six weeks ago that I began winding the warp for these towels. The thread for my next Glimåkra Standard project is due to arrive tomorrow. Just like I like it—revolving door weaving. I have no doubt that this set of towels will become family favorites. They are a feast for the eyes, and a tactile delight for the hands. Seeing the color on the reverse side takes my breath away. This whole experience has been the weaving satisfaction that I've come to cherish!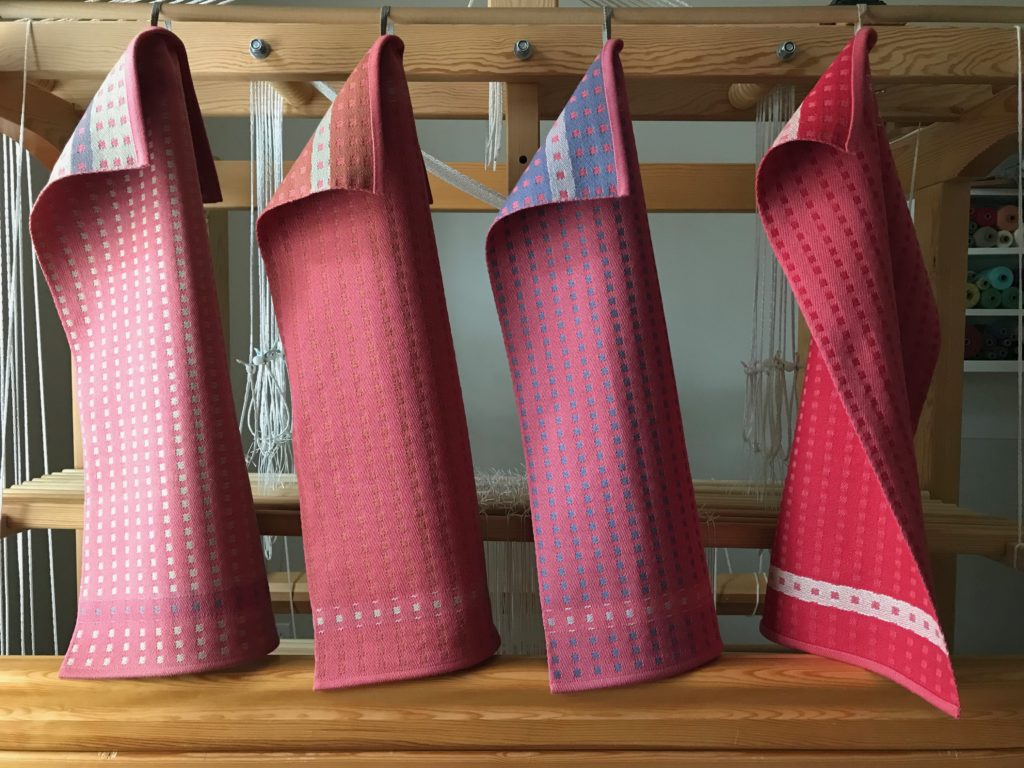 I did face difficulties near the end of the warp. The shed started deteriorating with some of the shafts, but I was determined to finish off the last towel to its full length. That meant coaxing the low profile shuttle through for a few inches. Consequently, I did have more errant floats to repair than usual. But, isn't it wonderful that we can fix just about anything in this weaving adventure?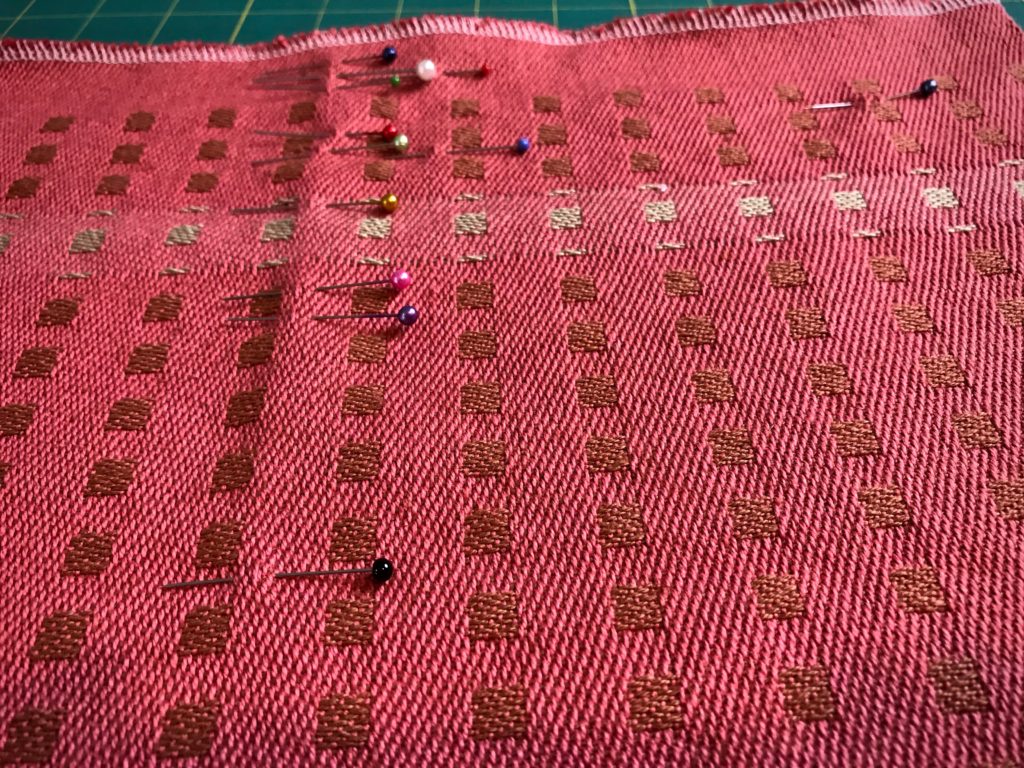 I made a warp from thread on leftover quills to weave up some hanging tabs on my band loom for three of the towels. And I found a linen piece in my "band stash" that is perfect for the red and white towel.
Enjoy the slideshow that I made for you with details of the process.
May you weave some family favorites.
Happy Weaving,
Karen