"Mid" marks the halfway point on every pre-measured tape I make. I like to know when I'm starting the second half of something. It's a target before I reach it, and a passing milestone after I cross that line.
As I'm weaving this throw, my thoughts jump ahead. I will have a few skipped threads to fix, and spliced warp ends to clip. I think about how I will hem the piece, and wash and dry it. In what special manner shall I present the finished throw to my beloved daughter-in-law? And, my mind goes to the twelve-shaft double weave towels for my daughter that are up next, with the flowery threads beckoning me from the shelves.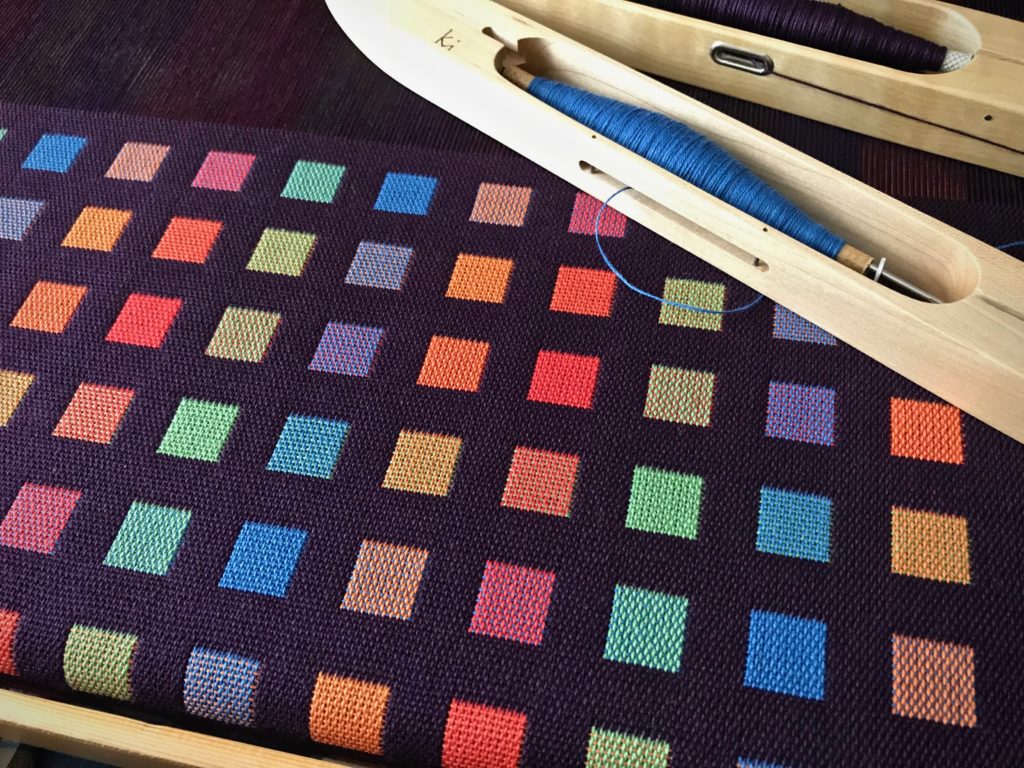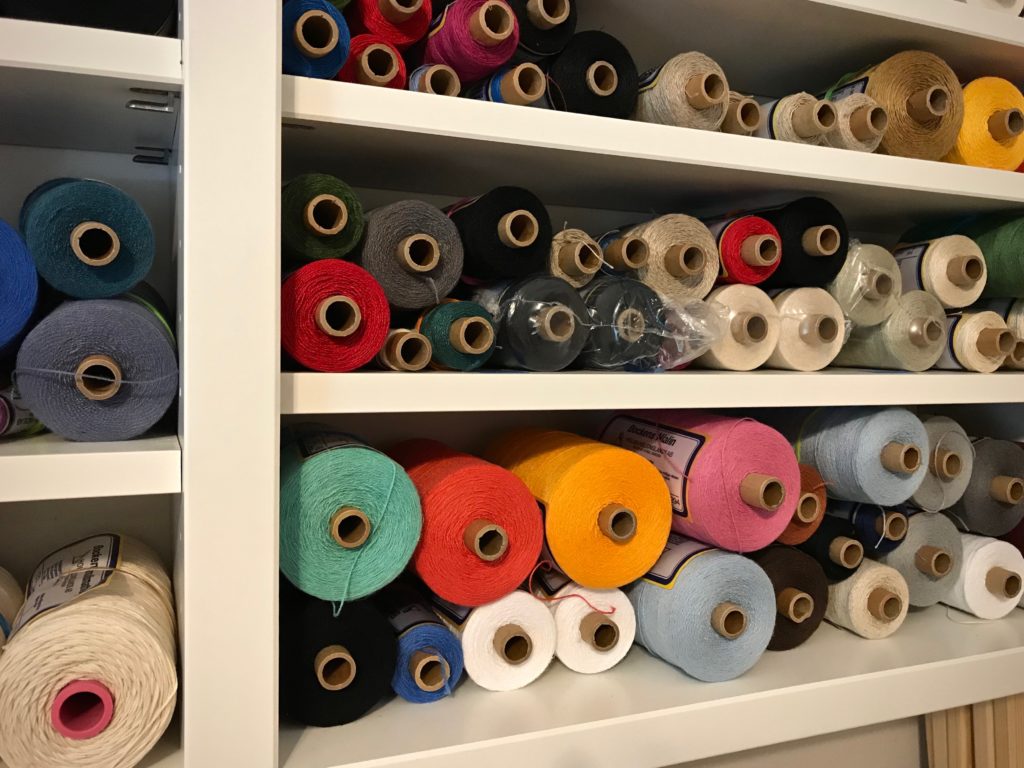 I'd like to know where I am in the span of my life. There is no "Mid" mark, though, is there? I'm not in charge of that measured tape. Faith in Christ, love, and perseverance—these form a foundation. A solid foundation is security for life. In this security, I think about what I need to repair and resolve and finish. And how to leave intangible gifts that outlive me. And I think about the glory that awaits. Imagine fabric of unbridled creativity in colors only heaven knows!
May your second half be better than your first.
With you,
Karen