Troubles. What troubles? All is forgotten now that the shuttle is ready to soar. After my threading misadventure and correction, I'm ready to weave! But first… The treadle tie-ups need adjustments. And then, after weaving a couple inches, a few more adjustments. Now the shed is nearly perfect on every treadle. Ready, set, wait a minute… Sample. Which shuttle goes where to lock in the weft? How many picks make a square? Is my beat consistent?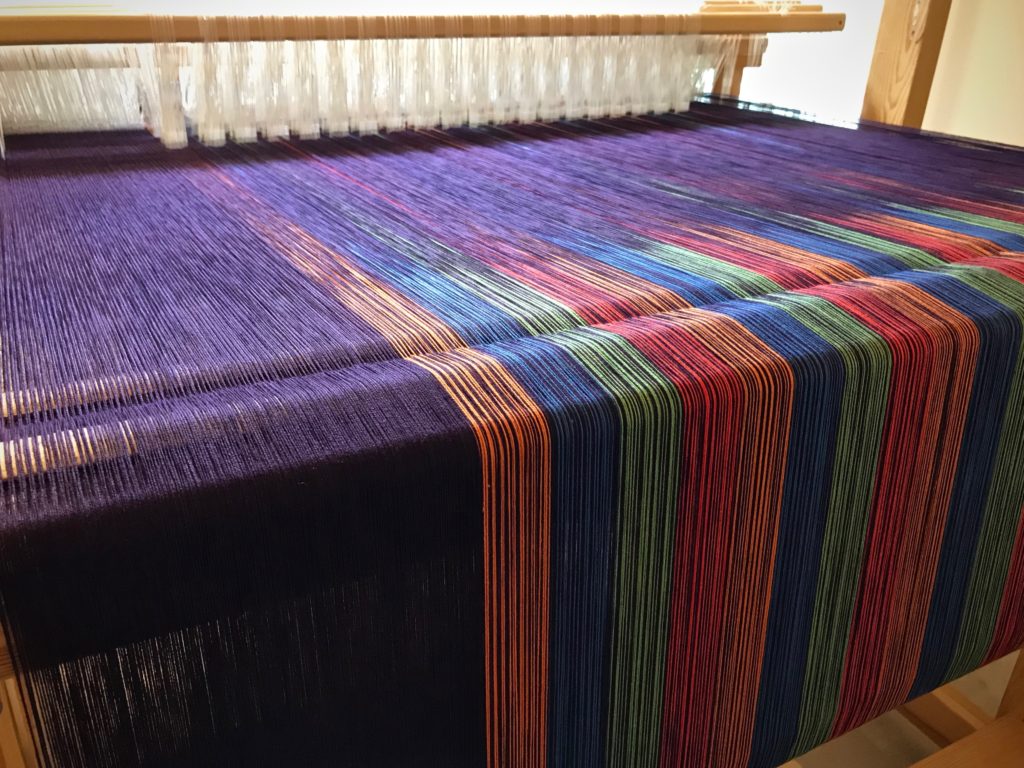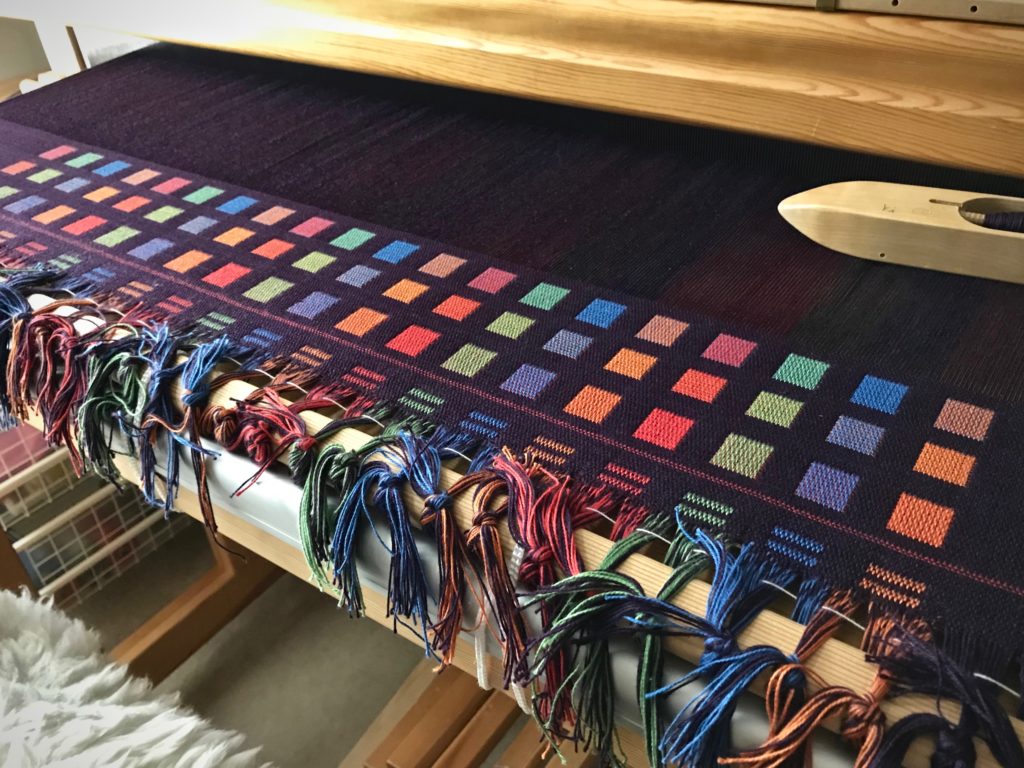 After completing the sample, I am now weaving the wide dark plum beginning border of the double weave throw. In a few inches I will be enjoying the colorful blocks that we have all been waiting for. Building blocks. Success, setbacks, adjustments, and practice, all build a foundation of weaving experience.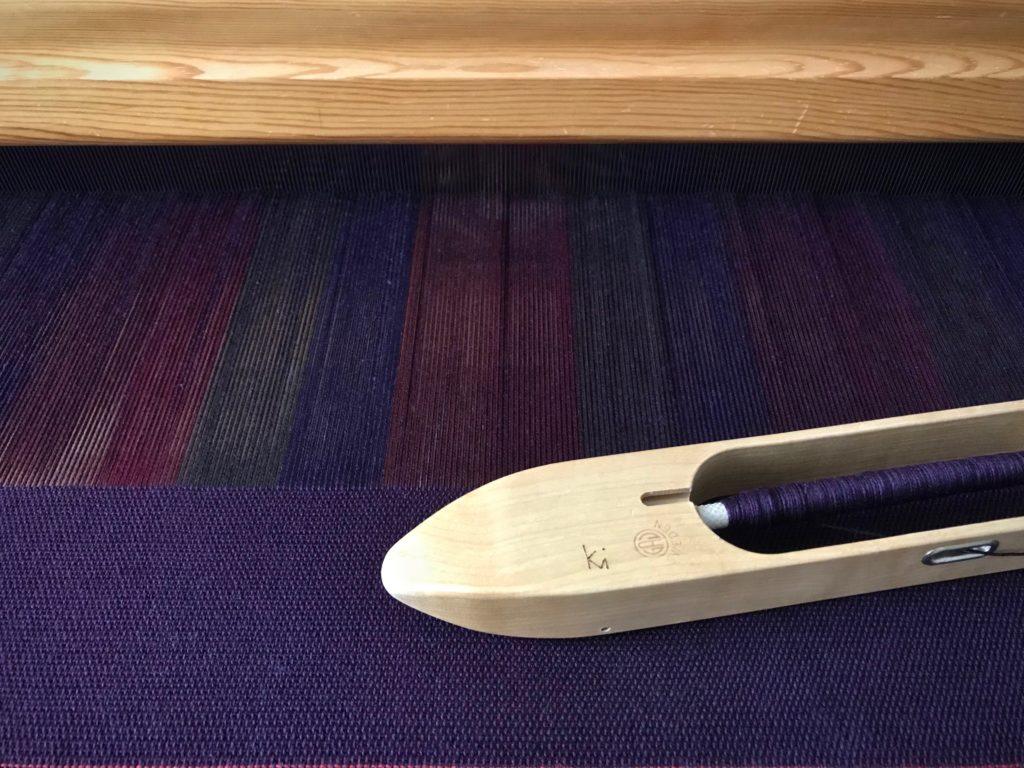 Build. If I'm not careful, my attention goes to the building up of myself. Yet, love focuses on others to build them up. It's through a process of success, setbacks, adjustments, and practice that love flourishes. When your strong desire is to see the colorful blocks of the weave, you press through until you see it. Love is even stronger than that. Our example is Christ. His love makes the pattern of love possible in us.
May you build on what you learn.
Happy weaving,
Karen