The first of my Christmas promise gifts is now complete. This large throw in vivid colors fills the request from my daughter-in-law Marie. How fitting for a mother of three exuberant little boys to wrap up on the couch in her own fabric hug of exuberant color! This colorful cotton double weave throw is Woven Radiance.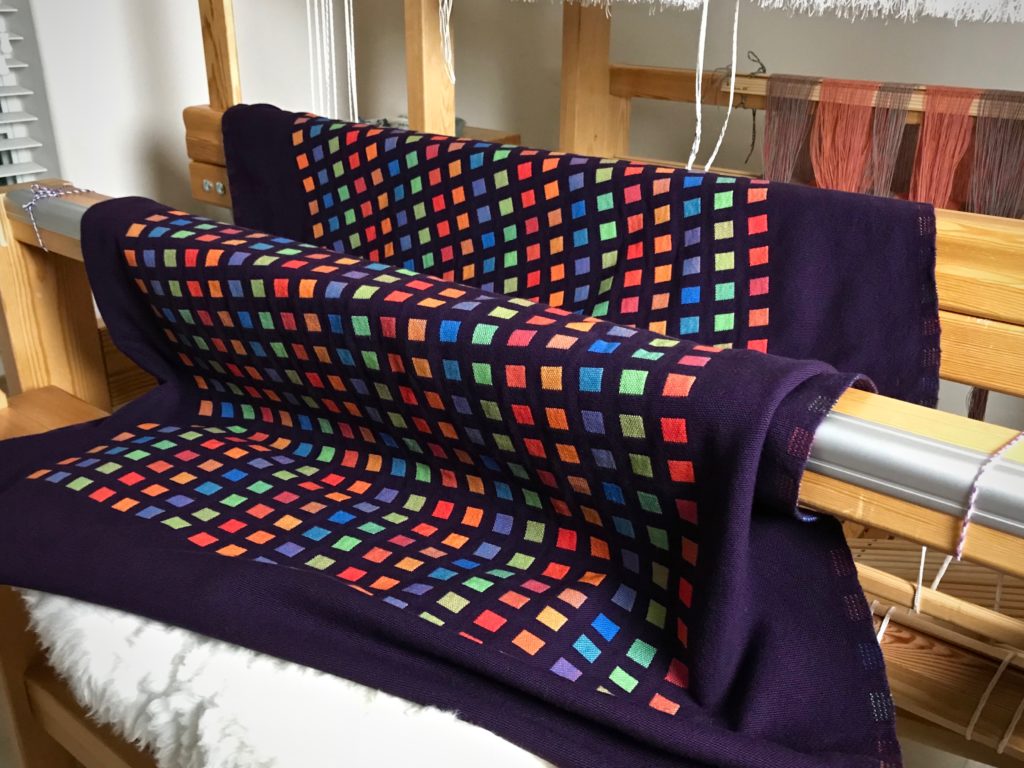 Double weave, with eight shafts and eight treadles, and 2,064 ends, is a challenge. But results like this make all the effort worthwhile. My heart sings as I see these brilliant threads intersect to make sensational cloth! I am filled with amazement and gratitude that I've been given the opportunity to play with colorful threads on a weaving loom.
I hope you enjoy the process photos in this little slideshow video I created for you.
Happy Weaving,
Karen