I am stepping out of the box with this combination, trusting that what is seen only in my mind's eye will have an extraordinary impact. This warp will become towels for my daughter Melody. I chose cottolin threads in colors that remind me of the colorfully painted homes we saw on our visit to Chile a few years ago when Melody was living there. Aqua, light poppy, marigold, and orchid.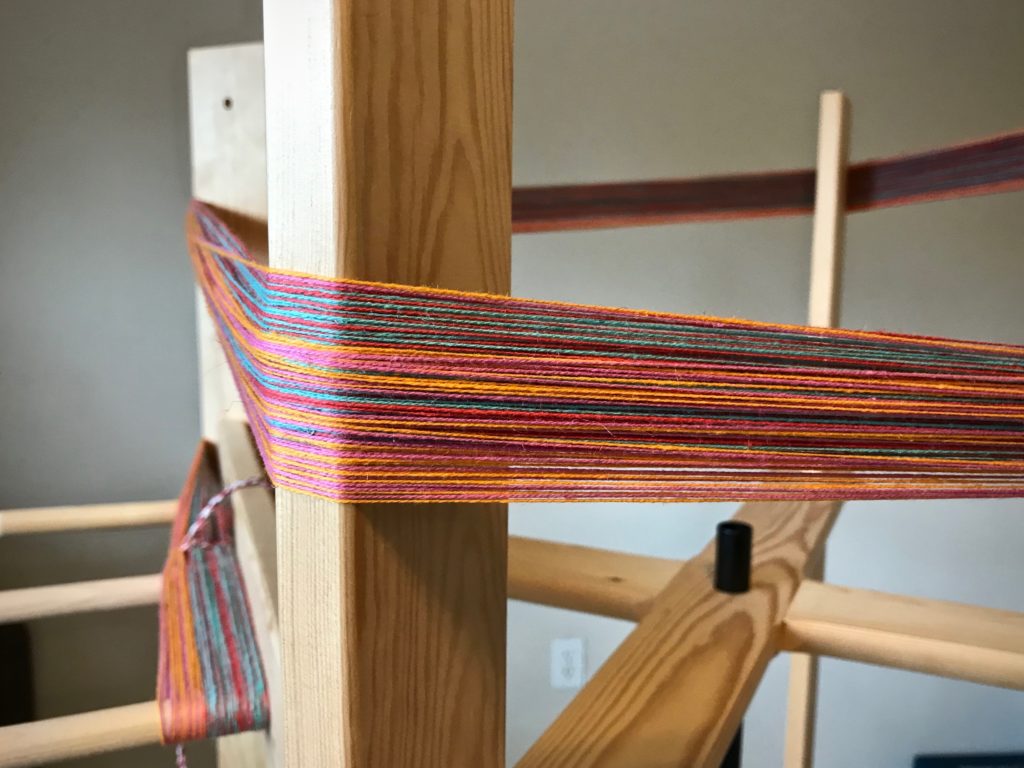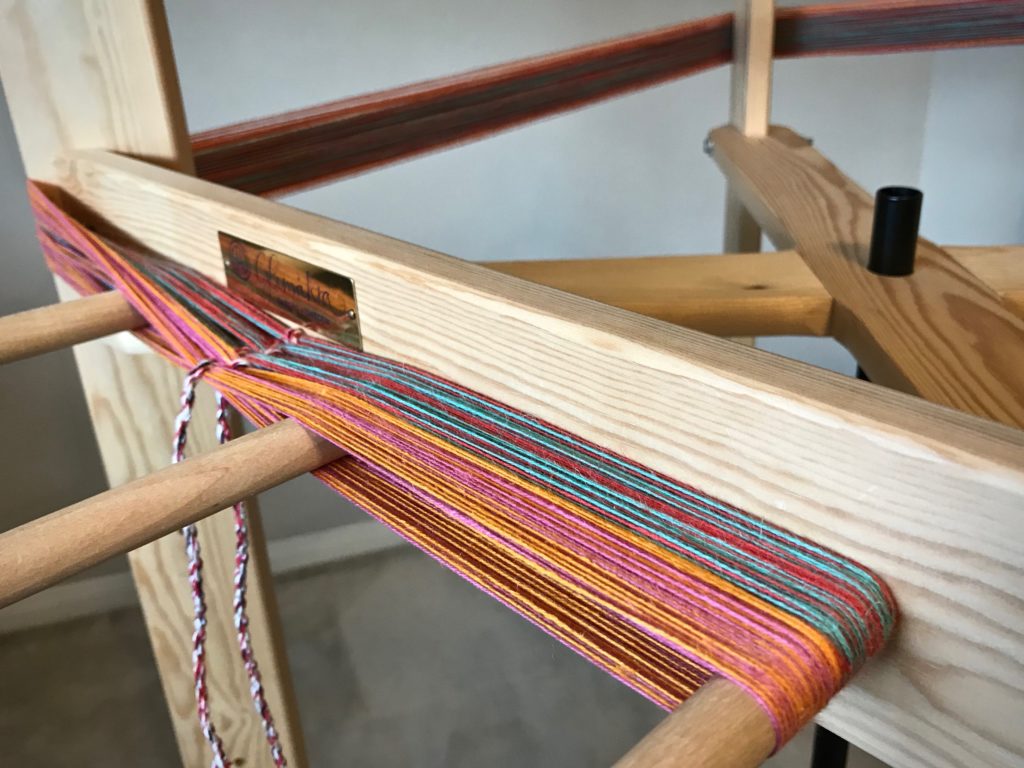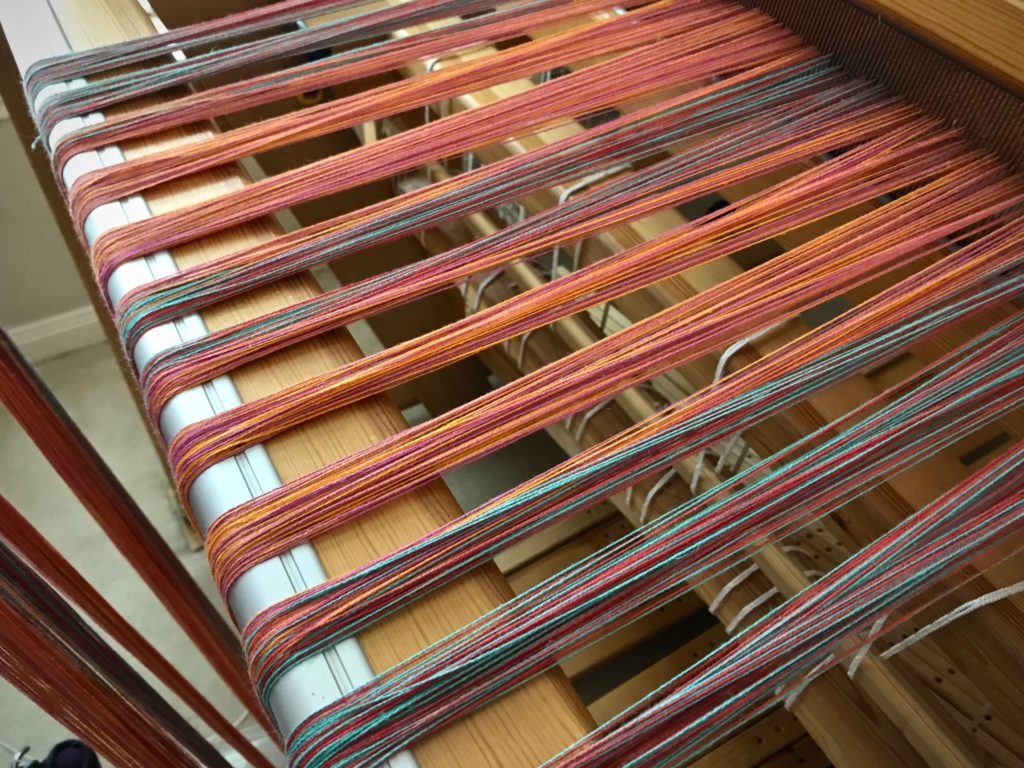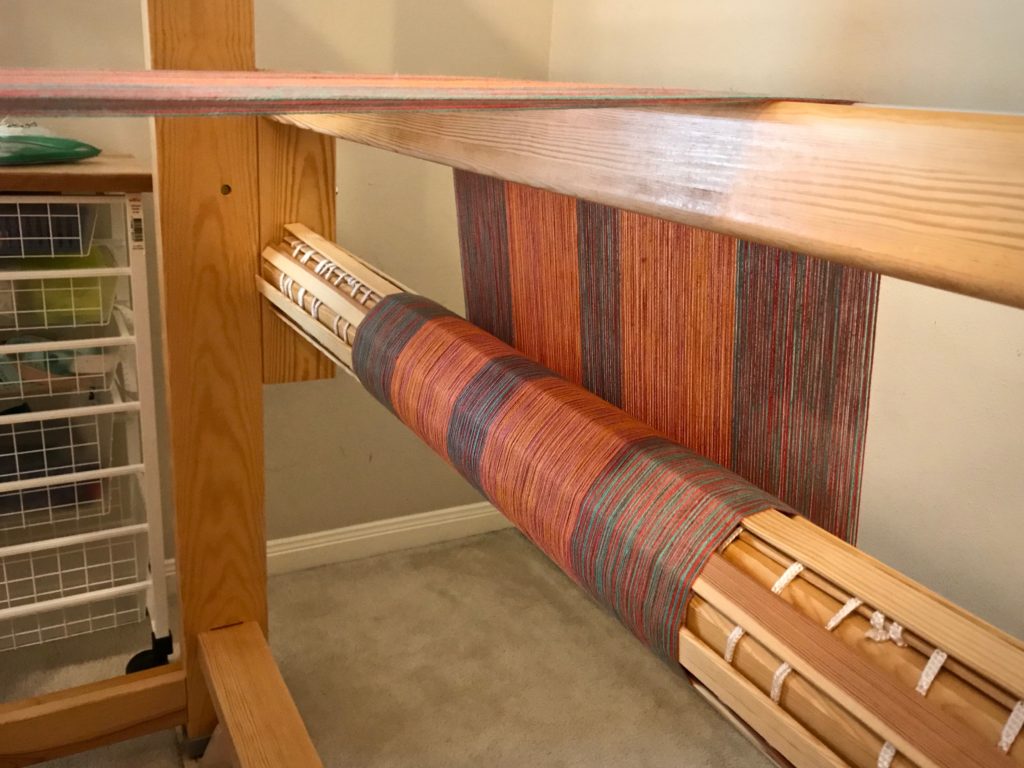 We trust what we can see—a chair to hold us, and an airplane to fly us. But unseen things are also part of our trust—the chair maker's glue, and the air that aerodynamic engineers depend on. Earth and heaven, seen and unseen. Jesus, seen on earth, made the unseen God visible. Trust the unseen.
May you step out of the box.
Trusting,
Karen