I started this warp as a place to test some tapestry techniques. I have studied, practiced, and evaluated my own results from techniques used by various tapestry artists. What I have learned is that I prefer the techniques that I am already familiar with, that I learned from my friend Joanne Hall. I am ready to dive in one more time on this warp to refine my own approach to pictorial tapestry weaving.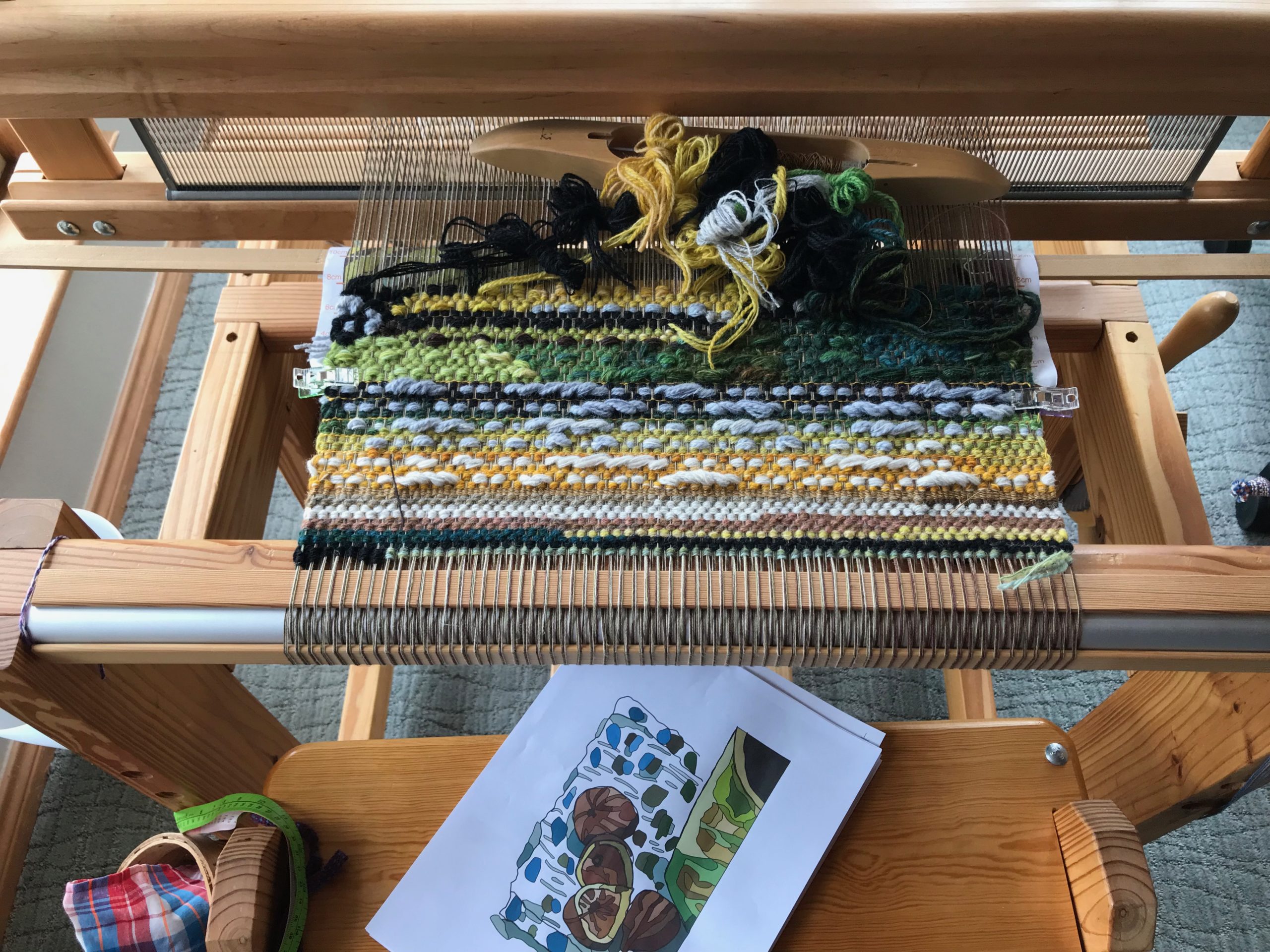 This little hand-built loom has been sitting idle long enough. It's time to start again. Starting takes courage. The cartoon is almost ready. Soon, this little loom will be back in action as my favorite place to be immersed in color and yarn.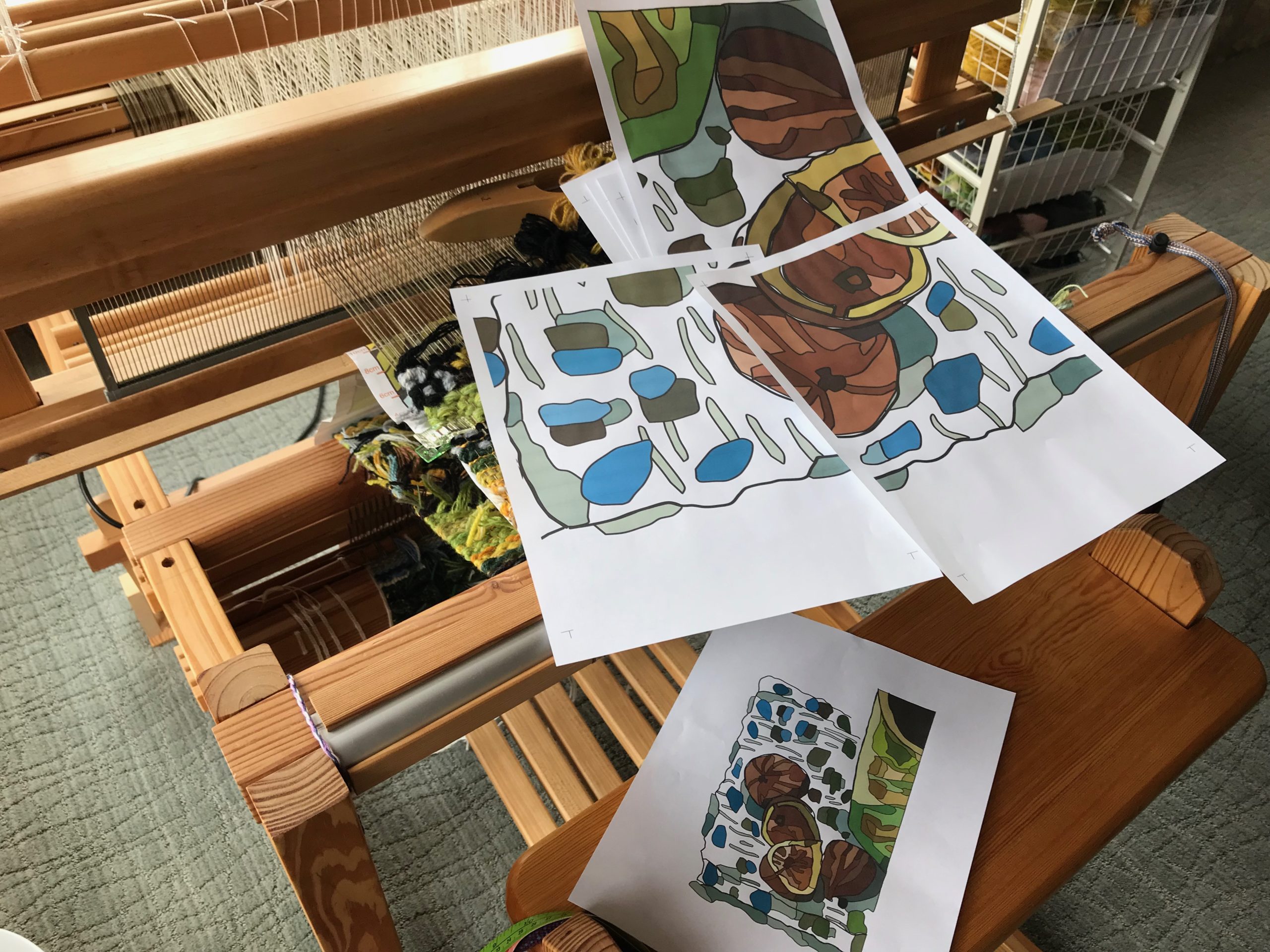 May you start as soon as you can.
Happy Weaving,
Karen