I am this close to the end of the rug… This series of double-binding rag rugs has been super fun! The question is: What's next? I think I can squeeze out one more (short) rug on the warp after this one. Will I be able to do the final cutting off before the year's end? I'm going to try! But then, what after that? I have some ideas… Perhaps I'll start a new pictorial tapestry on this Ideal.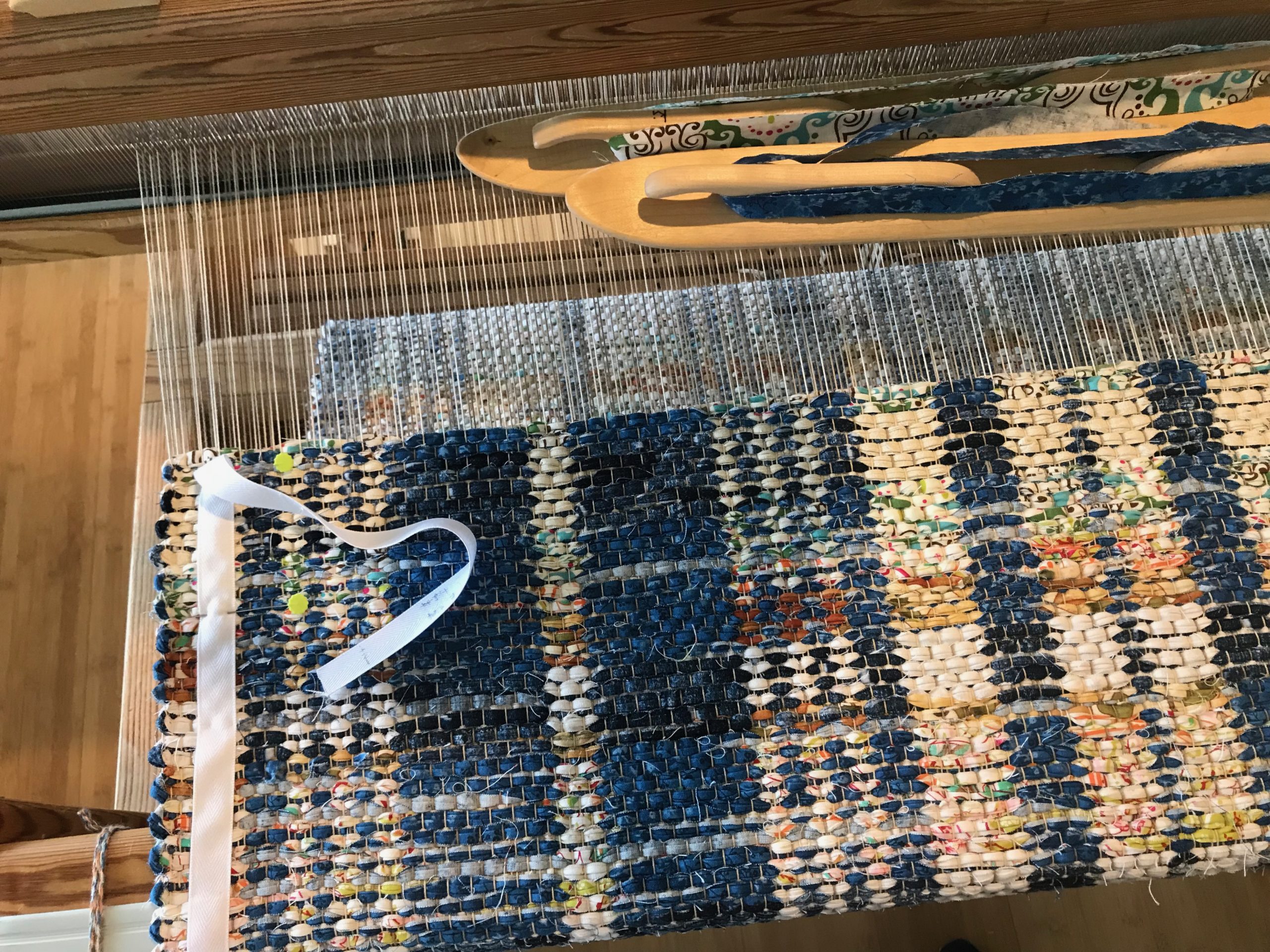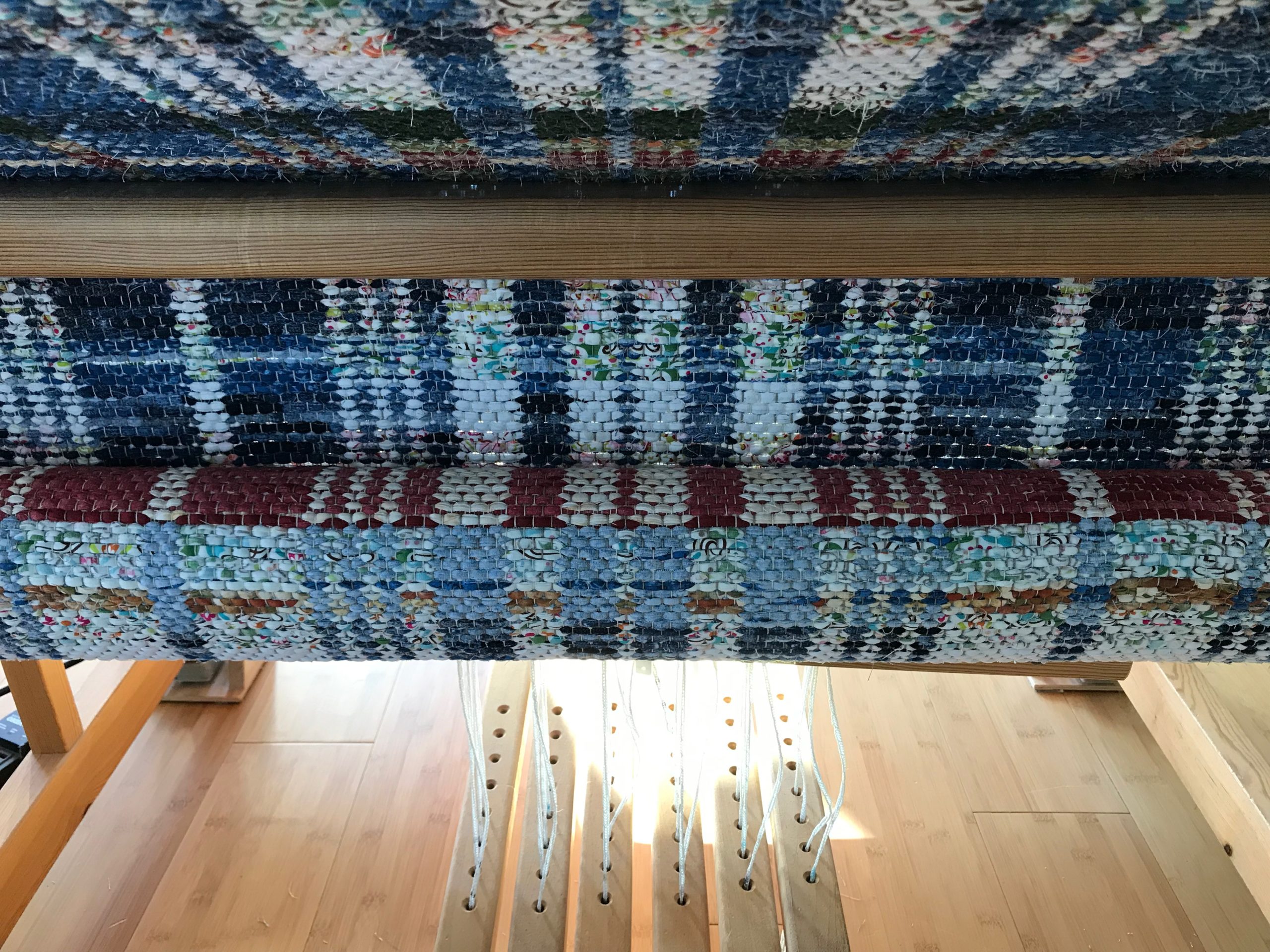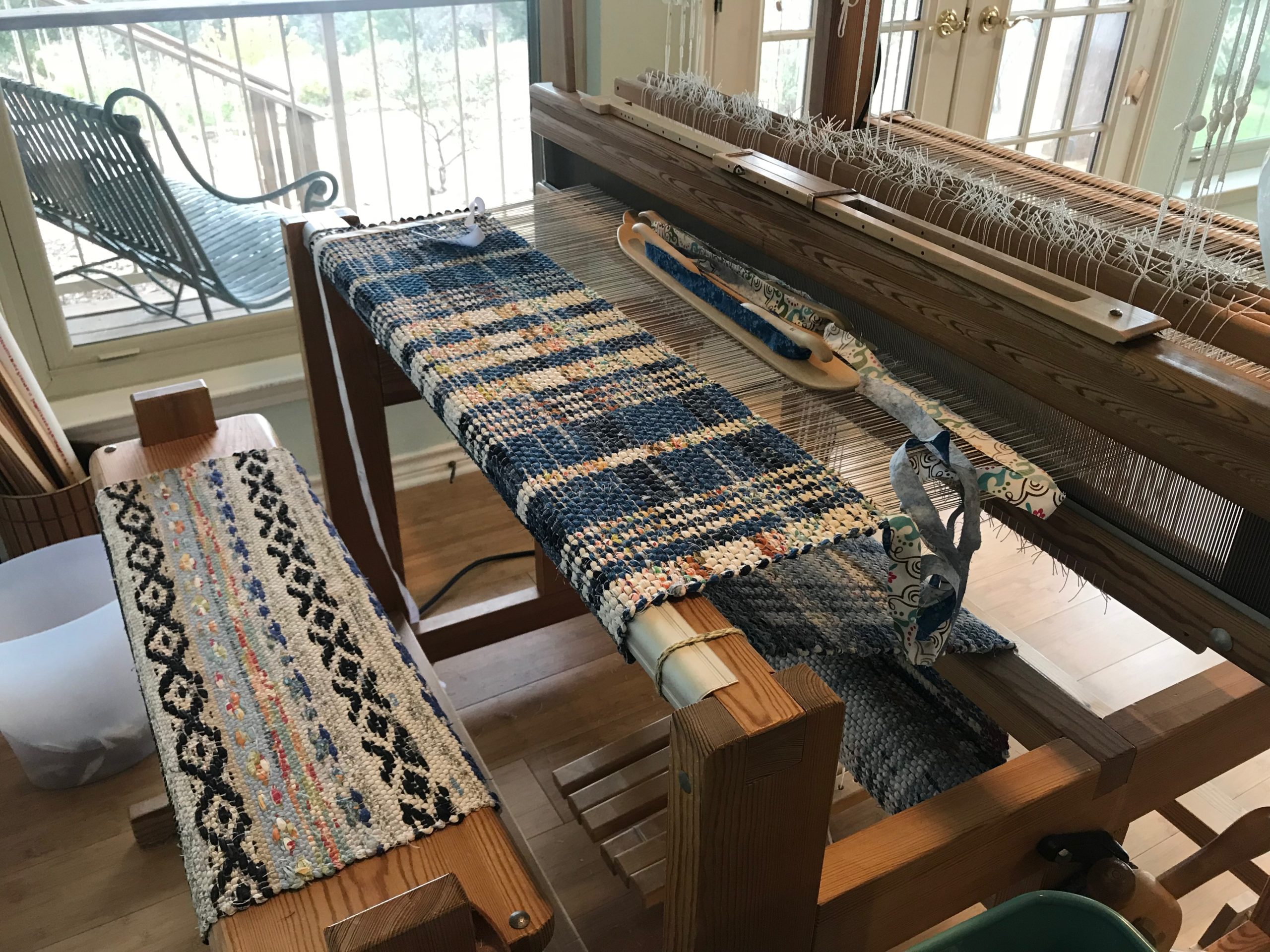 We are this close to the end of the year. Is there a project you still hope to complete before this year's end? Share what it is in the comments.
May you enjoy every moment.
Happy Weaving,
Karen