Remember the placemats I started on my Texas hill country loom in Colors on Trial? The pattern in the fabric looks nice and pretty. But it doesn't display the striking color-and-weave effect that I expected. The problem is not the threading, nor the colors.
Aha! I overlooked an important detail on the treadling draft—the weft is supposed to be doubled. That changes everything! Since there is very little excess warp for this project I need to back up and start over.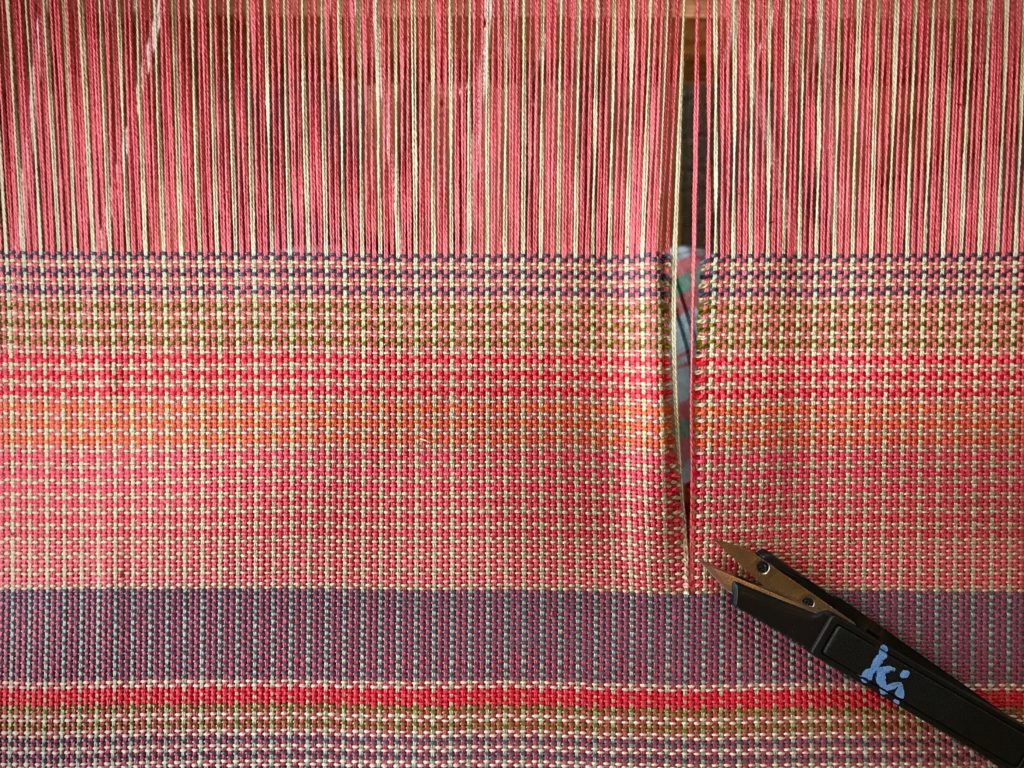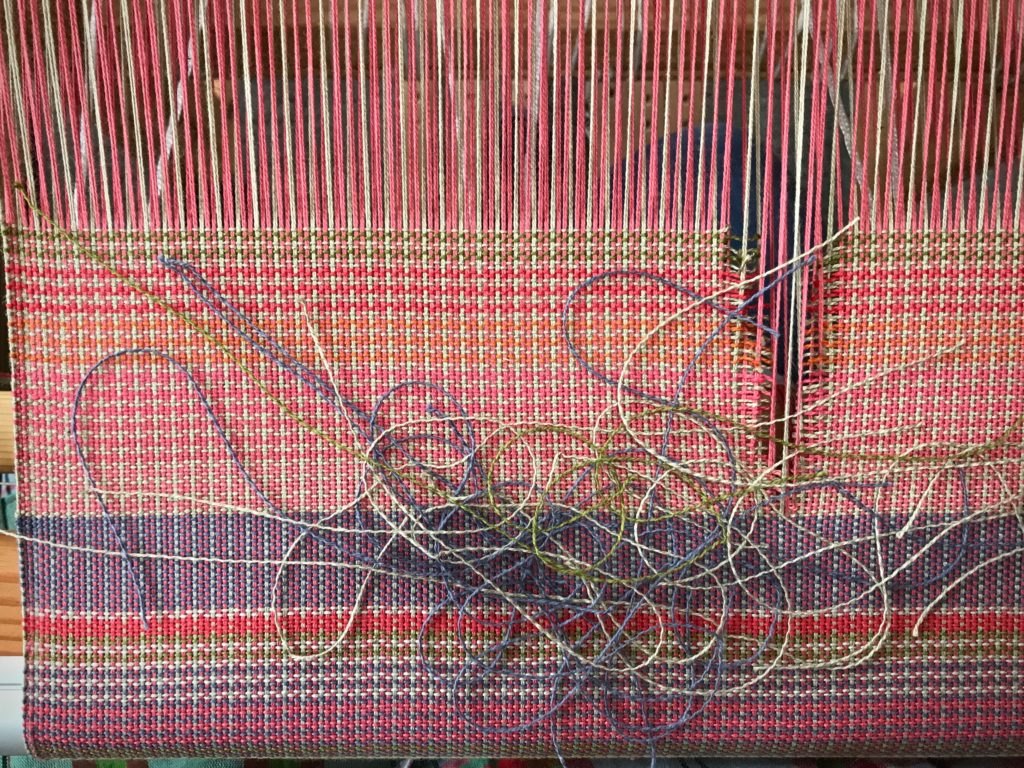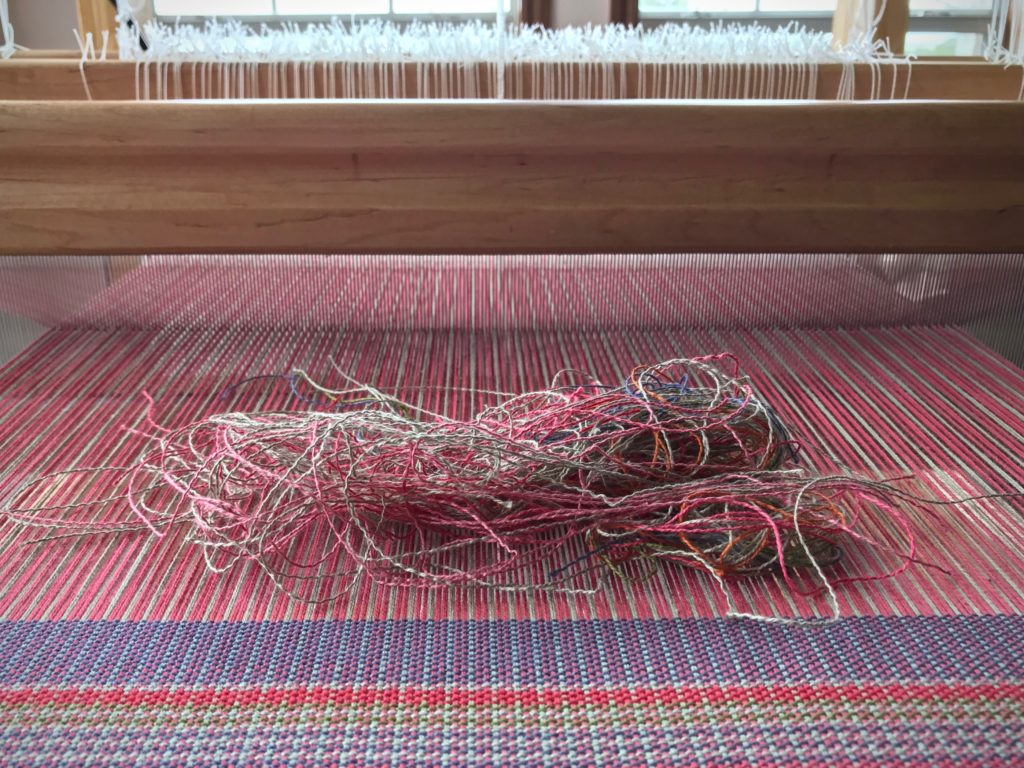 I am losing the nice and pretty fabric. But it is being replaced with something better—fabric with a bold color-and-weave effect.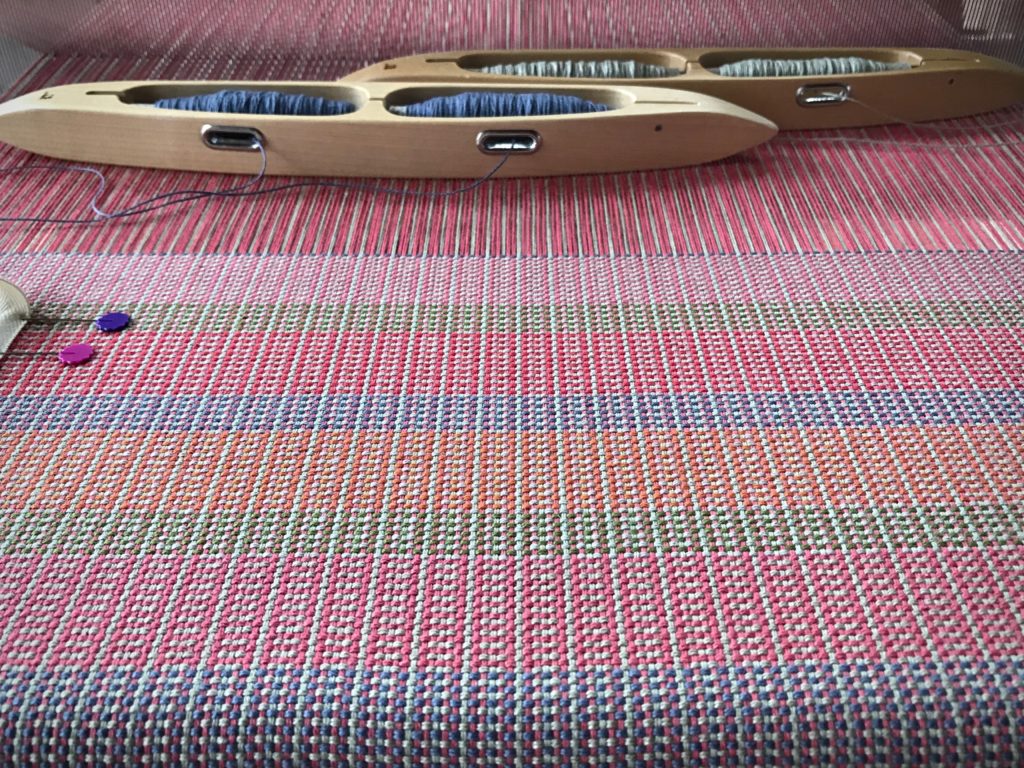 I would like my life to be nice and pretty, easy and comfortable. But if I get closer to the Grand Weaver's intentions, I see something different—a bold strength of purpose. Not necessarily easy. God's will is better than mine. When we aim to understand his will, we see details that we've overlooked. It affects how we walk through life. We take his doubled weft threads to replace our well-meaning attempts. The result is a beautiful display of striking life-changing effects.
May you be mindful of the important details.
With you,
Karen