This Myrehed combination drawloom continually fascinates me. It's all about raising and lowering threads in a purposeful way. Pulling pattern-shaft draw handles for the borders is the easy part. The single units in the body of the towel, however, capture my focused attention. Consistent precision—that's the secret to completion.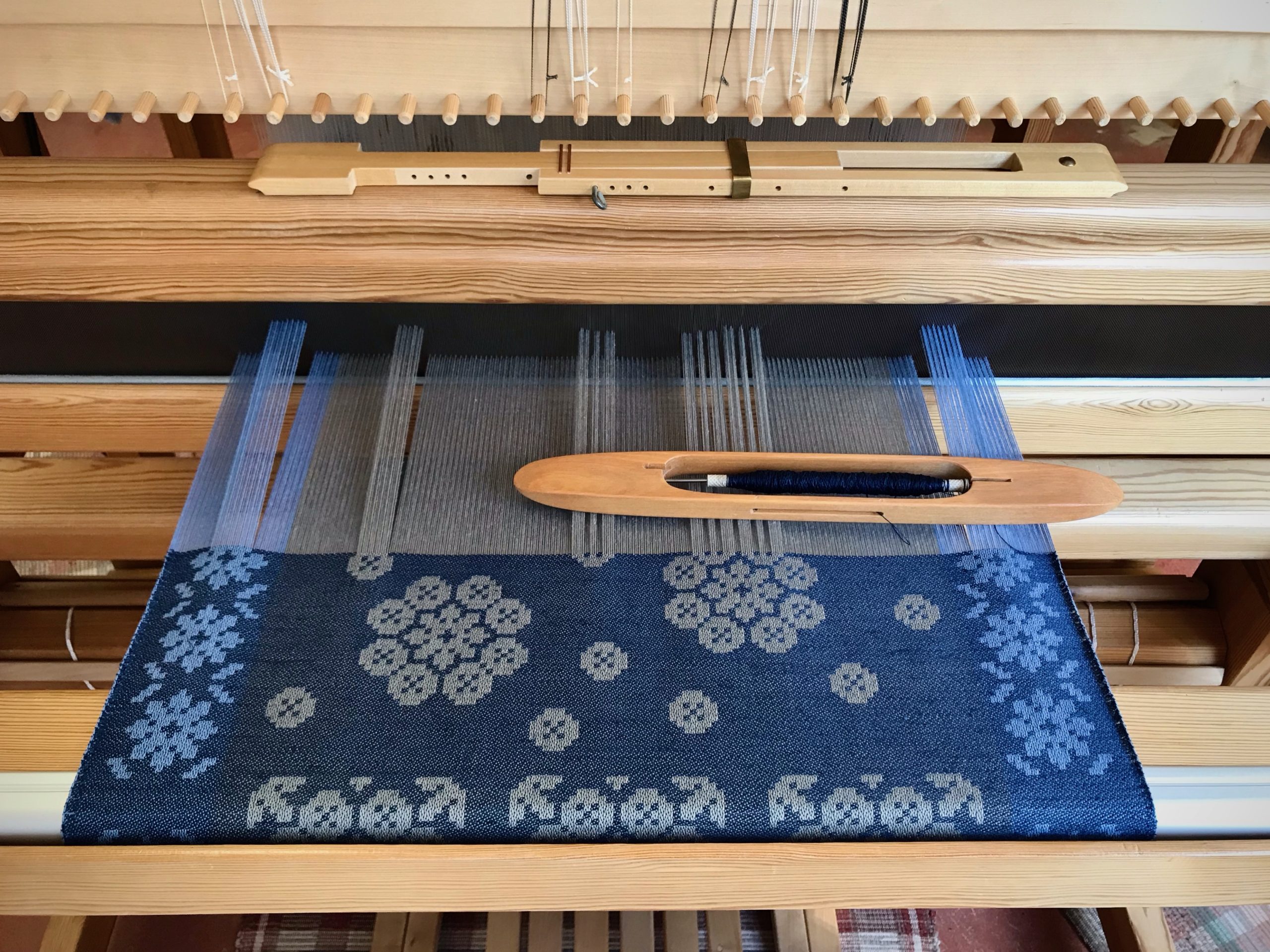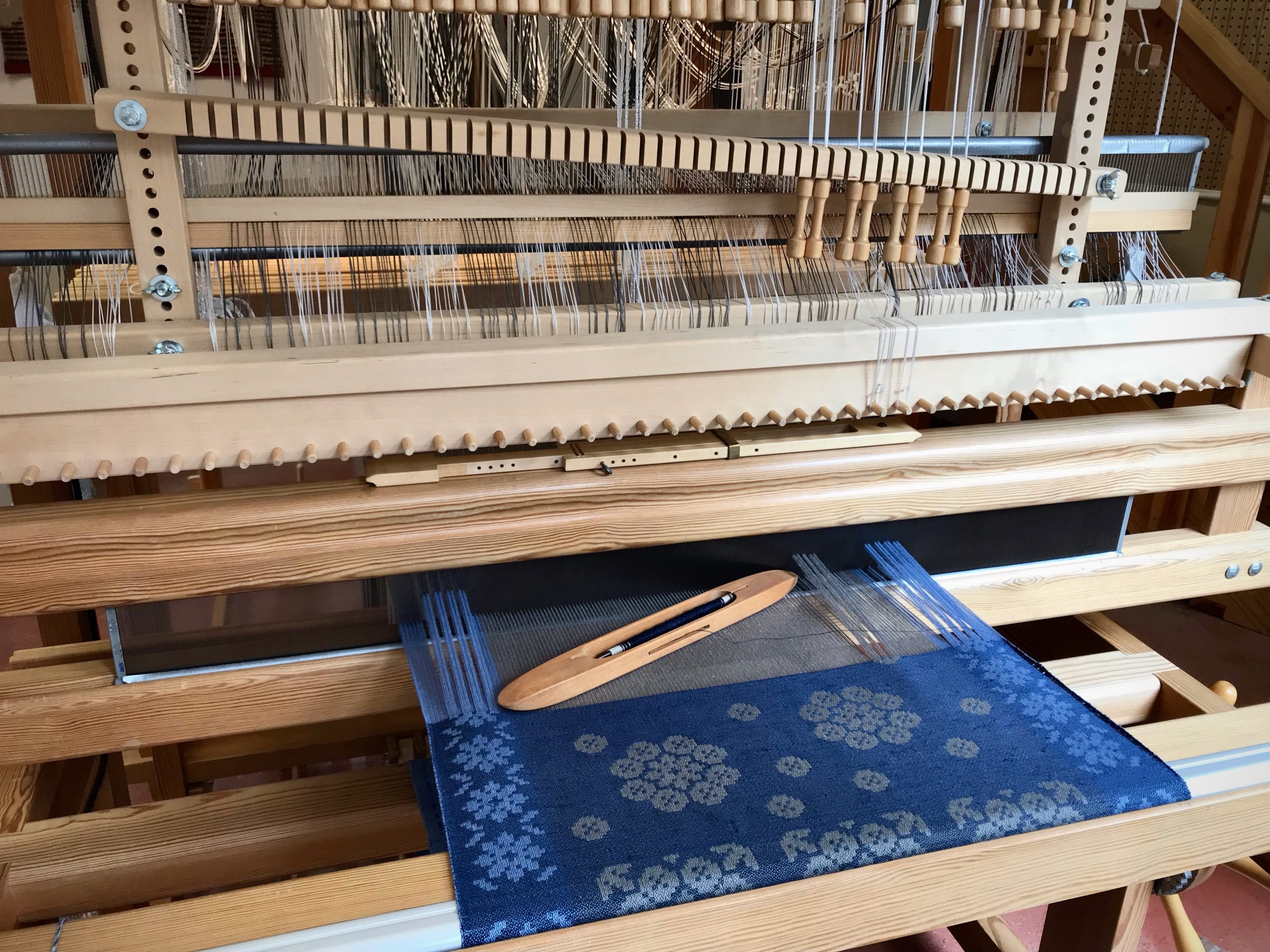 This second towel in the Snowfake series continues the theme of softly falling snow. Meanwhile, Texas bluebonnets, wine cups, varied bright yellow daisy-type flowers, and mealy blue sage are springing up through hard ground all over our backyard. And Thursday morning I spotted the first gaillardia bloom—previewing the next wave of color.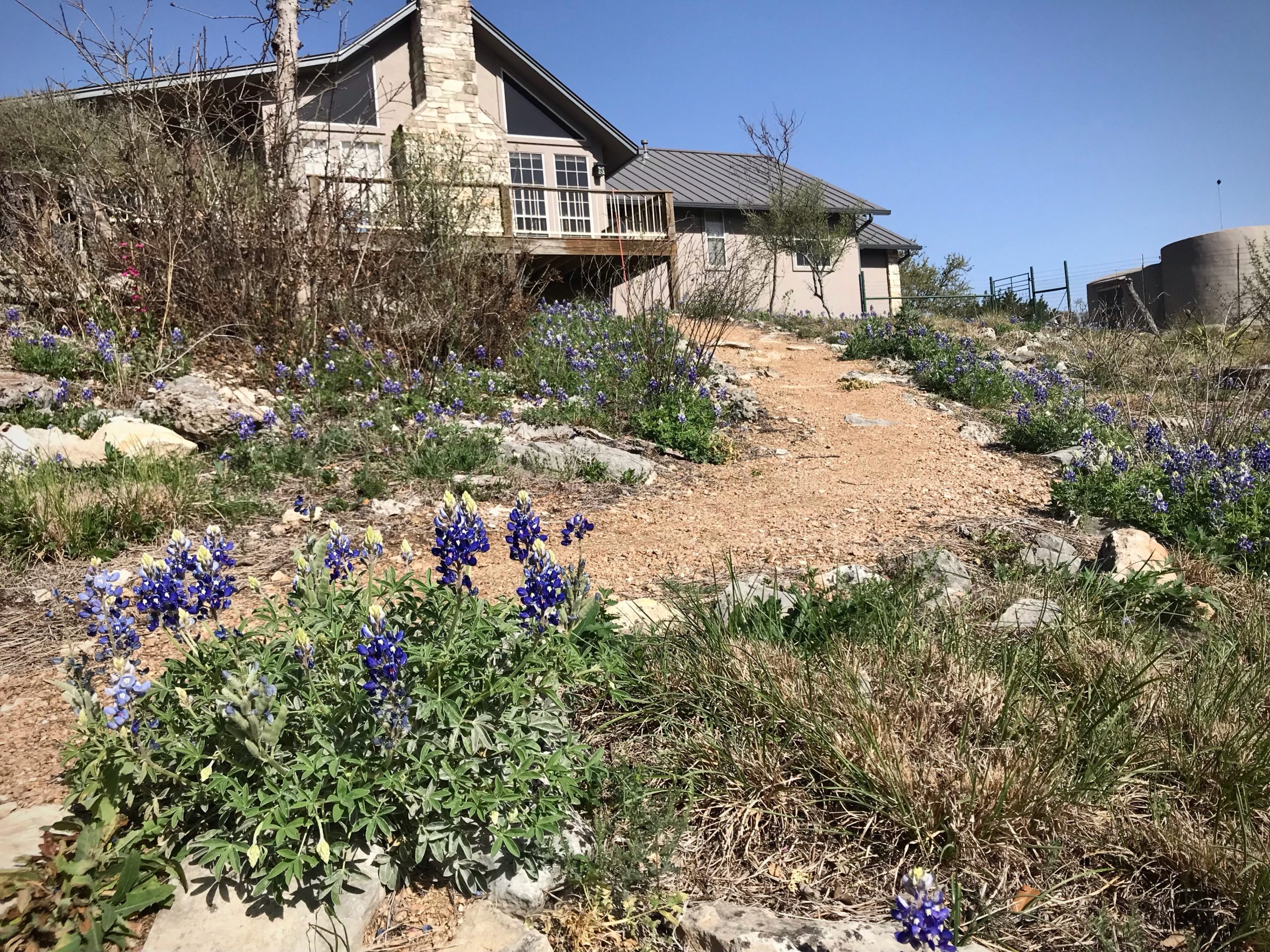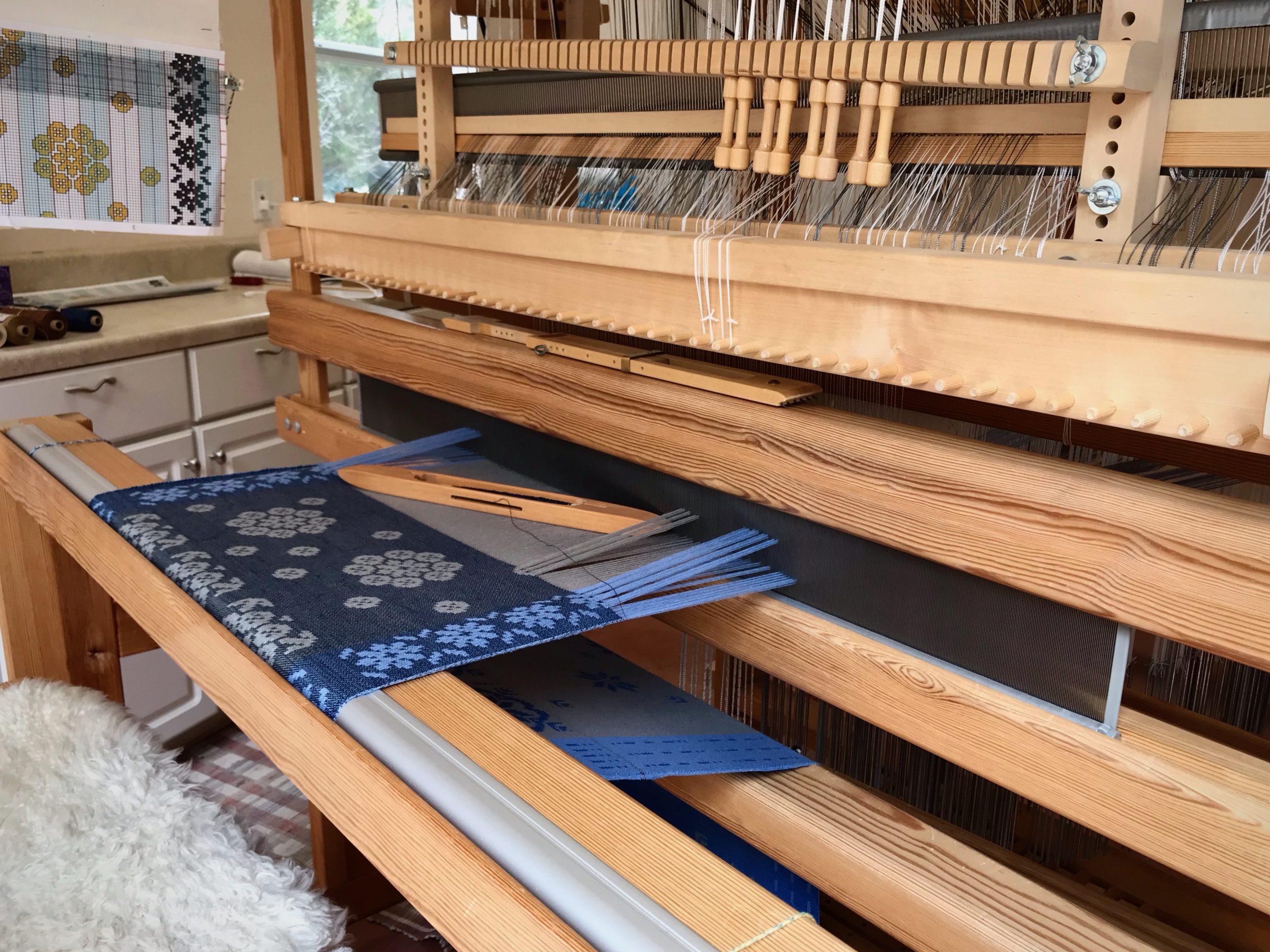 I am acutely aware that you may be experiencing a lingering cold season, and may even yet have snow on the ground. I'm not just referring to weather and flowers. Real-life struggles. Let me assure you that spring is coming. Have faith in the one who raised Jesus from the dead. Your faith captures the Lord's attention. He brings new life out of hard ground. And the white of falling snowflakes remains a pleasant reminder of his grace. For all who call on the name of Jesus, the grace of his forgiveness falls over us to make us clean, as white as softly falling snow.
May you see signs of new life.
Happy spring weaving,
Karen