Lucia grasps Ari's plump wrist as they bravely inch a step closer to the rabbit hutch. For them, it's a step of faith. Sugar Pie, the bunny, is wide-eyed at their approach. You'll see the bunny later in the weaving of this pictorial tapestry.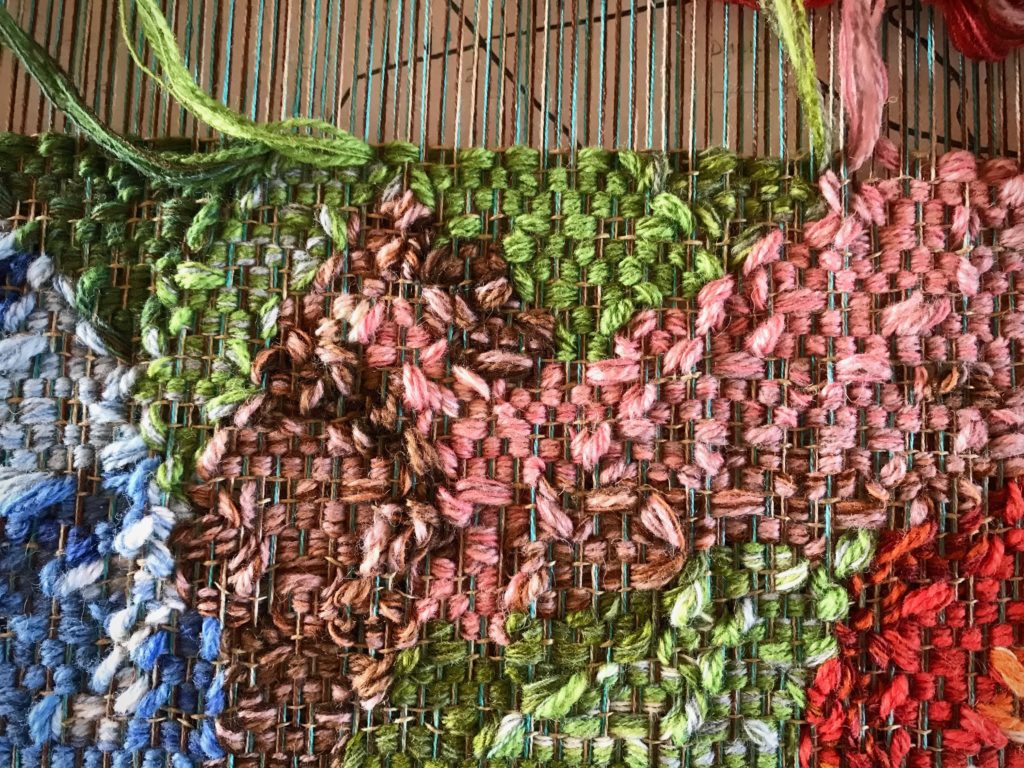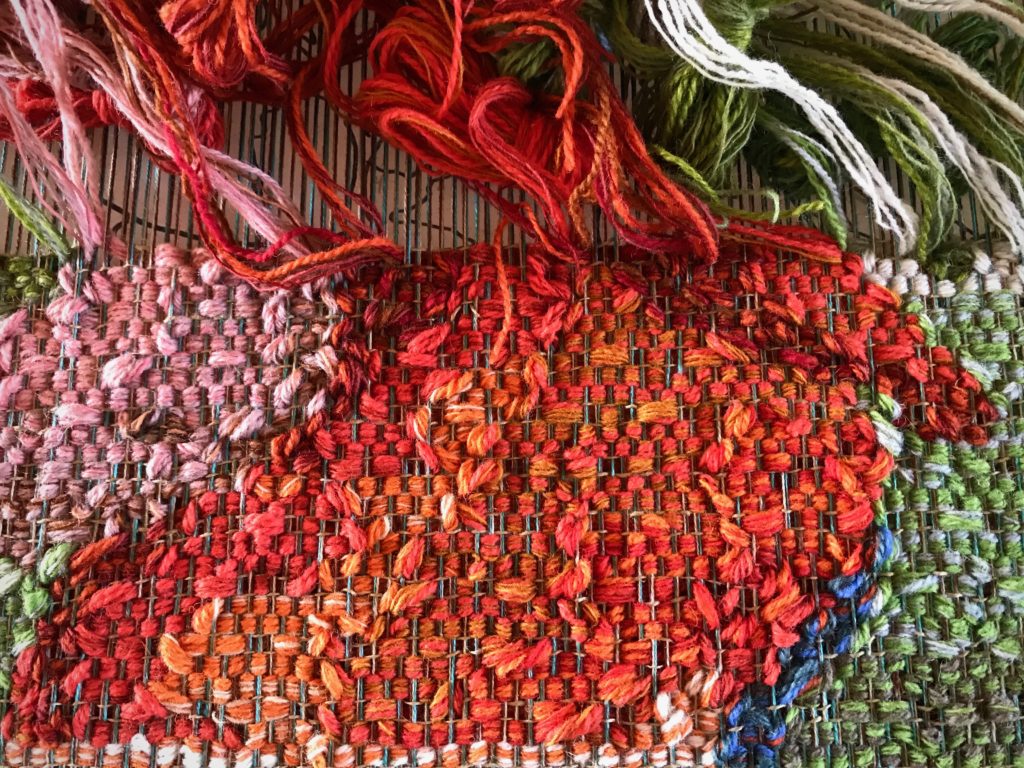 It is a huge challenge to work on one element, like the hands, while not being able to see it in the context of the whole picture. The row-by-row weaving is an act of faith. I peer through the wrong end of the binoculars, and stand on a chair to take pictures. And I'm reassured about the outcome. It's not blind faith. It's a series of carefully reasoned and thought-out steps.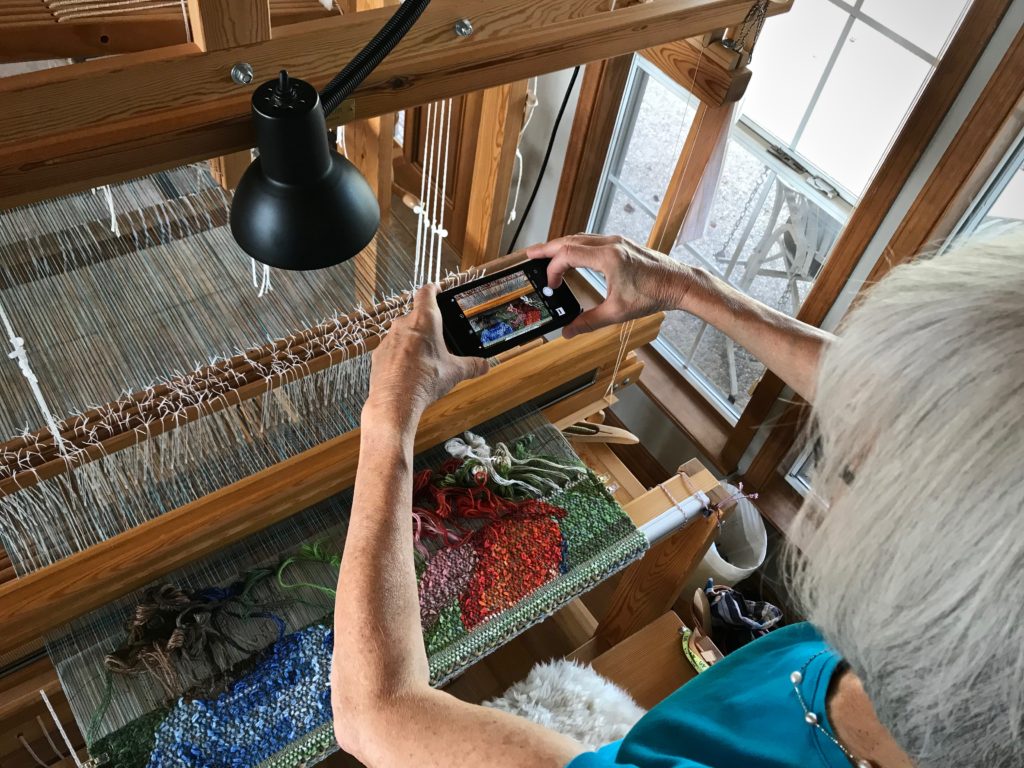 We see only a small slice of life at a time. Where do my day-to-day threads fit in the context of the big picture of a lifetime? Grace is amazing! Grace is unearned good favor. Grace is a final tapestry that makes sense of all the wanderings. Grace is good favor extended by God to all who trust Jesus. So, with God's grace we walk by faith, with carefully reasoned and thought-out steps. And we extend grace at every opportunity, holding the wrist of our fellow adventurer to walk by faith together.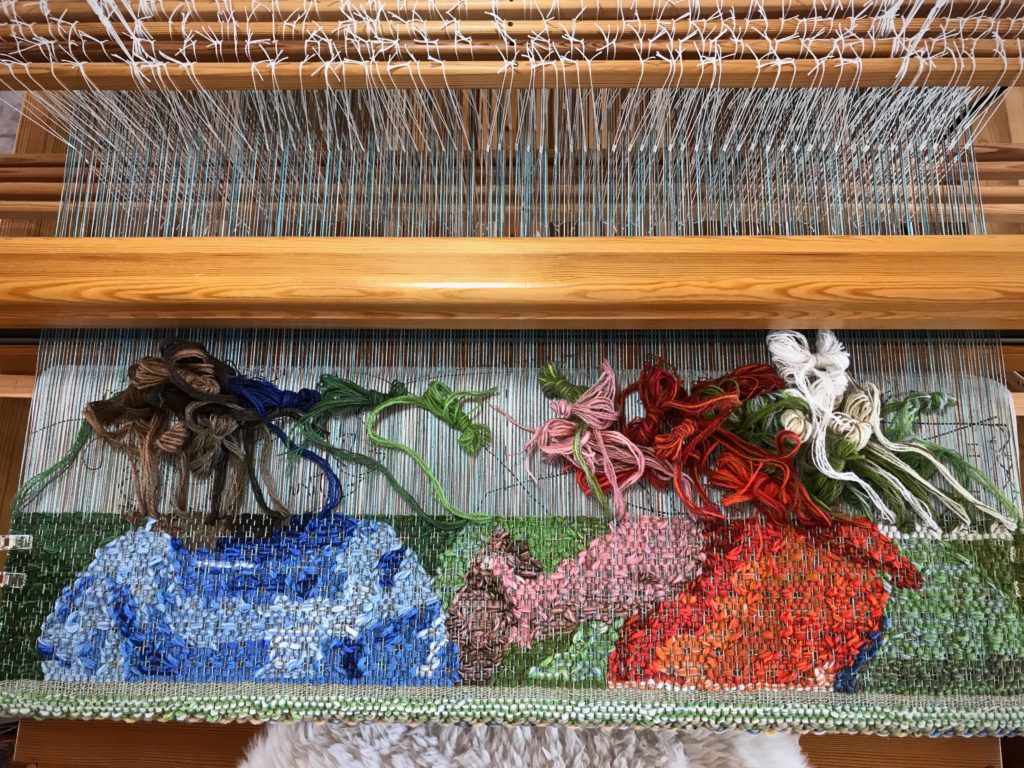 Grace is amazing.
May your life make a difference.
Grace,
Karen