You will see the front of the Siblings tapestry. I promise. When I cut a tapestry from the loom the weaving is finished. But the tapestry is not complete until the finishing is finished. And I have substantial handwork yet to do before this tapestry is ready for display.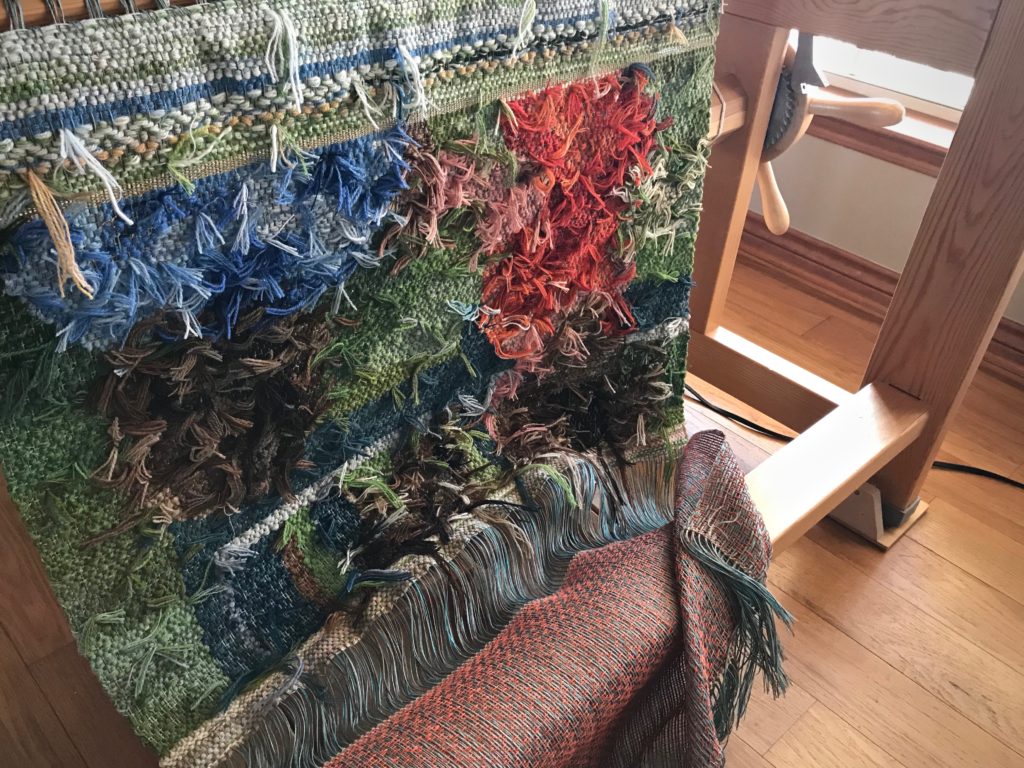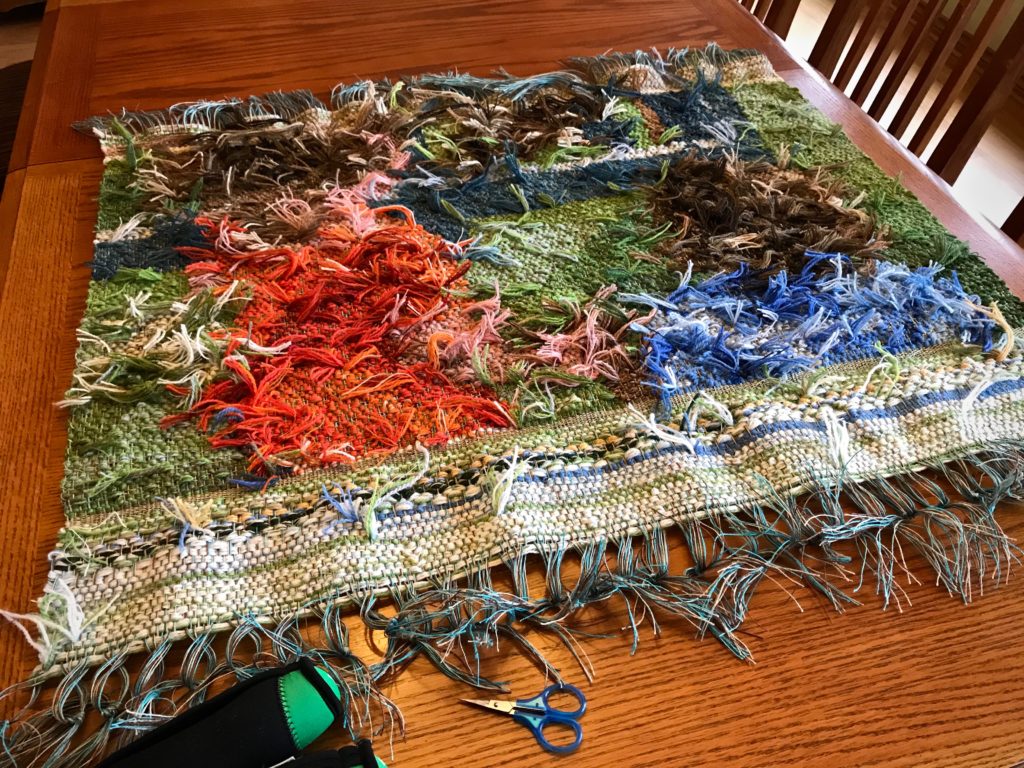 I am securing the ends in a woven edging. Then, I will trim weft tails, stitch things down around the perimeter, and put on a backing. Additional hand-stitching work will stabilize the whole piece. When you see the Siblings tapestry again, you will see it in full view on the wall right behind my loom.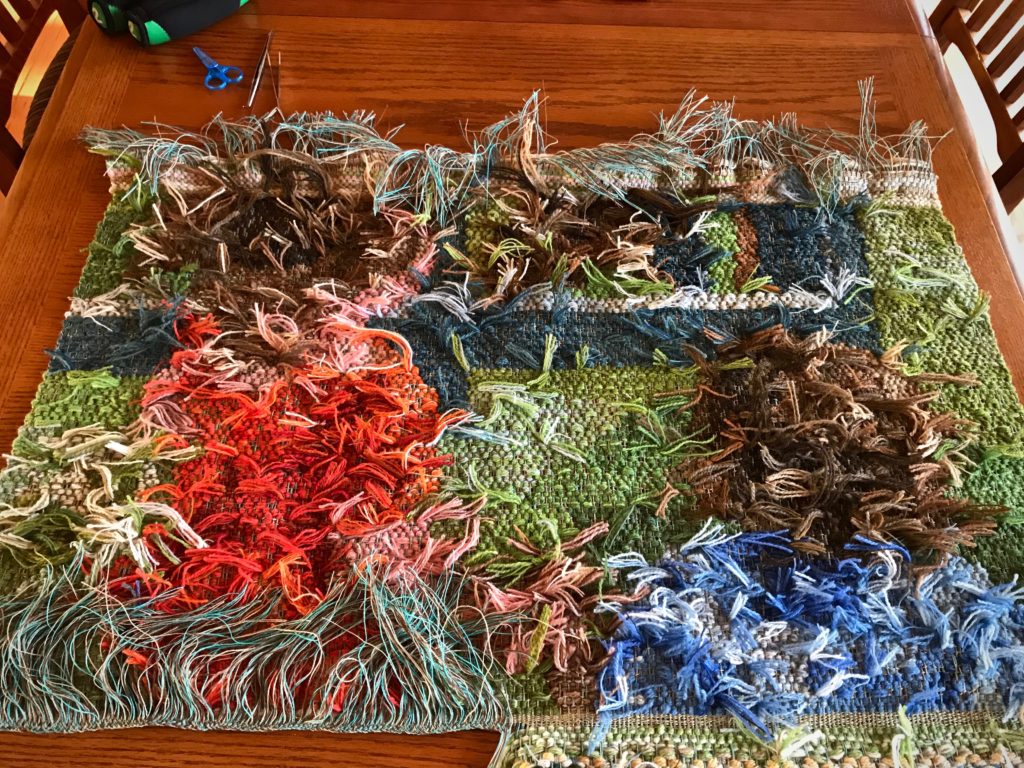 Hope is built on promise. Do not forget God's promise. Come to Me, all of you who are weary and burdened, and I will give you rest. And, Jesus expresses the promise to His followers, I will be with you always. We see the tapestry of life from the human side, the unfinished side. Hope, paired with patience, takes us through the uncertain future. We have assurance of the Lord's grace, His meticulous handwork, bringing His work to completion. In the meantime, we give Him our burdens and He gives us rest. As promised.
May your hope be strong.
With you,
Karen