Do you want to develop a good habit? Do that good thing every day for a month, …or so they say. It may be true, because I think my tapestry dabbling is turning into a habit. It seems perfectly natural, now, to end my day enjoying some peace and quiet with my little tapestry frame and a cup of tea. For the month of January, I completed a rectangular or square shape each day. February has no rectangles, only triangles and shapes with slanted sides. January 2015 is finished, and February is almost over. A tapestry dabbling diary is a simple way to mark the passage of time while letting ideas and images escape to become visible.
Some of the photos include Steve's amazing woodcarving handiwork. And be sure to check out the video at the end showing how I create a finished edging for this little January tapestry diary.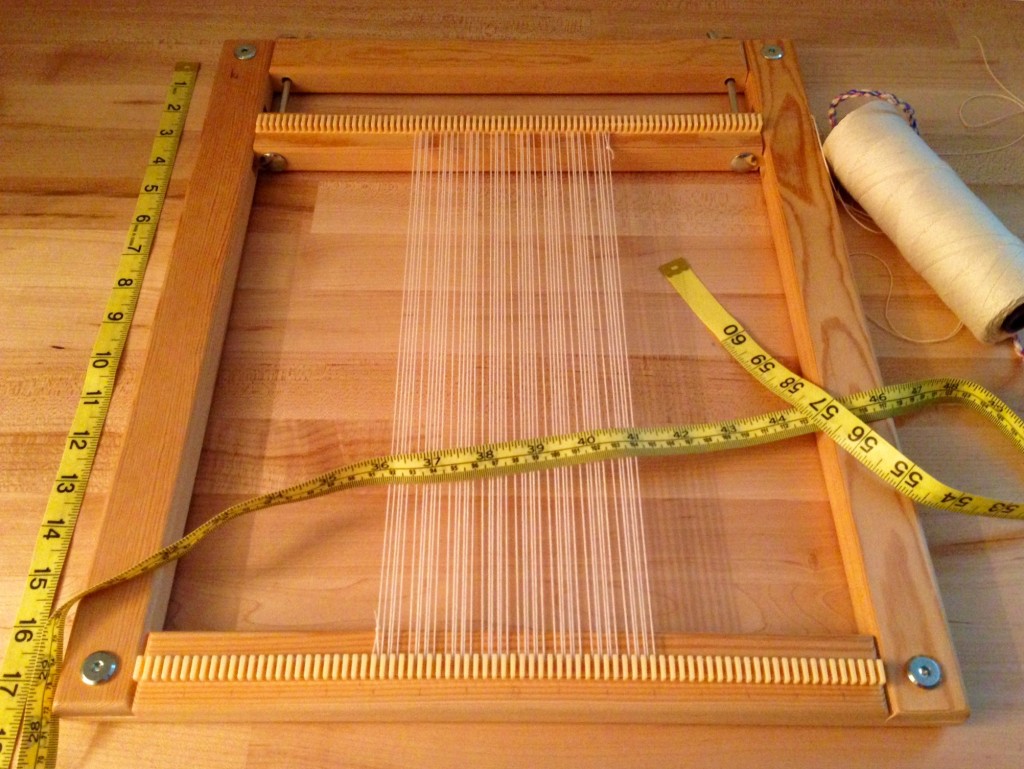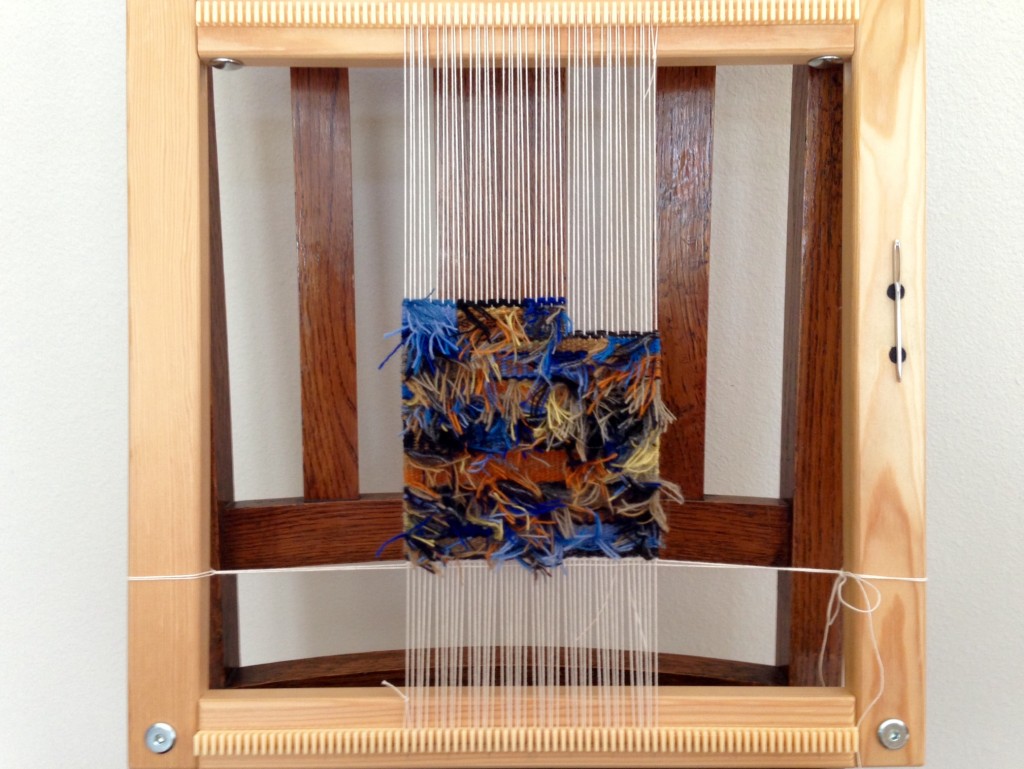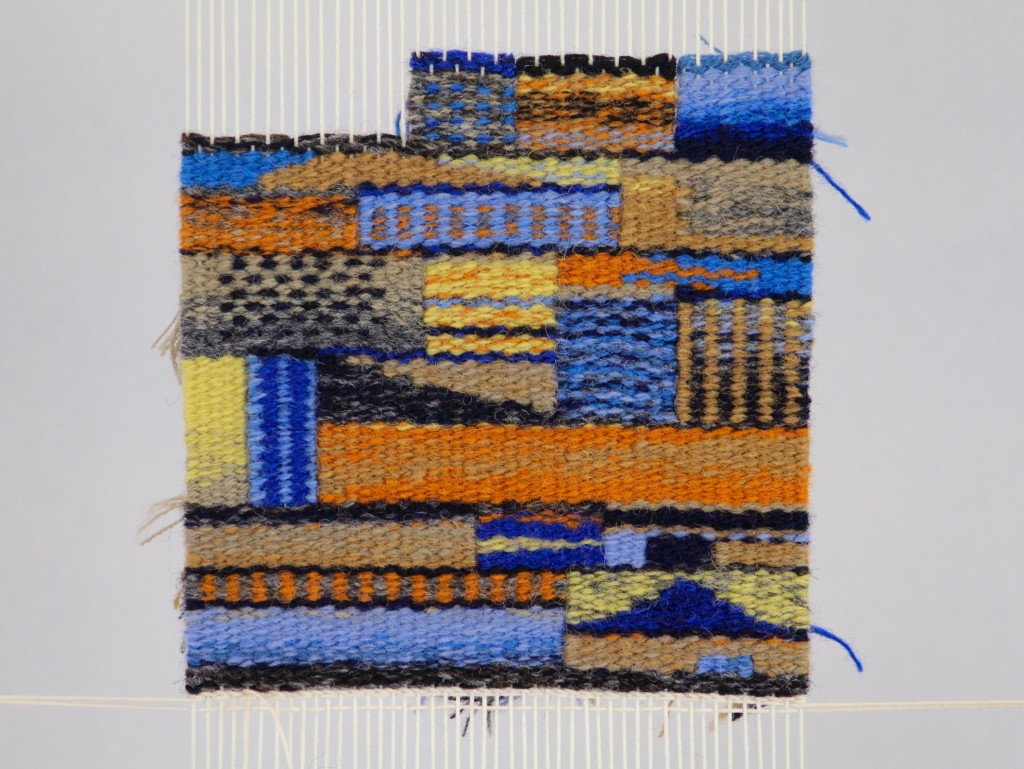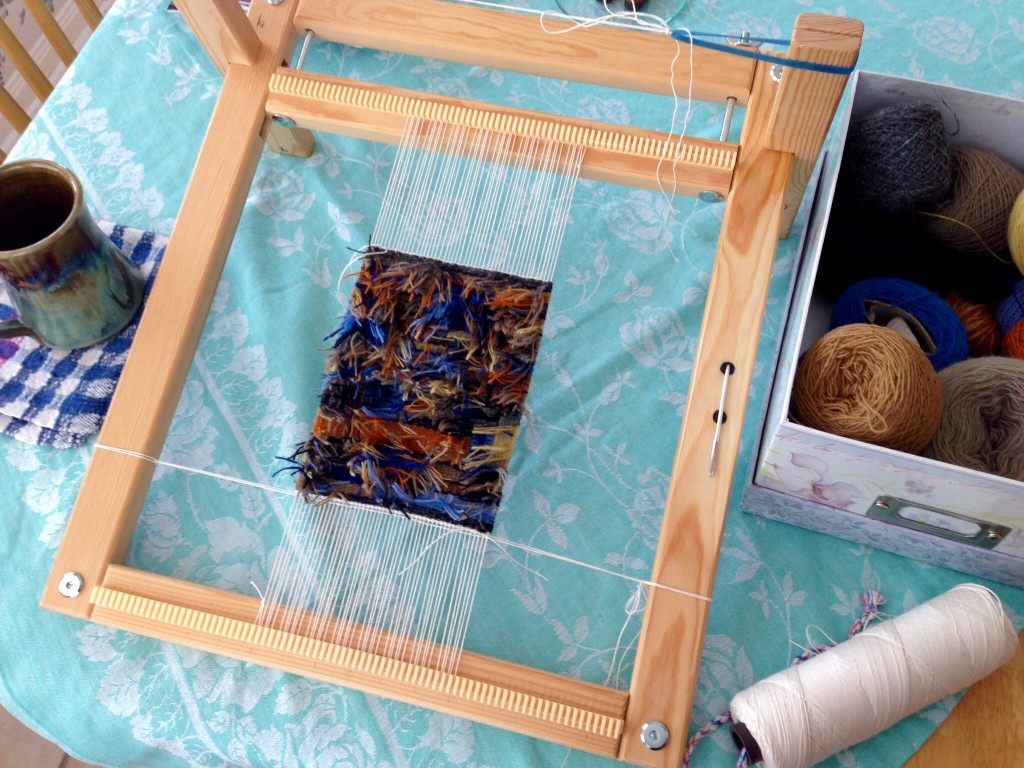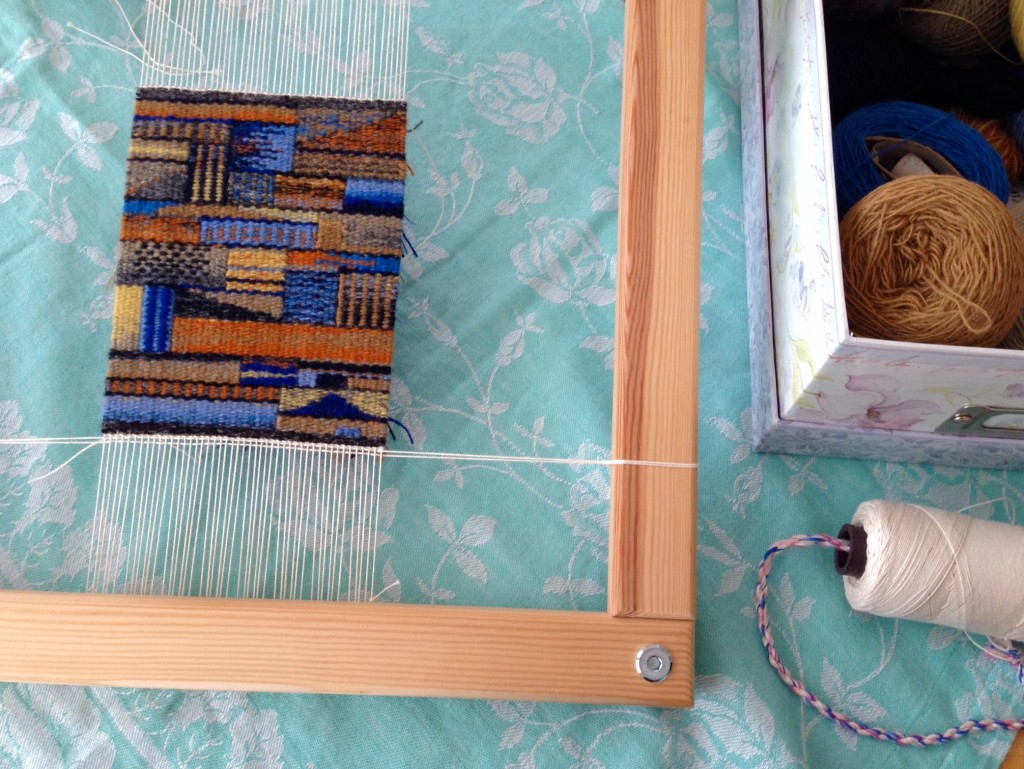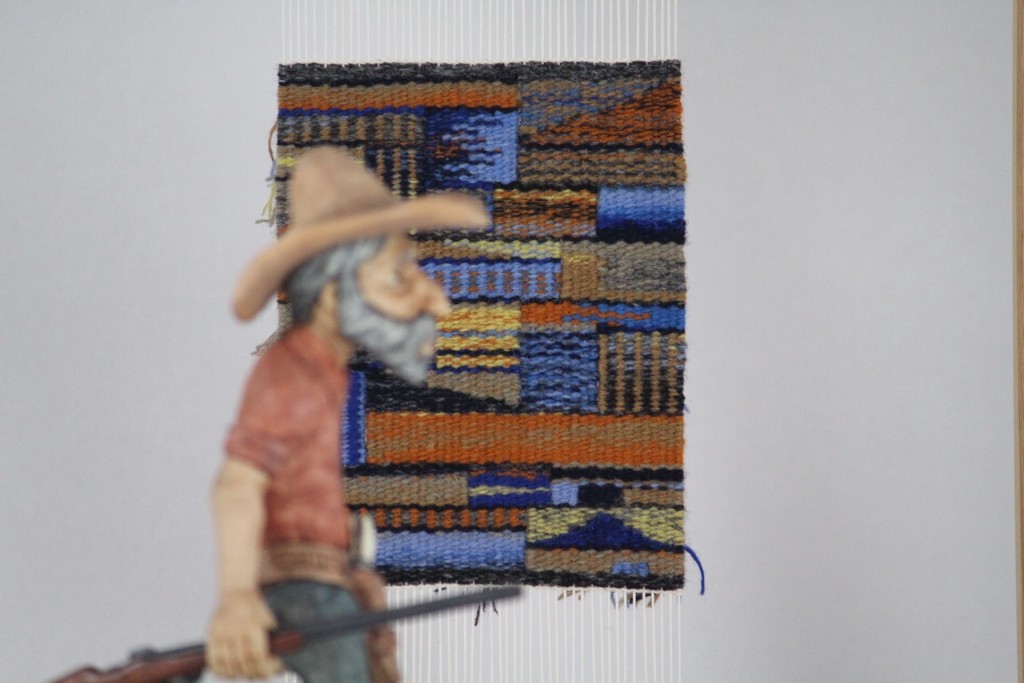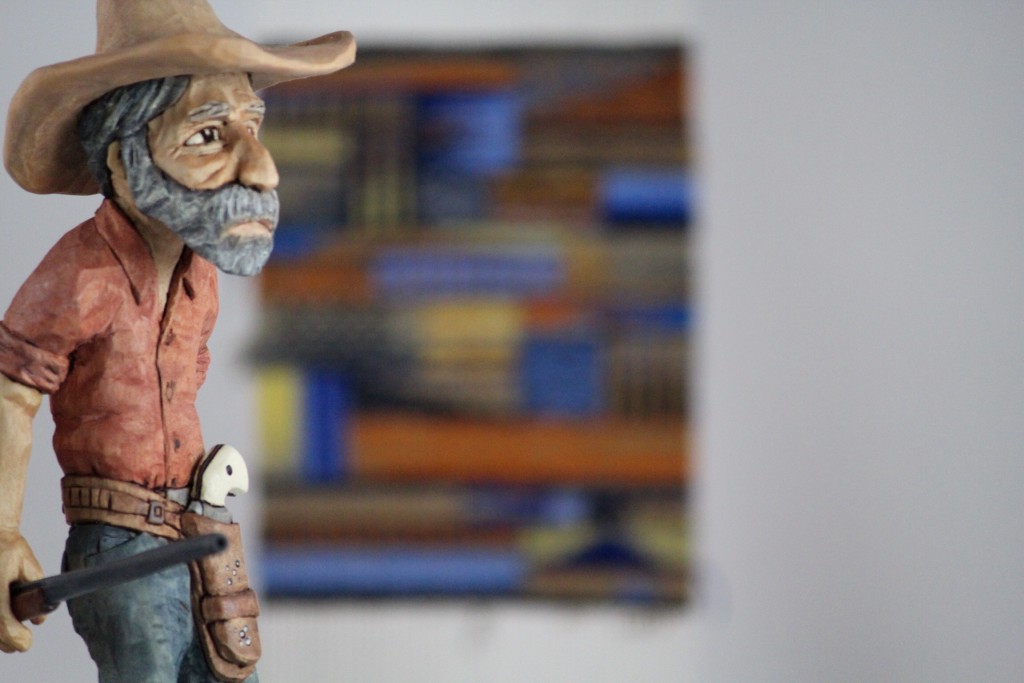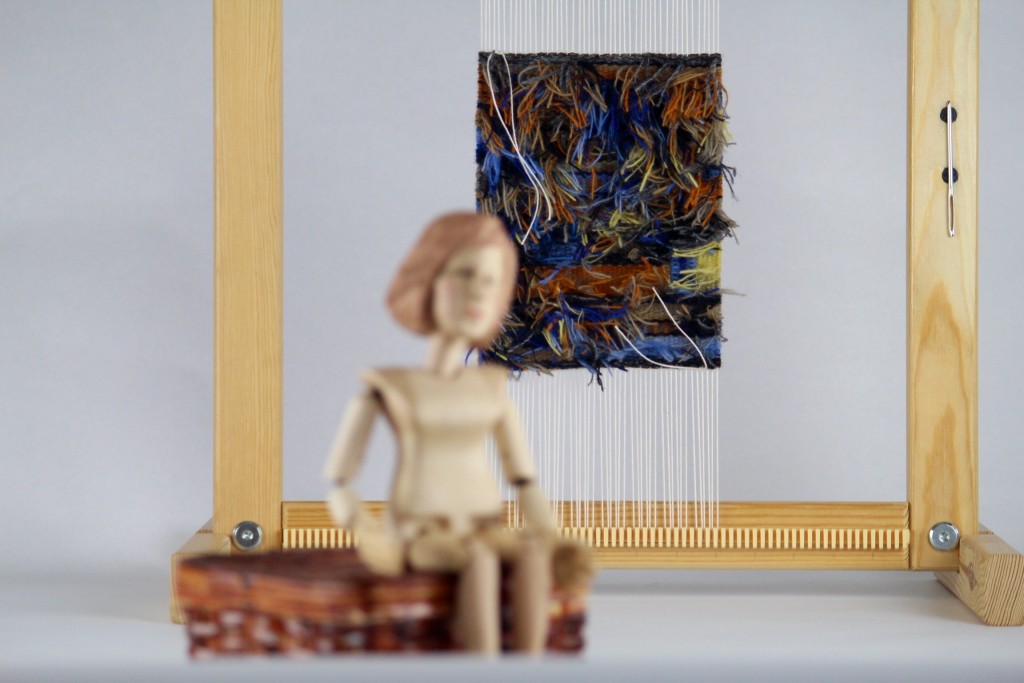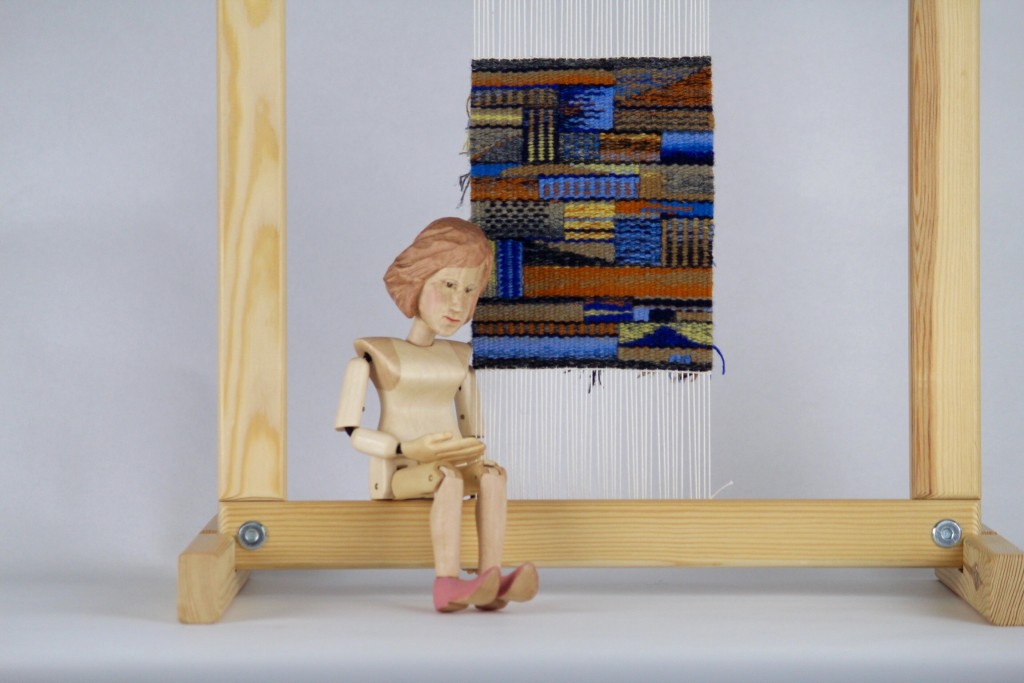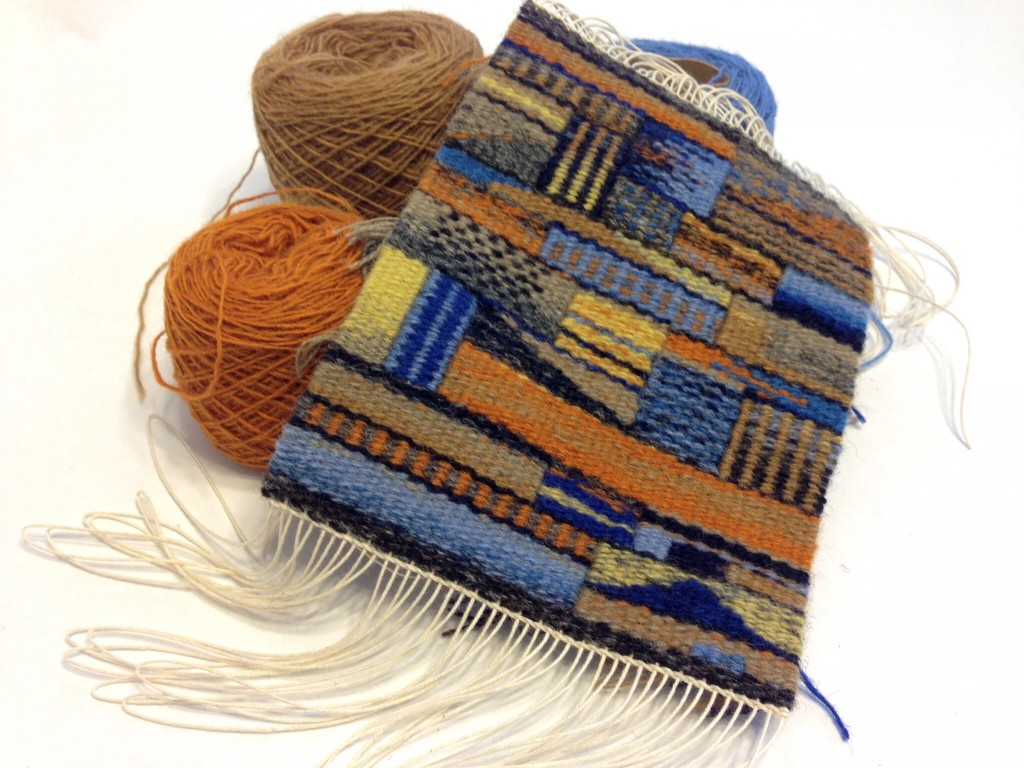 May you measure time with the good habits you develop.
Happy Tapestry Weaving,
Karen