A good rug lasts many, many years. The finest rugs outlast their owners, being handed down as useable heirlooms, like the two aged rag rugs I have that were woven long ago by my grandmother's neighbor. I get excited about making colorful rugs that are meant to be walked on for years and years.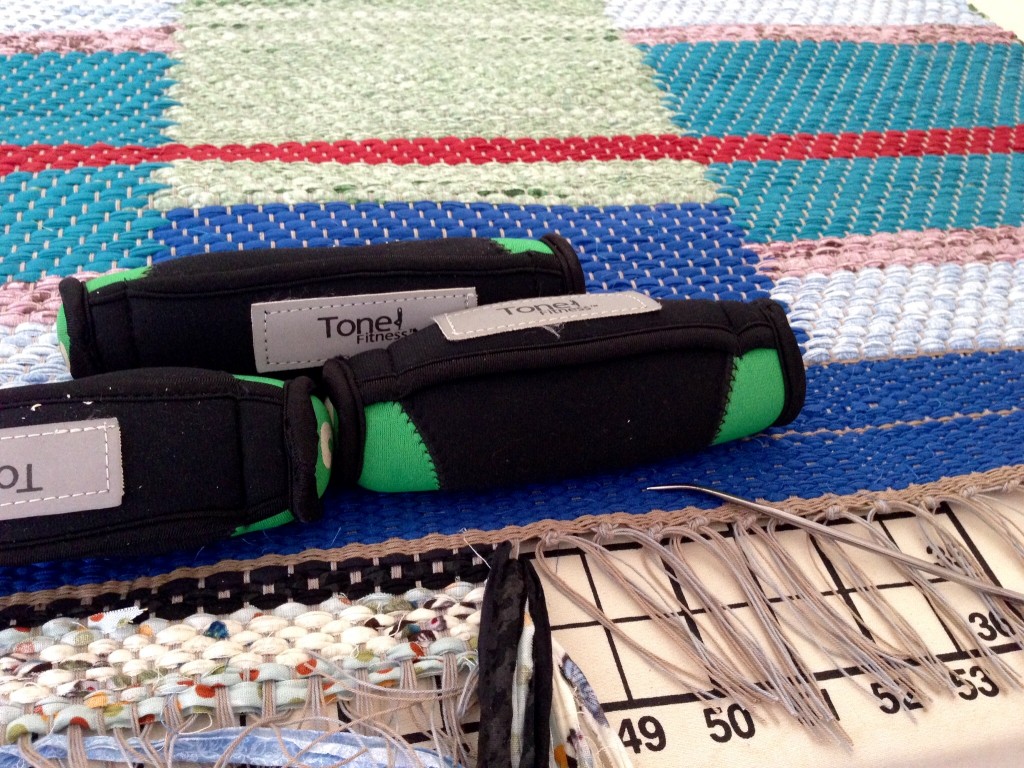 I am hemming this rug by hand, using 12/6 cotton seine twine rug warp and a tapestry needle. This makes a tidy hem, with nearly invisible stitching. I secure the ends of the hemming thread by weaving them back and forth into the woven hem with the tapestry needle. (Refer to Related Posts in the sidebar to see other ways I finish rug hems.)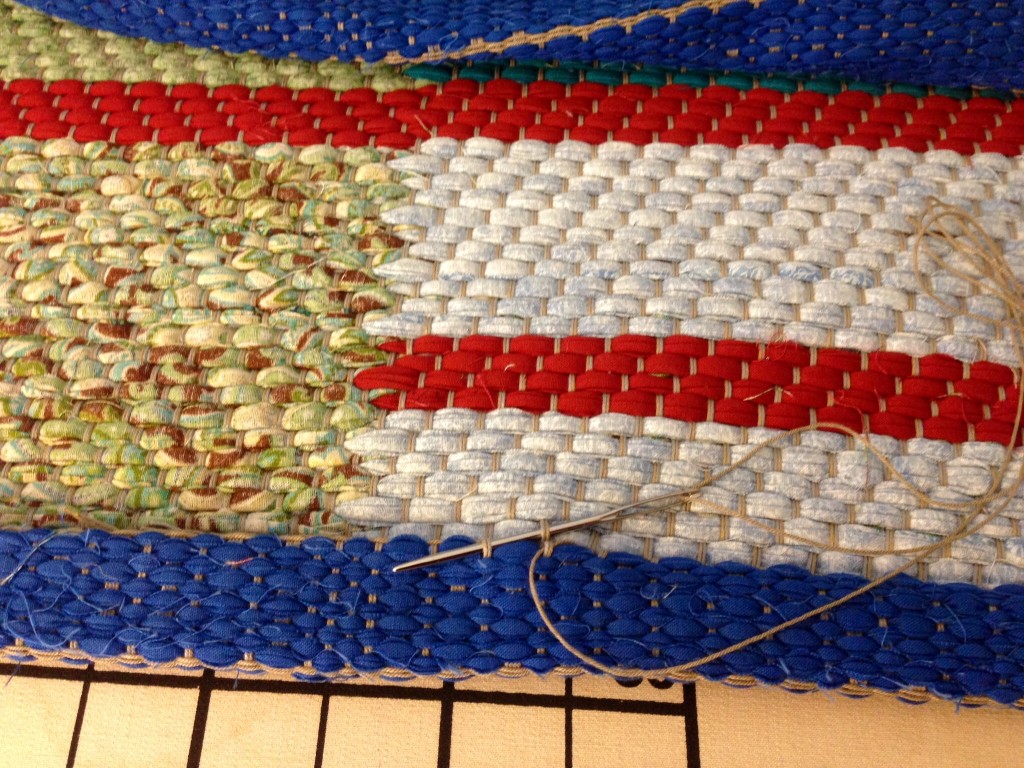 Pursue truth. That means doing what it takes to find answers. It's as simple as examining what we are walking on. What are we basing our life on? It means seeing the created and looking for the Creator. Taking a closer look at a unique rug that catches our attention, we see evidence of the weaver and the stitching hand. Discovering truth is like finding a handmade rug that is intriguing enough to put on display, yet is placed on the floor to satisfy our needs for daily living. It gives our feet a sure place to walk, and it's worthy of being handed down for generations.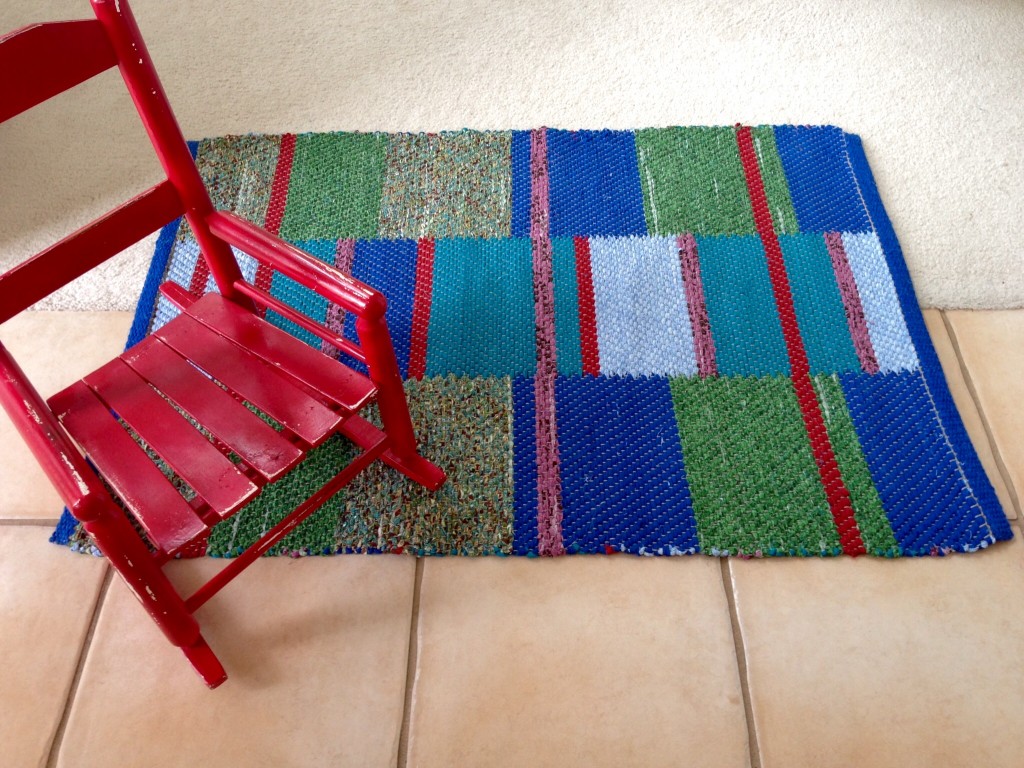 May you experience a satisfying walk through life in all respects.
(This rug is called "Improvisation," and you can find it in the Warped for Good Etsy Shop.)
Weaving rugs,
Karen