Does fear of making a mistake keep you from experimenting with color? To be on the safe side, repeat something that you have done before. Or at least copy someone else. Isn't that why we love Pinterest? You don't have to think something up; just do what somebody else has done.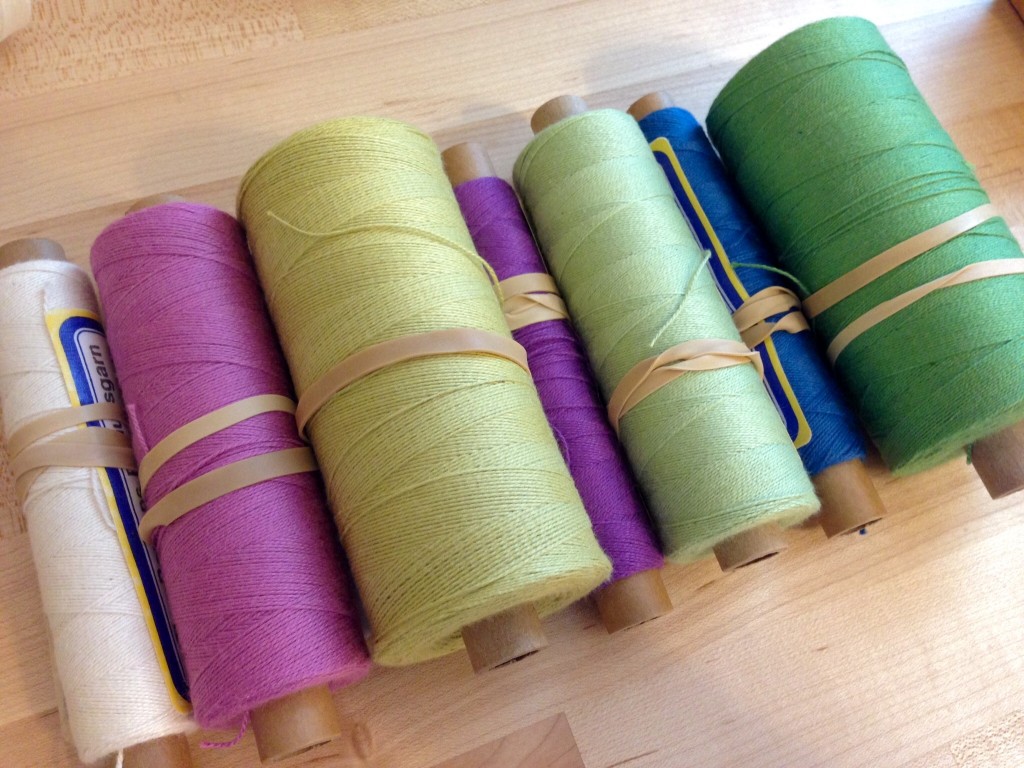 I have woven some wild color combinations. Including some that I regret. You know, the what-was-I-thinking kind of experiments. Those pieces get hidden away; or, I keep them only for personal use, but never for show. But here I go again, trying to make a handful of colors work together. We won't see the overall results until the scarf is off the loom, when it is too late to undo it.
All of us have done things we regret. There's no chance for a do-over, so we just hide it. We have to be careful not to be shaped by our regrets. Fear of making a mistake can keep us frozen in indecision. Yet, when I come to Jesus, he is able to keep me from stumbling, from repeating my missteps. Yes, I learn from my mistakes; but even better than that, the Master Weaver gives me an example to "copy." His example is tried and true.
May your regrets be few.
Always learning,
Karen