As a classically trained musician, I tend to approach my time at the loom as practice. This means being mentally alert–for every little gesture, the synchronization of movements, and the quality being produced. Little by little, with this mindfulness, I see improvement in releasing and catching the shuttle, treading my feet on the treadles, and efficiency of movement overall. I still struggle with getting an even beat and with keeping my place in the treadling pattern. My pace of weaving is increasing, though.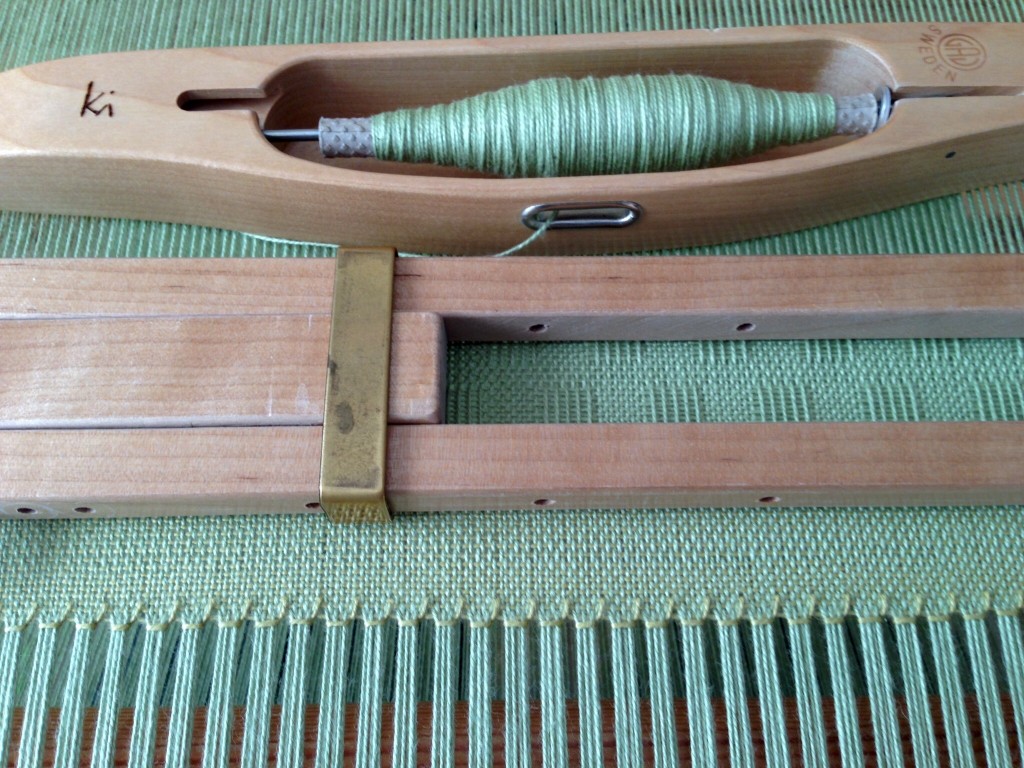 Will I ever reach perfection in these skills? I don't think so. I have come a long way, but have you noticed that learning never ends? My practice won't make me perfect, but it does provide a way for me to grow as a weaver.
Faith is more than a belief, it is a practice. Faith in Jesus is always the entrance door into the Kingdom of heaven. And don't think of heaven simply as a destination. Think of heaven as a Kingdom where everything is right. The day will come when that Kingdom is no longer a mystery. In the meantime, let's practice weaving worthwhile cloth.
May you practice what you believe.
With you,
Karen