Honestly, I did not set out to create an optical illusion with this small tapestry diary. Reds, pinks, and whites seem like stylish colors for the month of Valentine love. My primary intention with this piece was simply to work on varying angles and shading.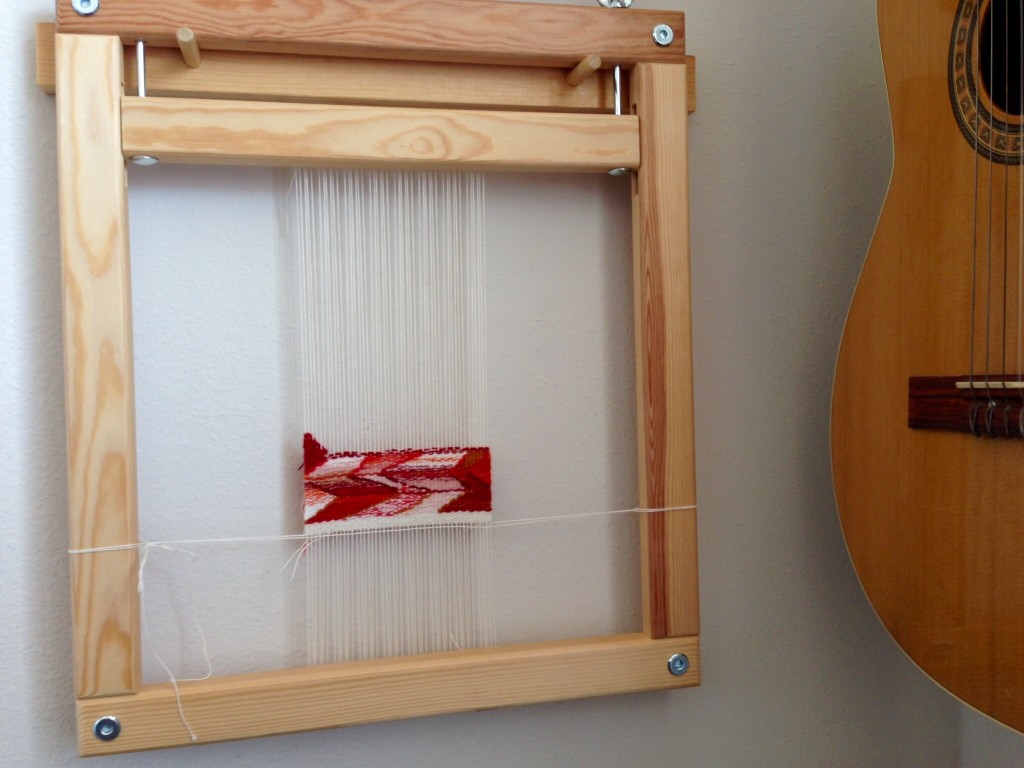 I thought simple colors and shapes were just that–colors and shapes; however, two interesting themes have emerged, quite by "accident." One is the hint of a cupid's arrow. Do you see the arrow feathers? The other is the optical illusion of creased folds across the cloth. (If you squint a certain way and tilt your head, see if you can make the inner and outer "folds" reverse.)
Your style shows how you want others to see you. But your heart tells the inside story of who you are. I may be focusing on what clothing and accessories to wear, thinking of colors and shapes; meanwhile, my heart is putting hidden things on display. The hidden person of the heart is who you really are. Let people remember you by your internal person more than by your external appearance. Then your chosen colors will simply enhance the true picture of you.
May you fascinate others with your inner beauty.
Check out my Etsy shop for some new items. You've seen the pot holders and rag weave table runner here: Textured Textiles for Christmas.
(You can now find me on Instagram as celloweaver. Follow to see more pics of woven items in my home and daily weaving progress.)
Day by day,
Karen