This is exactly what I had hoped for! Wet finishing made textured textiles out of flat fabric. One look at these pot holders and you know they have been through the washer and dryer. The rag weave table runner tells the same story. It's true, wet finishing made positive permanent changes.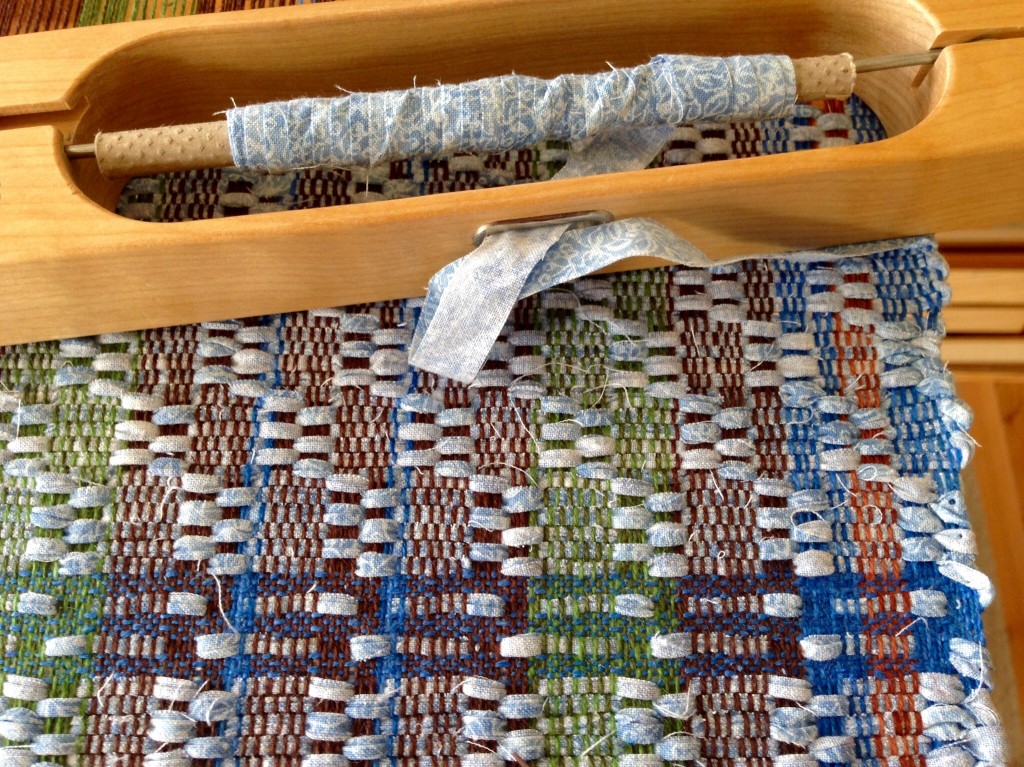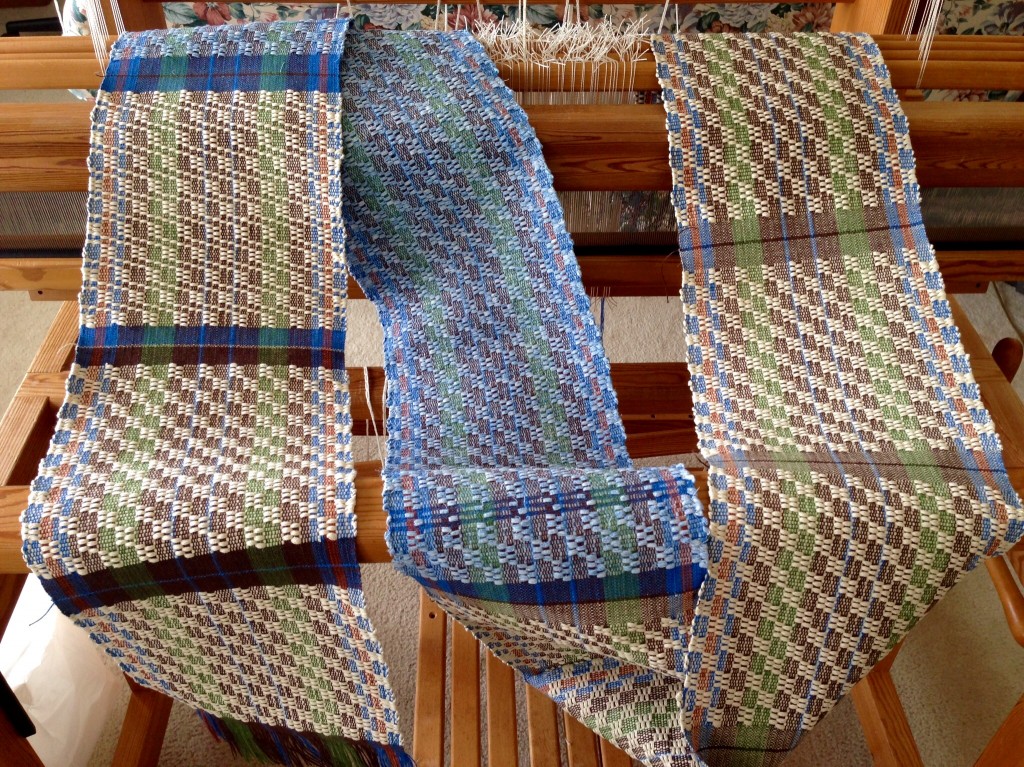 Christmas is a true story. Love came down. You have heard the story: Jesus came as a baby, grew up, and gave up his life to save us, all in the name of love. When this Jesus story is written on our hearts it changes everything. This love story is the wet finishing we need. It is the only thing that can truly complete us. Your life already tells a story. It is an open book that people read. When we let the Christmas story of God's love shape us, the fabric of our life becomes characterized by the texture of love.
May your loved ones enjoy reading "your" book.
(Shoppes at Fleece 'N Flax in Eureka Springs, Arkansas is carrying a few of my rugs. If you are near the area, drop by the shop and say Hi to Debbie!)
Happy Holy Day,
Karen