Many, many hours of work have gone into making these handwoven towels. Their stunning capacity as beautiful, absorbant, and useful things isn't realized, however, until the cloth is subjected to the finishing process. Wet finishing never ceases to amaze me. These towels! They are transformed from special to spectacular!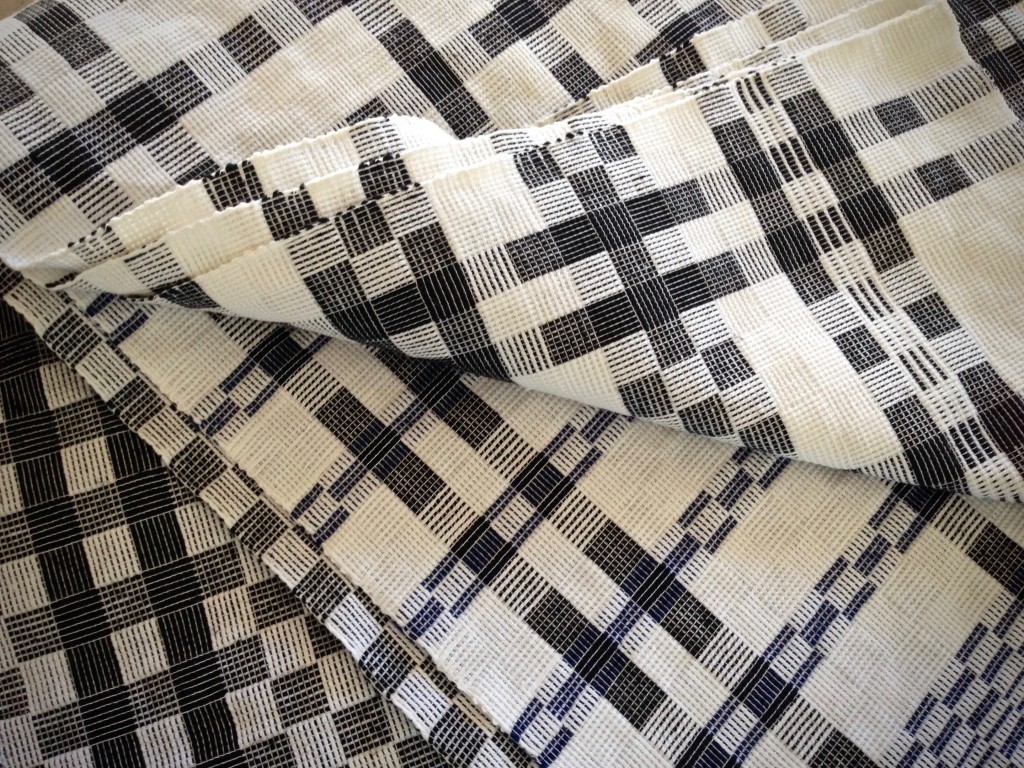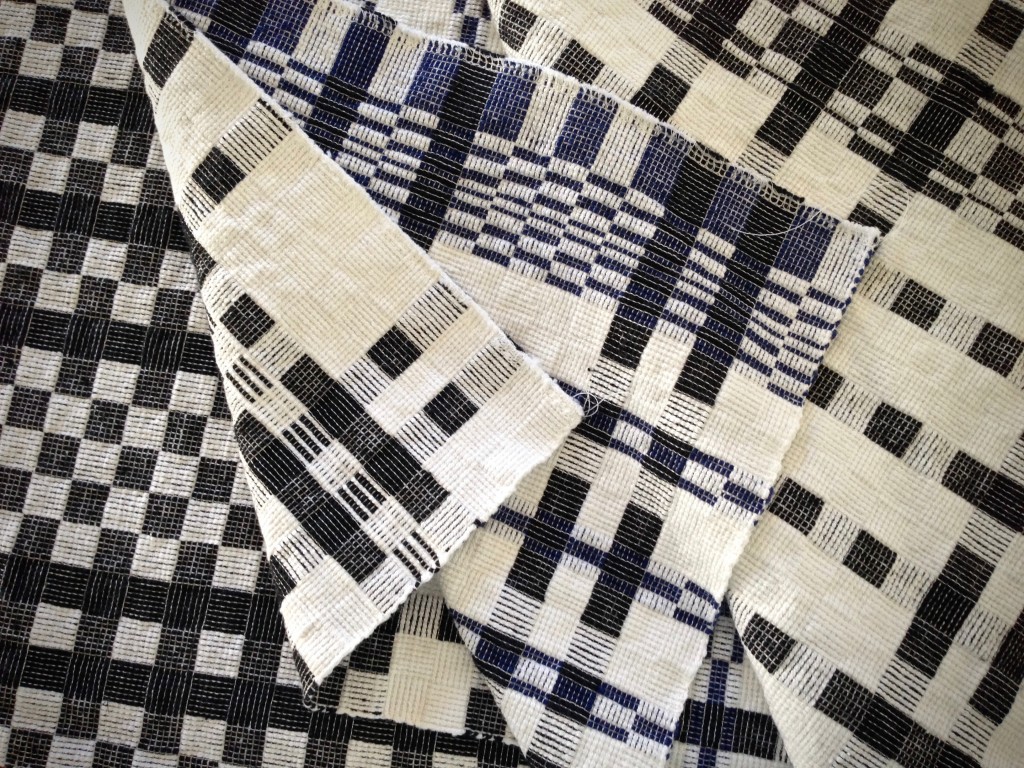 I may be intimidated at the thought of wet finishing other items (as I talked about in Weaving Experience), but not towels. Especially cottolin handtowels like these. They are made for a lifetime of everyday use. I do not hesitate to throw them in the washer and dryer, because I know the towels will improve with the washing. And after the washing and drying, they'll be ready for pressing (the only pressing they will likely ever require).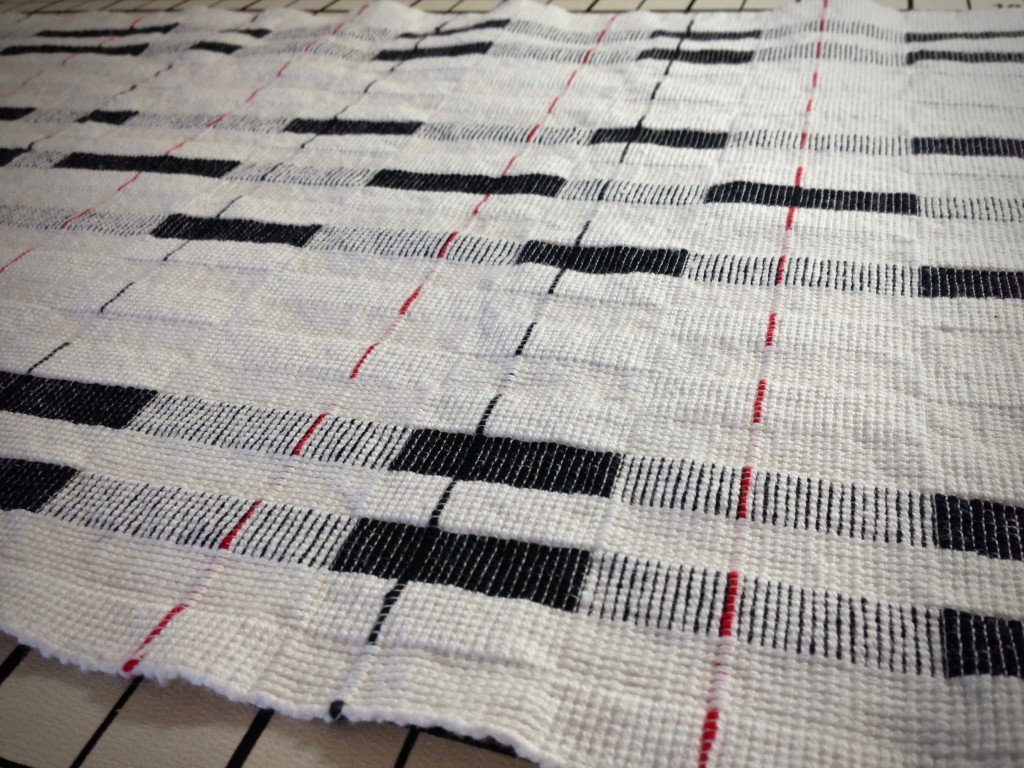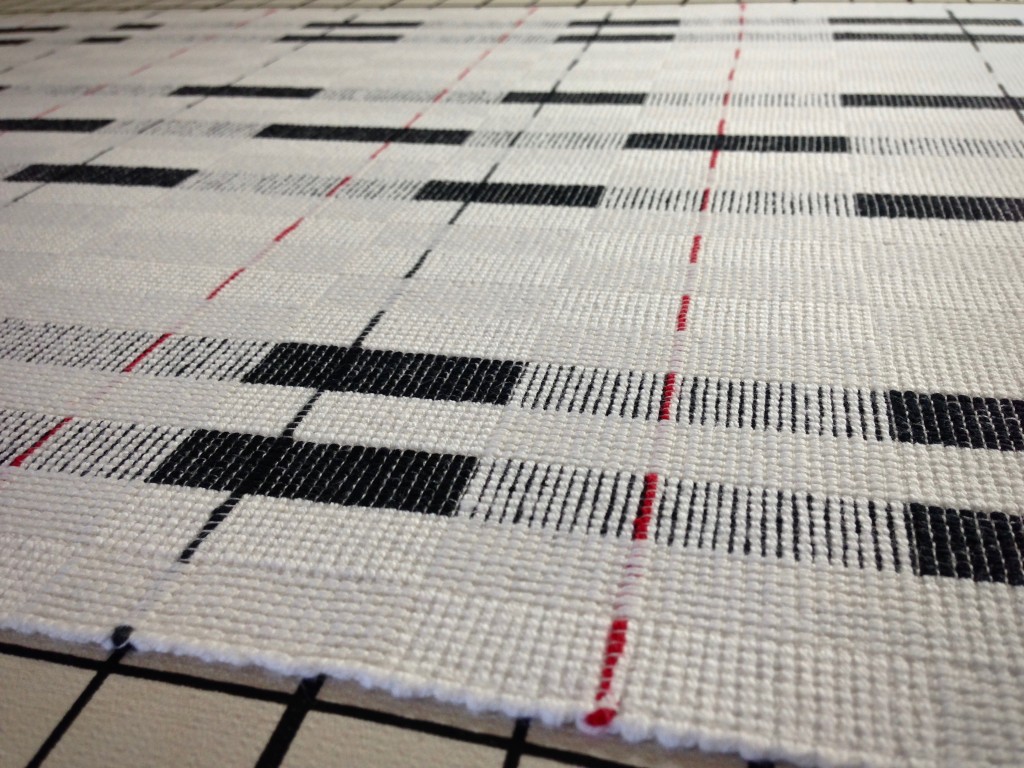 When I drop the towels into the wash, I am making an exchange. I give up the unwashed, rough cloth, and get a softened, fulled fabric in its place. I lay down a burden, and receive a blessing in return. Jesus takes our soul's heavy burden, a lifetime of self-imposed work, and exchanges it for his light load. You can put your heavy load down. And receive in return a softened fabric, washed, pressed, and ready for daily use.
May your load become lighter.
Softly,
Karen