Do you ever feel like you are just not making progress? Stopping bad habits and starting good ones can feel like that. Or, what about that craft project you meant to finish before Thanksgiving? The loom is one place where progress is visible. You can't fool yourself; the cloth beam shows you how far you have progressed. I find it encouraging to see the fabric that has been woven. What starts with an idea shows up as cloth.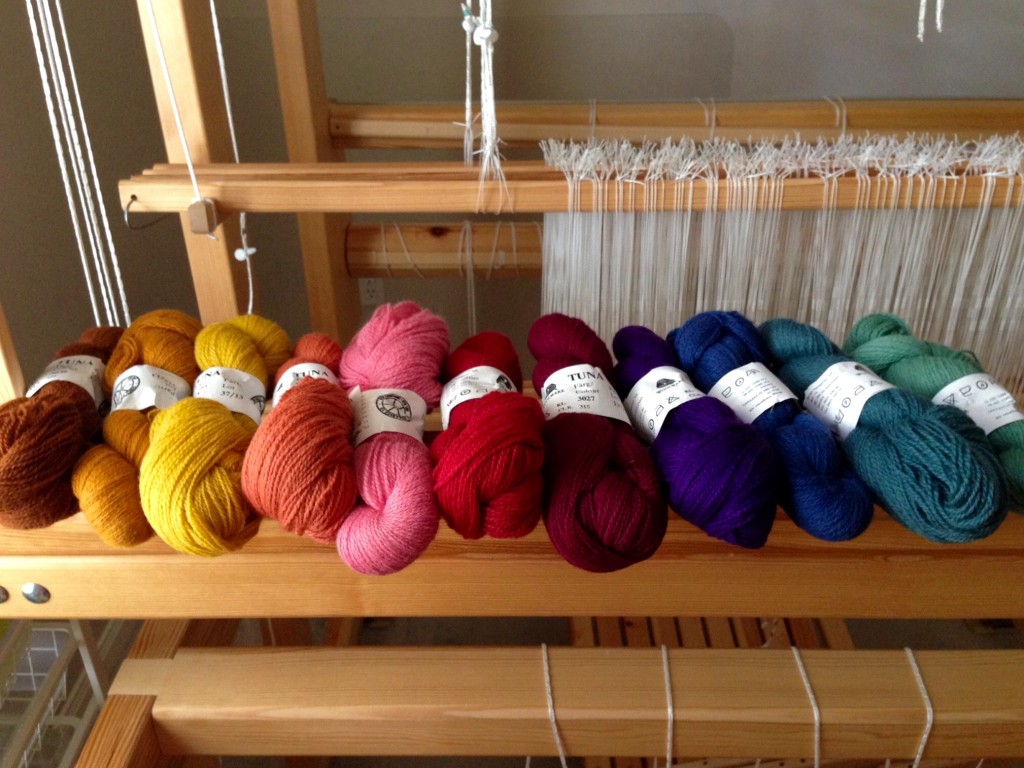 As we settle into the very end of this year, we know that time keeps rolling on. The warp keeps advancing. This is a great time to look at the cloth beam of our life and see the progress. Like this blanket, much has been accomplished, but there's more work ahead before it is time to cut it from the loom.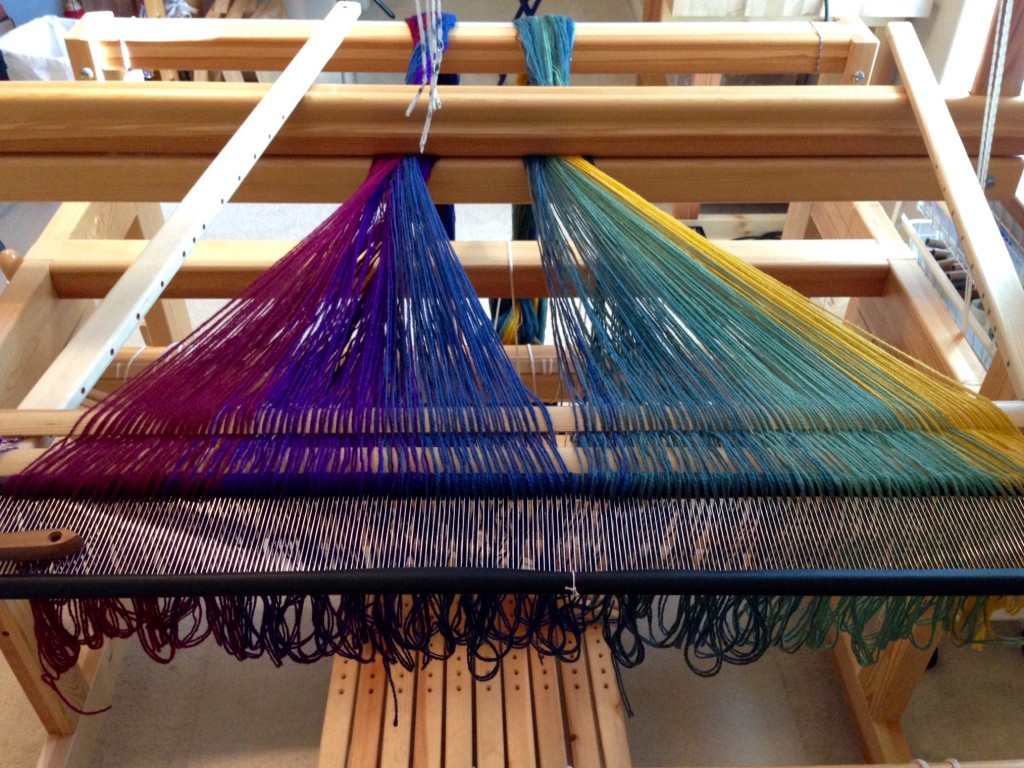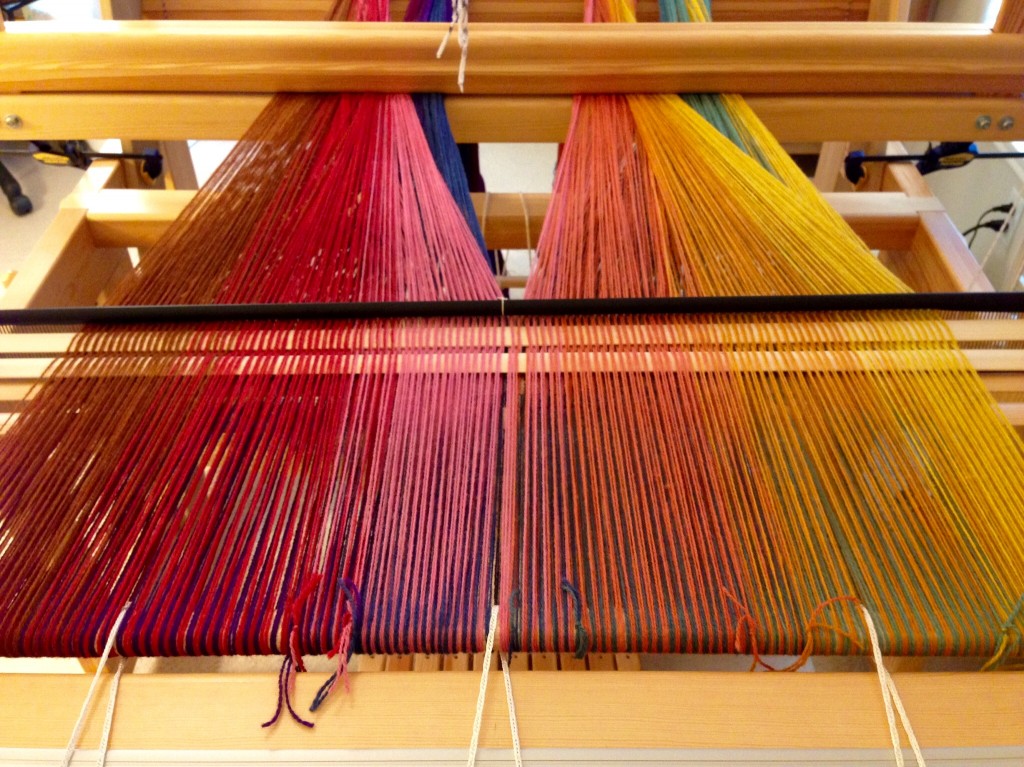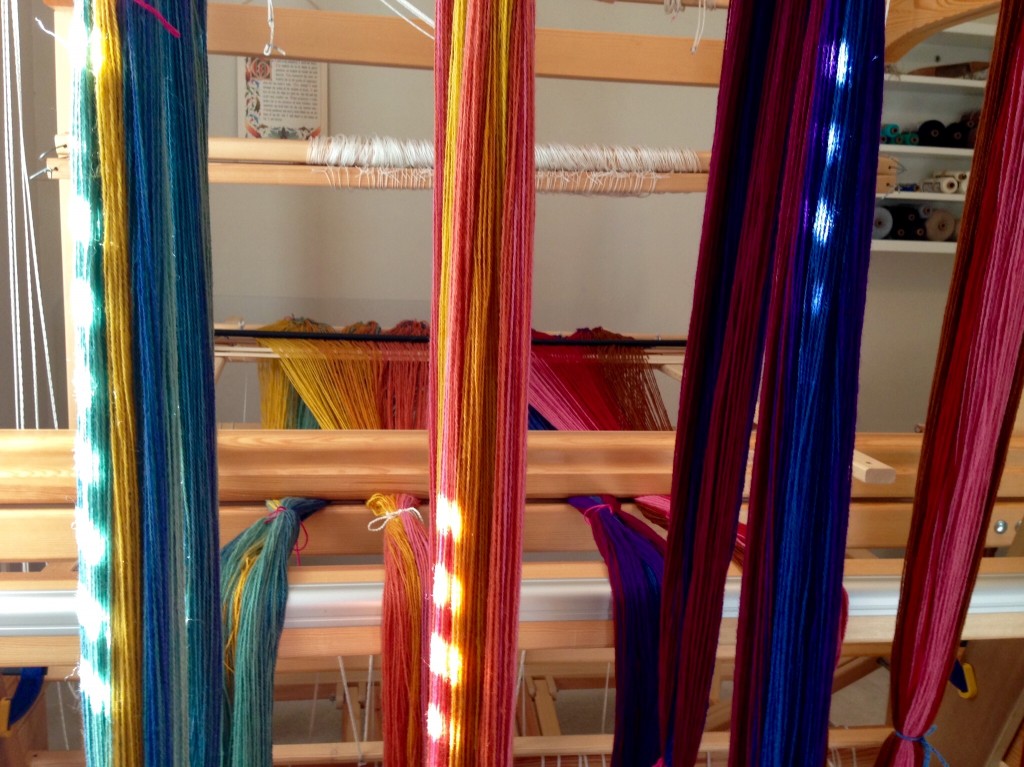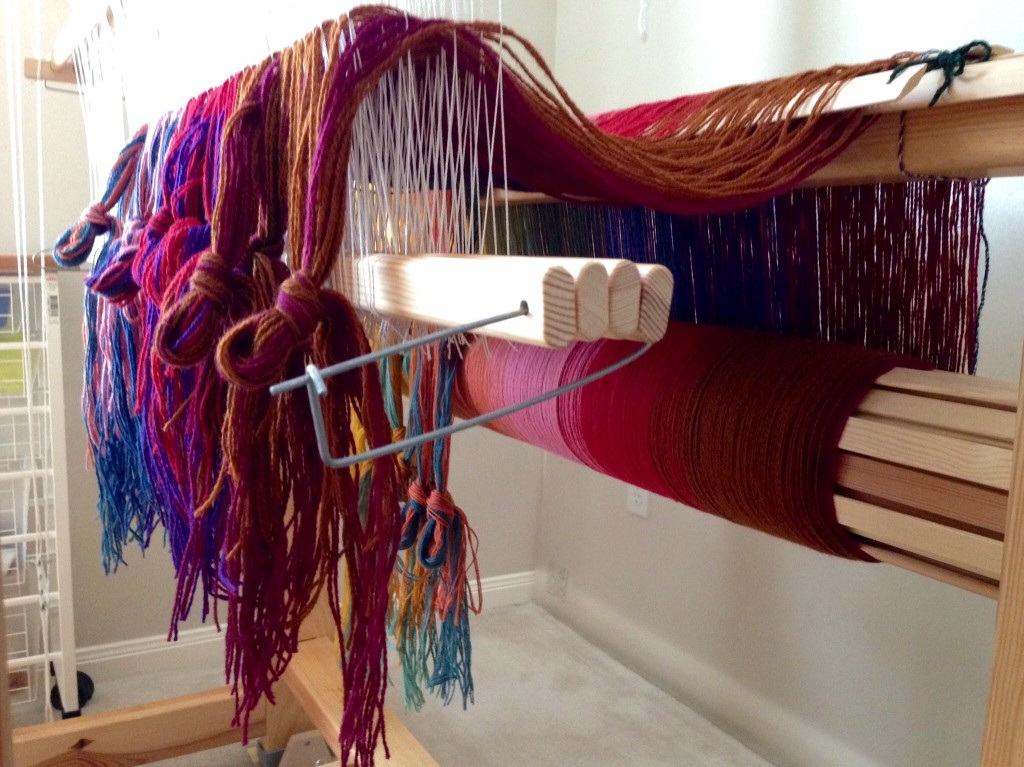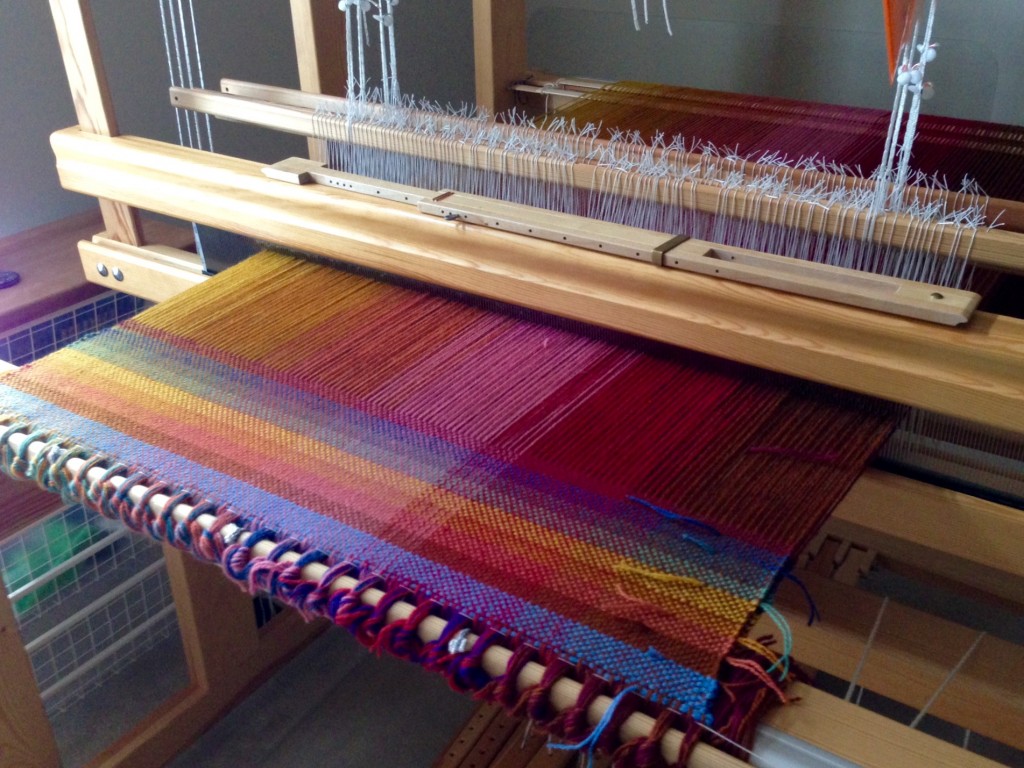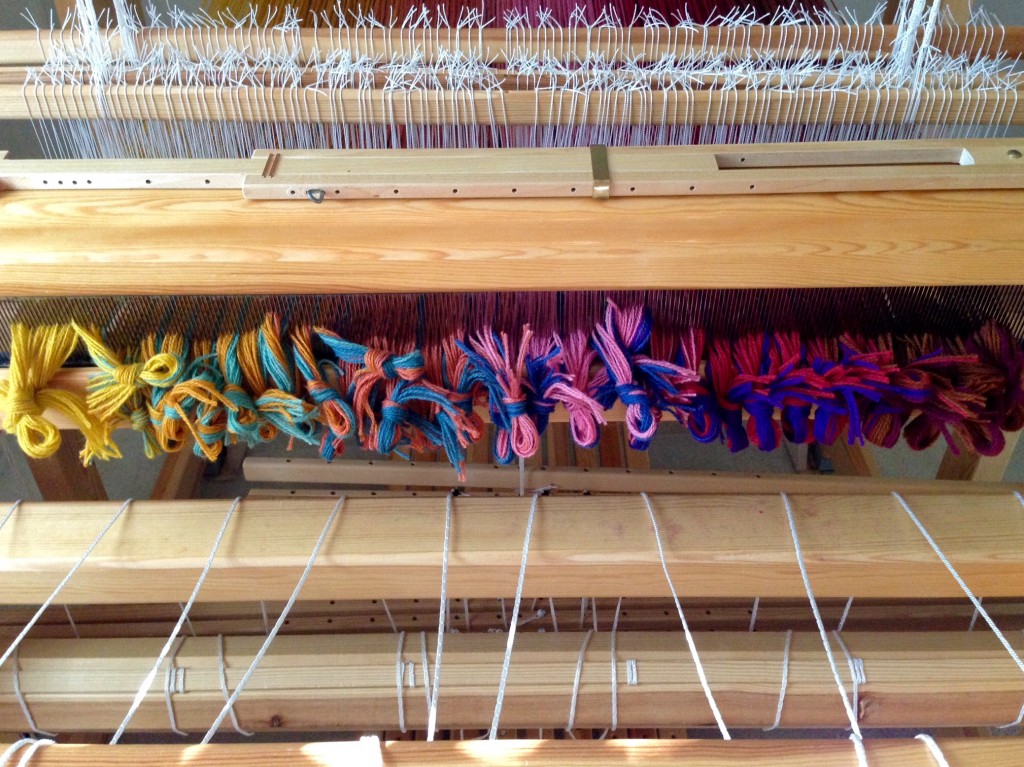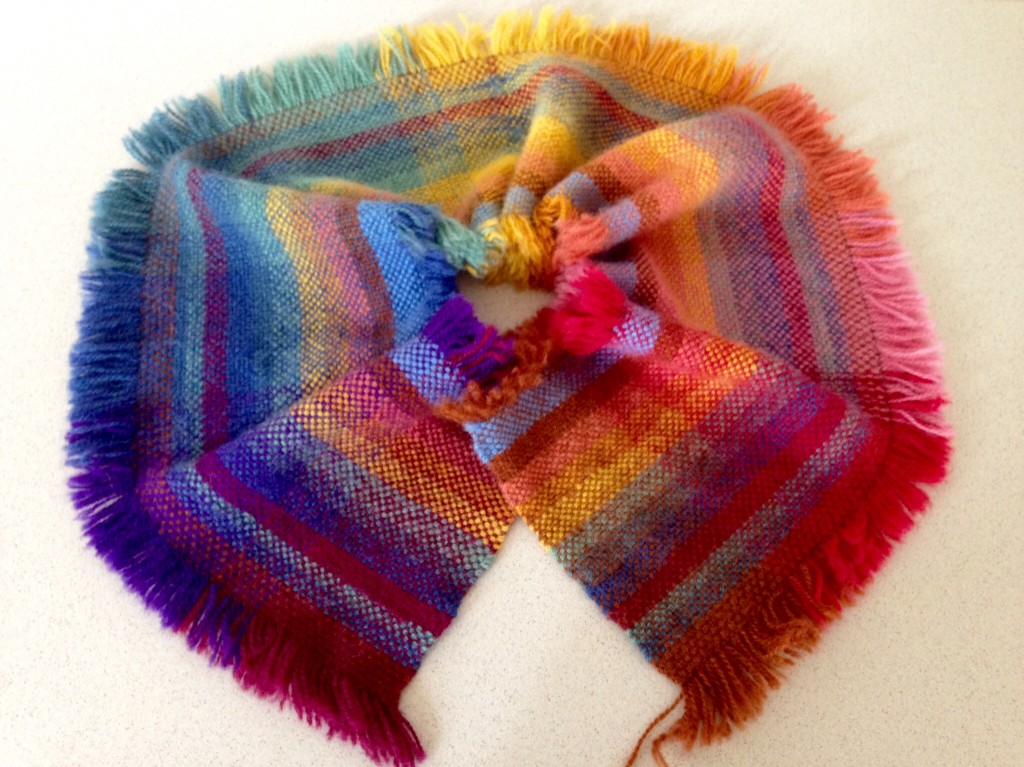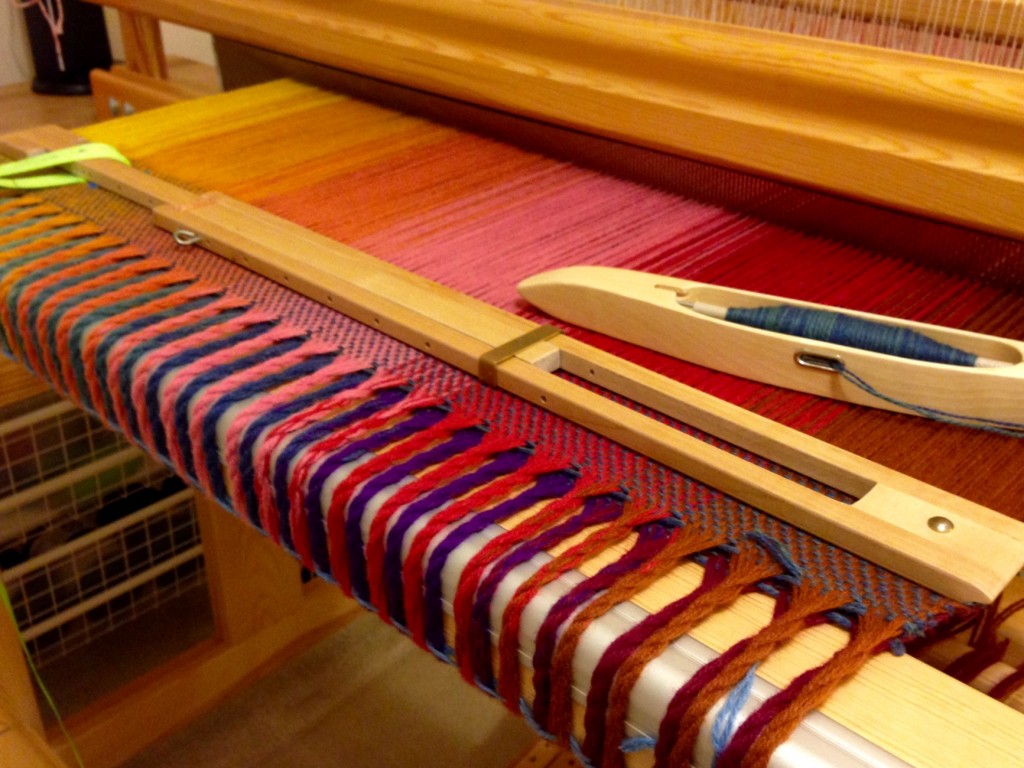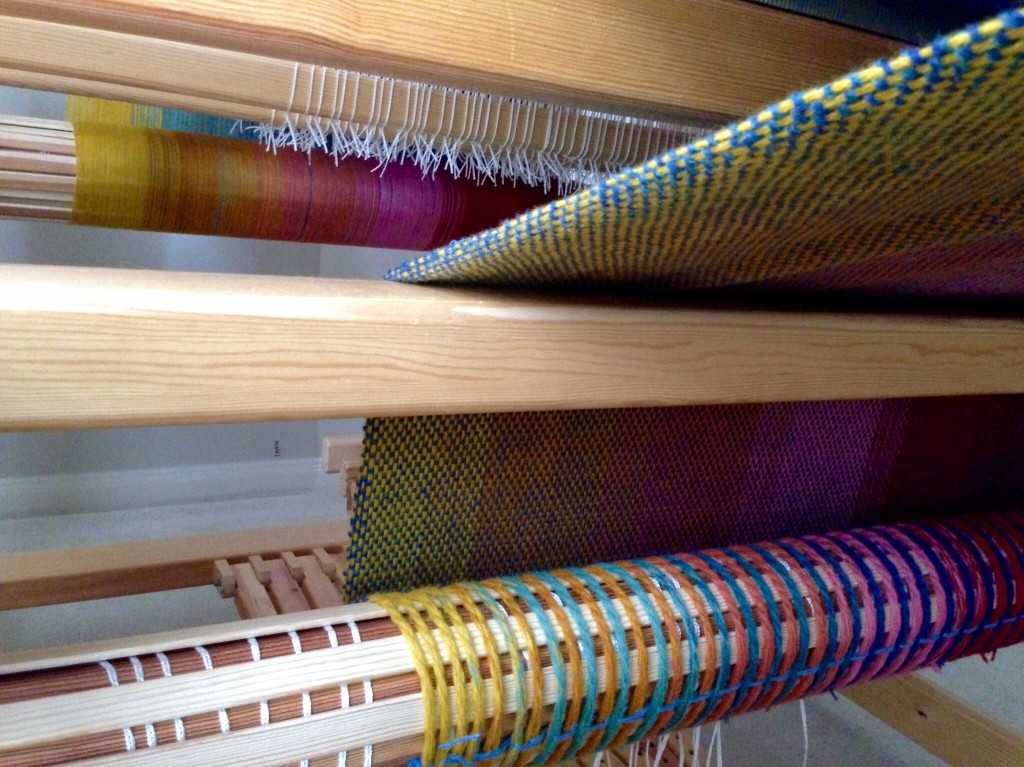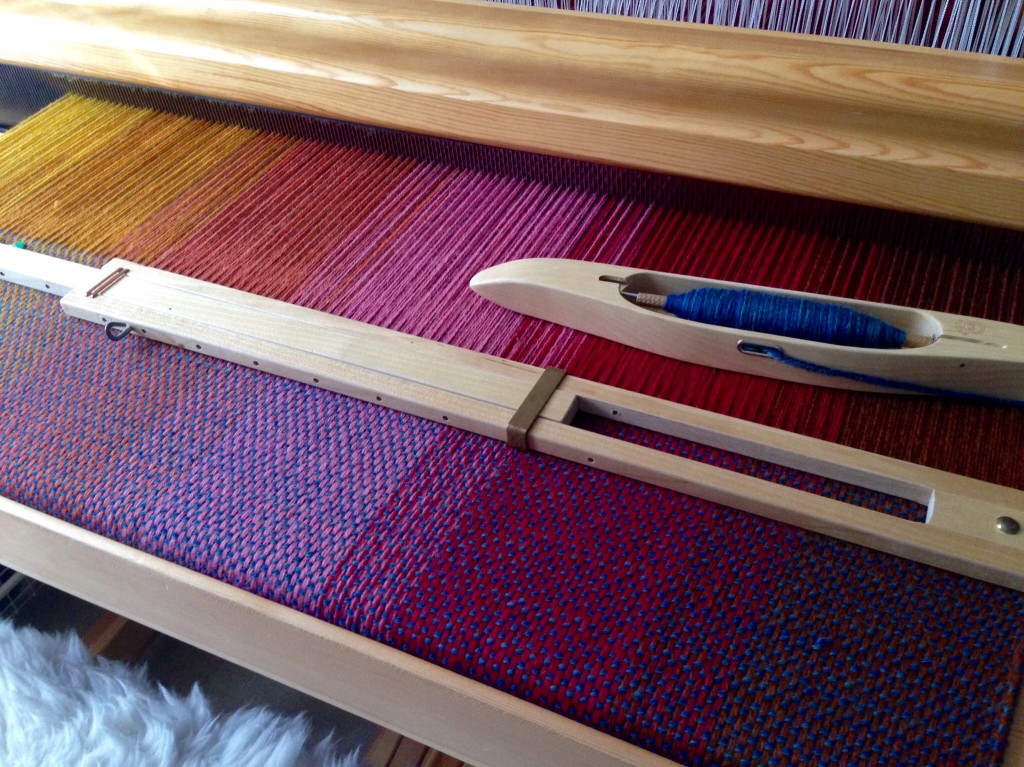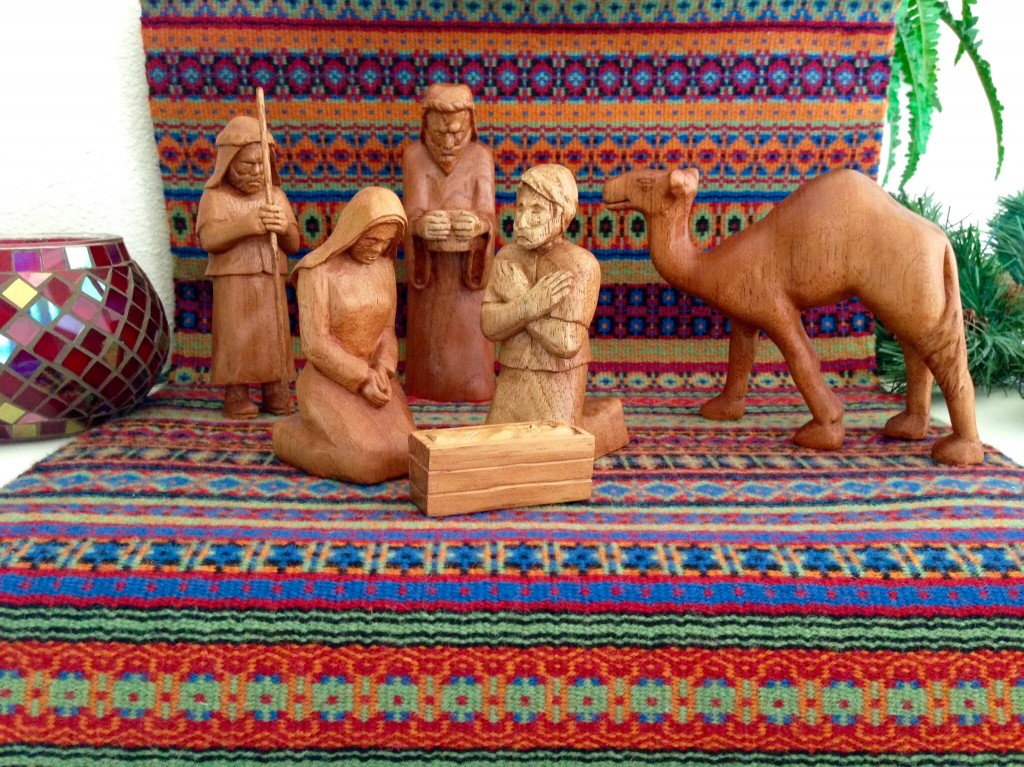 May you enjoy reflecting on the progress you have made this year.
Happy Christmas and a Merry New Year,
Karen