Blanket is finished! I am calling it a success. Double width, decent results in the fold, perfectly coiled fringe (twisted on the loom), and stellar colors. I wish I could do it again. Did I tell you I put on enough warp for two blankets? Wish come true!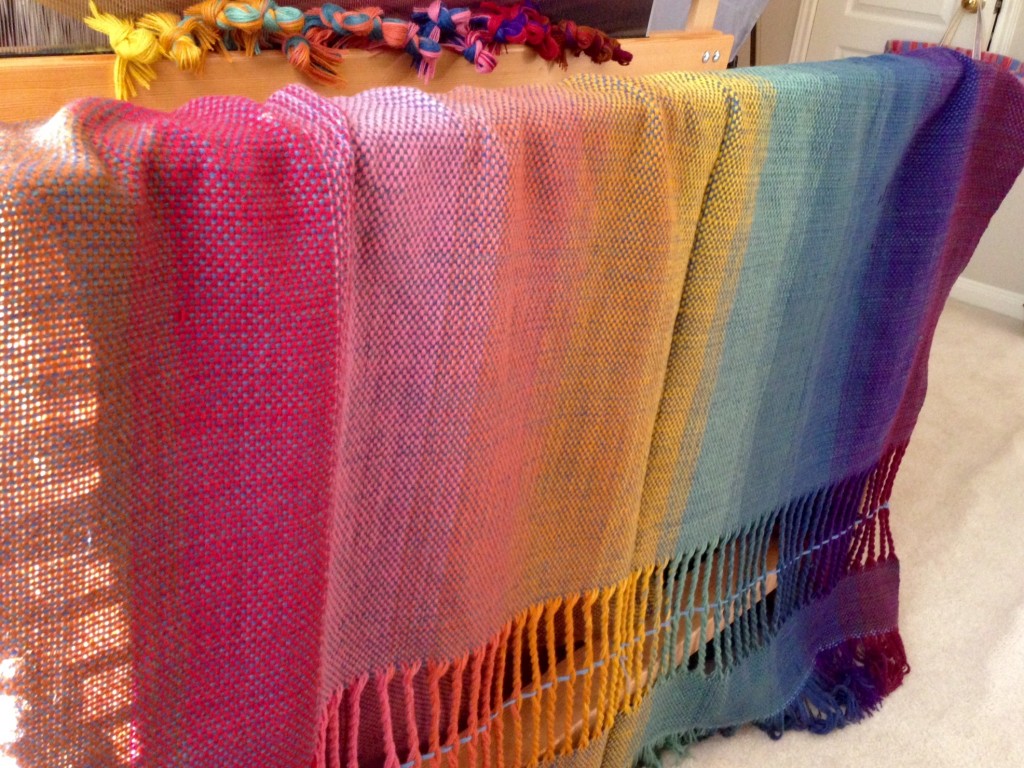 Weaving Details
Warp: 6/2 Tuna Wool, eleven colors
Weft: 6/2 Tuna Wool, doubled
Reed: 30/10 metric [8/in]
EPC: 6 on each layer = 12 ends altogether [EPI: 16 on each layer = 32 altogether] Total number of warp ends: 922
Warp width on the loom (1/2 of full width): 77 centimeters / 30 1/4 inches
Weave length on the loom: 220 centimeters / 86 1/2 inches + fringe
After Wet Finishing, Air Drying, and Brushing
Finished full width: 138.5 centimeters / 54 1/2 inches
Finished length: 186 centimeters / 73 1/4 inches, plus fringe, 10 centimeters / 4 inches on each end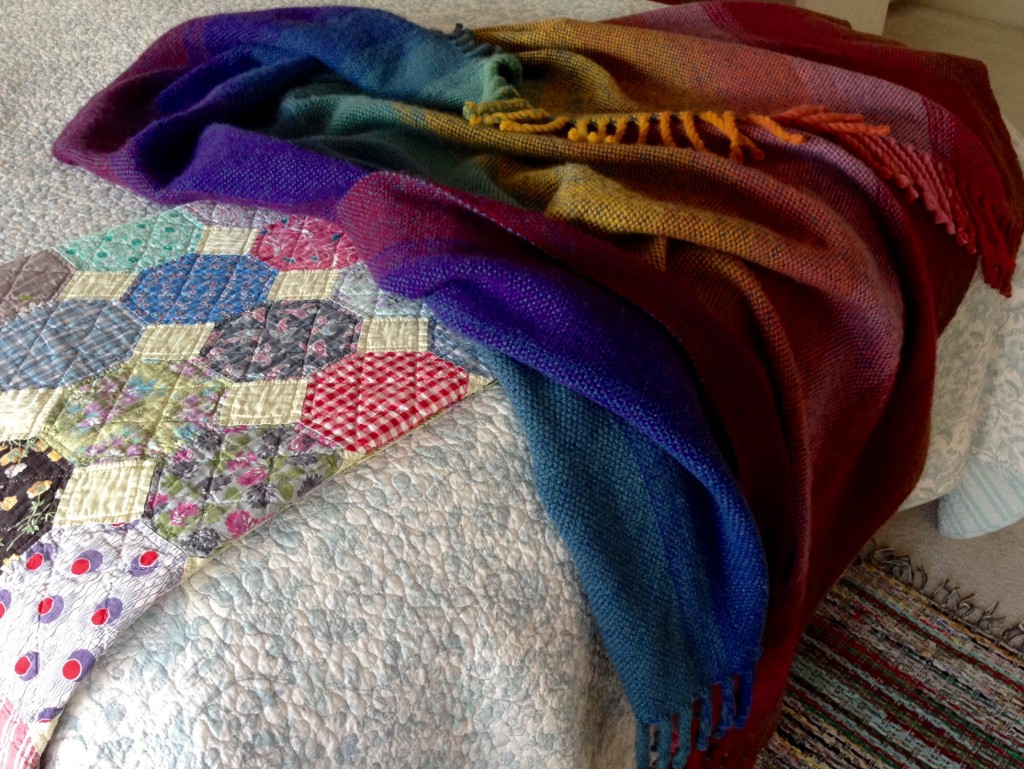 Are you interested in seeing how I twisted the fringe on the loom? This Twisting Fringe on the Loom tutorial video shows you how I did it. See the finished blanket at the end of the video, too.
May you get to do more of what you love to do.
Back to the loom,
Karen