We are so close to seeing the full width of this blanket! When I finish twisting the fringe across the bottom layer, the scissors are coming out to cut off the warp. Woo Hoo! I will still have the fringe header to secure and error floats to repair; and then, wet finishing and brushing. But the reward of a finished blanket will be worth it.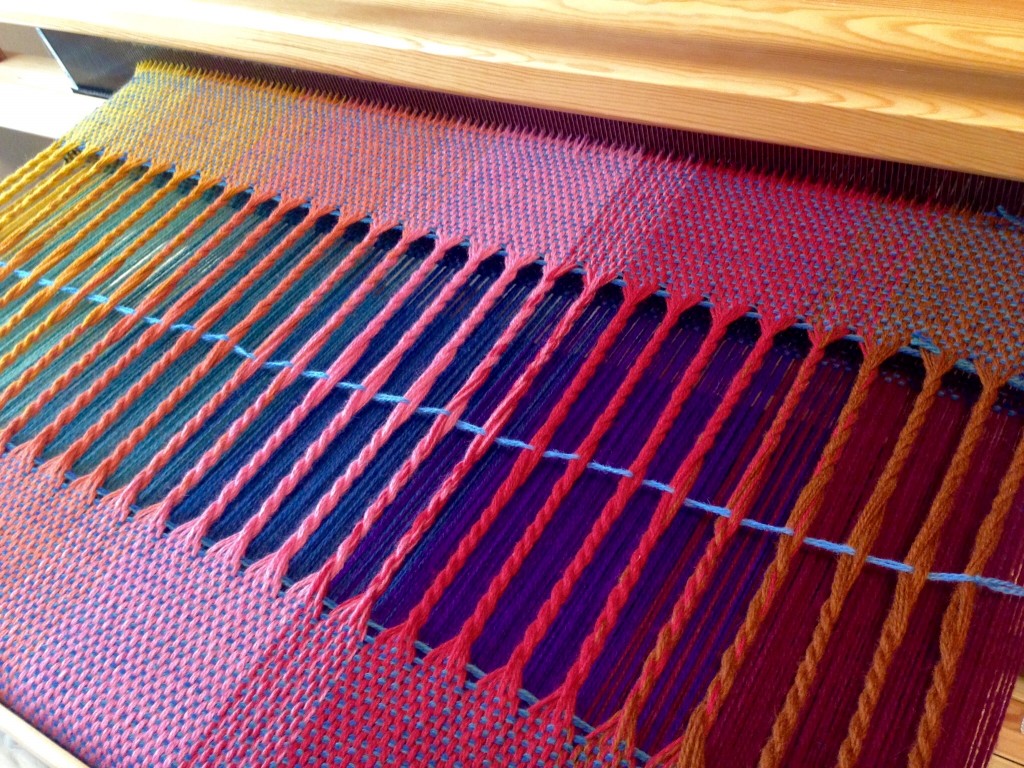 Looking through the fringes on the top layer gives us our first good glimpse of the colors underneath. This makes me excited to see the full expression across the double-width warp for the first time, when I unfold the blanket. I don't think we will be disappointed, but how can we know for sure until we have seen it?
We hope for the best as we make personal resolutions toward positive changes. Asking God for help makes a difference. We see what he has already done, and we look through that and get a preview of what is ahead, knowing his faithfulness. He is able to do super abundantly more than we can ask, or even think to ask. God can do more in us than we can imagine. Imagine that!
May you face the near future with eager anticipation.
Hopeful,
Karen