This is a simple way to make a rag weave table runner. The M's and O's weave structure provides a great framework. What I like about narrow fabric strips is that you can wind them on quills, just like yarn, and weave with a boat shuttle. It is fast weaving that breezes right along.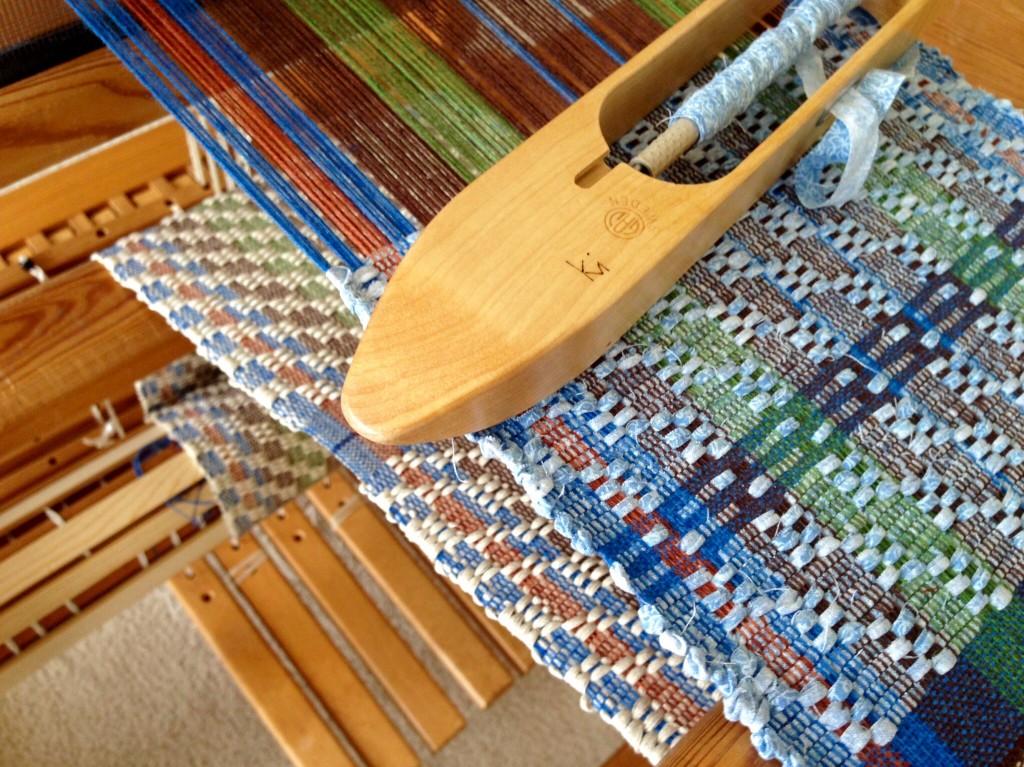 I could use a small ski shuttle for this, as if I were weaving rag rugs. Or, I could even place the weft across by hand on this narrow-width warp. The most efficient way is the boat shuttle, and the main thing is to get the weft across so weaving can happen. In life and relationships, it is love that needs to get across.
Patience and kindness are universal expressions of love. Love never fails. It started with the patience and kindness of God. As we draw toward Christmas, consider the meaning of the holiday–that God so loved the world. His patience and kindness toward humanity meant sending His son to our world. And that baby, named Jesus, became God's way of taking love across the gap between heaven and earth.
May you be known for patience and kindness.
Good Christmas to you,
Karen