In warp-faced weaves, like this band, the warp is what you notice. When the weft is placed correctly, it is not seen at all, except at the selvedges. And even then, when the weft is the same color as the outermost warp end, as it usually is, the weft thread blends in and is virtually invisible.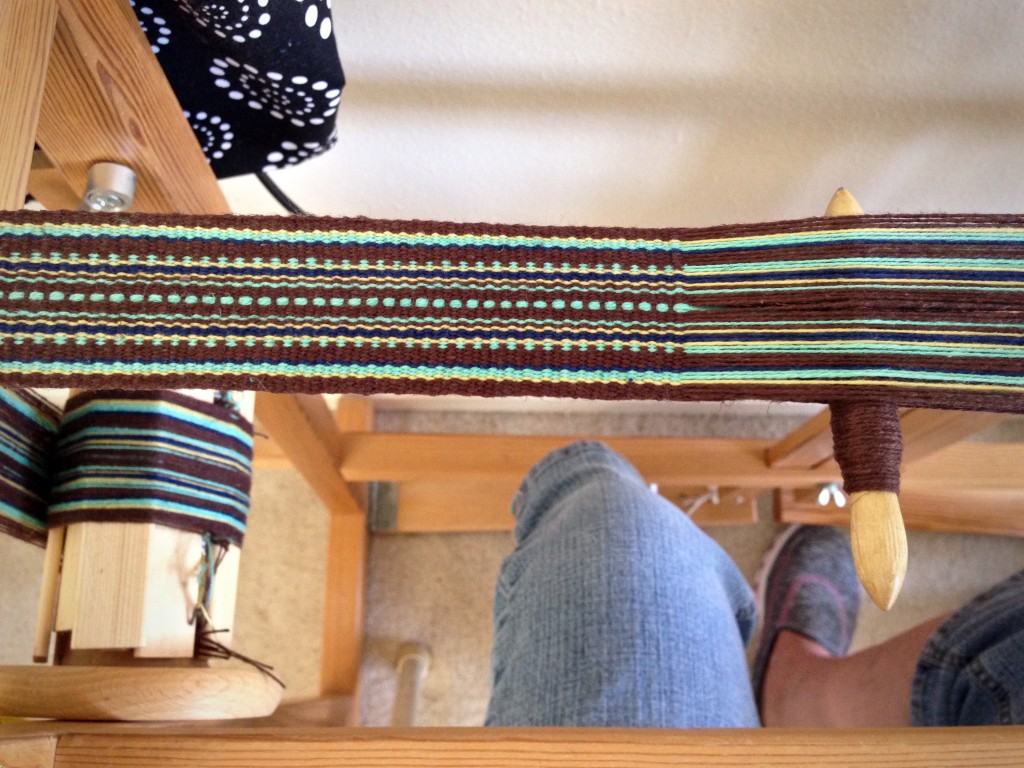 The weft is doing its best job when it remains out of view. You could say the weft's purpose is to make the warp look good. Consistency is the hallmark of a high quality woven band. I aim for that by pulling the weft snug, but not too snug, on each pick. If the weft thread is visible between warp ends, it's a sign that the weft is not properly placed.
Humility is the hidden weft that holds relationships together. Humility preserves relationships. We must never let selfish ambition or conceit be our motivation for anything. "Me first" has no place in healthy relationships any more than weft is meant to be seen in warp-faced weaves. We are at our best when we make those we love look good.
May you know when to stay out of view.
At your service,
Karen