Many variables are possible on this rosepath threading, but I find creative freedom by imposing certain limitations for the design of the rag rugs. The overall design concept gives me direction for arranging colors and setting a treadling pattern for each rug.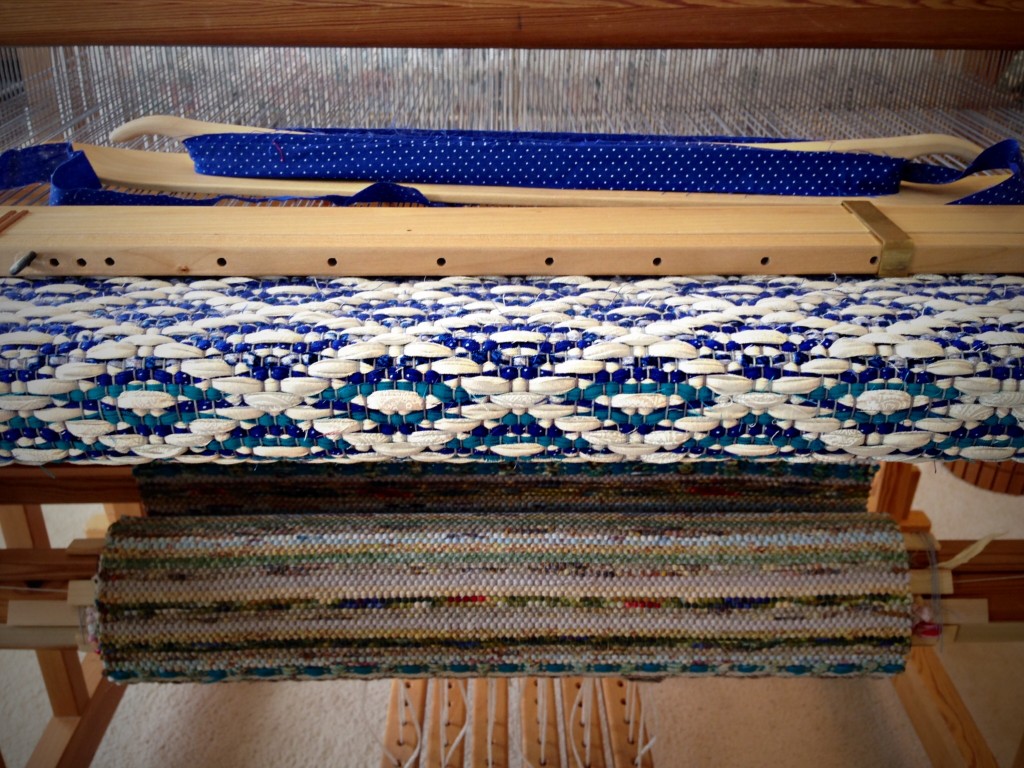 How many times have I gone off track, only to realize that I didn't really get on a track in the first place? When I start without clear intentions, I set myself up for inconsistent results (HERE is one example). This is true for weaving rugs and for dealing with people. If I determine to live by a standard of kindness, those clear intentions will shape how I speak and act.
We can protect relationships with kindness, which is at the heart of love. The greatest enemies to love are biting words, a sharp wit at someone else's expense, and shading of the truth. Who wants to be on the receiving end of that? Self-imposed limitations on our words open up creative expressions of kindness. The beauty that is formed by these sincere expressions is a beauty that stands out, being different from the norm; and it's a beauty that endures.
May you experience someone else's kindness today.
Come check out my new Etsy! Just click on the Etsy Shop page above. Let me know what you think.
With you,
Karen