Each rug is unique. Knowing what the possibilities are with a rosepath threading, I sketch a plan on graph paper. I pull colors from my stash of fabrics, adding, mixing, and removing, until the compilation is just right. My intention is to create a rag rug that will be noticed.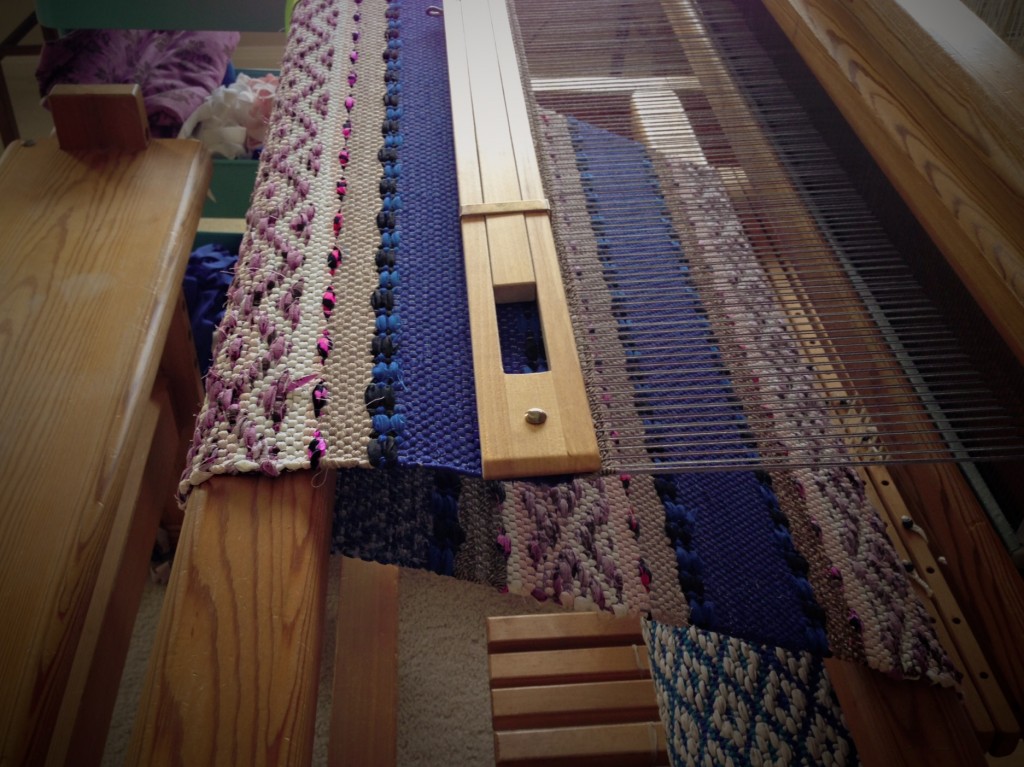 I start with a confident plan, but I will not see the results until the rug finally comes off the loom and is flat on the floor. I am hopeful, but there is still uncertainty. Do you ever feel that way about talking to God? It should be easy to pray, but how can we know if we are really getting through?
The Lord hears prayers. His willingness to hear is greater than my ability to express myself. When I take the fabric scraps of my life and arrange them in a pattern that pleases him, he notices. And he hears my inadequate sentences. As each woven rug rolls onto the cloth beam, what I do see gives me hope for the end results. Though my view is incomplete, every glimpse of answered prayer gives assurance that the Lord notices this weaving I call life.
May you get a glimpse of what you hope to see.
(One more rug to go on this warp! Soon you will see these rag rugs in my Etsy Shop!)
As always,
Karen