I intended simple woven turned hems. When this rug came off the loom, however, the white ends of the rug didn't look as I expected. I was frustrated trying to make these hems work. Was there another way to finish the rug? Yes. A compatible cotton duck print was just what I needed to sew bound hems!
When circumstances don't go our way, we can get stuck in frustration. I cannot control my circumstances, but I can control my own behavior and attitudes. Give up control to gain control. Isn't it interesting that options become apparent when we let go of how we thought it should be?
How I make a bound hem:
1. Cut hem fabric the width of the rug plus 2 inches /5 cm by hem depth plus 1 inch / 2.5 cm. Serge all edges of hem fabric to eliminate fraying. With right sides facing, center hem fabric from side to side on rug, with fabric seam allowance toward the end of the rug. Stitch along hem line, 1/2 inch / 1 cm from edge of hem fabric.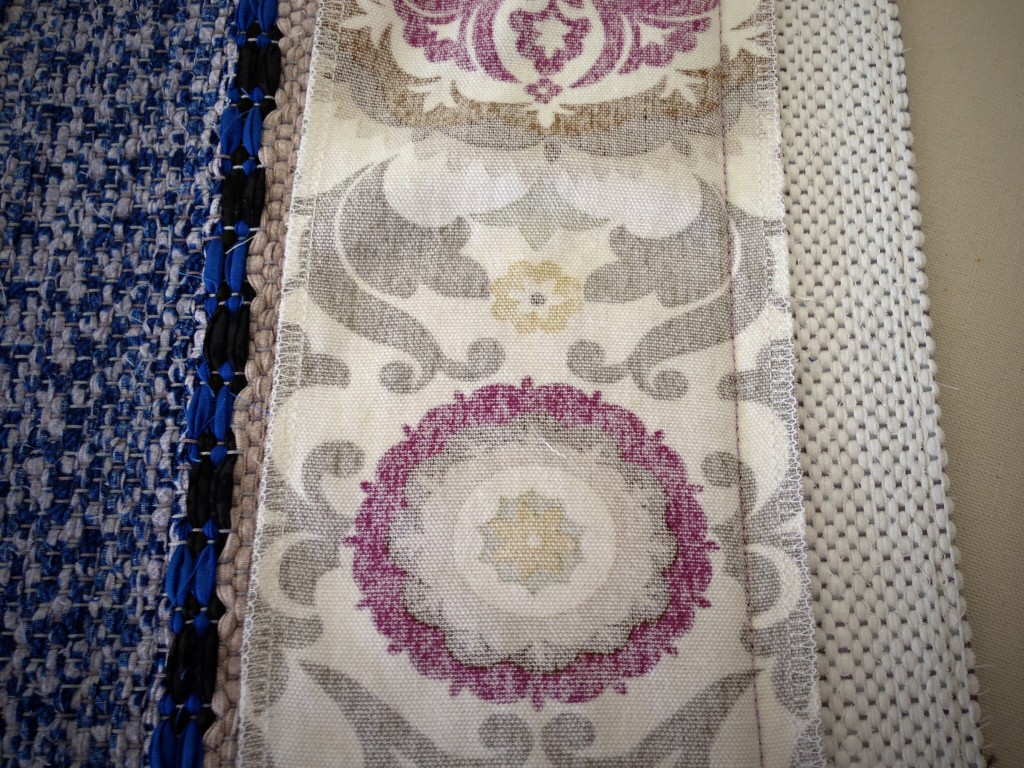 2. Fold hem fabric over, and press flat.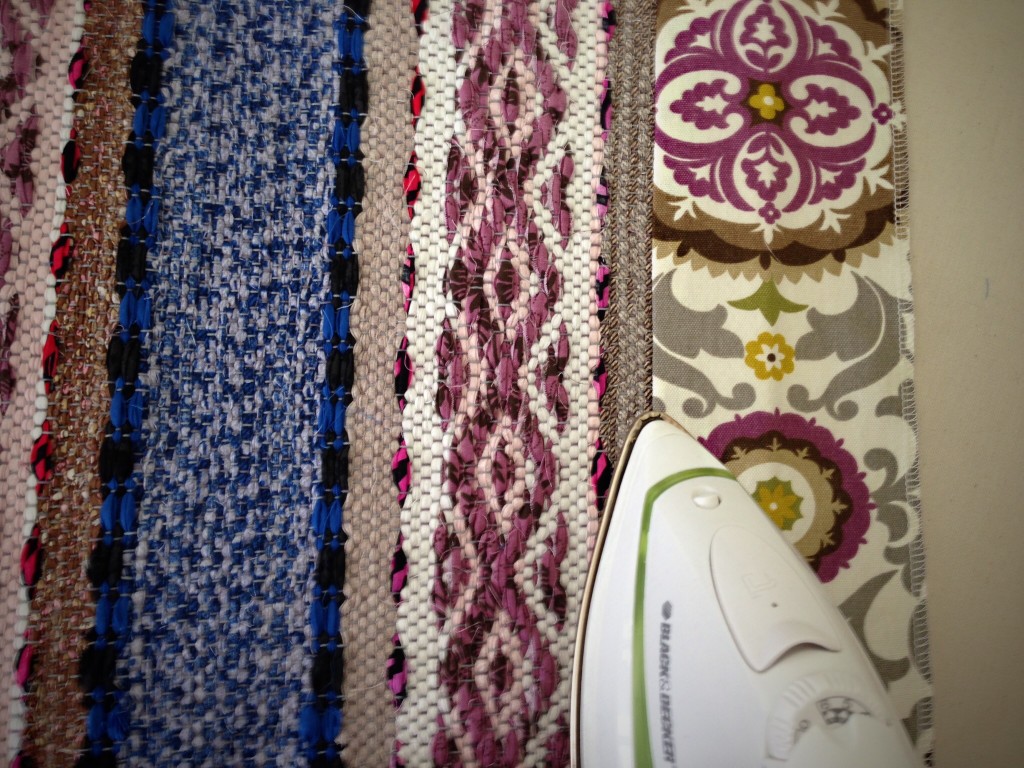 3. Fold the hem fabric back on itself, right sides together. Fold remaining long edge outward, adjusting to match the width of the hem. Stitch through folded hem fabric 1/8 inch / 3 mm away from side of rug.
4. Turn the corner right side out, straightening out the point with a straight pin, if necessary. Press corner. Fold long edge under 1/2 inch / 1 cm across the width of the rug. Press.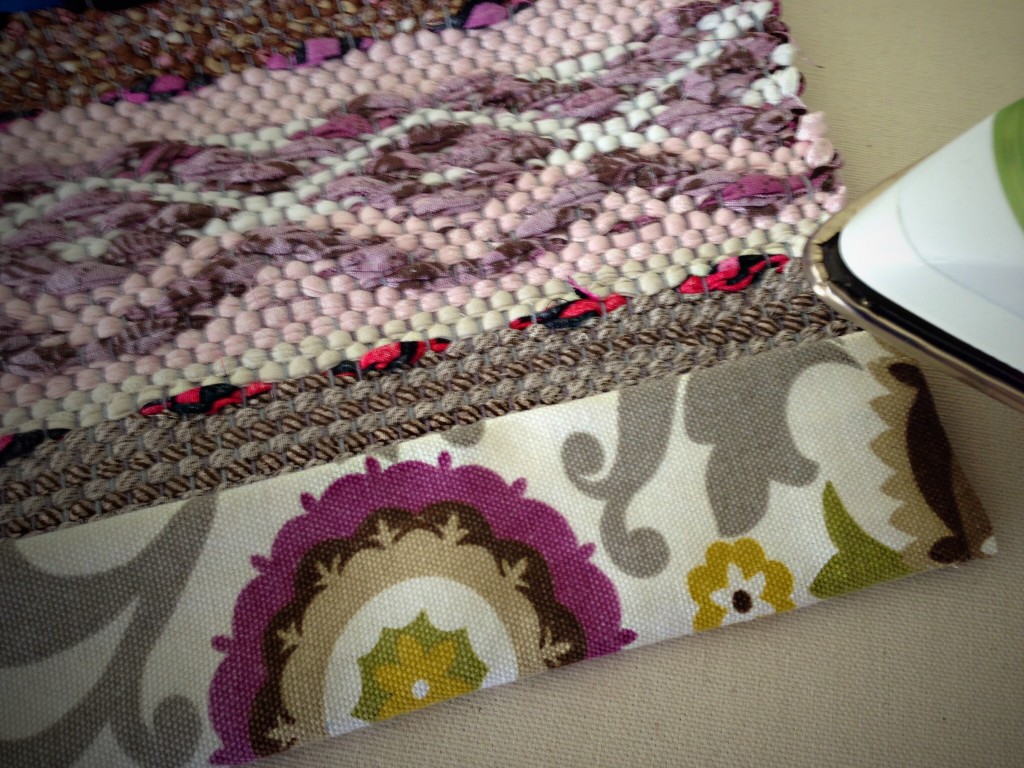 5. Use doubled sewing thread to stitch the folded edge to the rug. Use a whip stitch, catching a warp end in each stitch. End with final pressing of top and underside of hem.
To see this rug on the loom, view this post, Made to Be Noticed. To see the finished rug, view "Made to Be Noticed" Rag Rug in my Etsy Shop. Or, simply visit my Etsy Shop to see all my new rugs. (You saw them on this blog first!)
May you see all your options.
Making things,
Karen