There are three completed rosepath rag rugs on the loom, with warp remaining for at least one more rug. Since I don't know how soon I will be able to weave the remainder, cutting off the completed rugs makes sense. After hemming, I will have three new rugs for Etsy. (Don't miss the new Quick Tip video at the end of this post!)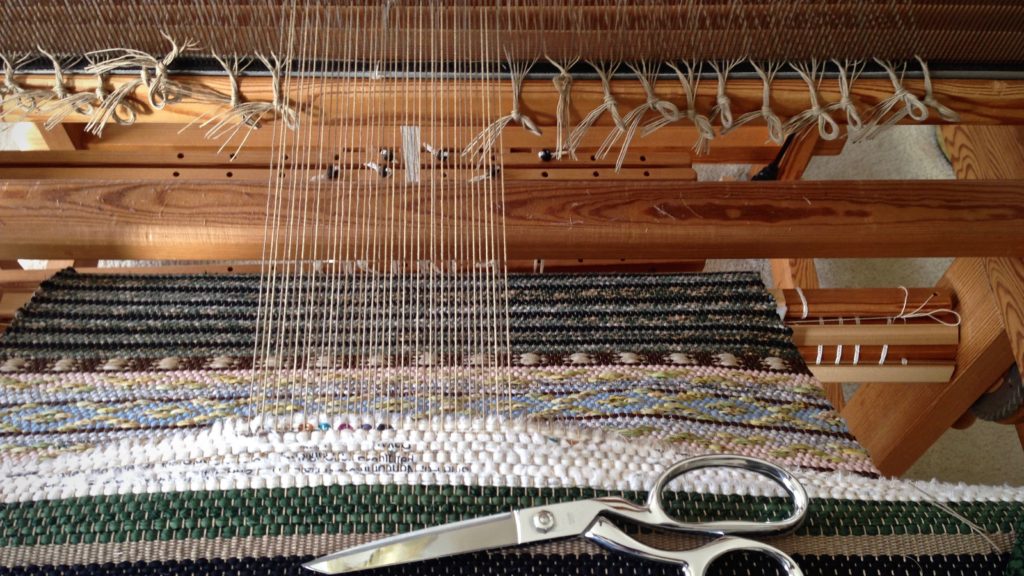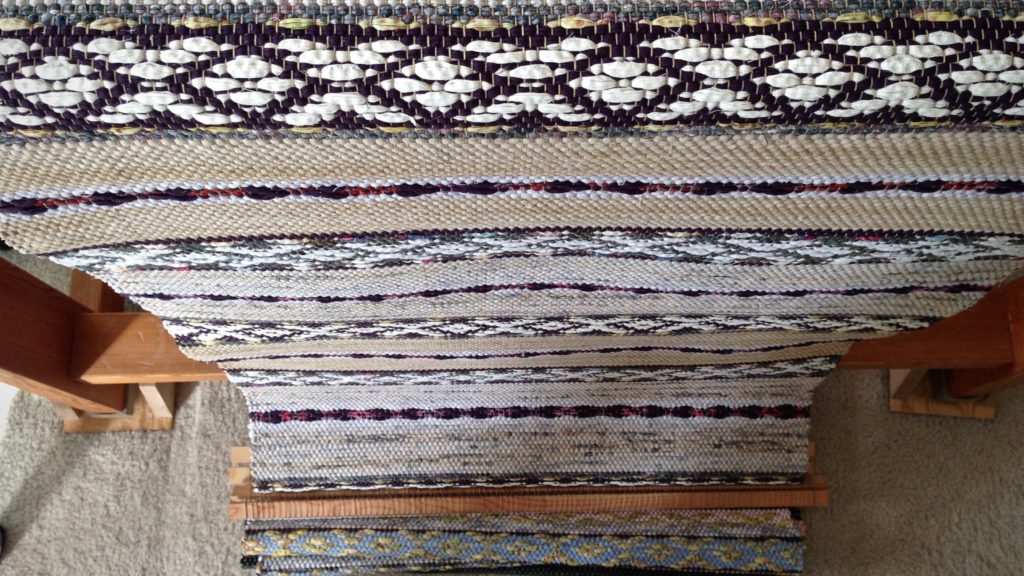 I look forward to full weaving days again, with both looms dressed, and shuttles zooming. That rag rug warp still on the loom will be a reward worth waiting for.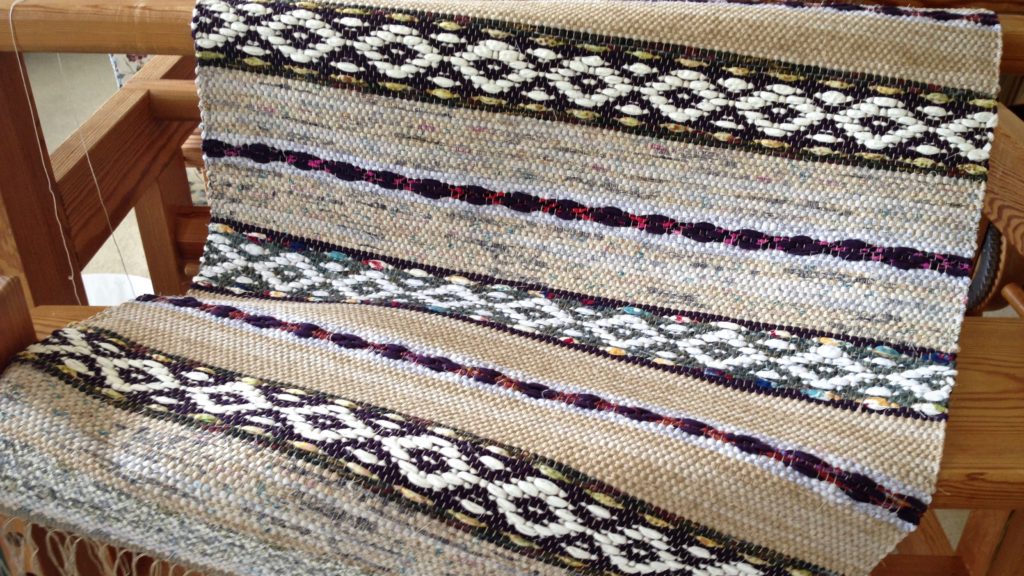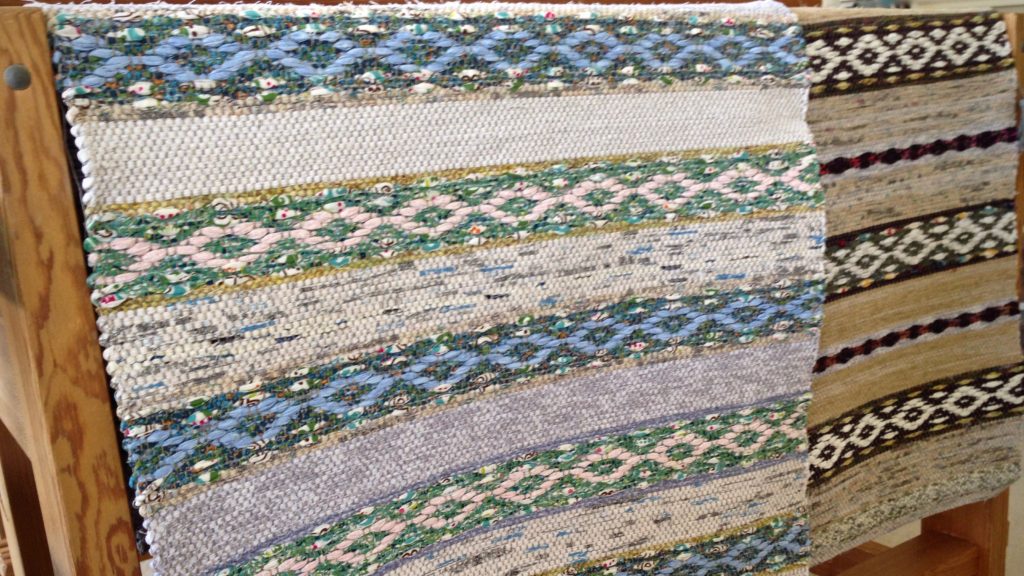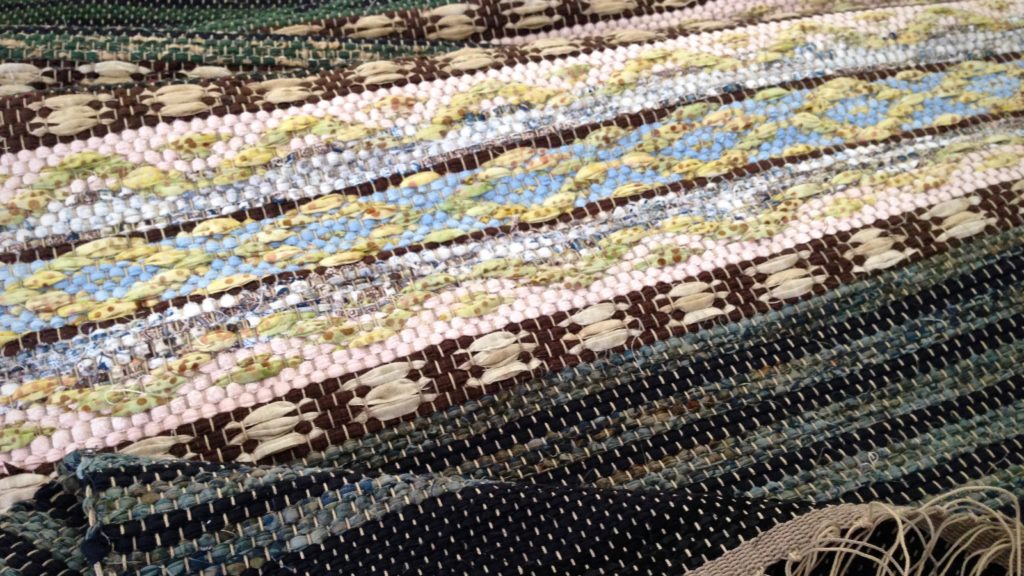 Last week, when I awoke from surgery, the relentless pain I had been experiencing in my left leg and lower back was gone. Completely gone! It made me think of heaven. Ancient writings tell us that the lame will leap like a deer, and that sorrow and sighing will flee away. There's no place for pain in heaven. All the people there have been healed and restored. That's a reward worth waiting for. And I won't be surprised if there are at least a few in heaven who are weaving away to their heart's content.
May you know what to do while waiting.
Wishing you well,
Karen