After spreading out a few Swedish weaving books and other resources, I am ready to develop my own version of towels in plattväv, a classic Swedish weave. I have double-checked my calculations, so I'm ready to wind the warp. This set of towels has a cottolin warp and linen weft.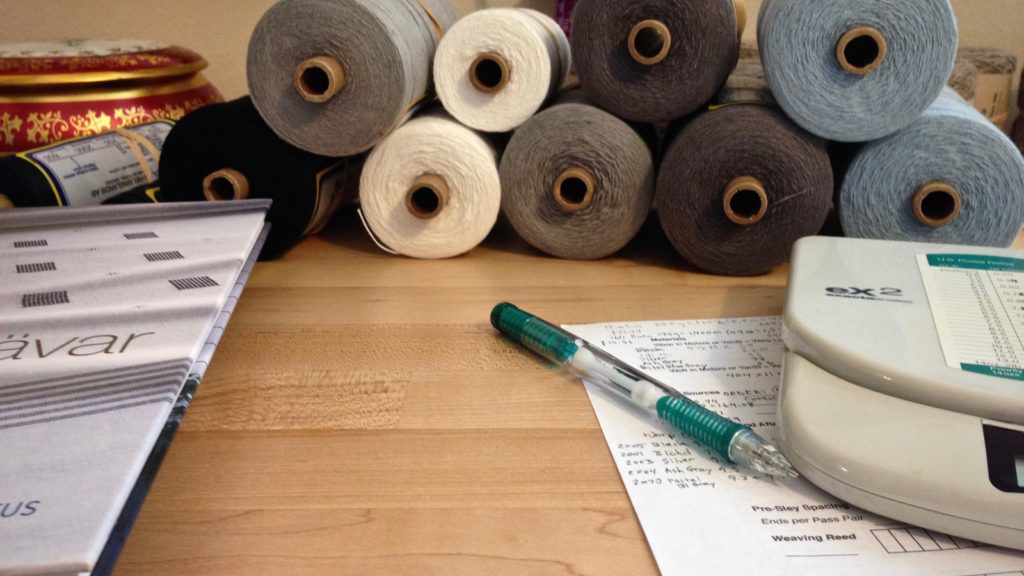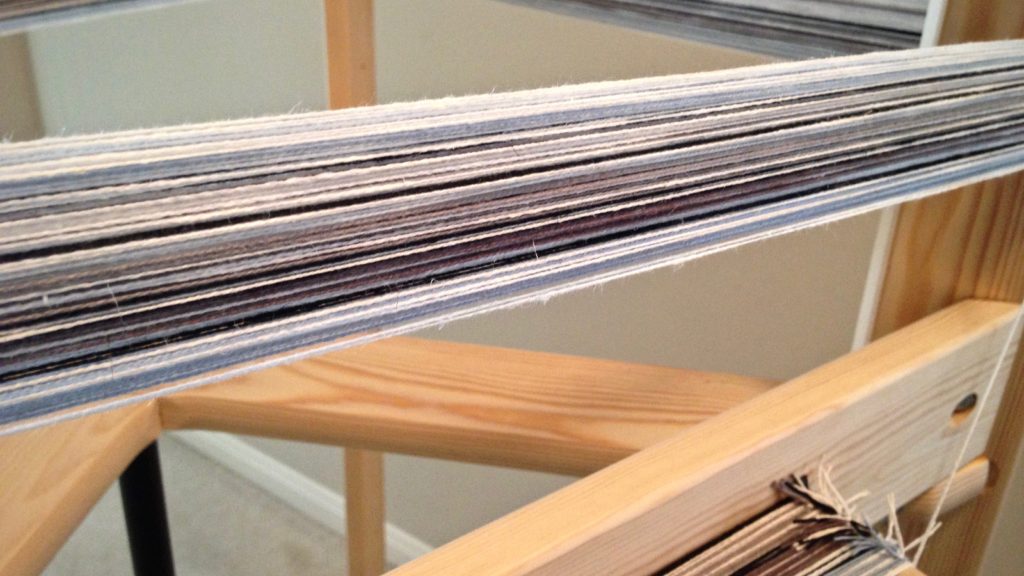 As always, I started with more than enough thread. Unfortunately, I made a major error while winding the warp. By the time I noticed the error, I had already wound 264 meters (289 yards) of warp. I chained off the mistake, putting it aside for another use. I started over, correctly this time, but I had a nagging worry that I might run out of white thread…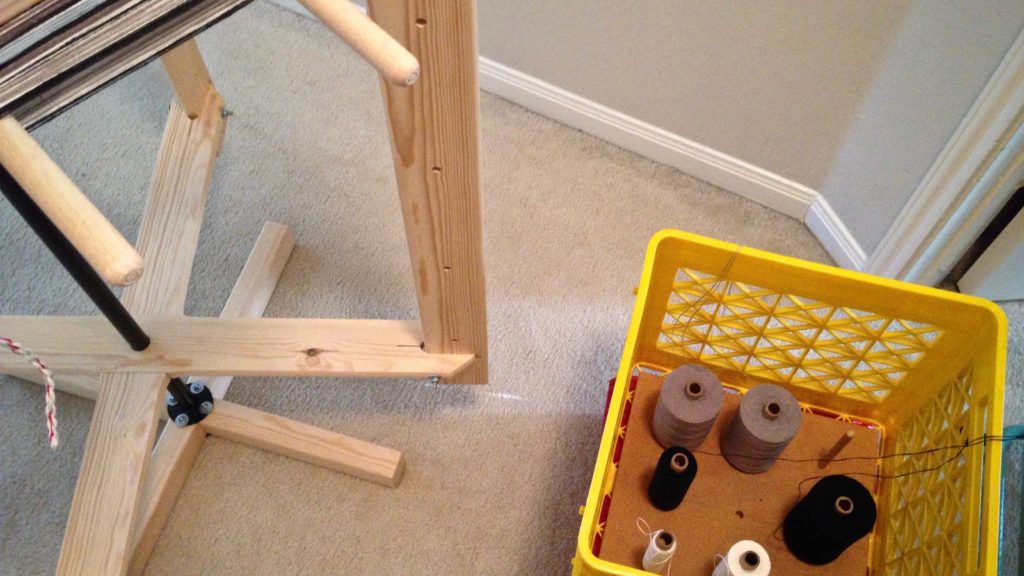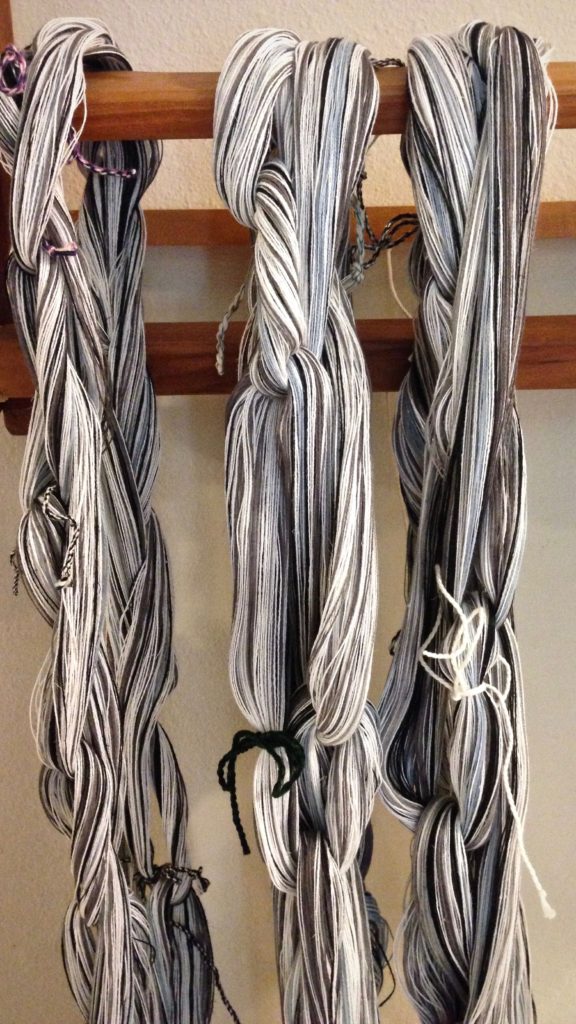 Worry doesn't make anything better, and big worries can lead us into a downward spiral in our thoughts. Prayer pushes worry away. When we pray about the things we are tempted to worry about, God's peace acts as a guard over our hearts and minds. His peace frees us from the weight of worry. And we often learn later that our worry had been unfounded. Like my worry about the white thread, which, despite my blunder, did not run out.
May you forget your worries.
All the best,
Karen