Autumn is the perfect time of year to plan alpaca scarves. This three-ply alpaca yarn is dreamy. The thing I love about winding a warp like this is the feel of the soft yarn as it goes through my fingers. This warp is going on the big loom for an eight-shaft wavy twill.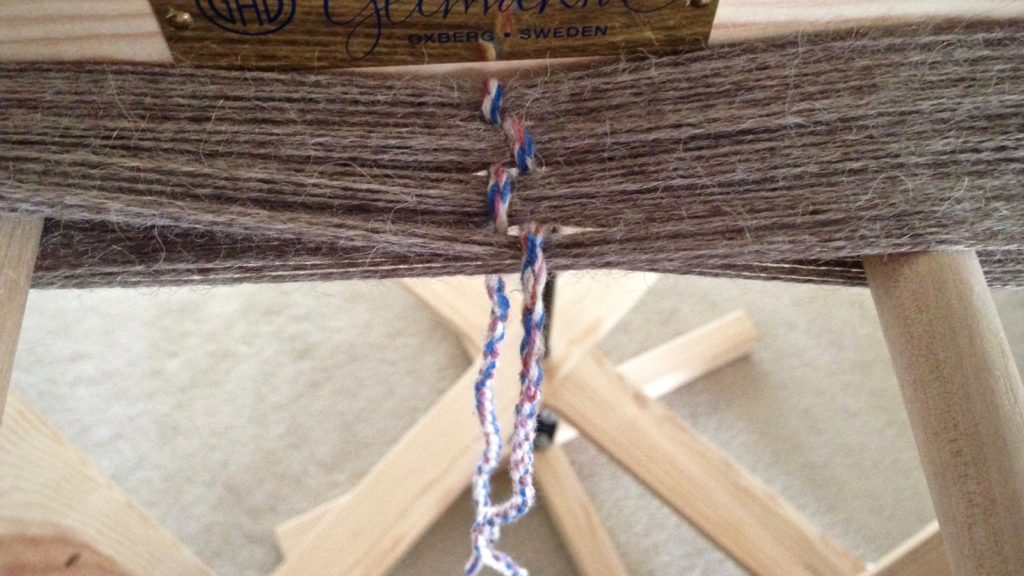 The first pass around the warping reel must be correct, which is why I measure the distance first with a guide string. After the first pass, I simply follow the correct path around until all 136 alpaca ends have been included. I am already starting to dream about the eventual soft and cozy scarves.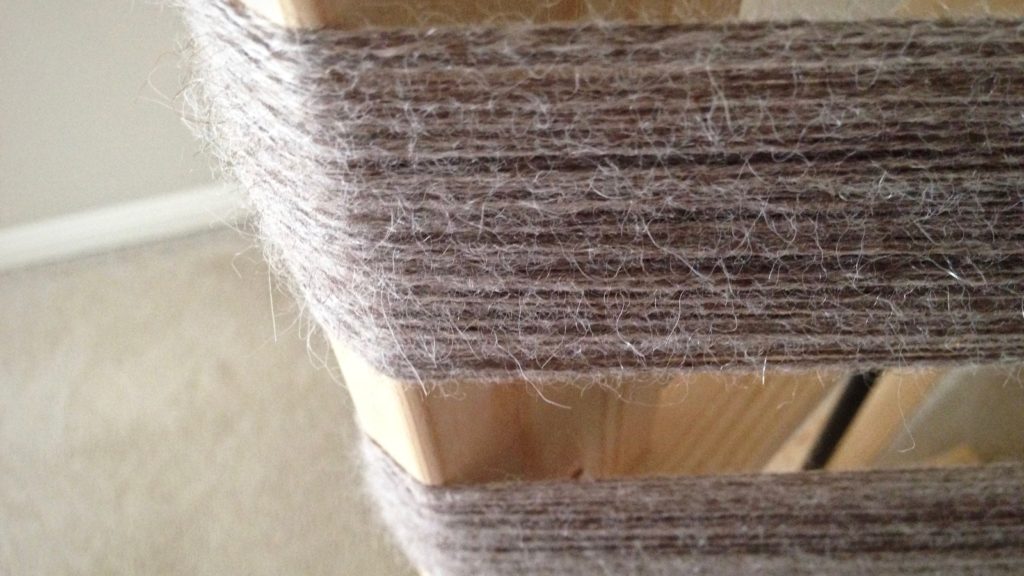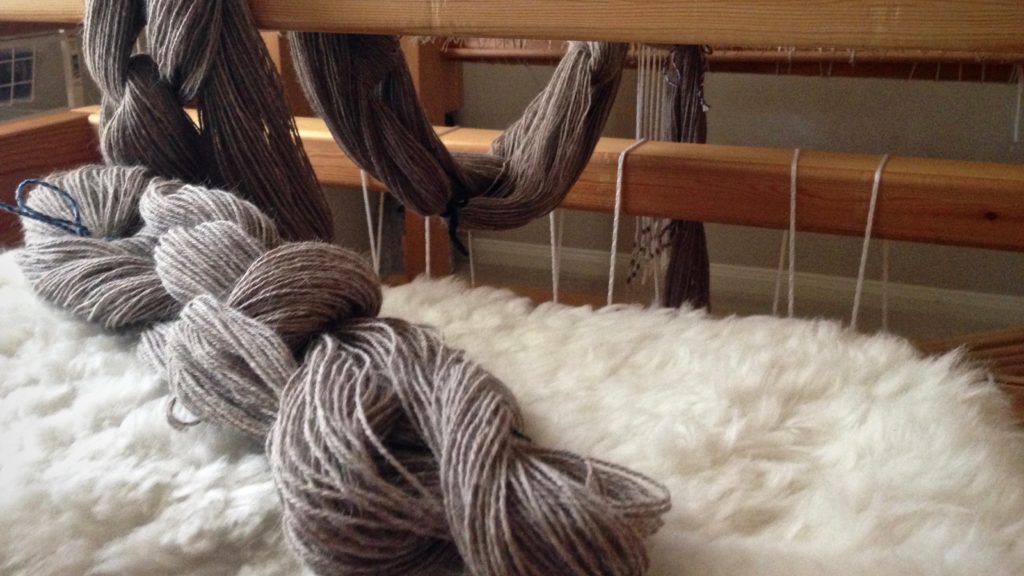 Following the path of the guide string is like having faith to follow Christ. Faith grows in good soil. And there is no better soil than Christ himself. I don't yet see the scarves, but it's not hard for me to imagine what they will be like. I have touched the yarn, and the completed warp chain is a sweet preview. When we see what Christ has completed, faith takes root and gives us reason to trust him for everything else.
May your roots grow down into good soil.
The Three Rosepath Rag Rugs For Now have been hemmed and are listed in my Etsy shop. Take a look!
Yours,
Karen