Start to finish, the plattväv towels have been a handweaver's joy. Narrow stripes on the warp beam are strangely invigorating. Does it take extra effort to wind a warp with many stripes? Yes–cut off one color and tie on a new color, over and over. But when the loom is dressed and ready to go, the weaving is a breeze. Being cottolin, the warp is fully compliant; and with a little care, the linen weft becomes a weaver's friend. Plattväv, the icing on the cake, gives me a simple pattern weft that dresses up these plain weave towels. (And, yes, I am in the process of developing a kit for these plattväv towels.)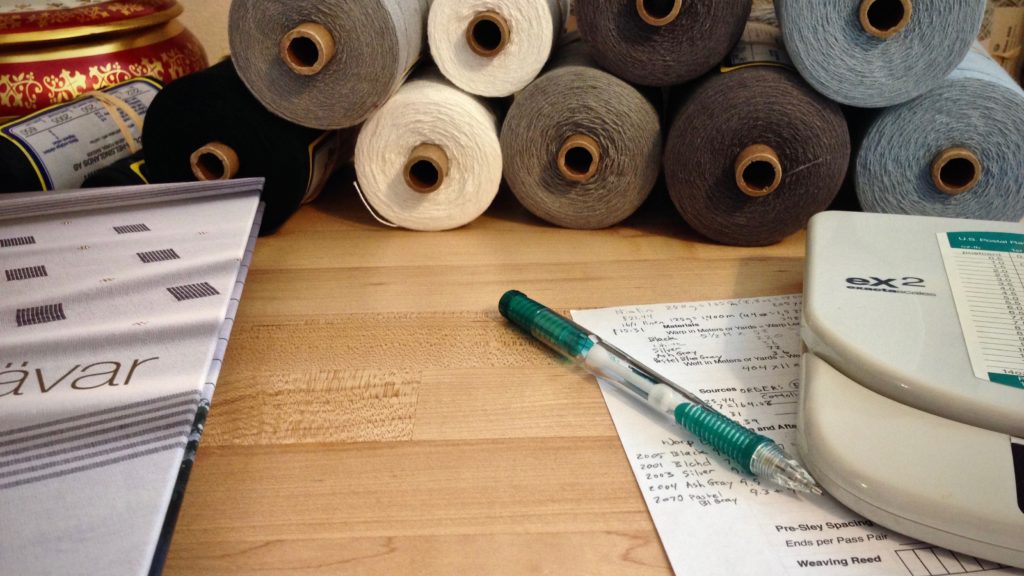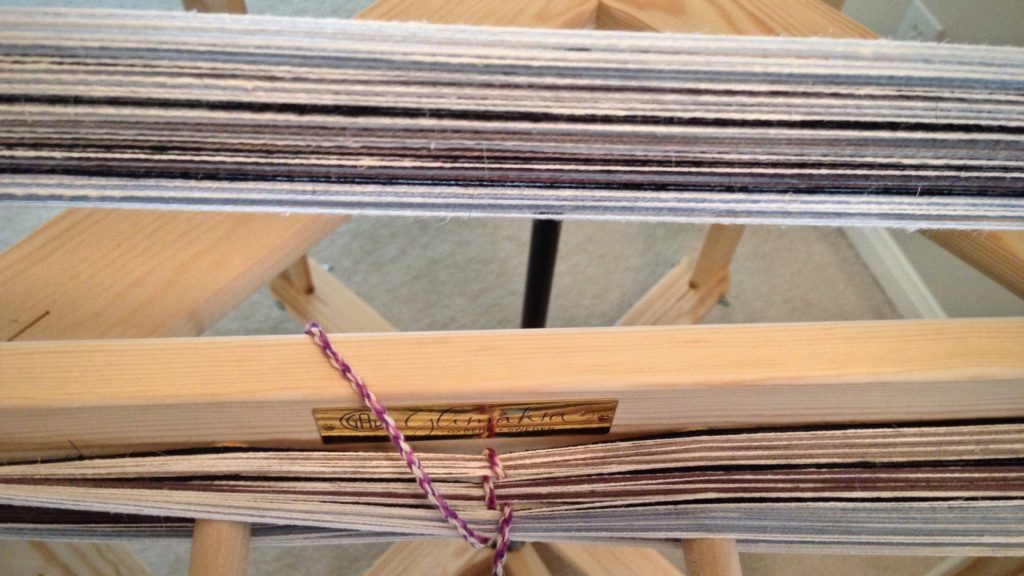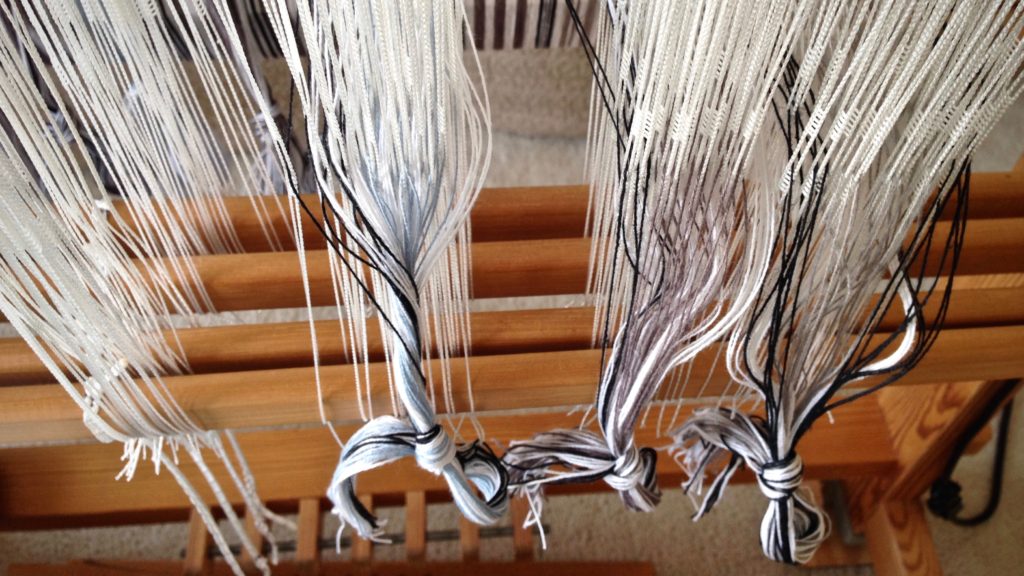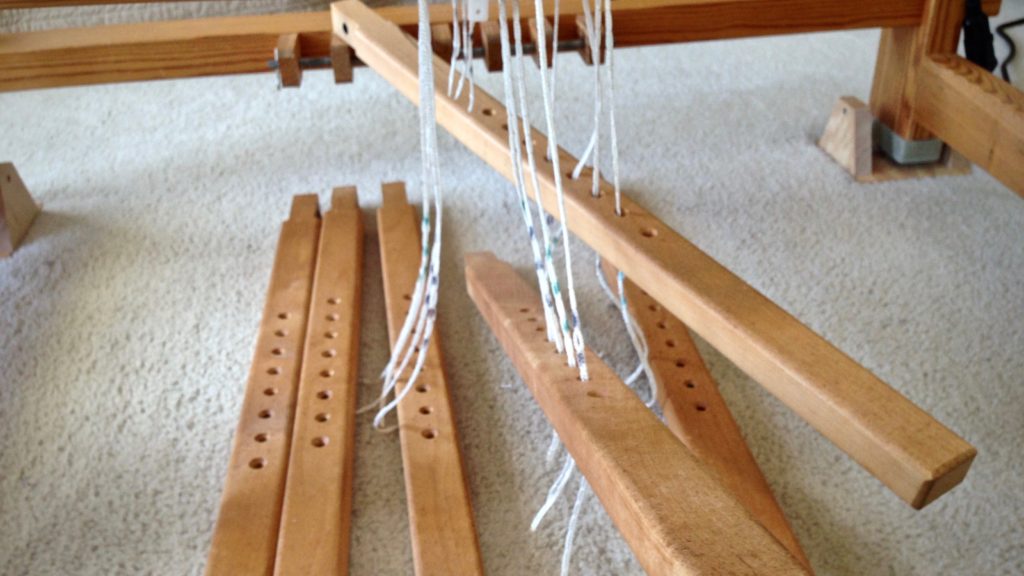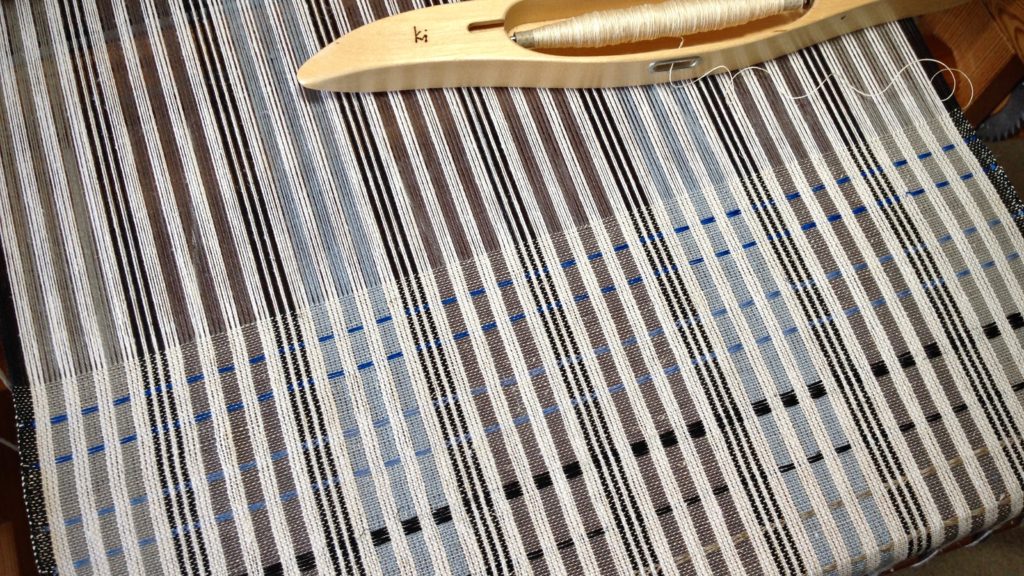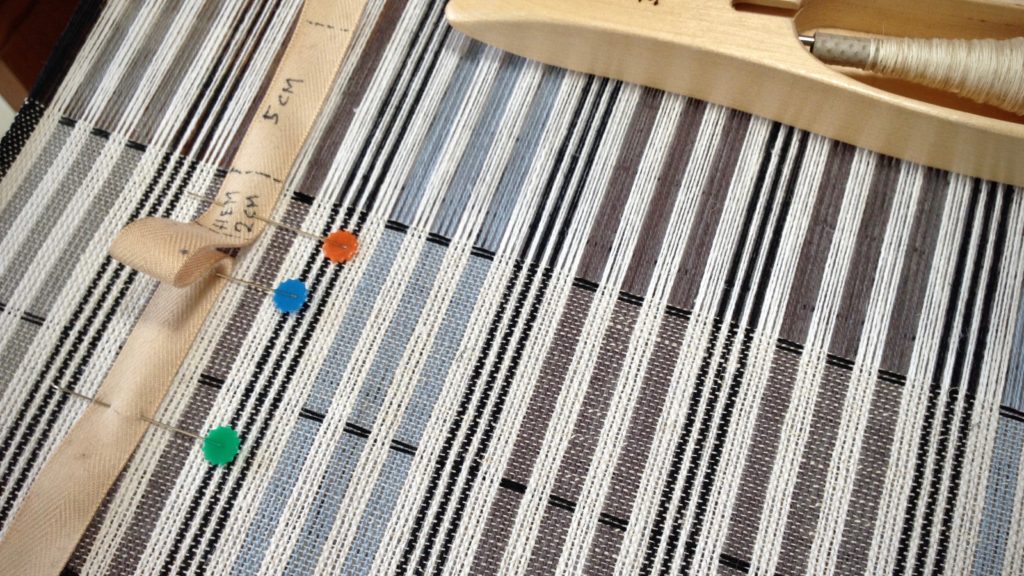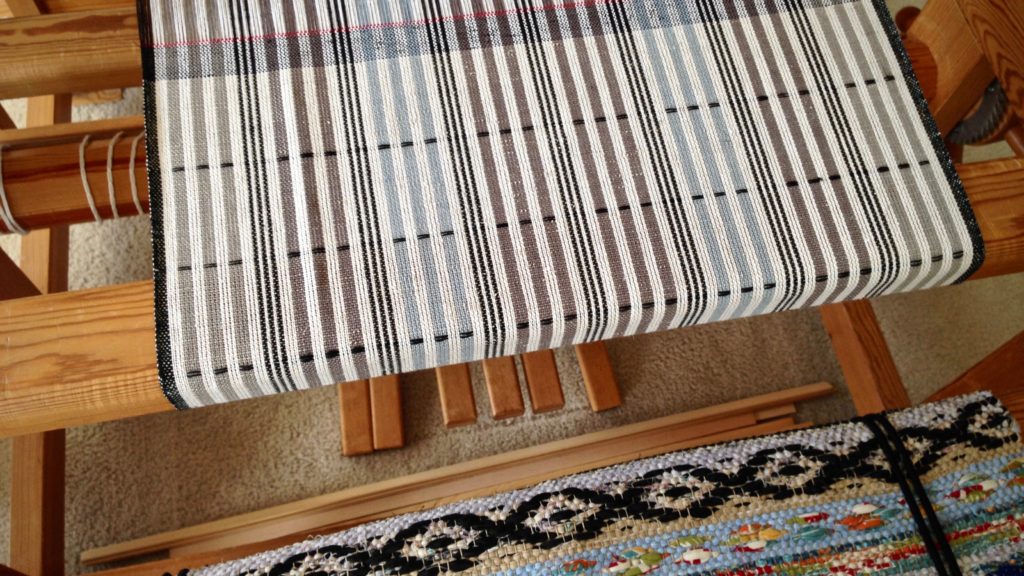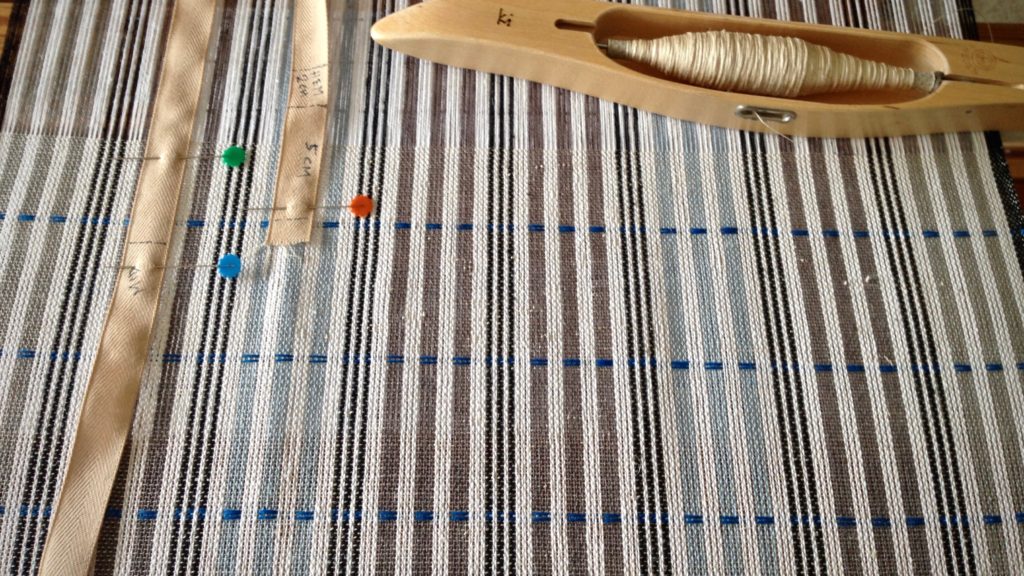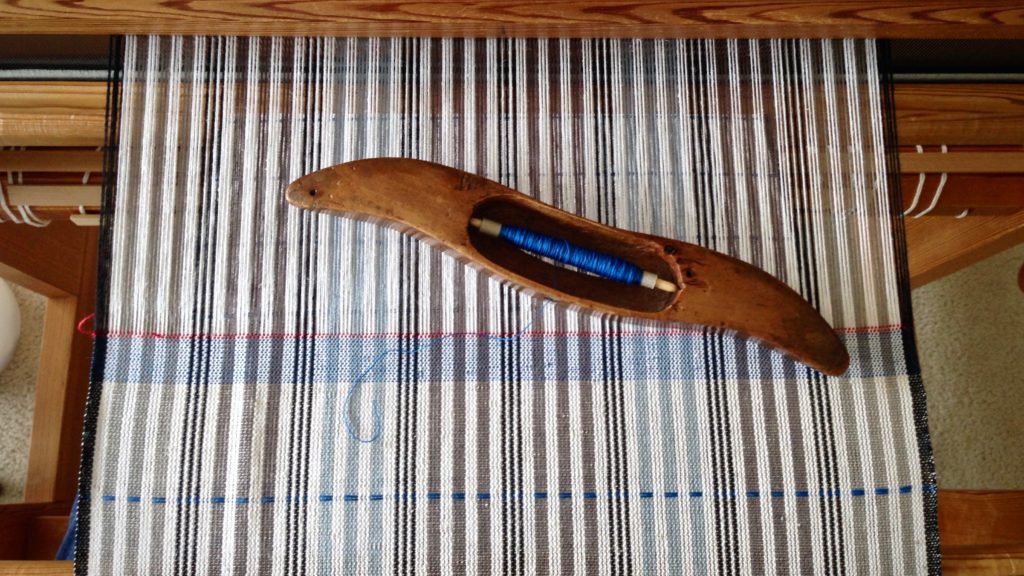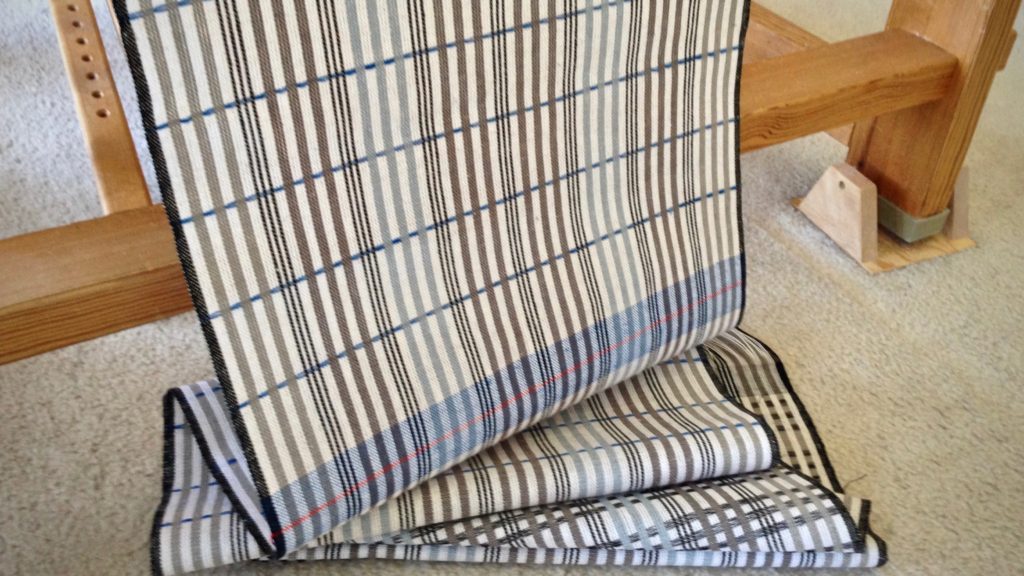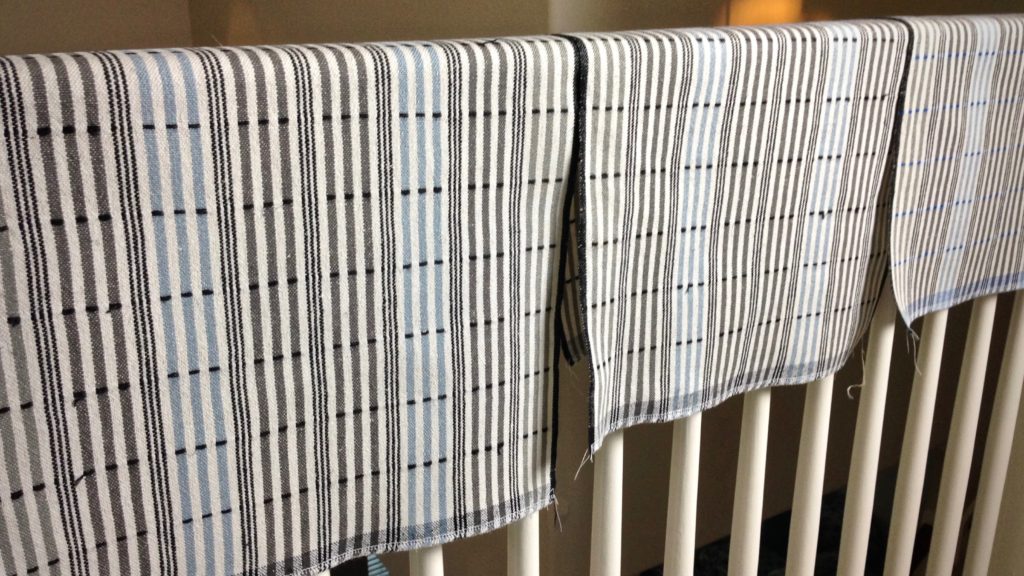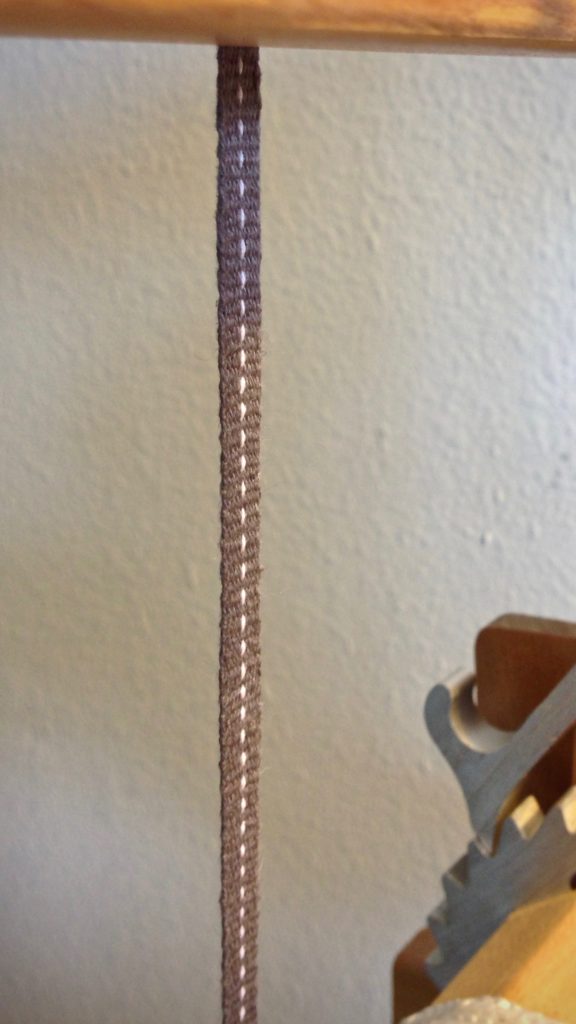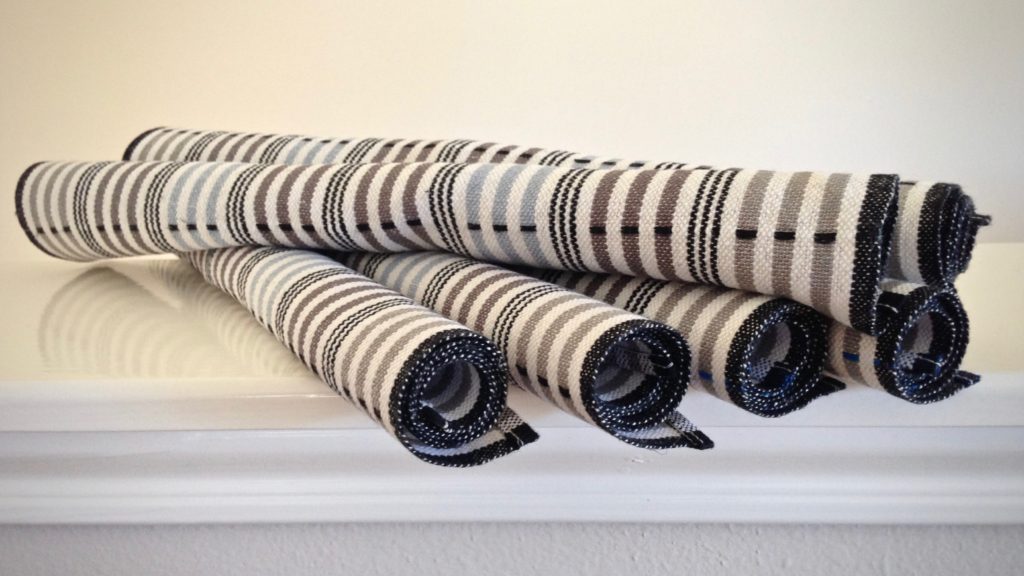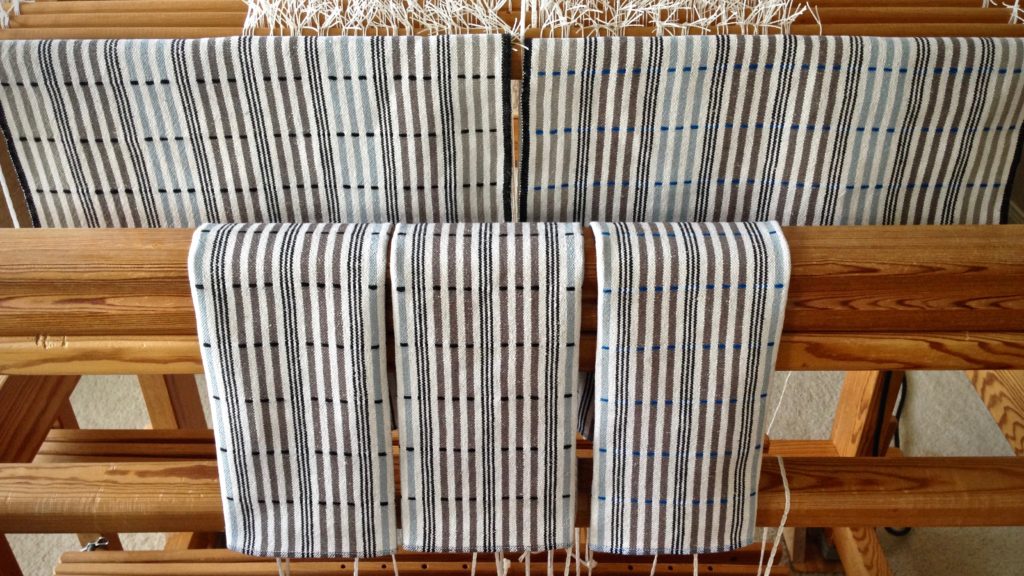 The joy of weaving is a blessing, as is the joy of friendships across the miles. Thank you for walking this journey with me.
Thanksgiving prayer: Thank you, Lord, for everything.
May you overflow with blessings and reasons for giving thanks.
Thankful for you,
Karen