The end is near. I can see the end of the pre-measured tape. These two long scarves could be named "too long" scarves. The repeating pattern of this eight-shaft twill is very…repetitive. And the color is very…monotone. Soft and warm, they will certainly be beautiful scarves…eventually. Can you tell I am ready to be finished?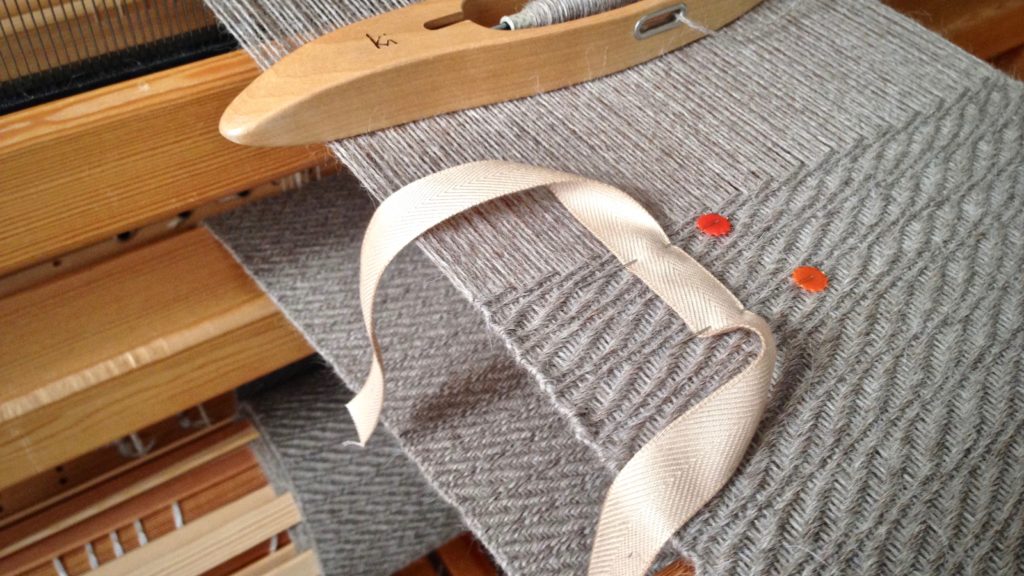 I don't always have patience. I want things to hurry up; I want to be finished now. And I don't want trouble along the way. Obstacles make me lose my patience; and my attitude becomes unattractive. As much as I try to stay positive, the negative thoughts can get the best of me. When we're at our worst we need kindness the most. Kindness changes us. Kindness reminds us to look at what is being woven.
We all need and desire kindness, even when we don't deserve it. Grace is pure kindness toward the unworthy. God gives great grace. He takes an unworthy subject like me and pours on kindness. In that grace I find the patience I need for today. Oh, how lovely that scarf will be!
May you give and receive generous amounts of kindness.
Giving thanks,
Karen