I'm happy when I find my weaving rhythm, and I'm almost there with this scarf. This alpaca yarn is a weaver's dream. No warp ends are breaking, and the weft compliantly scoots into place. That means I can put most of my attention on other details.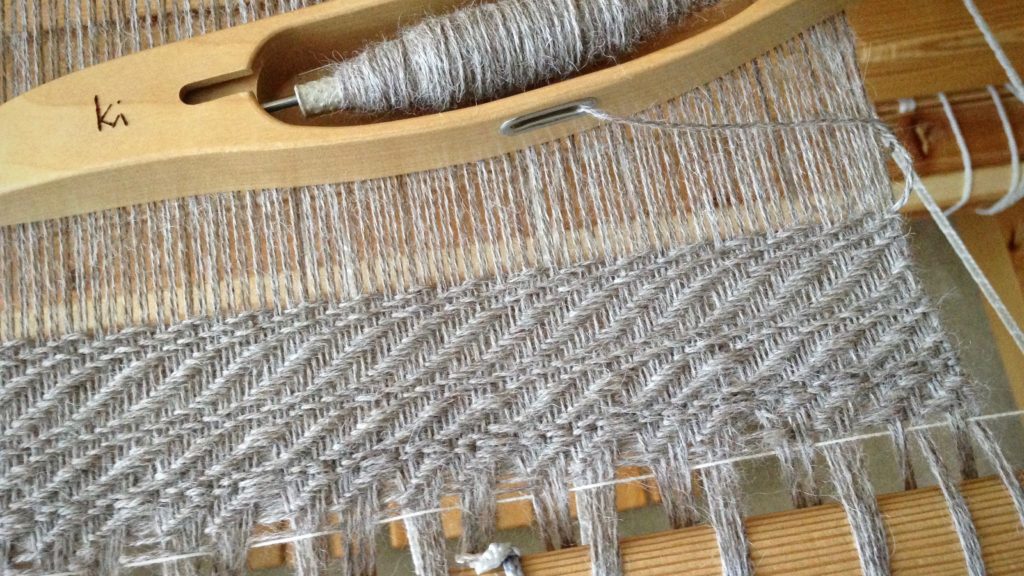 This wavy 8-shaft twill has straight twill threading, which means the pattern is in the treadling. It's not difficult treadling…once you get the hang of it. But, as usual, it takes practice. It is tricky to find and correct errors because of the subtle curve in the pattern. The more practice I get, the smoother the weaving goes, and the fewer errors I make. There is no shortcut to the kind of confidence that comes from attentive practice.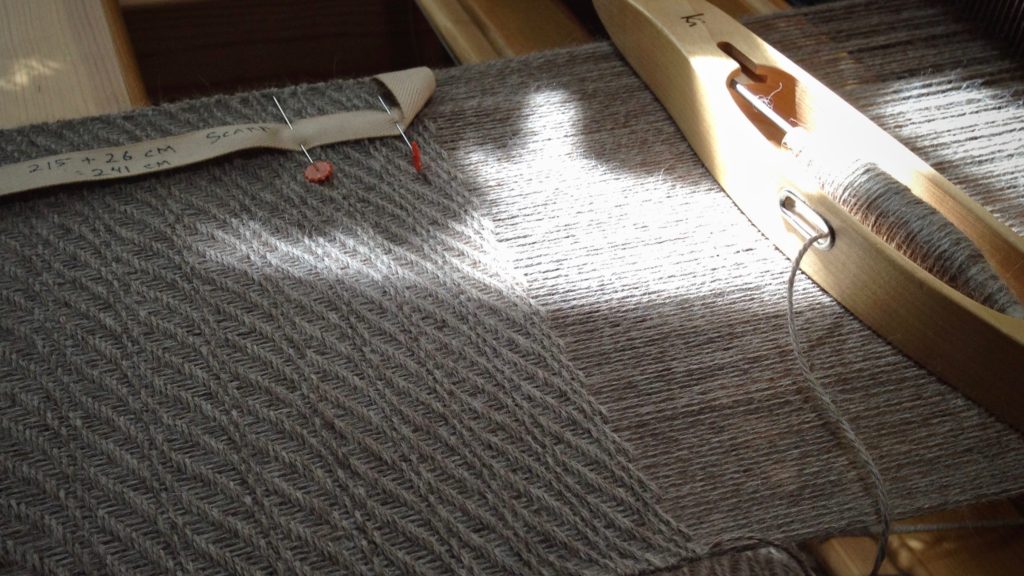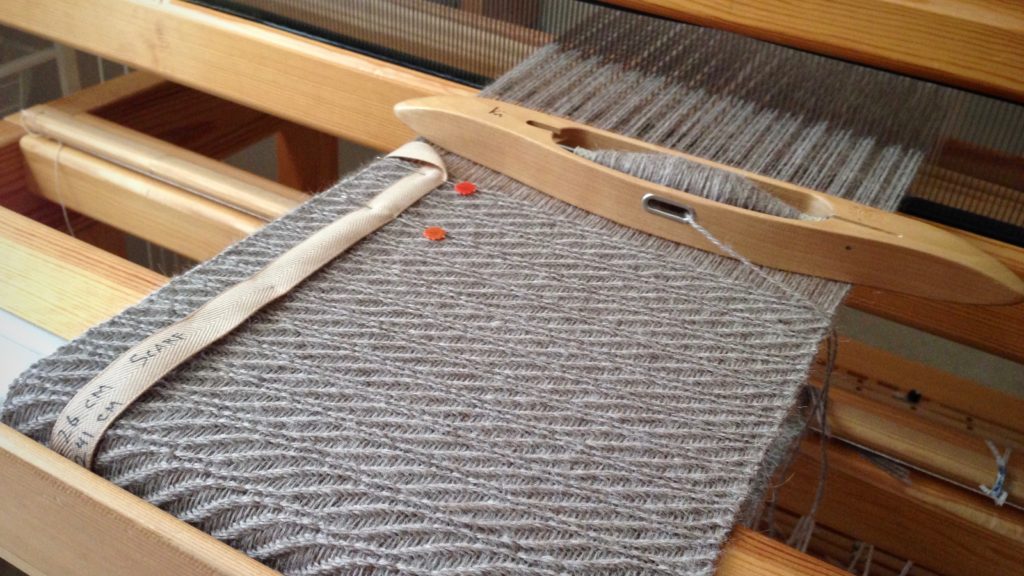 Did you know you are gifted? There are skills and insights that come easier for you than for other people. The gifts that God put in you, that are in your DNA, set you apart. Practice them to gain confidence. Put your attention on using your gifts. You may be surprised how much your gifts bless others. Finding your rhythm is worth the effort it takes. (And, on the subject of DNA, here's an interesting perspective from Sarah H. Jackson, Textile Artist.)
May you unwrap your gifts.
With you,
Karen