I doubt myself when I start weaving something. But it's a good time to question everything. The first twenty centimeters are designated for sampling. Is this the right sett? How is the weft density? What treadling order will I use? Which weft color(s) works best?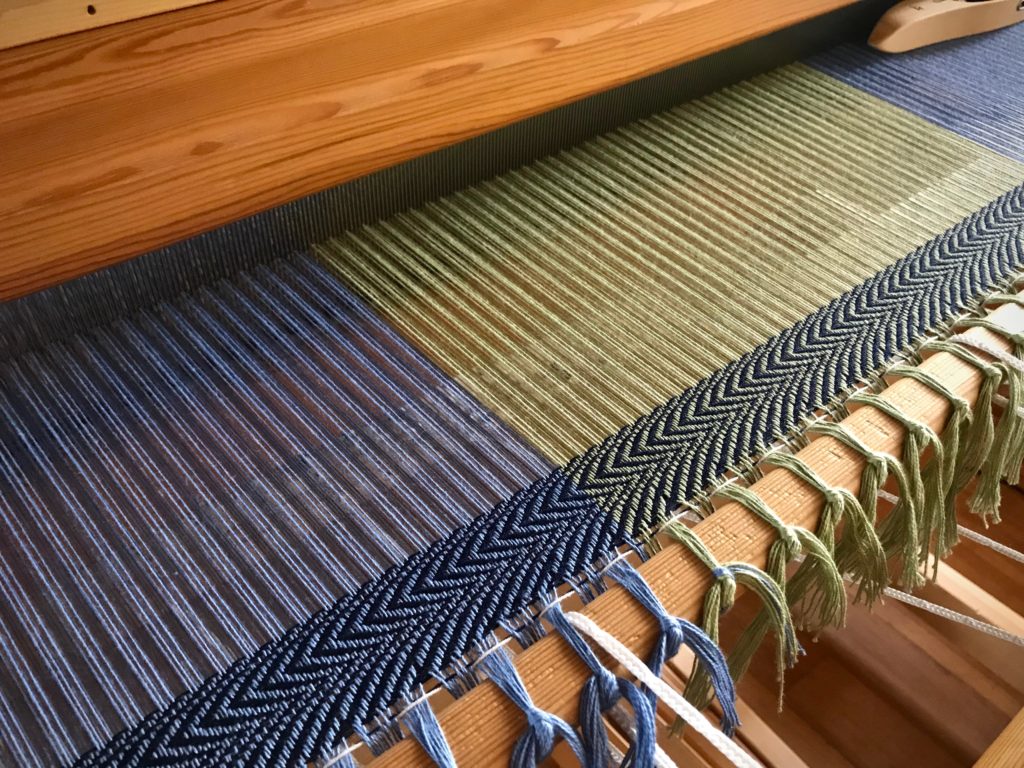 It helps to see it on the loom. I plan on paper, and get excited when I see a ready warp on the warp beam. But nothing is settled until I've passed the sampling tests. The plan on paper is what I think I want. And then, unanticipated adjustments and changes are necessary at the loom. In the end, I expect the actual weaving to be better than my original plan.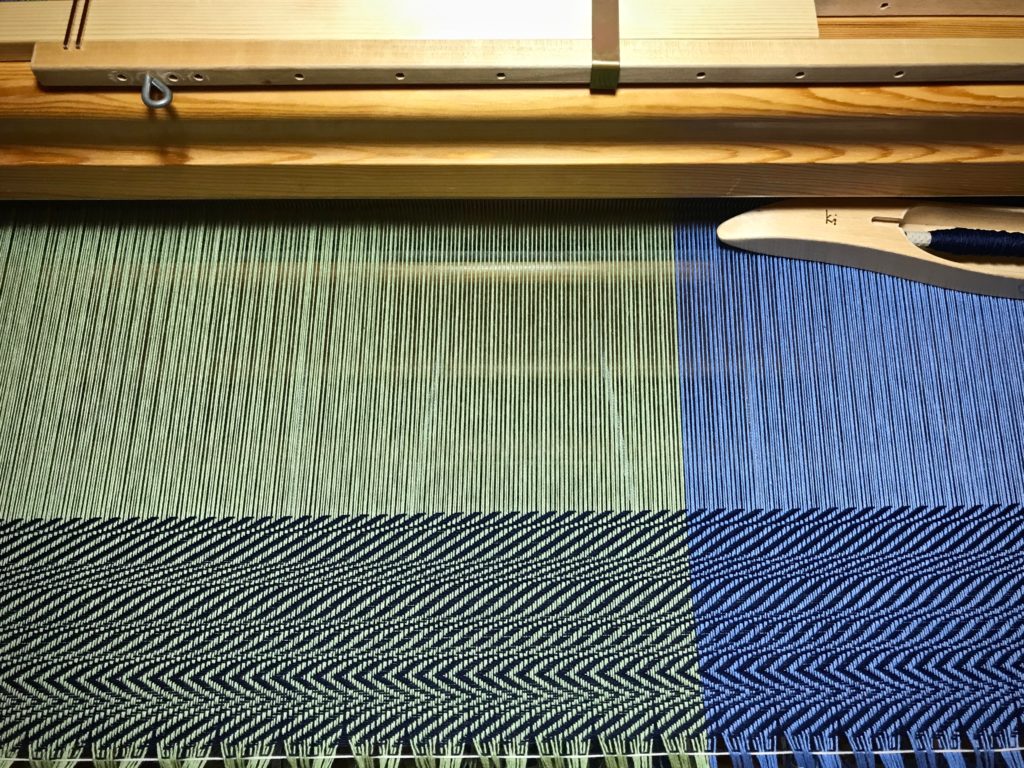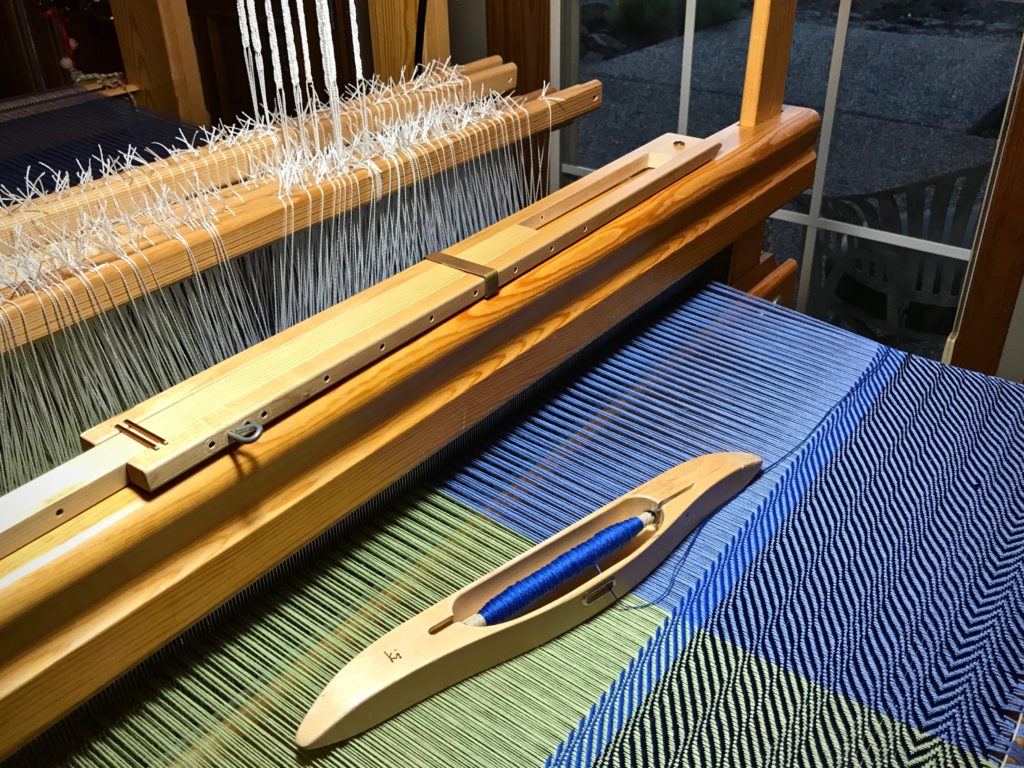 When we think we must have what we planned, we give up a better way. We lose our way when we insist on having our way. Jesus came to us as an infant (the Christmas message), leaving his rightful heavenly position. To follow Jesus is to deny myself like he did. Some of the testing means telling myself no. In return, I gain the life I could not see on my paper plan.
May you give up some of your favorite plans.
With Advent thoughts,
Karen