The temple is one of my favorite tools. I have a collection of them. I happily use a temple for almost everything I weave. And I certainly wouldn't dream of weaving a rag rug without one!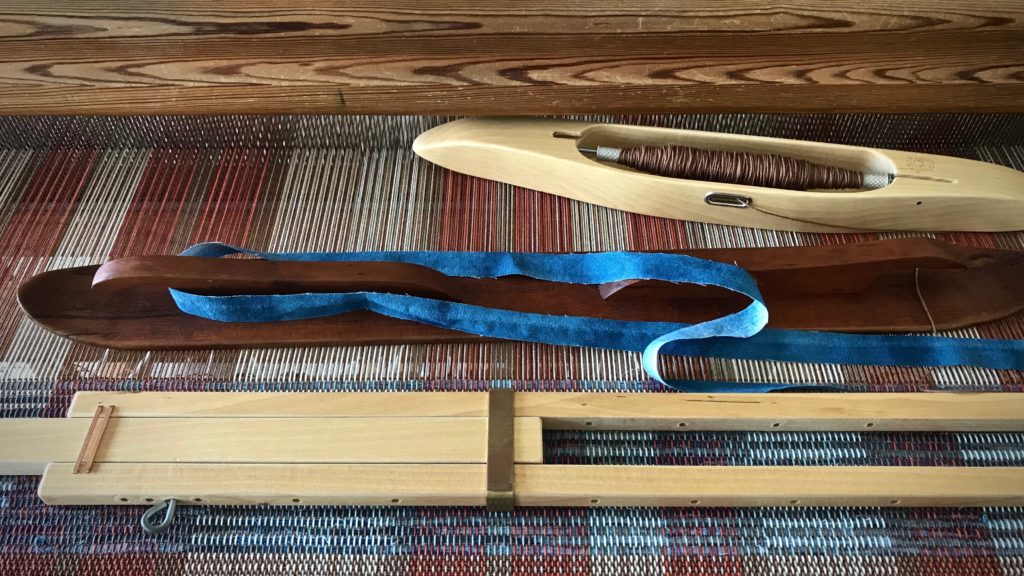 Rag rugs are especially susceptible to draw-in, and a temple helps reduce that by maintaining the proper width of the rug. Draw-in distorts the shape of a rug, contributes to uneven warp tension, and can make selvedge threads break. A temple also aids in getting tight selvedges, and enables the firmest beat possible. (My favorite temples to use, even for rugs, are the wooden ones made by Glimåkra.)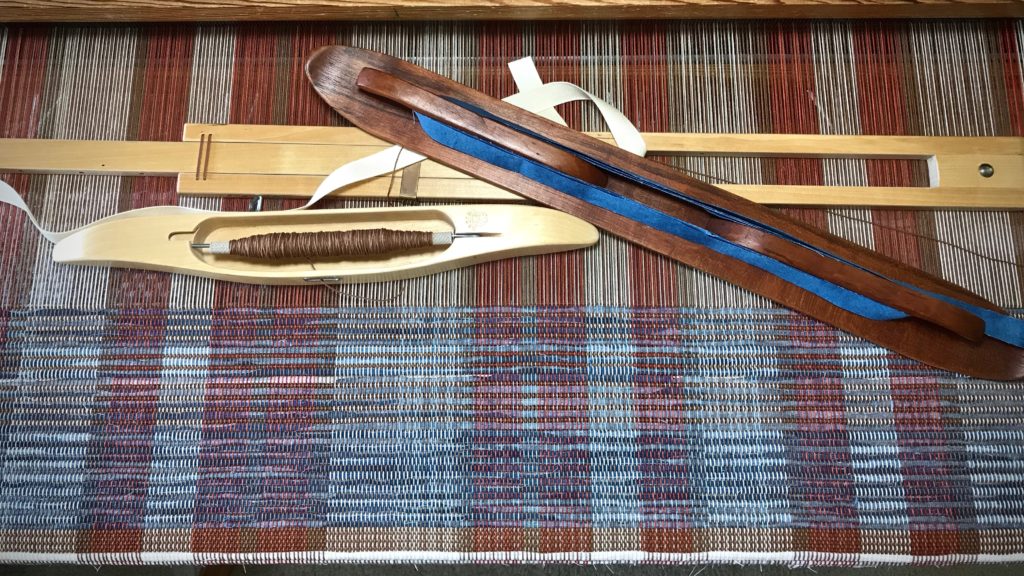 Temple Tips:
Set the temple to the proper width. (The video below shows how I do it.)
You can set the temple into the cloth as soon as there is is enough woven for two or three teeth to sink into. Then, move the temple up when you have woven enough to set all the teeth into the cloth.
Even with a temple, place adequate weft through the shed. The tool works best in conjunction with careful weaving practices.
Watch out for the sharp points! I get pricked when I forget and reach around the selvedge to straighten something out.
Make sure the temple is far enough back from the fell line that it won't scrape the edge of your beater. I have a scar on my beater because it was hitting the temple. Unfortunately, I didn't notice until the damage was done.
Move the temple frequently. For consistency at the selvedges on a rag rug, I move the temple at least every inch.
Remove the temple by moving the slider with one hand, while holding the center part down with the other hand. Keep the pin in place and the temple will draw up in the center. Then, disengage the teeth from the cloth on both sides.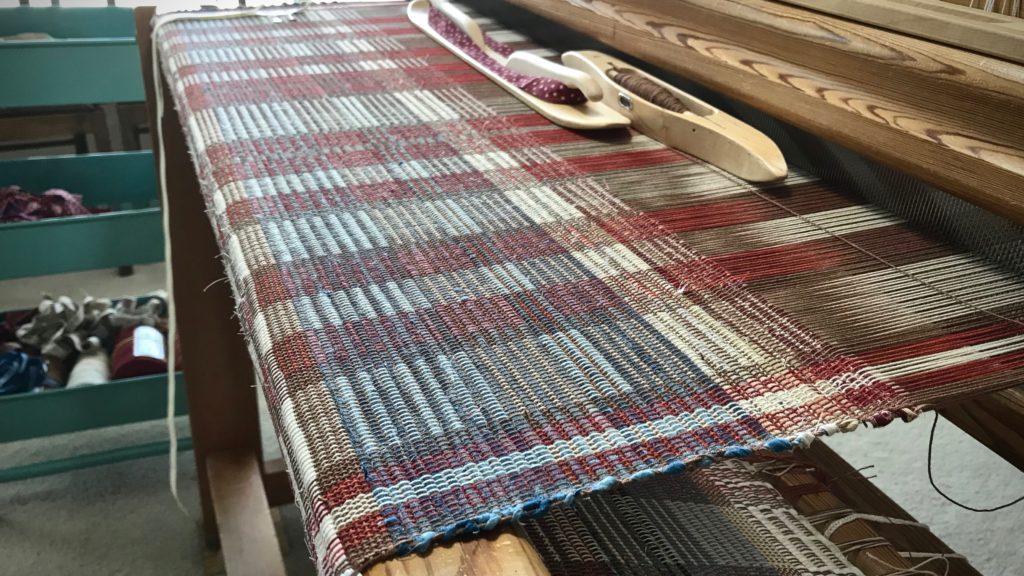 May your tools serve you well.
Happy weaving,
Karen