There is nothing that hinders cello practice more than a good old cello case. Out of sight; out of mind. Many years ago I discovered that if my cello sits out in the open on a cello stand in the corner of the room, I am much more likely to practice. The same is true of weaving on my tapestry frame. By hanging the tapestry frame in a corner of our living room, I have a continual reminder to weave. And we get to enjoy a living piece of artwork in the room–artwork that grows a little each day.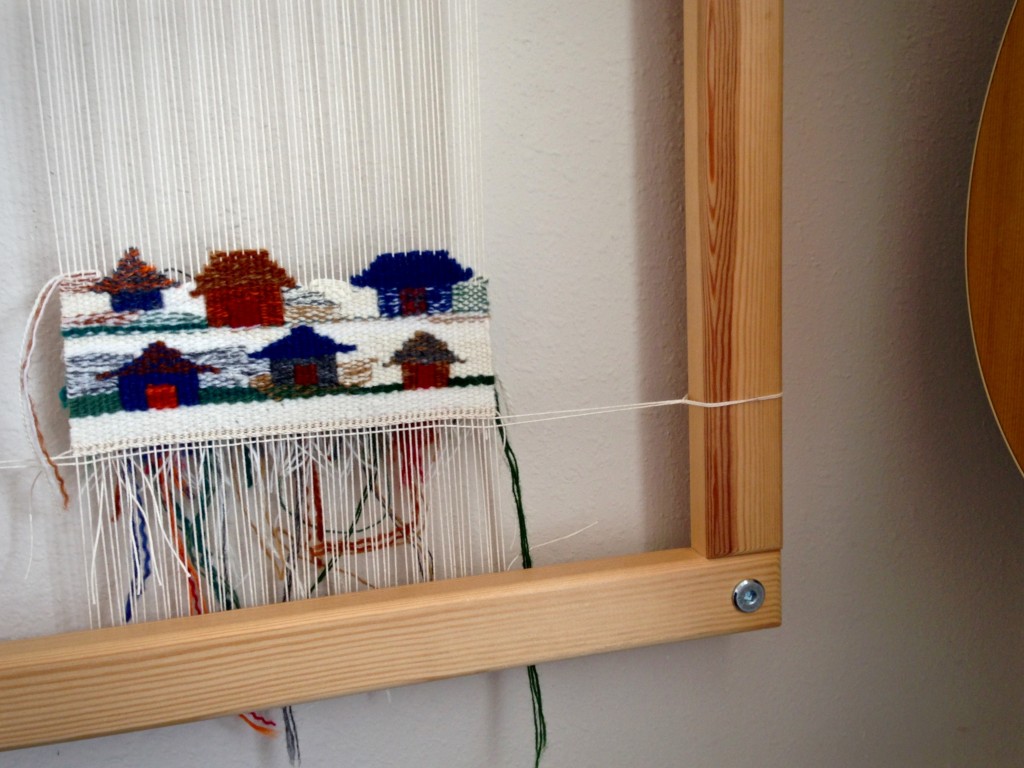 Steve made this simple holder for my tapestry frame. The 3/4″ x 1 1/2″ (2 cm x 4 cm) pine has two dowels, and is fastened to the wall with countersunk screws. The holder practically disappears behind the tapestry that it puts on display.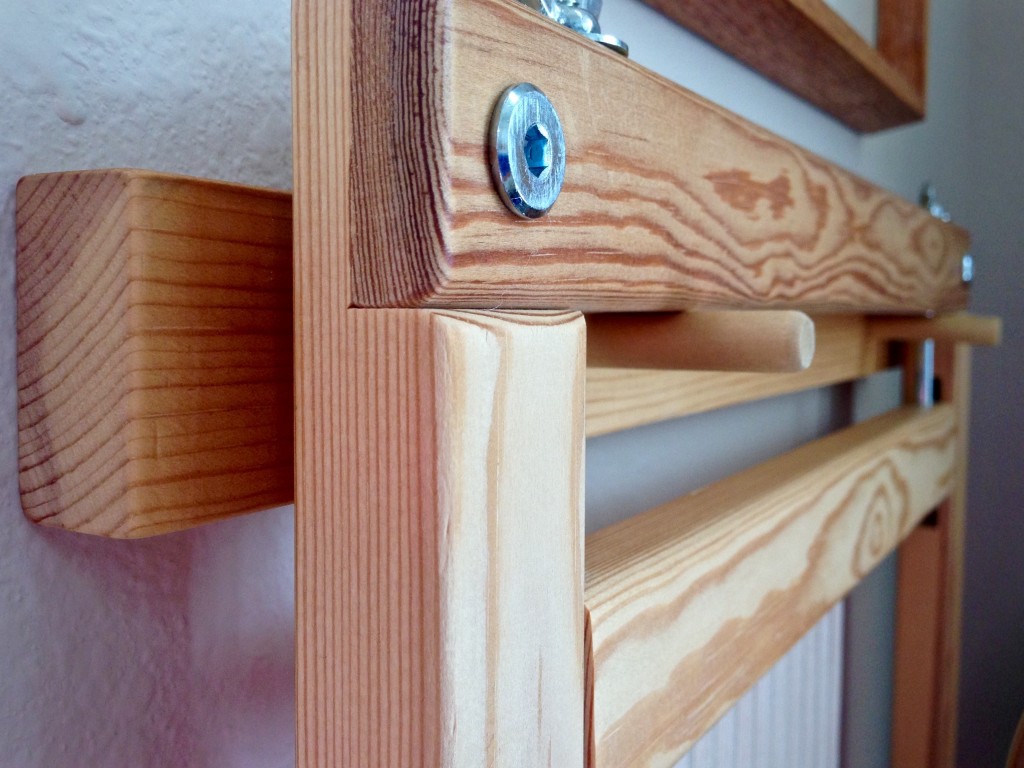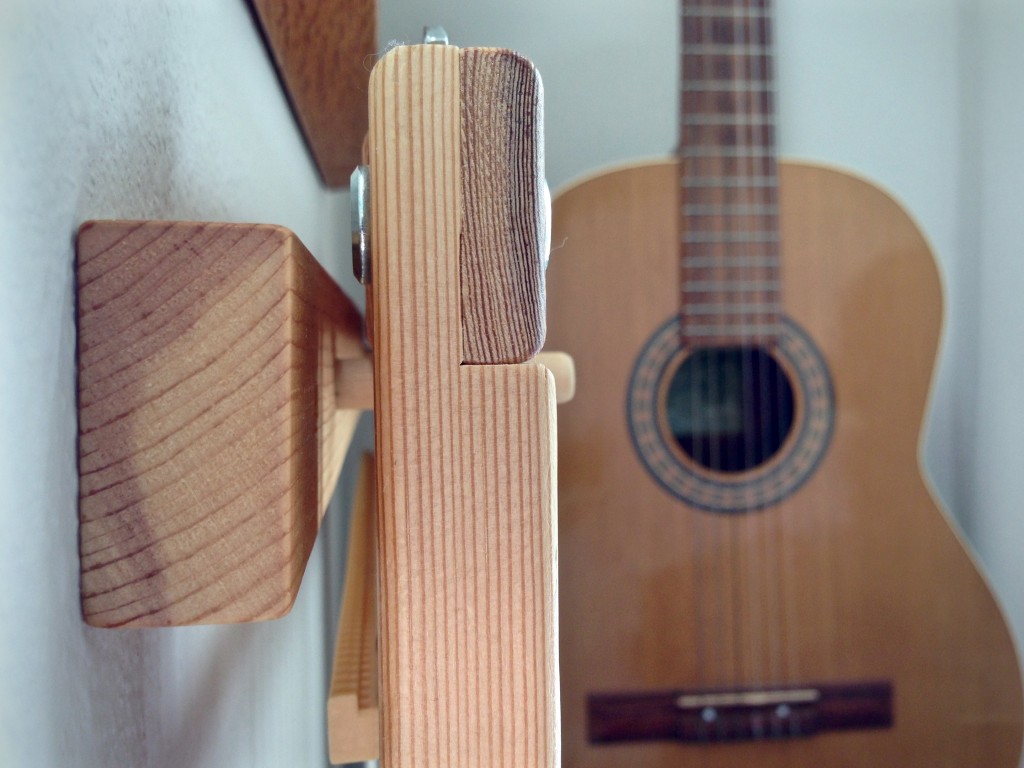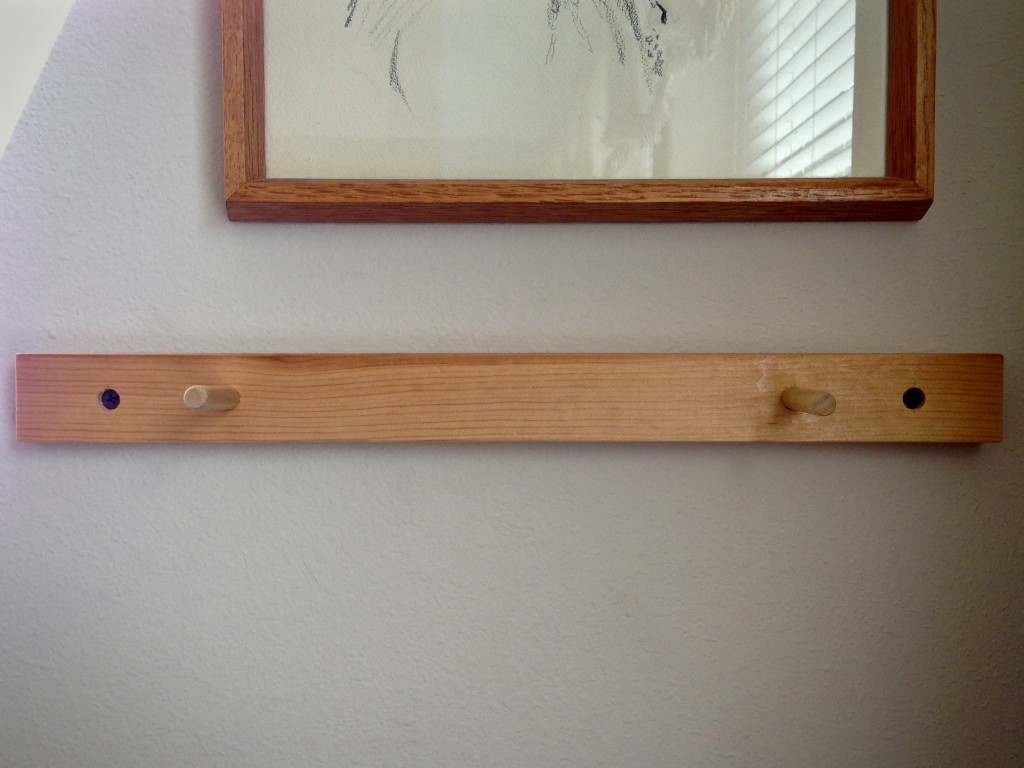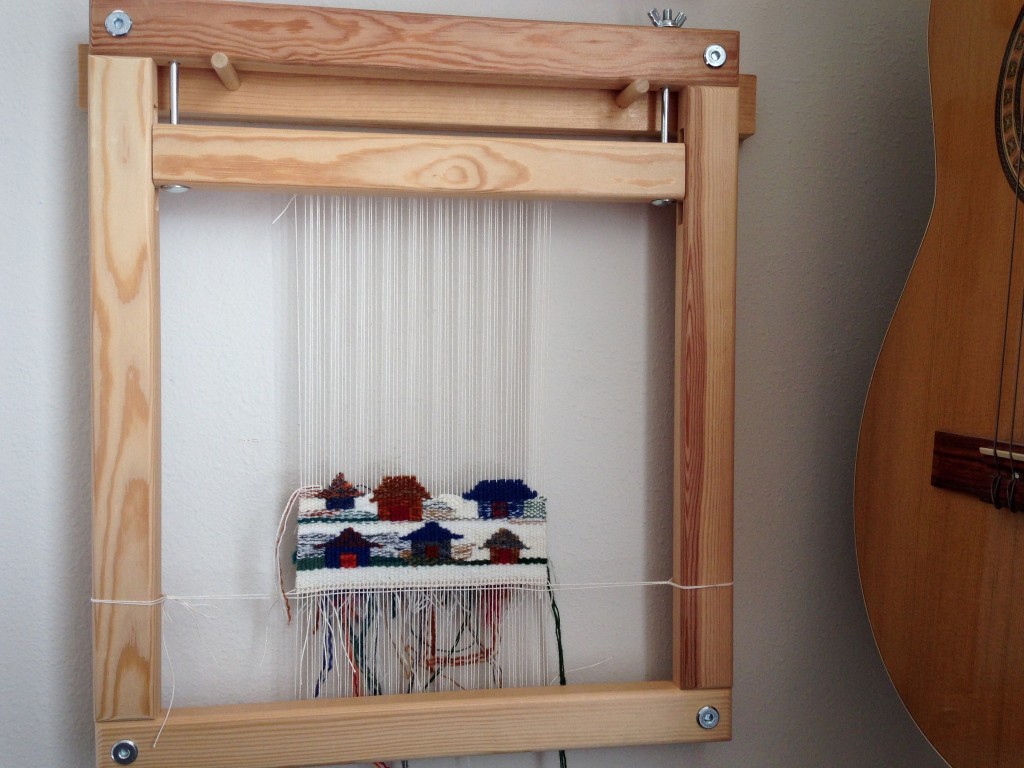 May you have reminders to practice your art.
In progress,
Karen