I desperately want to unroll this tapestry so we can see the whole thing. The tapestry and its linen header are finished. But it's not quite time to cut it off. First, I am weaving the rest of this beautiful linen warp. Not another tapestry, just a lacey rosepath weave using a tomato orange 6/1 tow linen weft.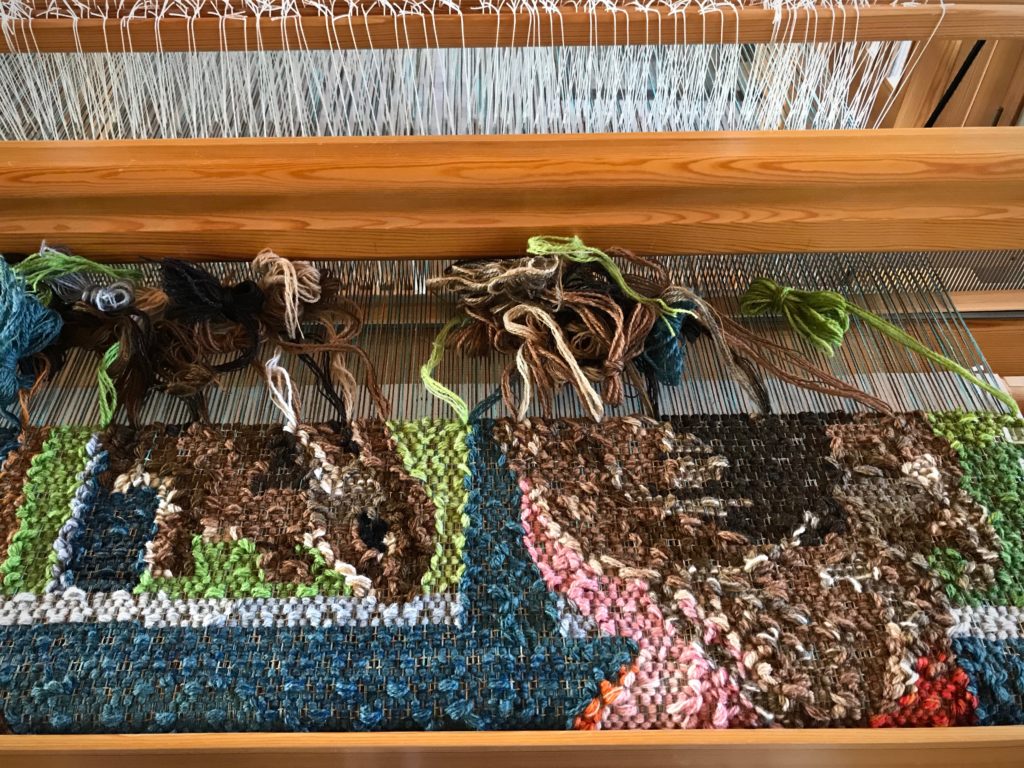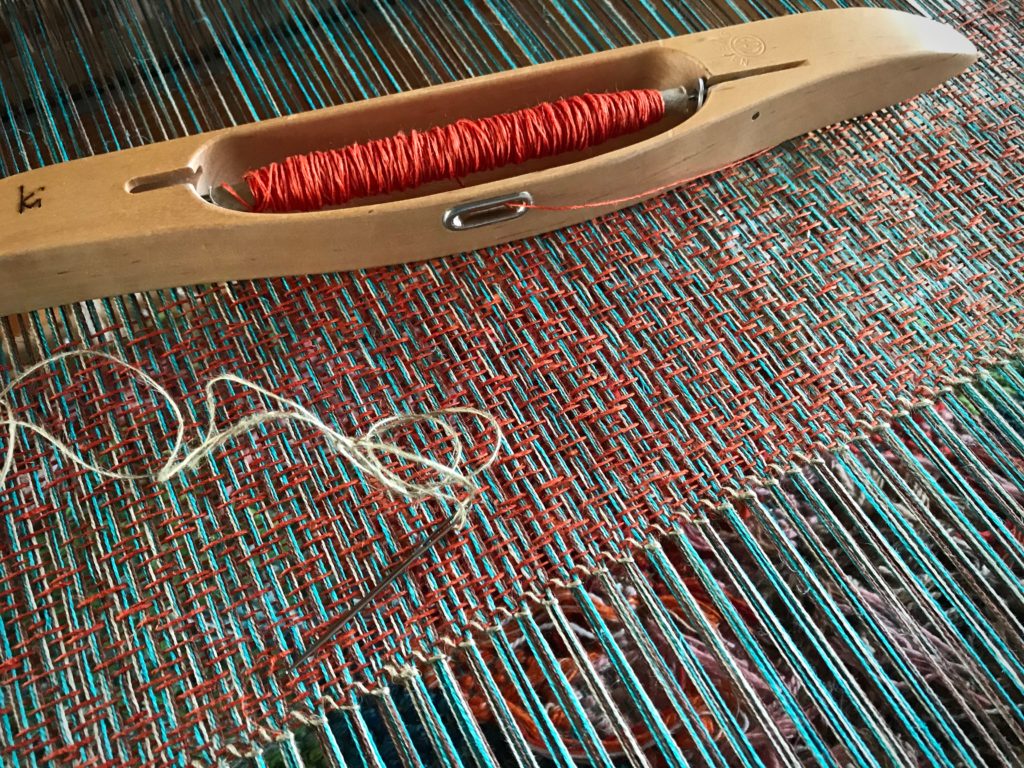 It won't take much time to weave this off, especially compared to the slower process of weaving the tapestry. Hemstitching, which does take time, will help keep this loosely-woven piece from unraveling when the warp is finally cut off. Soon enough, we will enjoy the full view of the completed Siblings tapestry.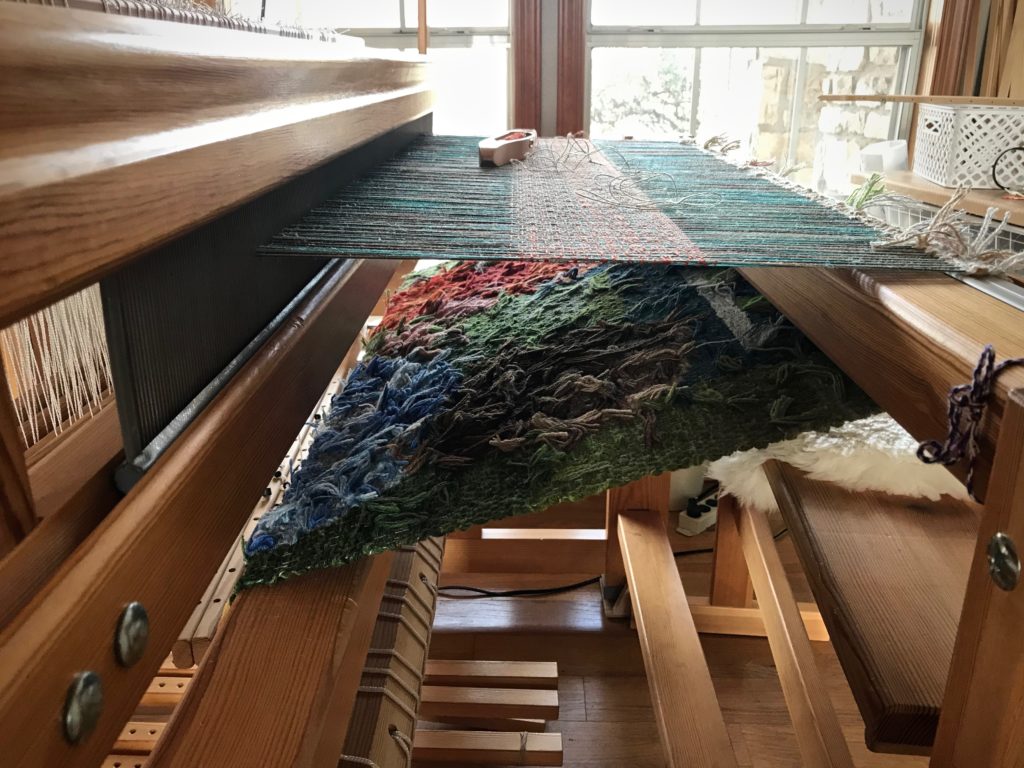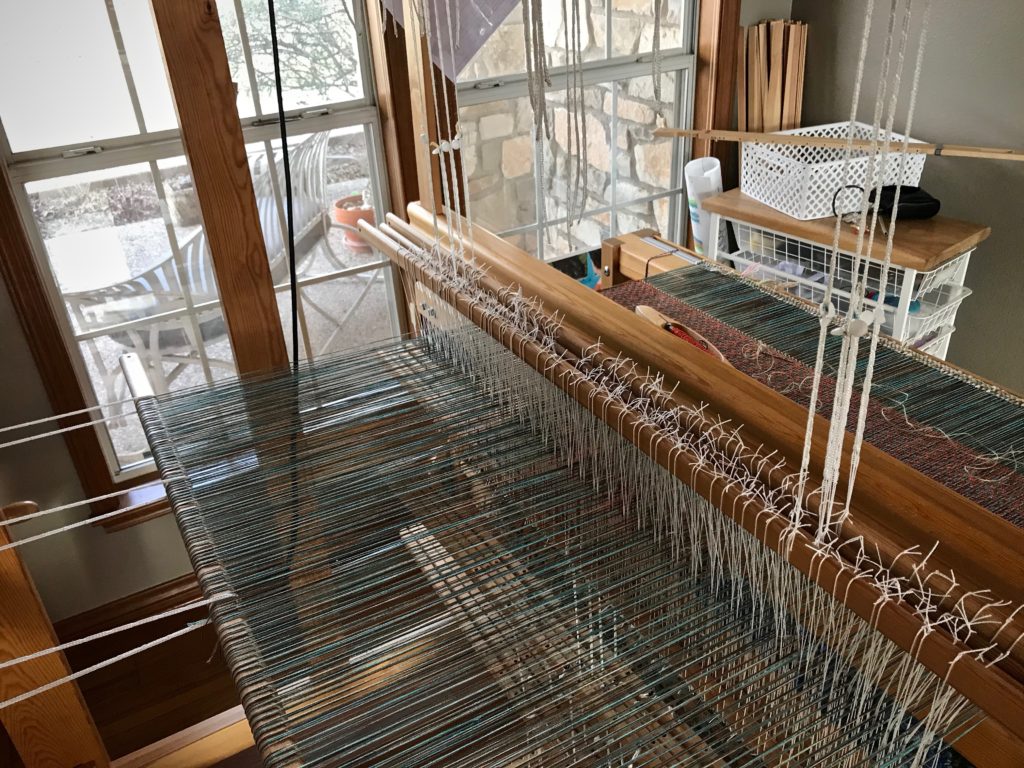 Time. We all have it. And yet none of us knows how much of it we have. How many days have we been given? We don't know. Time is temporary. Imagine a place where time isn't measured. That's heaven. Our short time here is but a pilgrimage to another destination. Our trust in Jesus opens heaven's doors. In the meantime, the Grand Weaver's warp will be woven, and not wasted, to the very end.
May you complete your pilgrimage in the time you've been given.
Blessings on your journey,
Karen