This may be the most difficult thing I've woven so far. It has been compelling, rewarding, and especially difficult to weave this tapestry. I can't tell you how many times in this process I have said to myself, "What was I thinking?!" Yet, at the same time, I can truthfully say it's been a joy.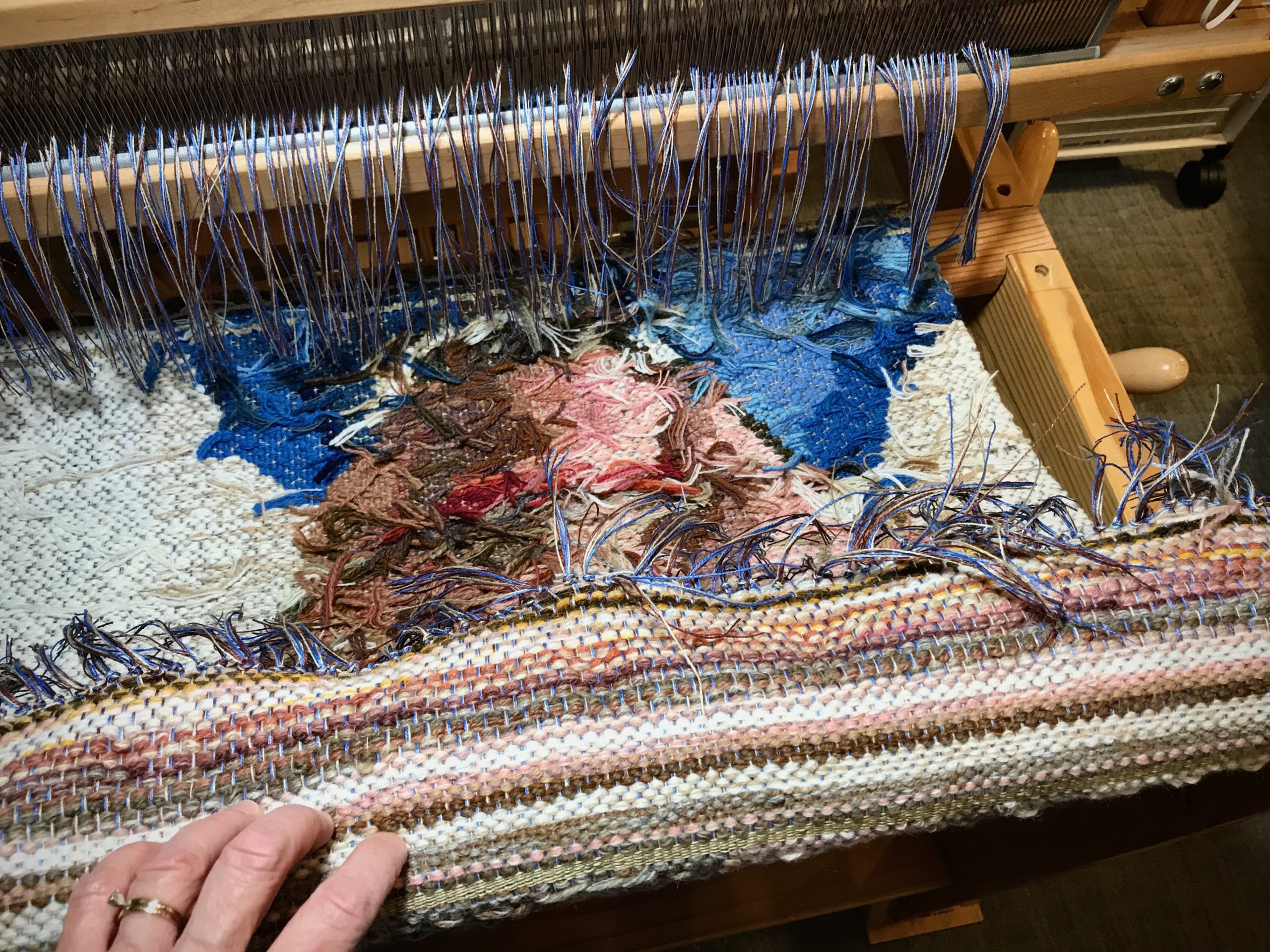 How does one weave a portrait of her mother? With many hours of reflective thinking — a play on words, since I probably reflect my mother's attributes more than I know. At long last, as the maker of this portrait tapestry, I am cutting the warp ends to release the cloth from the loom. I still have finishing work to do, and then comes rest.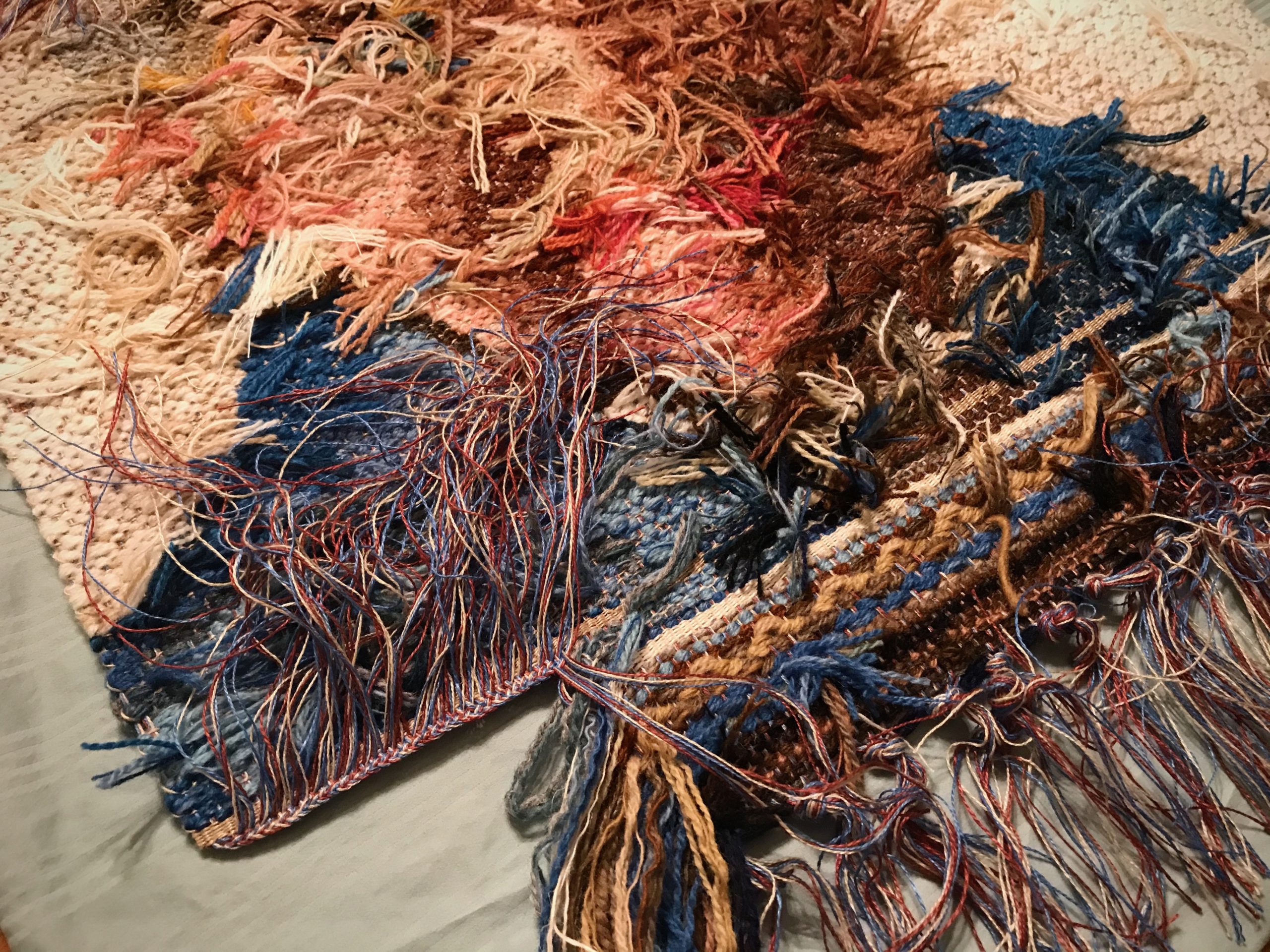 The Lord God is your Maker. We worship him by allowing his master-weaver hands to do the weaving, and we willingly conform to his ways. When he is finished, his hands finally rest. And then we hear the invitation we've been waiting for. Enter your Maker's rest. And the Kingdom of Heaven welcomes another tapestry Master-piece.
May you allow yourself to be woven.
With reflection,
Karen