Documenting your work for repeatability is valuable for any any step-by-step process. With the Lizard tapestry I learned how to do the finishing, including the backing. By the time I was ready to put a backing on the Siblings tapestry, I had limited recall of that first experience. Now that Eye of the Beholder is ready for backing, I need help again. Fortunately, I made note of every detail while constructing the backing for the Siblings tapestry. So, this time I have the benefit of written and photo documentation. No guesswork!
How to Document Your Steps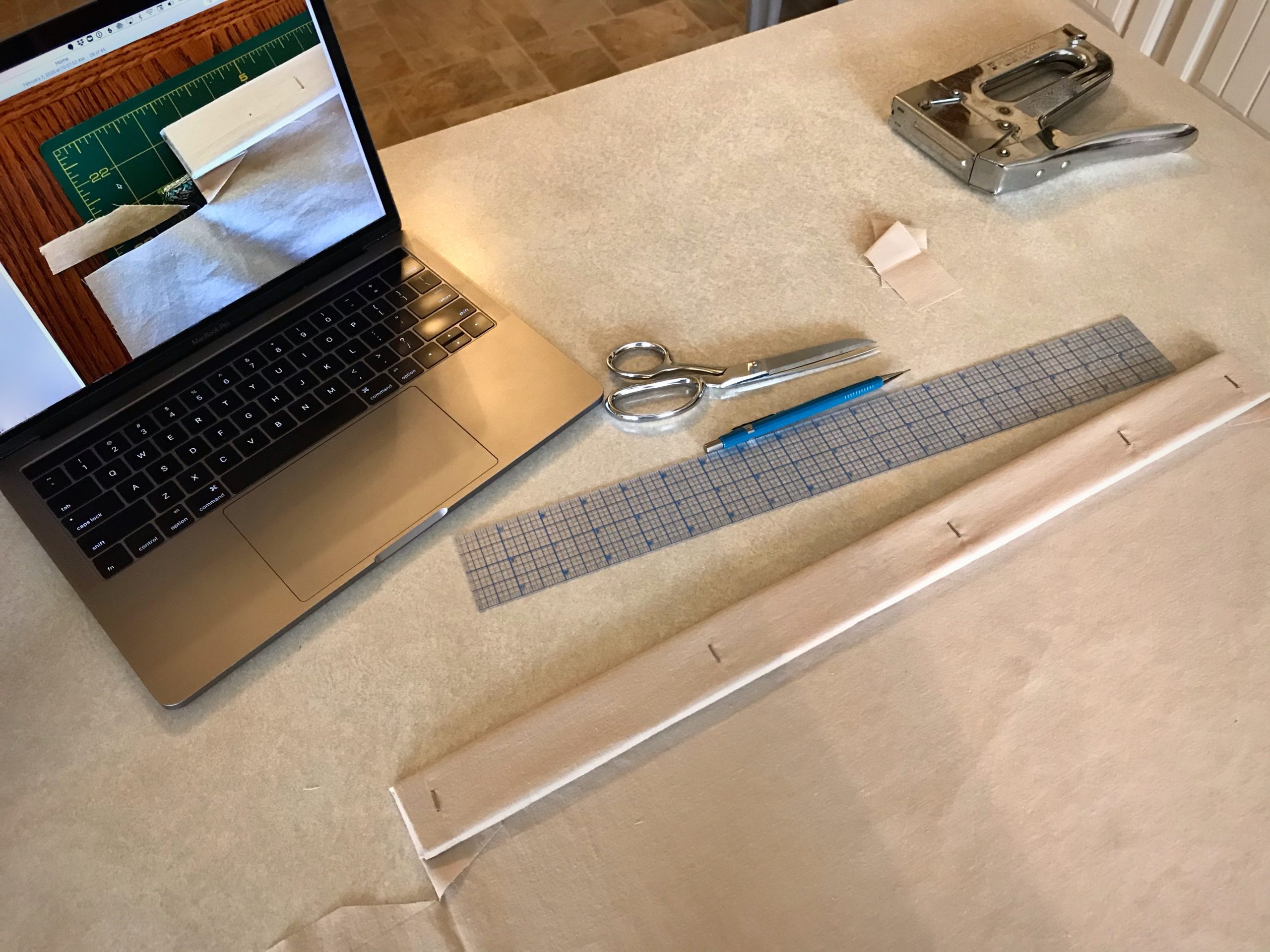 Do research. Gather your notes, search resources, and get advice from experienced weavers regarding the process you want to document.
Outline the steps. Write out and number all the steps as you understand them. Doing this before you start helps you think through the entire process.
Refine the steps. Begin working through the steps in order. Adjust the steps as you go. You may need to add or eliminate steps, or change the order in which they are done.
Make it visual. Take a photo of any step that benefits from visual clarification.
Finalize. Simplify and clarify the instructions in every step as if they are meant for someone who knows less about this process that you do. Remove redundant and/or unnecessary photos.
May you remove guesswork as much as possible.
All the best,
Karen