This is the moment we've been waiting for! We finally get to see the whole tapestry. This lizard has given me quite a ride! I have learned plenty. Things I'm happy with myself about, like drawing a cartoon from a photograph, following the cartoon details, making and keeping track of butterflies. And some things I'd like to improve, like choosing colors that give the best contrast, managing the cartoon under the tapestry, and choosing where to pick the floats. I'm eager to do four-shaft tapestry again so I can learn some more!
I wove the fringe into an edging, ending with a small braid. Next, I will tack the edging and braids to the back, clip weft tails on the back, and sew on a backing fabric. And then, I'll find a special place to hang this Lizard tapestry in our Texas hill country home, just a half mile from the place I saw and photographed the cute little green anole in the first place.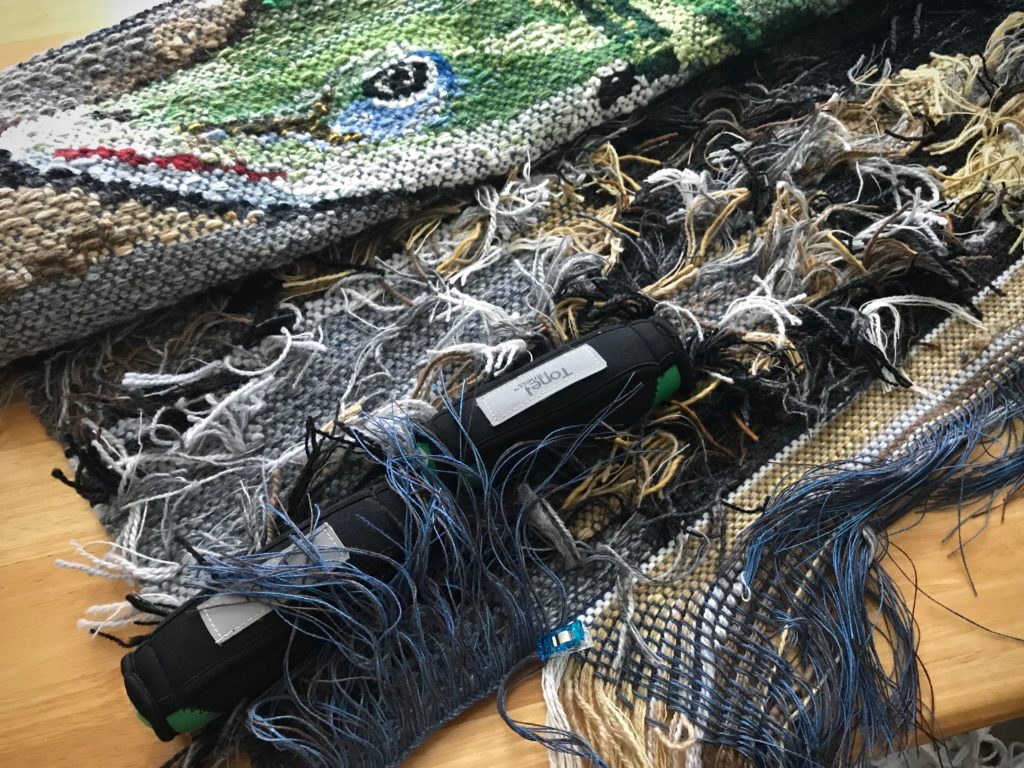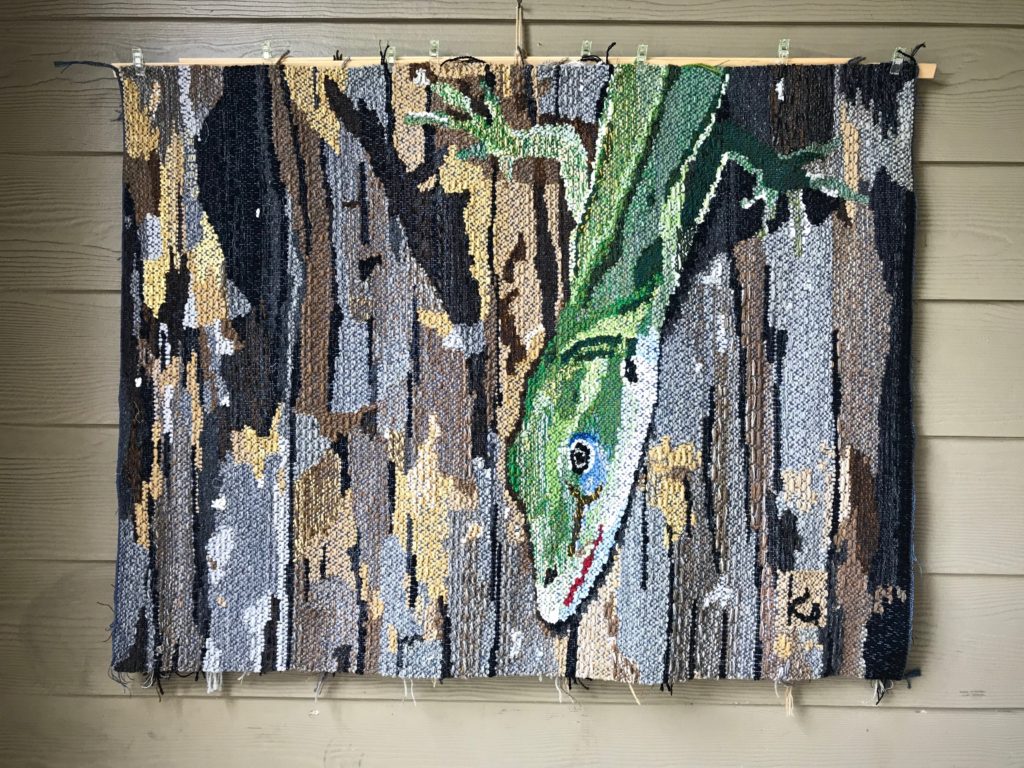 May your learning experiences take you for an exciting ride.
Happy Weaving,
Karen
~Change Is Coming~
With Steve's approaching retirement, I am implementing some adjustments for Warped for Good. Friday posts will become less frequent, and by December you will receive new posts only on Tuesdays. Today is my final Quiet Friday post, something I've enjoyed doing once a month for the five and-a-half years Warped for Good has been active.
I invite you to continue joining with me on this weaving journey at Warped for Good!