Five centimeters is not very far! That's all that's left of this Lizard tapestry. I expect to cut it off in a day or two. What a delight this first attempt at four-shaft tapestry has been!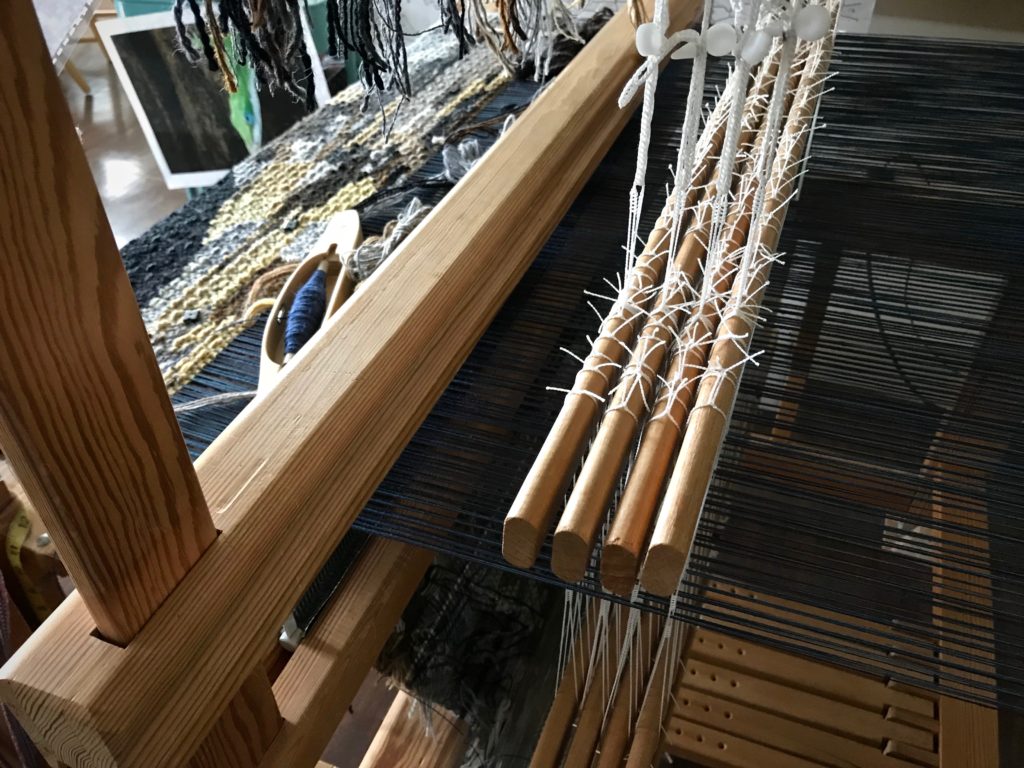 Nobody makes a masterpiece on their first try. It takes practice—lots of it. And that's something I'm eager to do. The experience has been richly satisfying as a weaver. I am invigorated by the challenge of paying attention to a cartoon, and then watching the image grow on the loom. It's like painting by number, only better. I get to "make" the paint with multiple strands of yarn.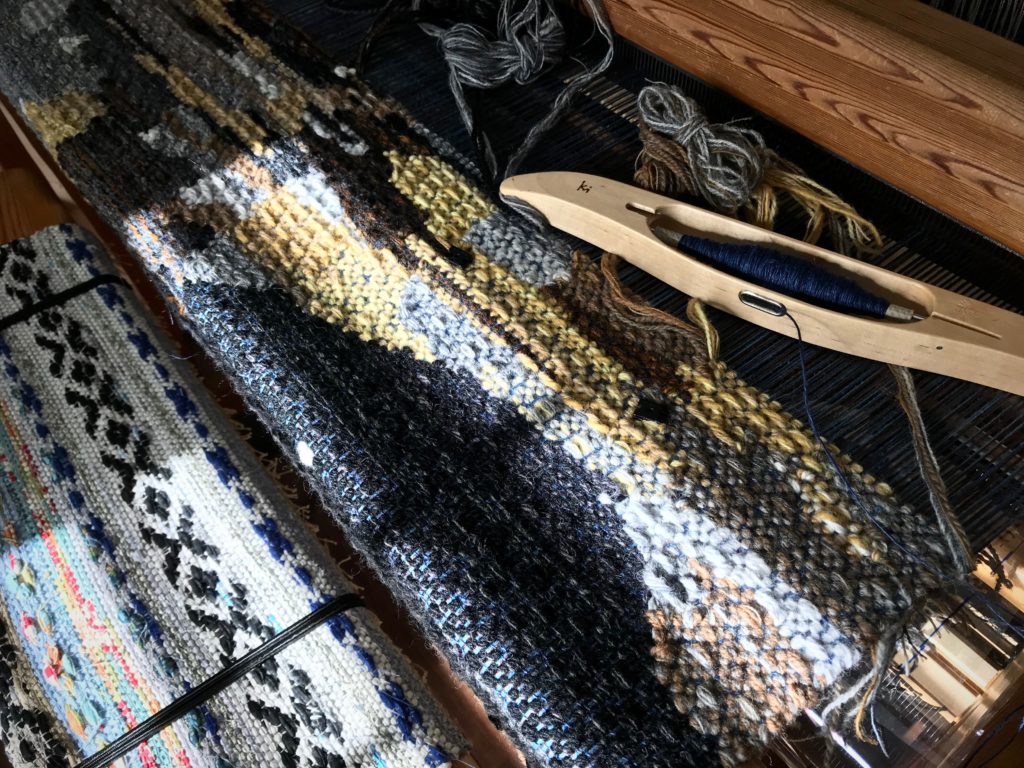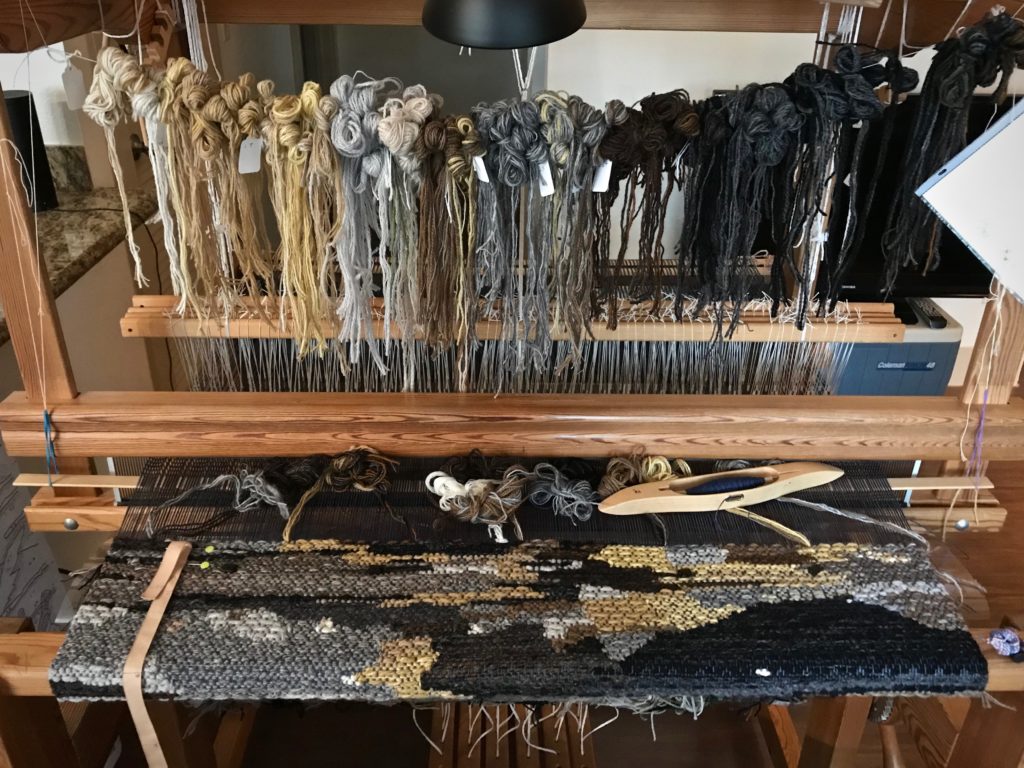 We need something to guide us. We need to align our lives with a sure standard of truth, like matching up the image being woven with the center warp end, so we won't drift off course. Pay attention to the truth. There are persuasive arguments and countless opinions, but isn't it truth that helps makes sense of reality? God opens our eyes and hearts to see truth. And as we pay attention to truth, and align with it, we get to experience the amazing view of his tapestry being woven all around us.
May you know when to pay attention.
Happy weaving,
Karen