Cutting off is like reading the ending of a good short story. Even though you are eager to get to the end, when you reach the final paragraph it seems to soon for the story to be over. Fortunately, even though I am cutting off these happy blues, I still get to enjoy the fabric a while longer as I bring it through the finishing process.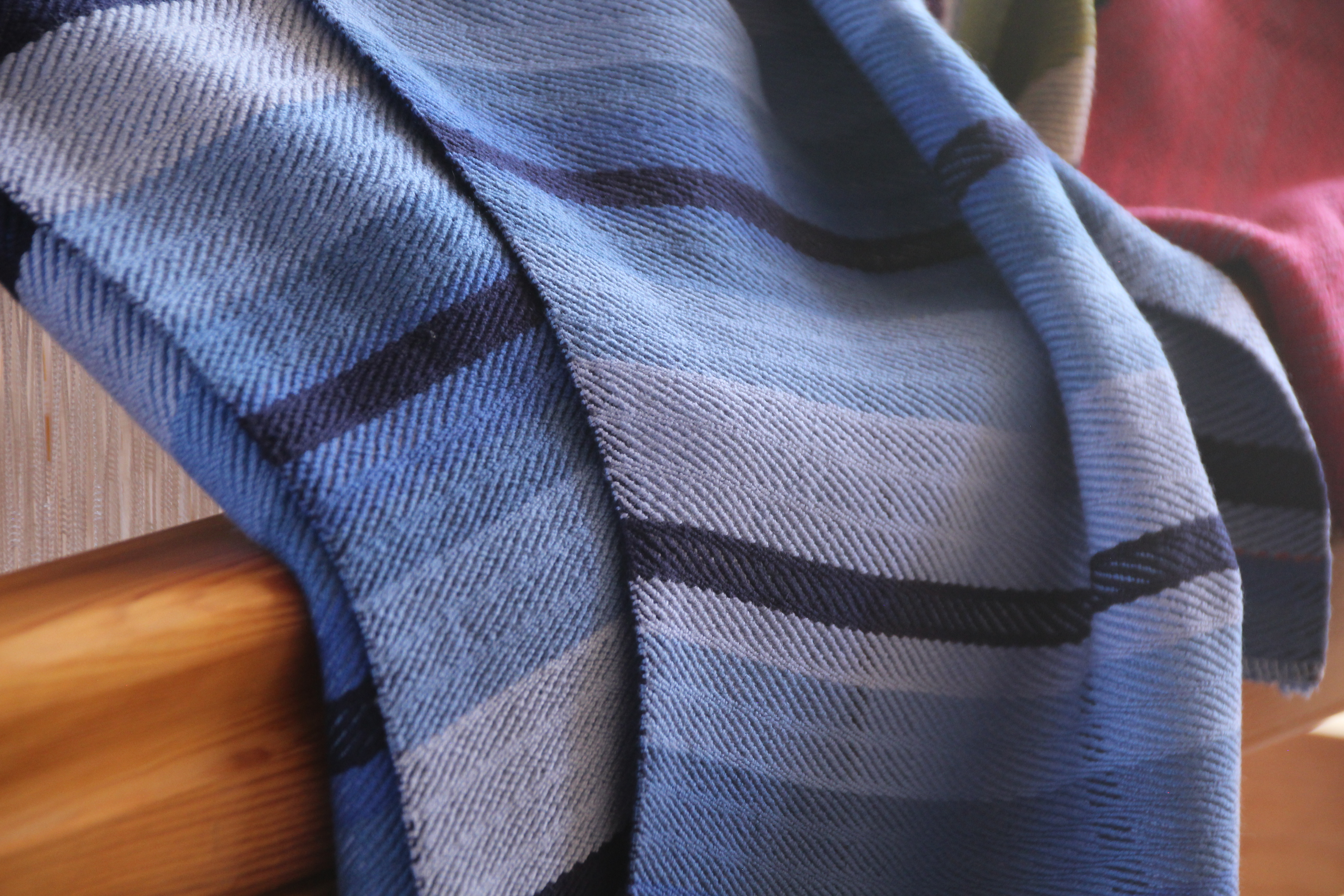 The 8/2 cotton fabric is woven, washed and dried (multiple times), and ready for its final step. I will cut and hem individual pieces to be used as covers for the arm rests and the headrest for my mother-in-law's recliner. I can't think of a better place for this story to end up.
Enjoy this little video slideshow of the making of this cloth:
May you keep starting and finishing good stories.
Love,
Karen