I intended to weave this part quickly, and move on. But when I noticed I could see the end of the warp I changed my mind. I'm going to do something that will slow me down—inlay. It's something I've been thinking about doing. Now's my chance before I run out of warp.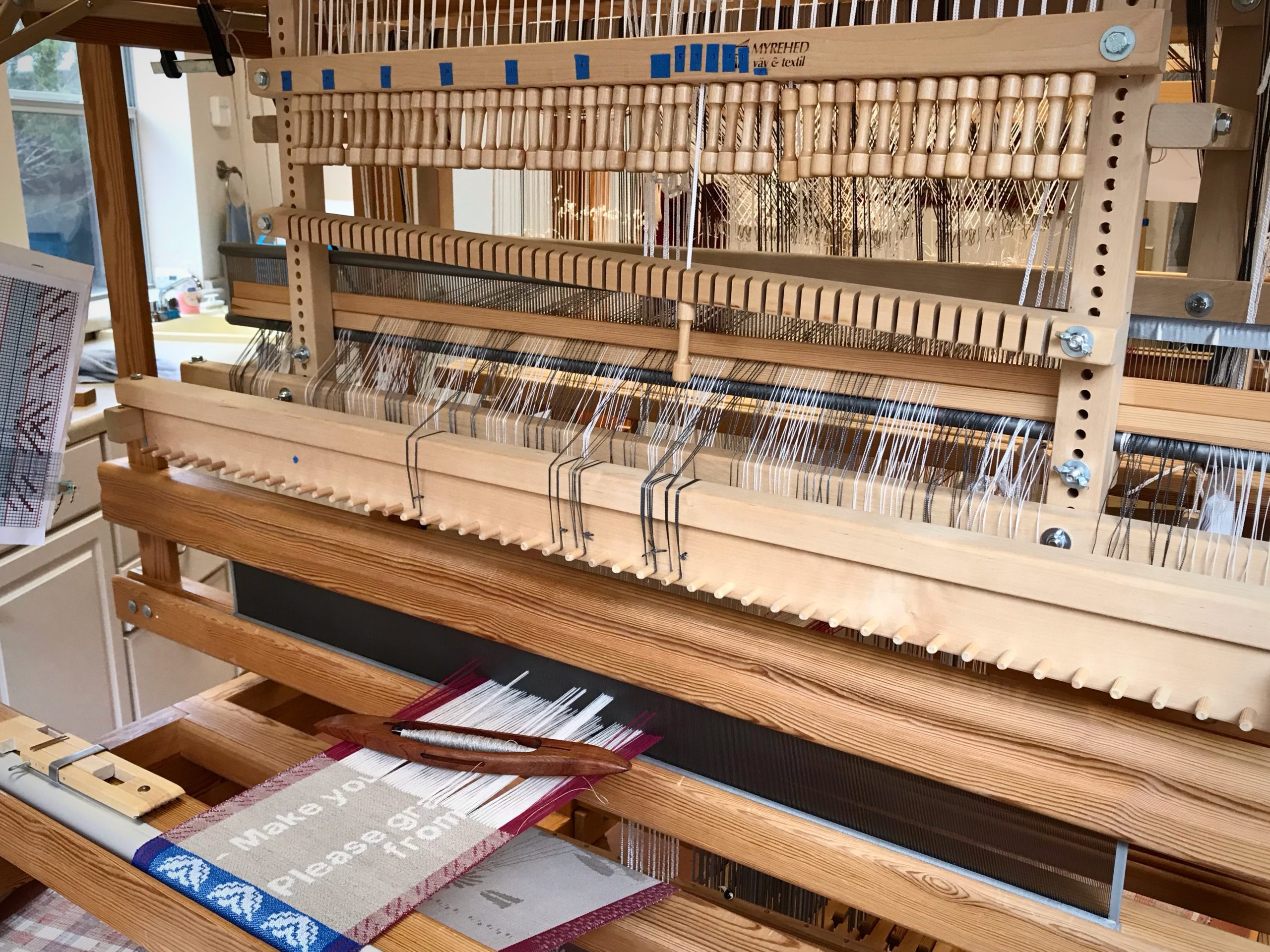 I am adding blue 16/1 linen inlay to the center motif. The same color blue is laid in at the center motif on the side borders, as well.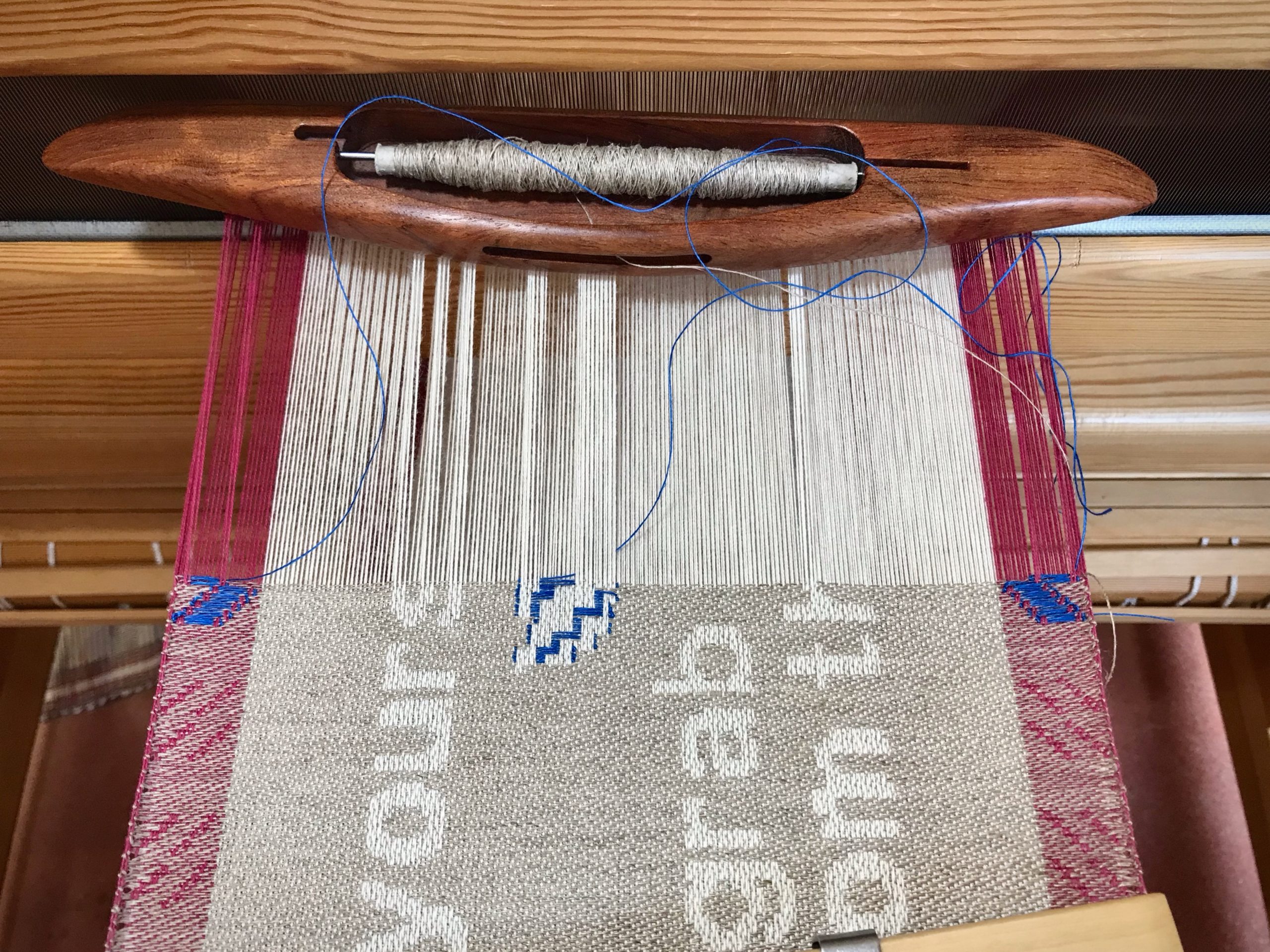 Draw the pull-handles for the borders – draw single unit cords – throw the shuttle – lay in the blue thread – throw the shuttle and lay in the blue thread two more times. Move up one row on the chart, and follow the same sequence as before. Ever so carefully, learning as I go. Delightfully slow as molasses. Intently paying attention, and thinking about what I would do differently next time.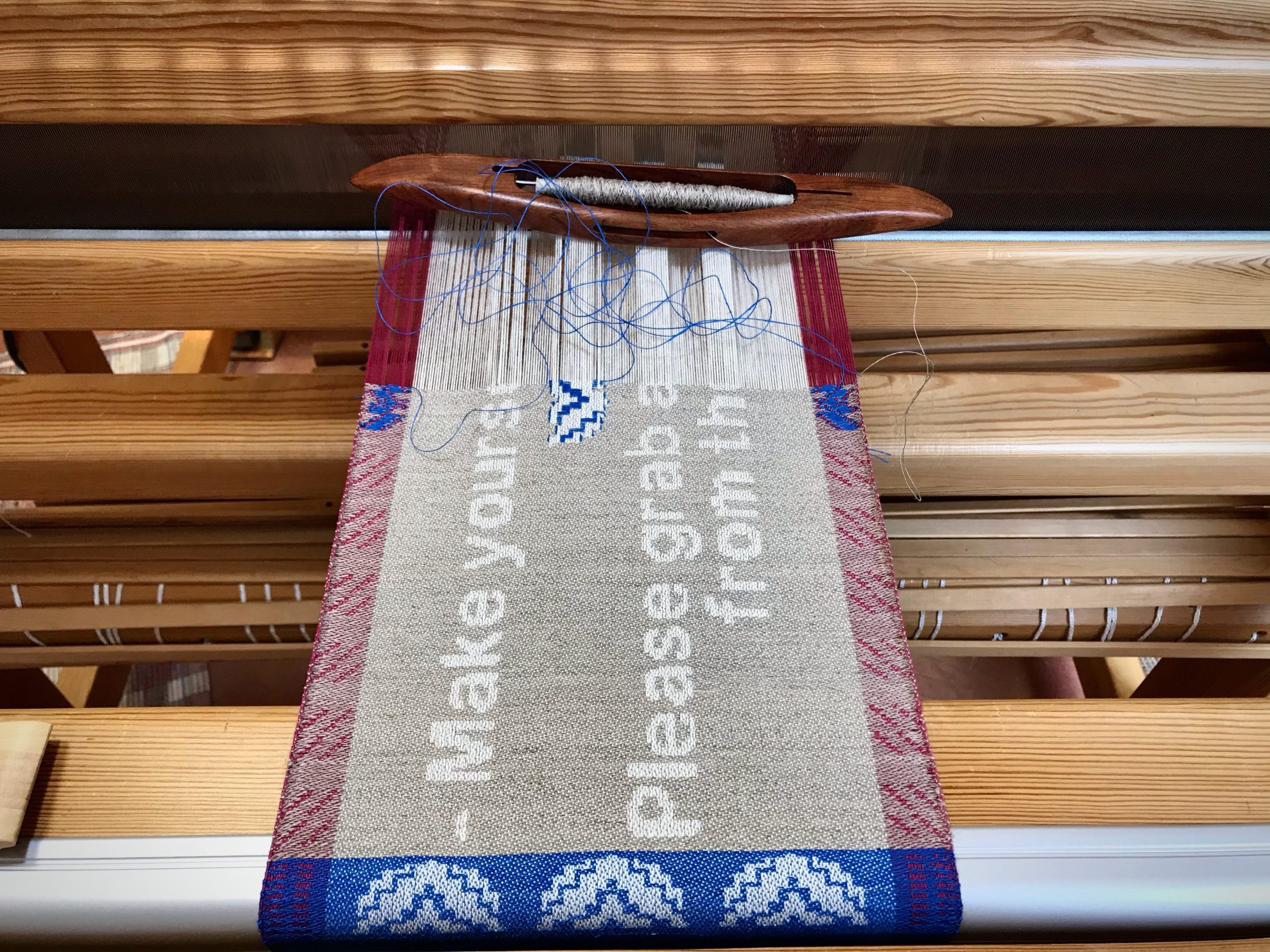 Changing your mind changes your direction. When the Lord sees our thoughts turning in his direction, he reveals more and more of himself to us. Like small lines of color added a row at a time, the image becomes more and more distinct. With the warp we have remaining, there is still time to see the Grand Weaver's image woven in us.
May you know when to change your mind.
Making room for Jesus,
Karen