Nothing about the original draft is incorrect, but when I wrote it in pencil on my planning sheet, I transposed one. little. thing. The threading key. "X = plum; black square = other colors." Exact opposite of what is written in the draft from The Big Book of Weaving, by Laila Lundell. (See When You Misread the Threading Draft, where I discover my dilemma.)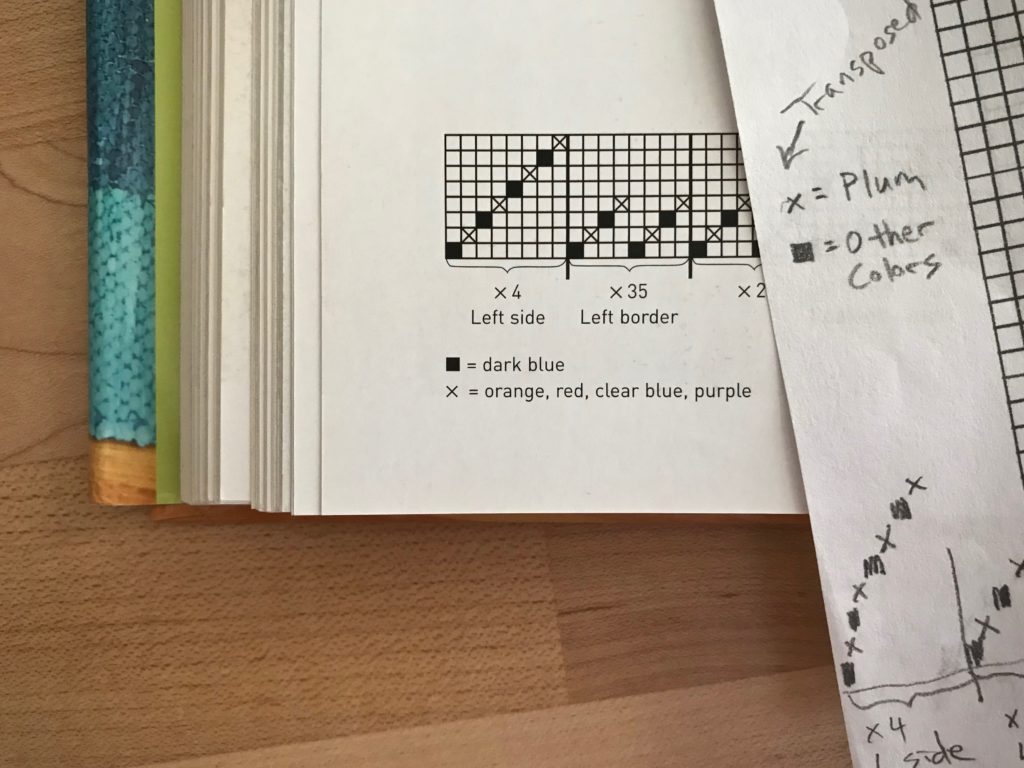 Thanks to Fiberworks weaving software I am working out a solution. I adjusted the tie-up, so the treadle tie-ups on the first, third, fifth, and seventh shafts trade places with the tie-ups on the second, fourth, sixth, and eighth shafts. It works. And now, the one little threading error that is clearly visible seems like a breeze to correct!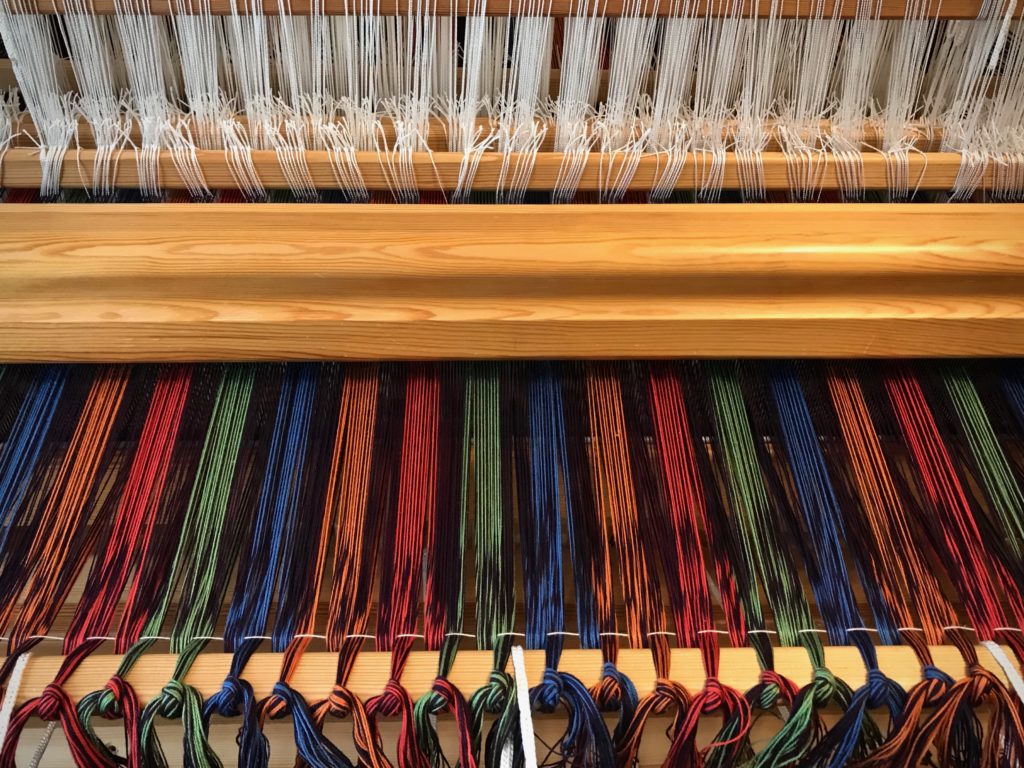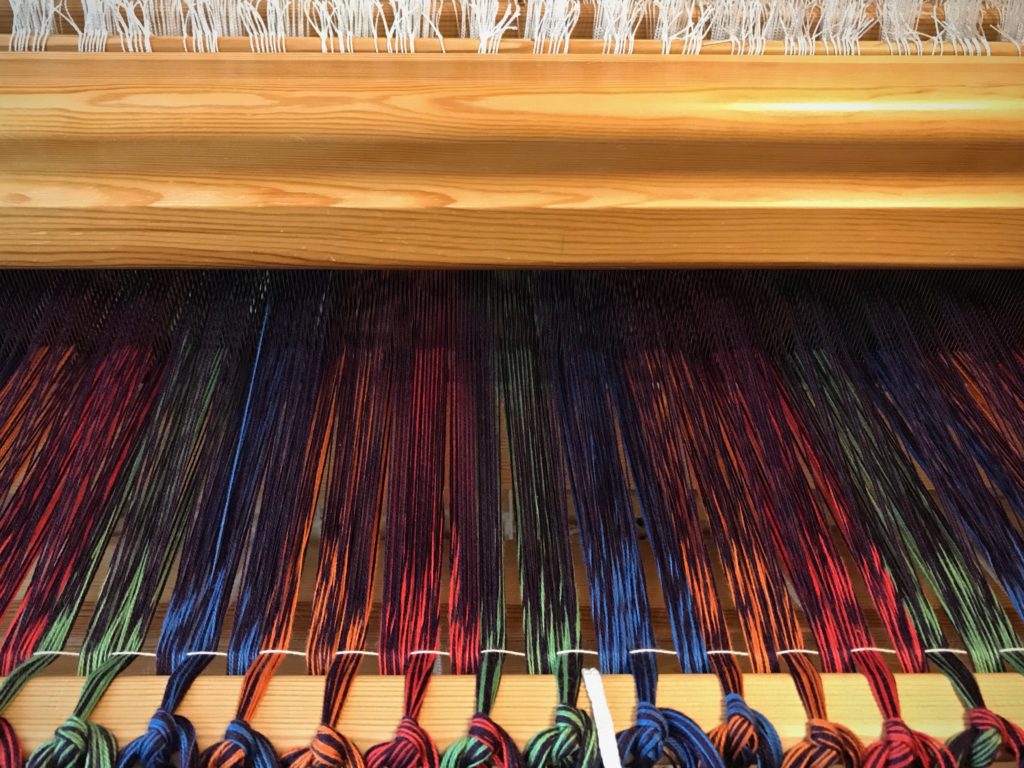 There are times when my whole perspective needs an adjustment. It's time for love. Love adjusts our view. At the heart level, love brings about changes in us. It re-sets our attention and motivations. Because God loved us, we can love, too. We don't see, understand, or know everything now, which shows how incomplete we humans are. But the love that heaven knows is something we get to participate in here and now. Our cloth is far from perfected, but our love adjustments give us a glimpse of cloth from another realm.
May you make necessary adjustments.
Love,
Karen