I found sixteen weft colors to audition. And I am eliminating all but six—one main color for each of four towels, plus two border colors. This is five-shaft satin dräll hand towels with an 8/2 cotton warp. Good weft options on my shelves include 8/2 cotton, 22/2 cottolin, and 16/2 linen in various colors. And this time, we have square dots!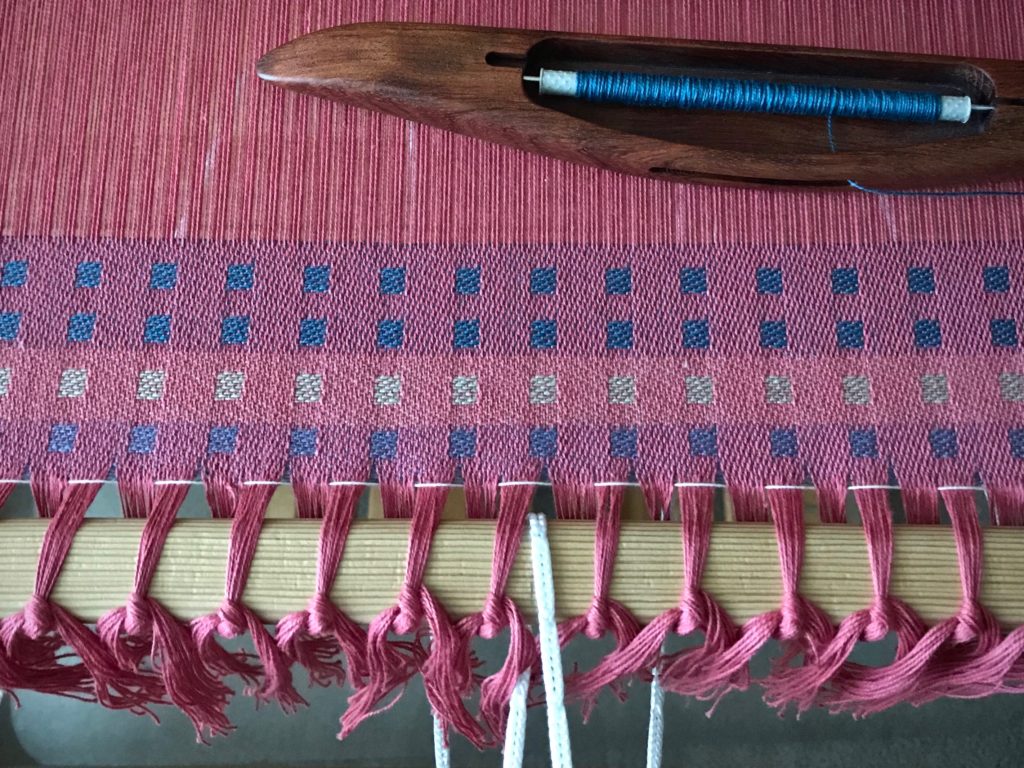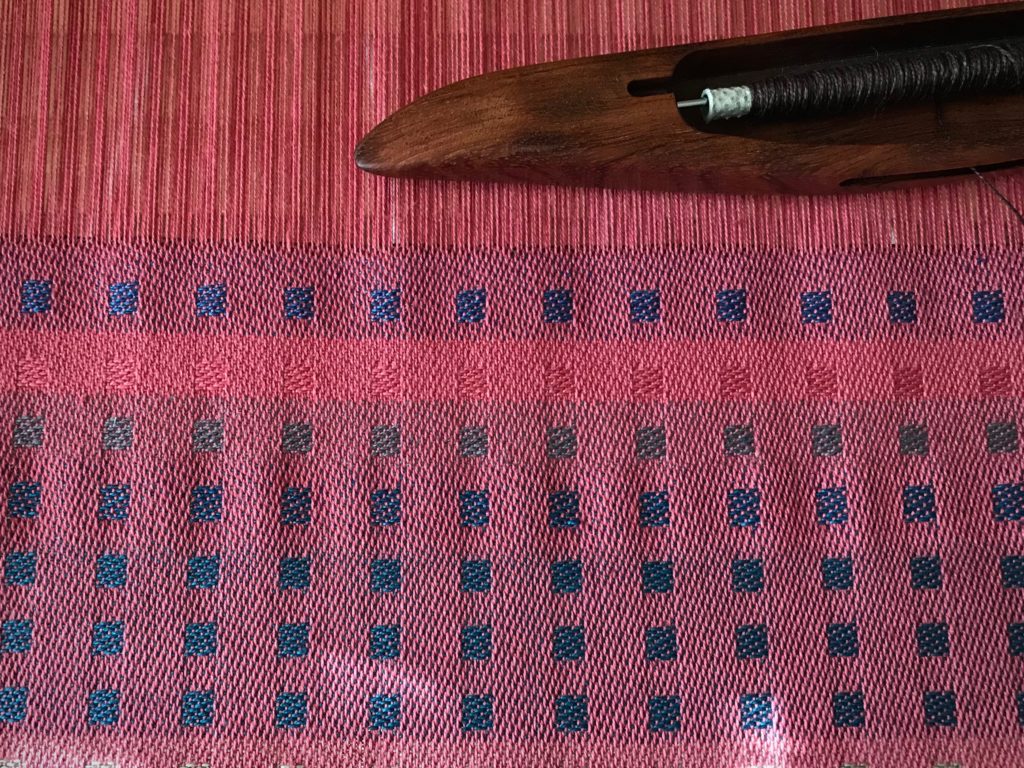 There is one qualification. The colors must fit the color palette of our Texas hill country home. A sample piece of thread doesn't tell me enough; neither does a whole tube of thread. Twisting two colored threads together gives a decent clue, but even that is not enough. When the warp and the weft threads interweave on the loom the true colors are seen. And that's when I can tell you which colors I will keep.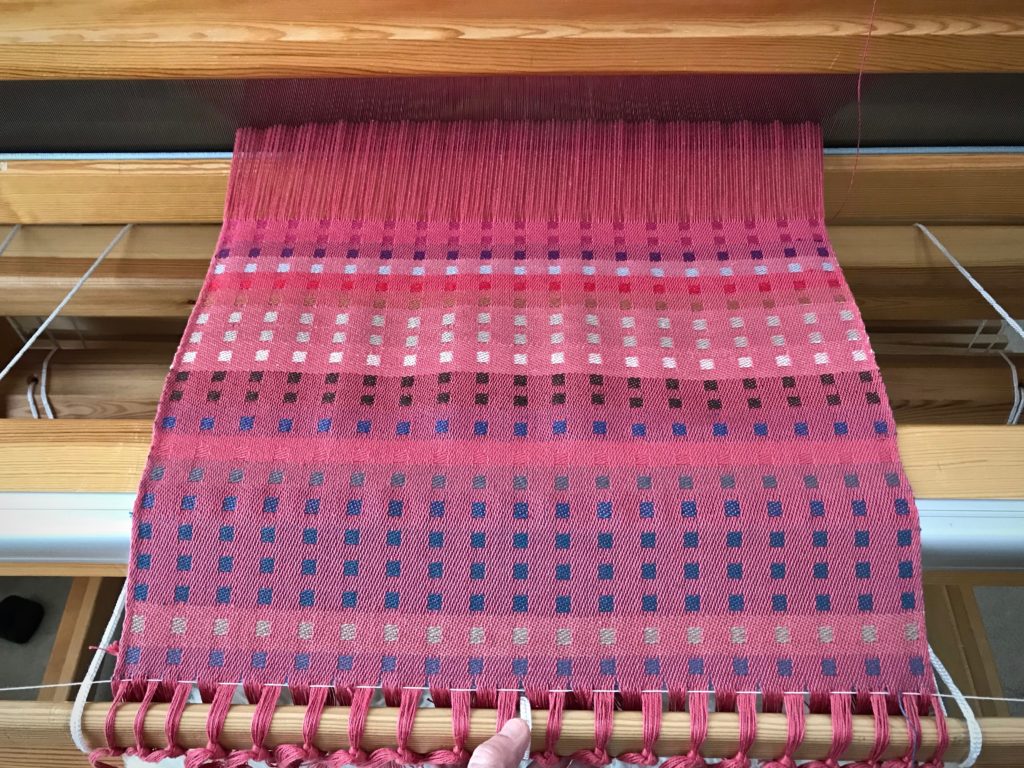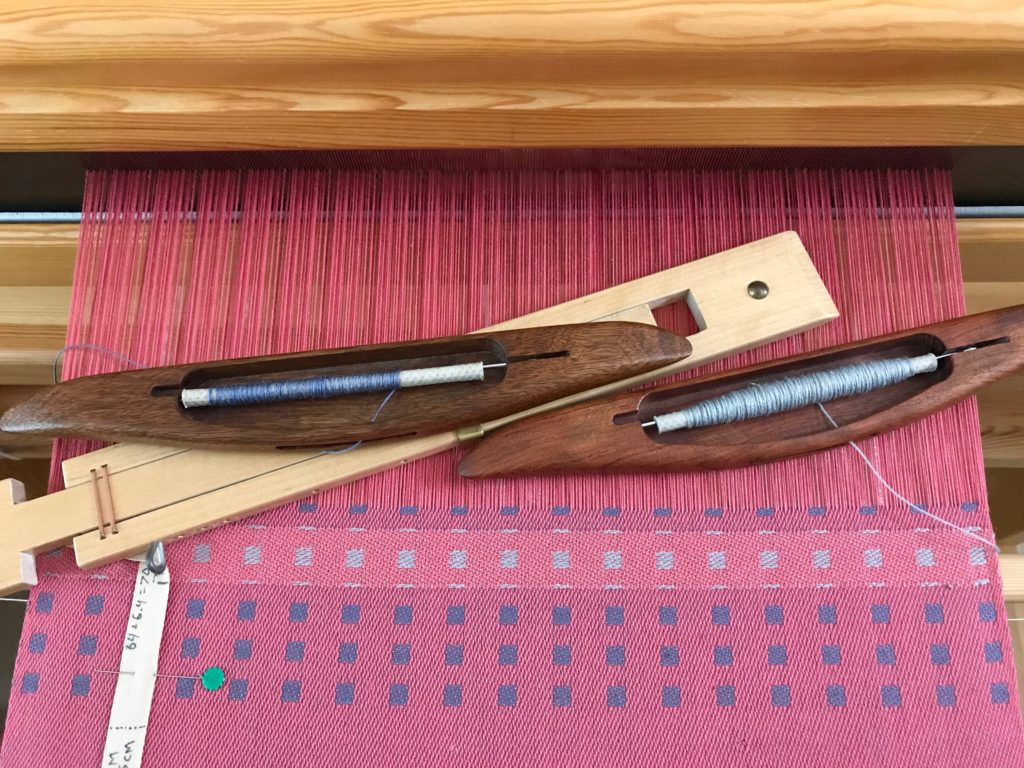 Isn't that the way it goes with truth? Hearing words isn't enough; even extensive hearing isn't enough. Paying attention to what you hear is good, but it mustn't stop there. We need to understand. Hear and understand. The meaning of the words intersect with thoughtful reflection. Truth enters through understanding. And that's when we can see which threads to keep.
May truth be woven into your life.
With you,
Karen