These towels make me think of my father. He was a brilliant architect. As an architect's daughter, I learned to appreciate the interaction of structure, design, and color. This fabric has it all! These towels are also an expression of joy, a prominent aspect of my dad's personality. If you could create a tangible article of jubilation, this would be it.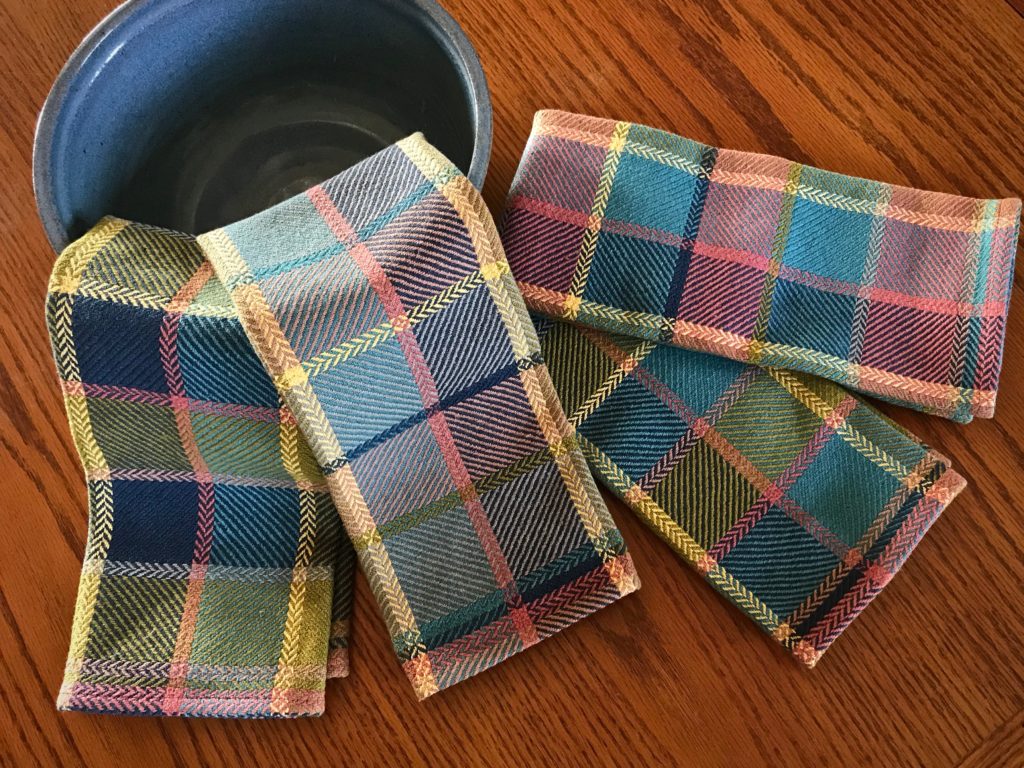 After weaving three towels, I eliminated the floating selvedges. Which one of the four towels do you think was woven without floating selvedges? Leave your answer in the comments. (1 – 4, with the towel on top as #1.)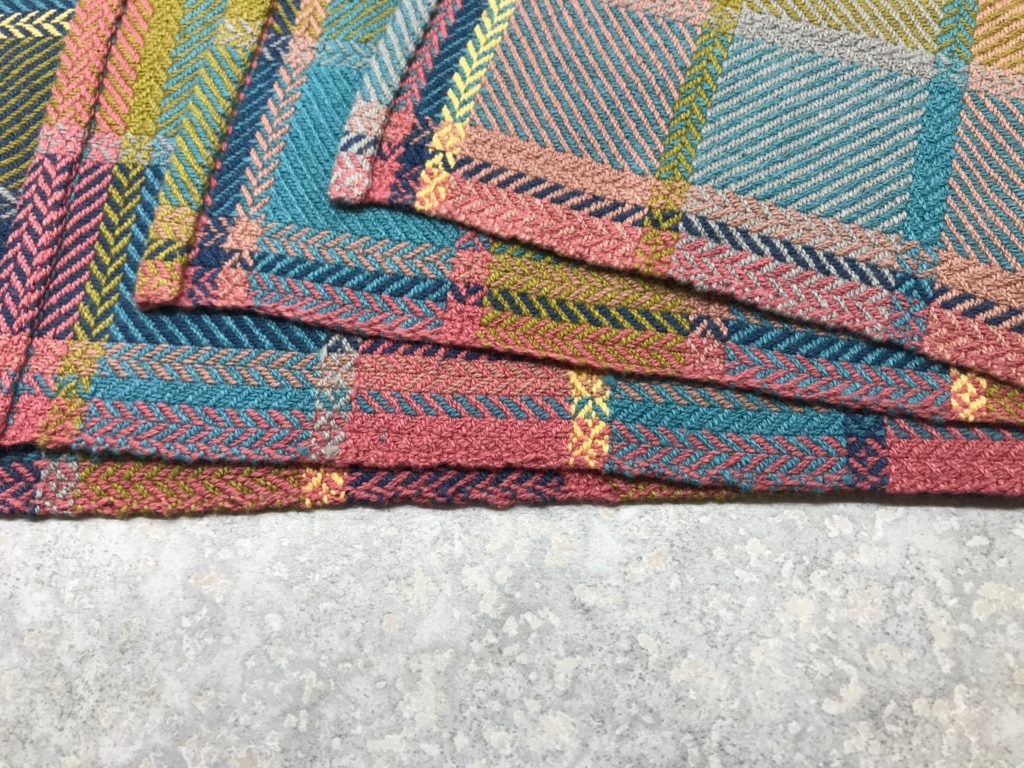 Here's a short slideshow video that shows the process from start to finish:
Jubilation bath towels are up next on the Glimåkra Standard!
May your jubilation rub off on your family and friends.
Happy Weaving,
Karen
---
How do you come up with a design for standout hand towels? Sometimes it's nice to start with someone else's ideas. There is a gorgeous wool throw, designed by Anna Svenstedt, in Favorite Scandinavian Projects To Weave: 45 Stylish Designs for the Modern Home, by Tina Ignell. This Colorful Throw—Reverse Twill makes a perfect template for designing eye-catching hand towels.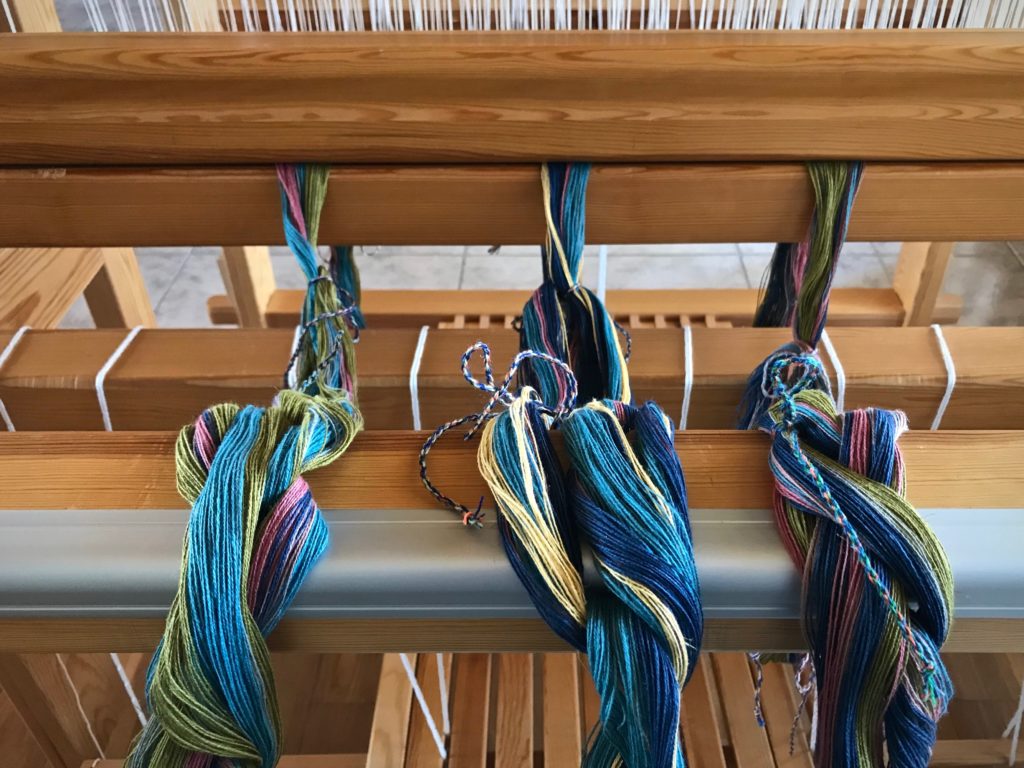 Decisions:
Fiber – 22/2 cottolin for warp and weft
Finished size of towel – 39.5 cm x 63 cm (15.5" x 24.5")
Number of towels – 2 pairs of towels = 4 total
Spacing of warp stripes – add two more narrow stripes at each selvedge to balance the pattern
These decisions enable me to prepare a project plan, make calculations, and write a new weaving draft.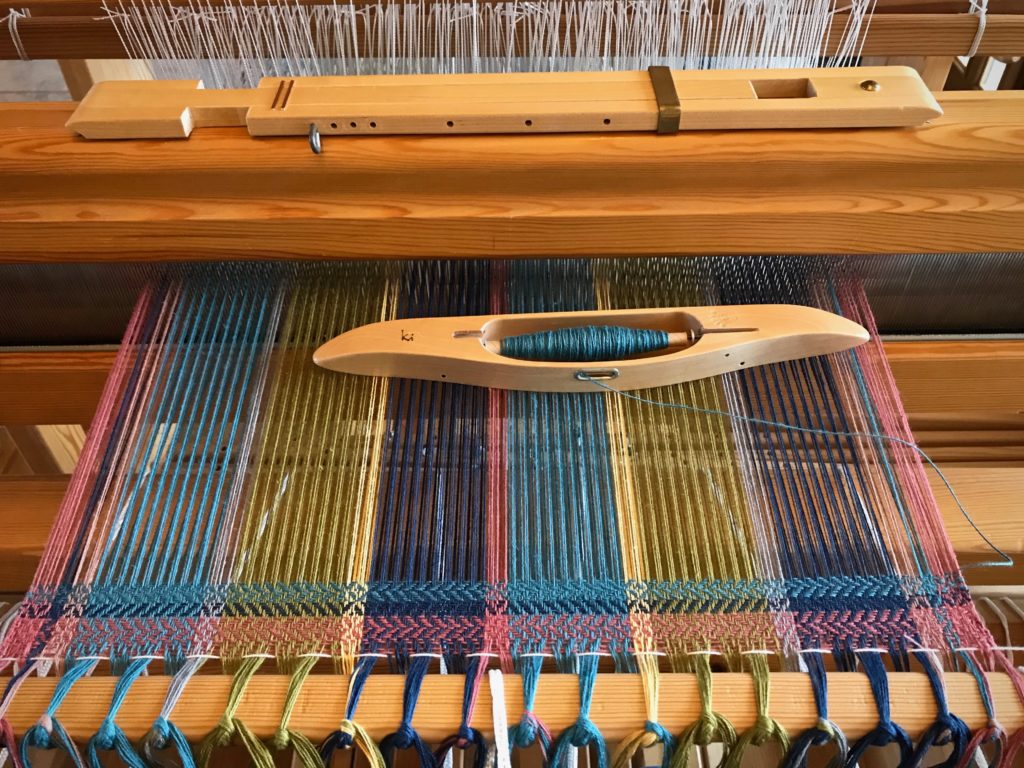 When the loom is dressed, the design process continues as I begin weaving a sample section. This is where I decide what weft colors to use, the spacing of weft stripes, and specific treadling patterns. I add these notes to my project sheet, which I keep at the loom as my weaving roadmap.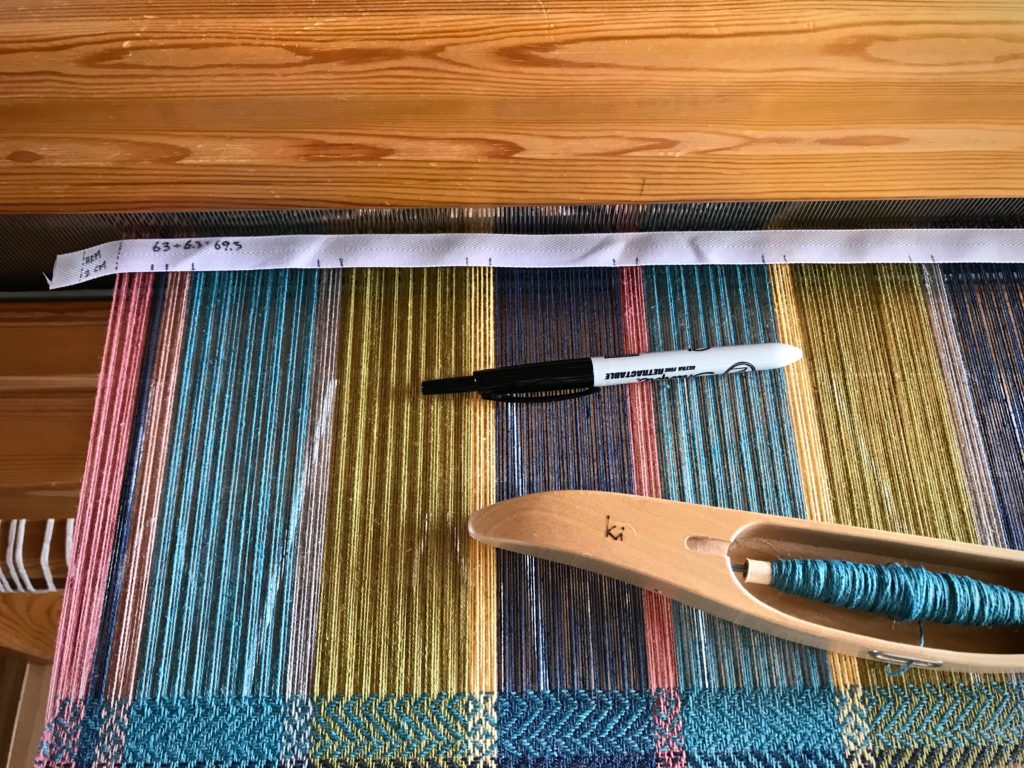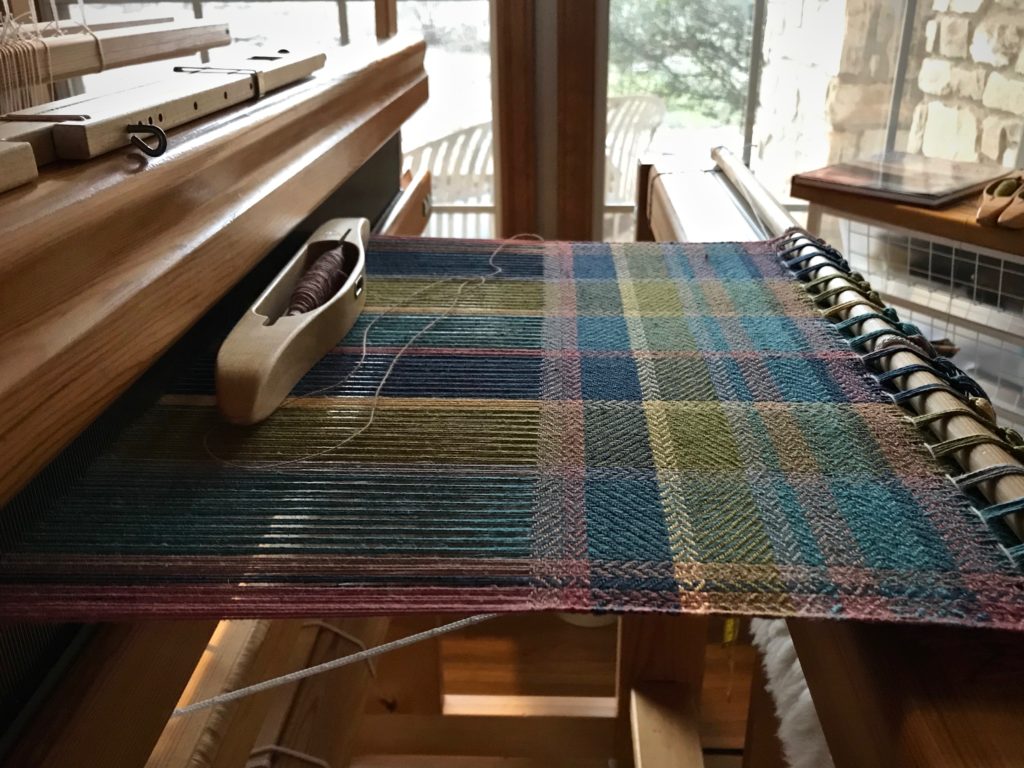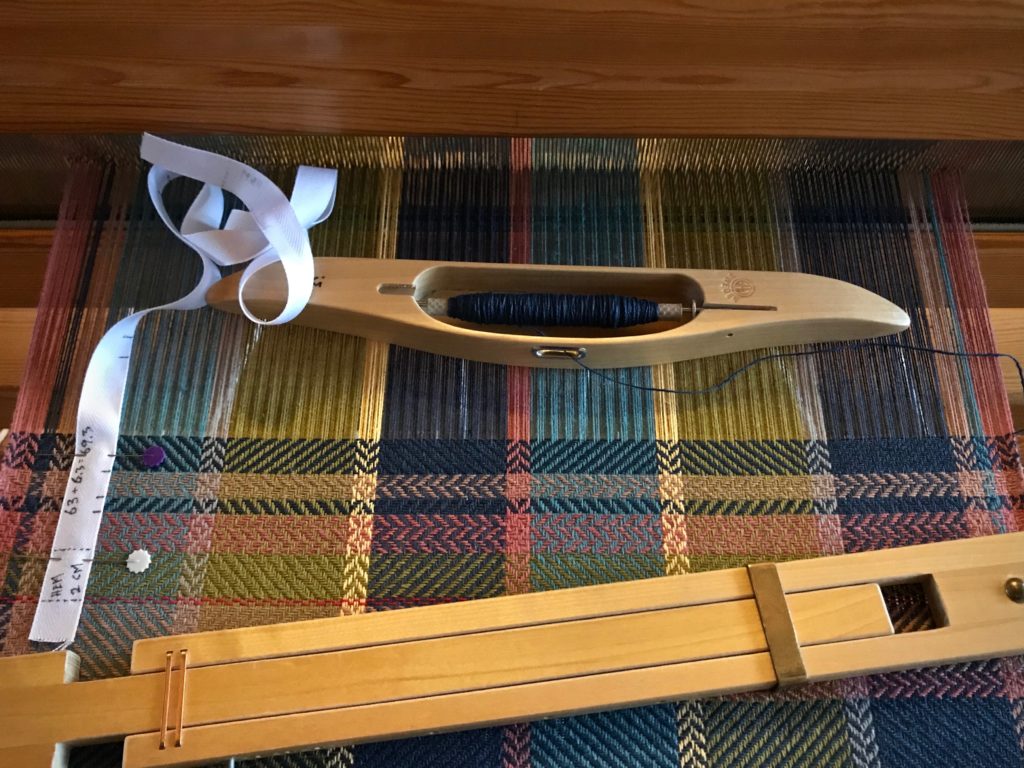 These hand towels are a preview. If they turn out as hoped, I may have to make some bath towels to match.
May your designs stand out.
Happy Weaving,
Karen
---