These towels make me think of my father. He was a brilliant architect. As an architect's daughter, I learned to appreciate the interaction of structure, design, and color. This fabric has it all! These towels are also an expression of joy, a prominent aspect of my dad's personality. If you could create a tangible article of jubilation, this would be it.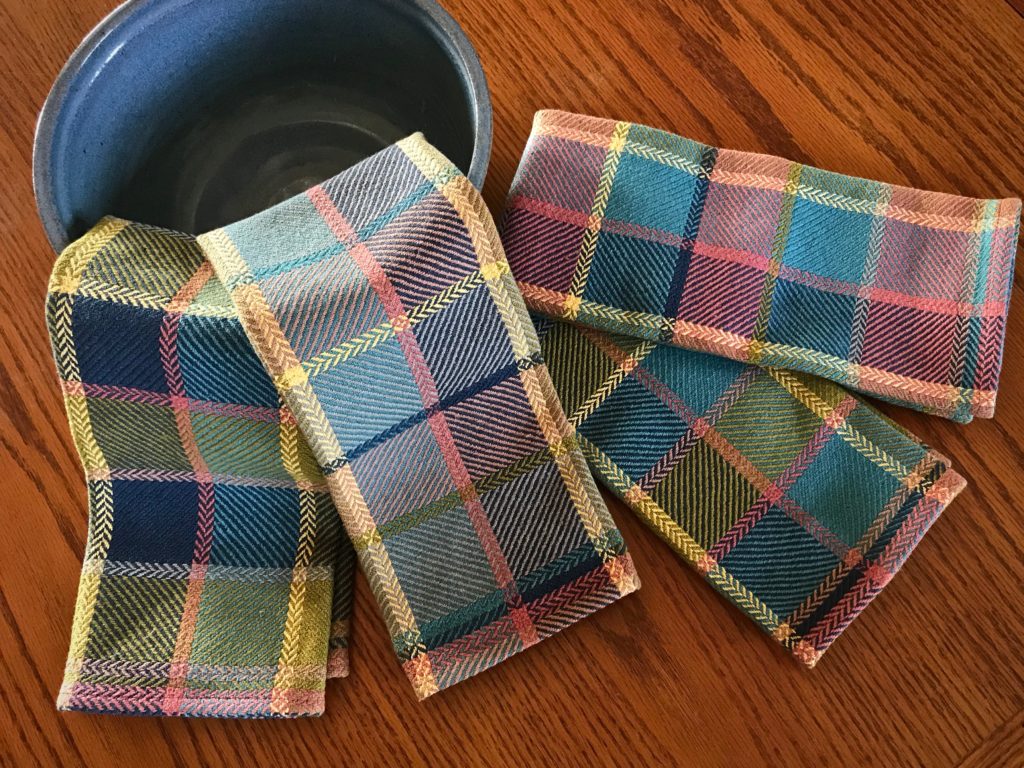 After weaving three towels, I eliminated the floating selvedges. Which one of the four towels do you think was woven without floating selvedges? Leave your answer in the comments. (1 – 4, with the towel on top as #1.)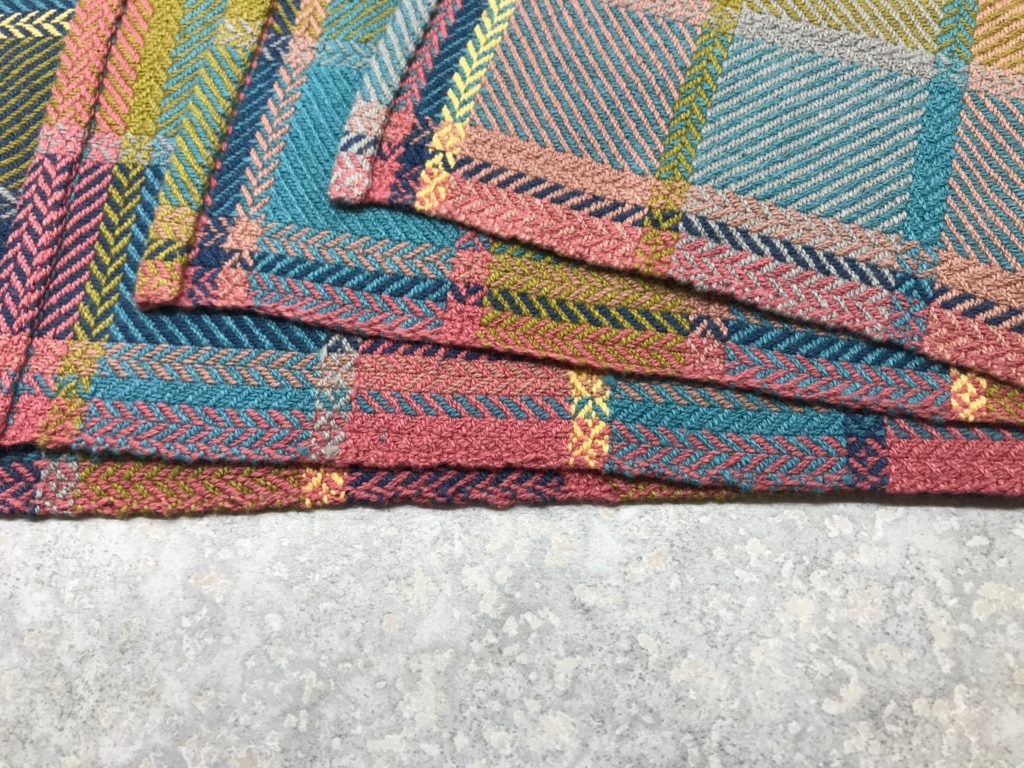 Here's a short slideshow video that shows the process from start to finish:
Jubilation bath towels are up next on the Glimåkra Standard!
May your jubilation rub off on your family and friends.
Happy Weaving,
Karen